Egg-cellent Easter Crafts with Karimah of @craftingafunlife
It's about time to decorate Easter eggs! We all know the price of eggs has skyrocketed, so we're adding a fun twist to the classic  Easter egg activity, replacing hard-boiled eggs with plastic craft eggs!
But don't worry–if you still want to use the traditional real eggs, these easy DIY Easter egg crafts absolutely work with hard-boiled eggs too.
Related: Where to Take Pictures with the Easter Bunny, Easter egg hunts and more!
---
Easy DIY Easter Egg Crafts for Kids
Paint Drip Easter Eggs (pictured at top of post)
Supplies
Unfinished plastic craft eggs
Paint
Squeeze bottle or cup
Toothpicks
Craft foam block
Directions
Start by inserting a toothpick in each egg, then insert the toothpick onto the craft foam
Next, fill squeeze bottles or cups with paint.
Squirt or pour the paint over the eggs and watch the colors mix
Finally, let the egg dry on the foam block, then use it as
Tie-Dye Easter Eggs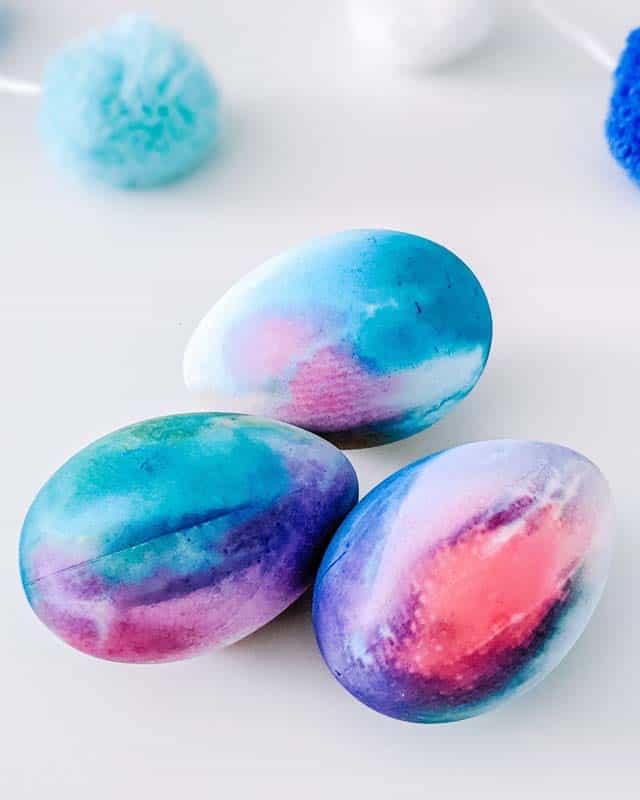 Supplies
Unfinished plastic craft eggs
Paper towel
Food coloring
Rubber bands
Gloves (optional)
Spray bottle filled with water
Directions
Start by wrapping the craft egg inside a paper towel, then tie it with a rubber If you don't have a rubber band, use an elastic hair tie.
Next, drop food coloring in random spots on the paper towel covered Leave spaces in between the colors.
Use a spray bottle to spray water all over the paper towel so the colors bleed If you don't have a spray bottle, fill a cup with water and drip it off your fingers until the colors spread.
Finally, gently squeeze the egg over the sink to get rid of any extra Let it dry on a plate or tray for a few hours or overnight, then unwrap it!
Rice Dyed Eggs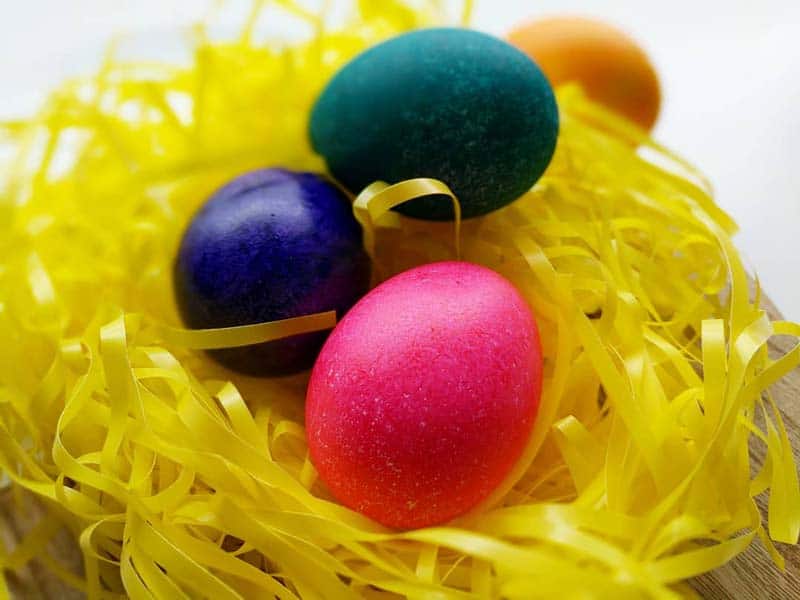 Supplies
Unfinished plastic craft eggs
Resealable bags or plastic 4-ounce storage containers with lid for each color
Long grain rice
Gel food coloring
Disposable gloves or tongs
Directions
Measure 1/4 cup of rice and pour into a plastic storage container or resealable
Next, add 5-6 drops of food coloring to
Place the lid on the container or seal the Shake to mix thoroughly.
Remove the lid or open the resealable Then place an egg inside the container or bag. Cover the container or seal the bag and then shake until the egg is completely covered.
Finally, use gloves or tongs to remove the egg and let it
Check out @CraftingAFunLife for more crafting inspiration!
---
Originally published in the April 2023 issue of of Tampa Bay Parenting Magazine.