Tampa Riverwalk – A Stroll Through Tampa's Urban Wonderland
Welcome to the Tampa Riverwalk, a 2.6-mile pedestrian trail that meanders alongside the charming Hillsborough River in the heart of downtown Tampa, Florida.
As you embark on your journey along the Tampa Riverwalk, you'll be enchanted by the beautifully designed walkway that stretches along the eastern bank of the Hillsborough River.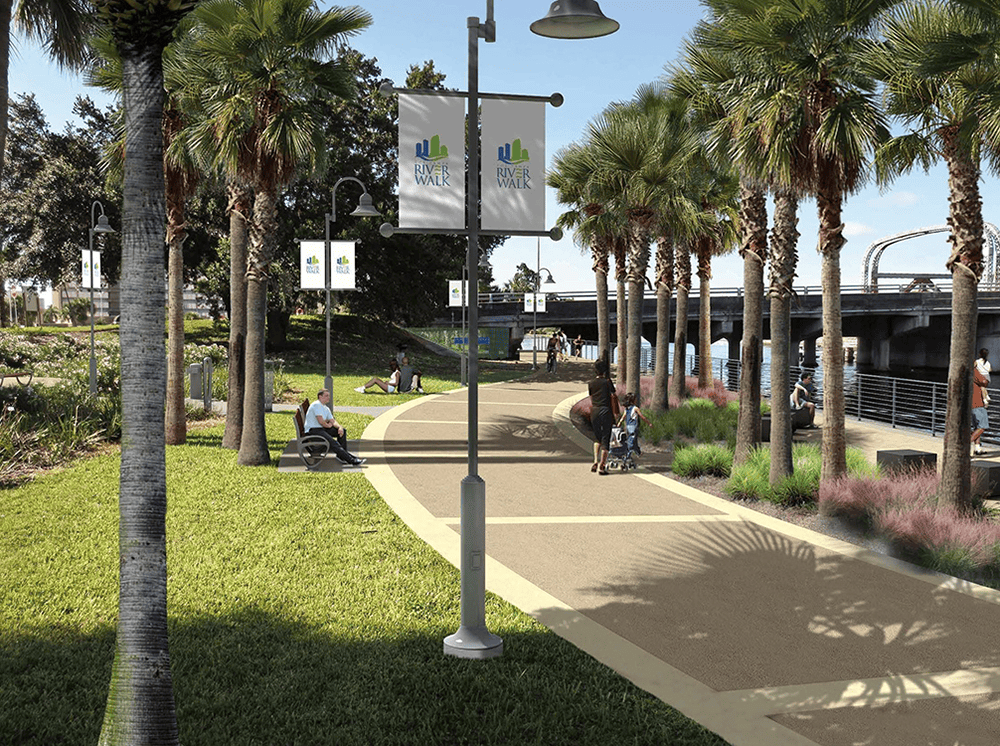 Attractions Galore
The Riverwalk is more than just a picturesque path; it links many of Tampa's most beloved attractions. Among these must-visit sites are the Tampa Museum of Art, the Glazer Children's Museum, the Florida Aquarium, the Tampa Bay History Center, and the David A. Straz Jr. Center for the Performing Arts. Ensure you set aside enough time to explore each of these cultural treasures.
Curtis Hixon Waterfront Park
At the heart of the Riverwalk lies Curtis Hixon Waterfront Park, an 8-acre public green space that bustles with activity. This central gathering spot hosts a variety of events and festivals throughout the year, such as the Gasparilla Music Festival, the Tampa Bay Margarita Festival, and the Fourth of July Fireworks Celebration. The park also features a children's playground, a dog park, and interactive fountains to delight visitors of all ages.
Culinary Delights Await
Tantalize your taste buds at the Riverwalk's diverse array of restaurants, cafes, and bars. From upscale dining to casual eateries and food trucks, there is something to satisfy every craving. Don't miss out on the monthly Riverwalk Dine & Wine Tour, which showcases the culinary talents of the area's top chefs and sommeliers.
Outdoor Adventures and Activities
For those seeking a more active experience, the Riverwalk offers ample opportunities for outdoor fun. The pedestrian path is perfect for jogging, cycling, and rollerblading, while the adjacent river is ideal for kayaking, stand-up paddleboarding, and boating. Hop on the Pirate Water Taxi to explore the Riverwalk's major attractions and landmarks with ease.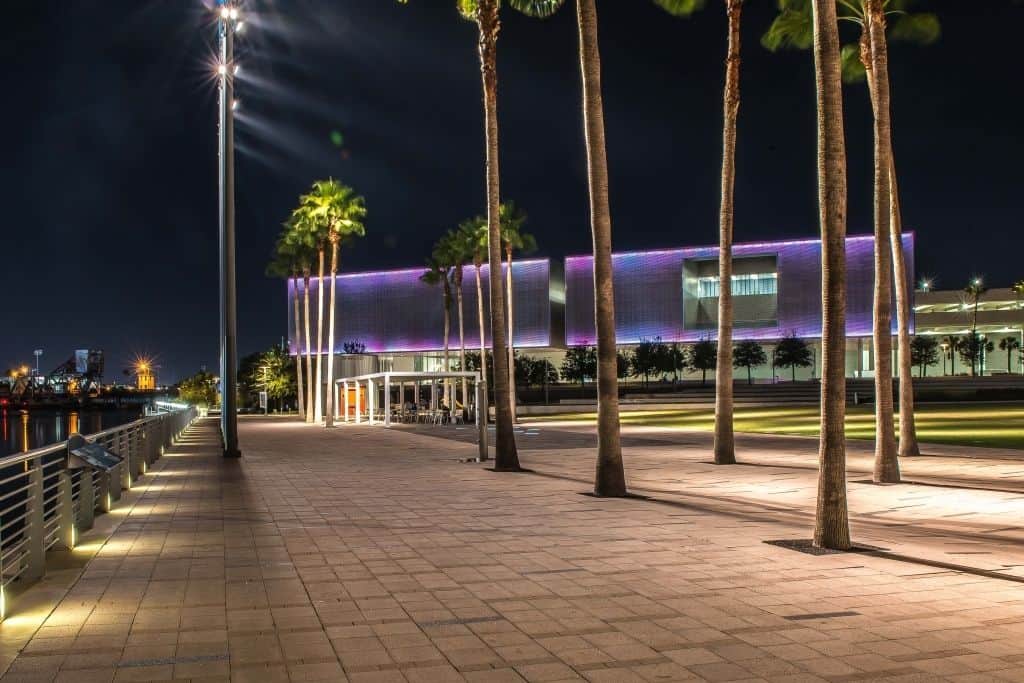 The Riverwalk Experience
The Tampa Riverwalk is a shining example of the city's commitment to urban renewal and showcases how public spaces can be both functional and visually appealing. The Riverwalk's design fuses modern architecture, sustainable materials, and lush landscaping, creating a vibrant and engaging atmosphere that welcomes everyone.
Don't miss out on the Tampa Riverwalk during your visit to Tampa. Its scenic waterfront, rich cultural attractions, diverse culinary scene, and various recreational activities make it an urban oasis enjoyed by all. Whether you're in the mood for a leisurely stroll, a day of family fun, or an evening of dining and entertainment, the Tampa Riverwalk has something to offer everyone.