Halloween Craft Ideas with Karimah of @CraftingaFunLife
Get ready to take it all in–we've got the cutest Halloween craft ideas for kids!
Sure, kids love Halloween, but there's another group of people for whom this holiday spells endless potential—crafters!

If you love DIY projects, these Halloween craft ideas and DIY costume ideas are probably right up your alley.
And even if you don't, these ideas are simple enough that you can get your kids involved in the project.
Paper Plate Jack O' Lantern Halloween Craft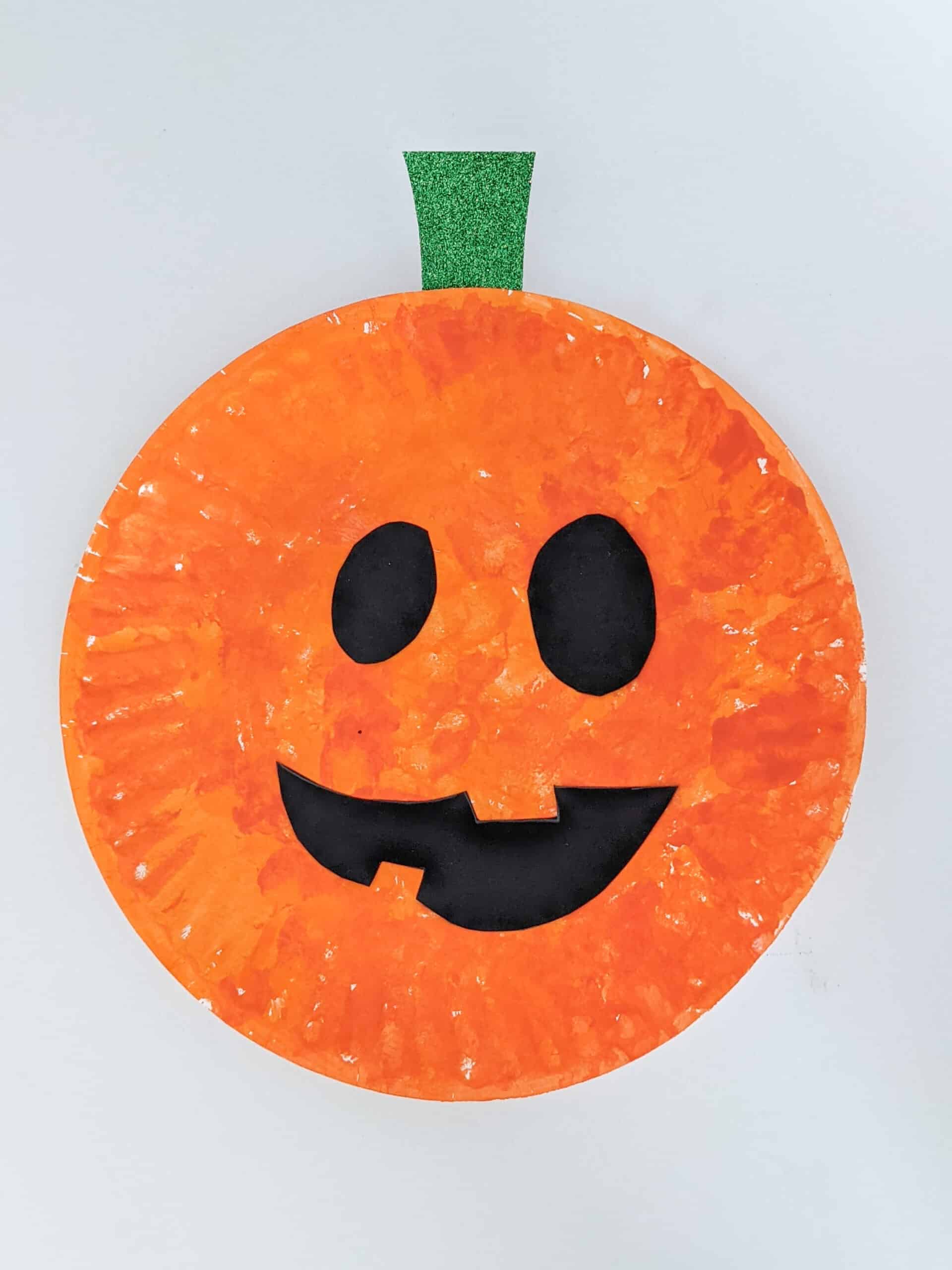 Supplies
Paper plate
Orange paint
Cotton balls
Tacky glue
Clothespin
Black cardstock
Green glitter cardstock
Scissors
Directions
Start by having the kids pinch a cotton ball in a clothespin and dip it in orange paint. Now paint the paper plate using the cotton ball. Allow it to dry.
Next, cut a stem from green glitter cardstock. Glue it to the back of the paper plate to create the pumpkin.
Finally, cut pieces for the face from black cardstock. You can make circles or triangles for the eyes. The mouth can be any shape that's easy for your child to cut. Glue the pieces to the paper plate pumpkin to form the face of the Jack O' Lantern.
Paper Plate Witch Craft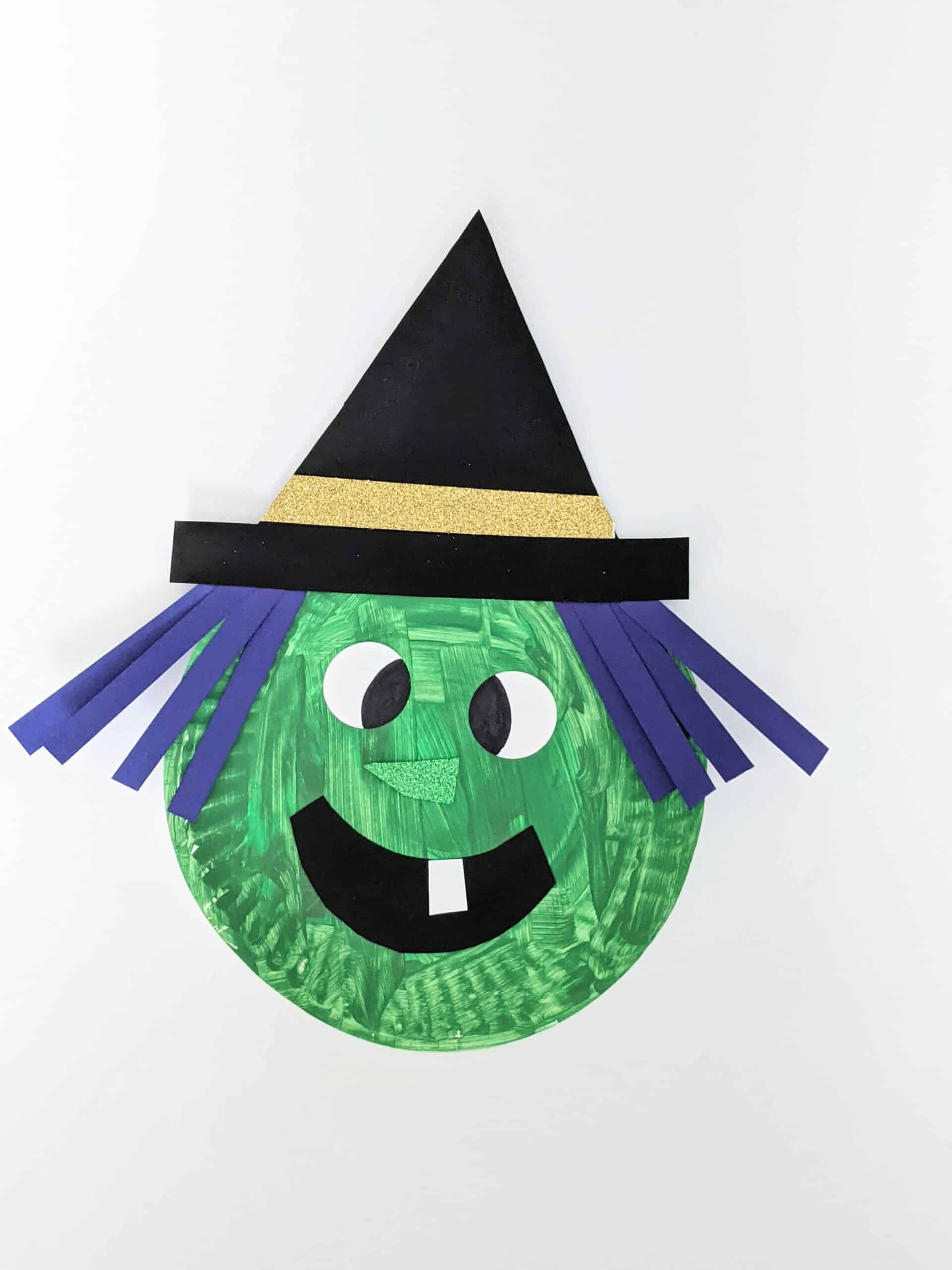 Supplies
Paper plate
Green paint
Foam brush
Tacky glue
Glue stick
Black marker
Scissors
Cardstock (black, white, green glitter, purple, white and gold glitter)
Directions
Start by painting the paper plate green. Allow it to dry.
Use scissors to cut strips of purple This is great cutting practice and helps improve fine motor skills.
Make the hat using black Cut a simple triangle, a rectangle for the hat brim and rectangle from gold cardstock for the trim. Use the glue stick to assemble.
Glue the purple strips onto the top and sides of the paper plate to create the hair, and then glue the hat to the top of the
Finally, use the remaining cardstock and black marker to create facial features for the witch. Allow your kids to get creative with the eyes, nose and mouth.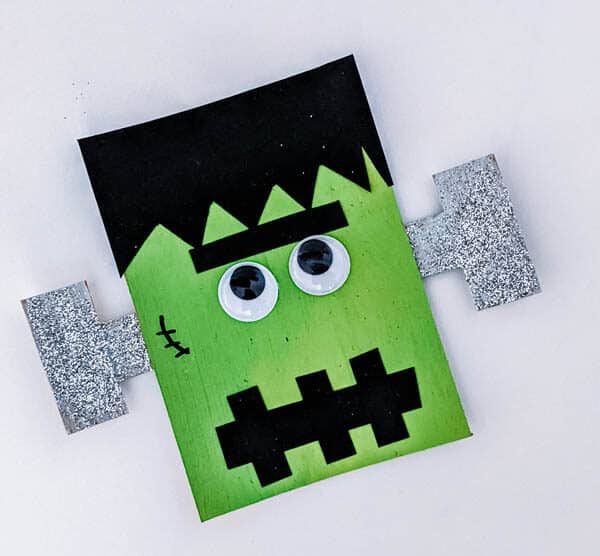 Frankenstein Halloween Craft for Kids
Supplies
Recycled cardboard
Paint (silver & green)
Scissors
Googly eyes
Craft glue
Black cardstock or construction paper
Black marker
Silver glitter (optional)
Paintbrushes
Directions
Cut a 3-inch by 4-inch rectangle from recycled cardboard. Paint this rectangle green to create Frankenstein's head. Set aside to dry.
Next, make Frankenstein's bolts by cutting a thin strip of cardboard about 2 inches wider than the head. Then cut two small rectangles to make the heads of the bolts. Paint them silver then set aside to dry.
Glue the long cardboard strip behind the green rectangle cardboard (head). Then glue a bolt head onto each end of the strip. You can add glitter to the bolts or leave as is.
Use scissors to cut some hair, eyebrows and mouth from black cardstock or paper. They can be any shape you like. Get creative and have fun!
Finally, complete your Frankenstein craft by gluing the hair, eyebrows, mouth and googly eyes on the green rectangle (head). Use a black marker to add a scar to your Frankenstein.
---
Since we're getting crafty, let's step it up a notch with these cute DIY Halloween Costumes for kids from Karimah!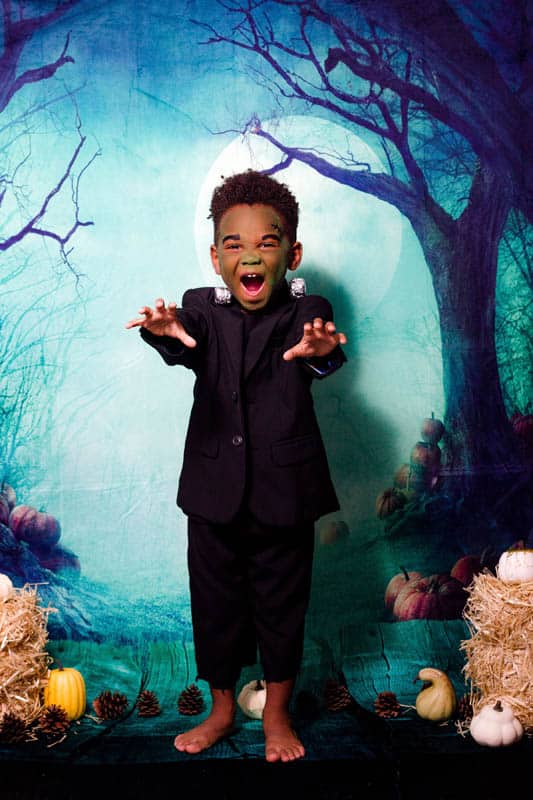 DIY Frankenstein costume
Supplies:
Black headband
Aluminum foil
Empty soda or water bottles (2)
Scissors
Hot glue gun with glue sticks
Oversize black blazer
Black or striped shirt
Black pants
Directions
Use scissors to cut the top part of the recycled bottles so that you just have the cap and the neck of the bottle left. Trim off any remaining plastic.
Cut two square pieces of aluminum foil, and then wrap the pieces around the bottle caps.
Use hot glue to attach the caps onto the headbands.
Dress your child in the blazer, shirt and pants to complete the outfit.
Want to go all out with this costume? Apply green costume makeup to your child's face using a beauty blender or sponge. Then use a waterproof eyeliner pen to draw scars and darken the eyebrows.
DIY Magician Costume for Kids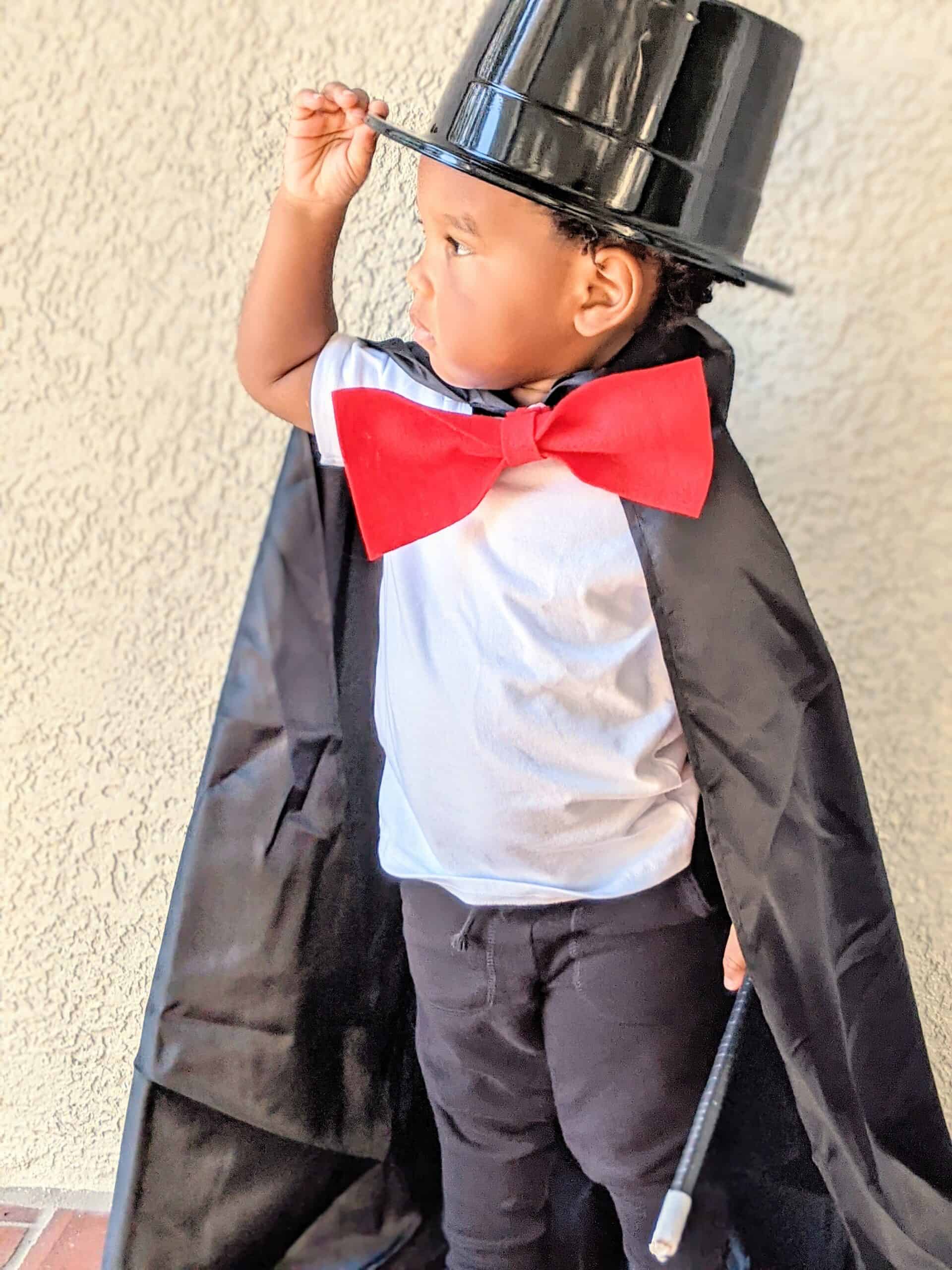 Supplies
Red felt fabric sheet
Glue gun with glue sticks
Black cape
White shirt (dressy or casual)
Black pants (dressy or casual)
Wooden dowel (7/16″ in diameter and 12″ long)
Electrical tape
White tape
Black top hat
Scissors
Velcro sticky back coins
Shoes (dressy or casual)
Directions to Make Bow Tie
Start by cutting your red felt fabric sheet into 5-by-9-inch strips. You'll also need a smaller piece of felt that is 2-by-4
Pinch the larger rectangle in the middle to create nice, neat
Wrap the smaller strip of felt around the pinched middle Cut off any excess fabric.
Use the glue gun to add a small dollop of hot glue to the strip on the back side of the bow to secure Let dry for a few minutes.
Finally, attach the Velcro sticky back coin to the back of the bow The other side will be attached to the cape when it's time to dress up.
Directions to Make Magic Wand
Start by wrapping your wooden dowel with the black electrical Leave about an inch at the top.
Finally, cut a piece of white tape and wrap the top of the wooden dowel to complete your magic
Dress your child with a white shirt and black pants for this DIY magician costume. You can make it dressy or casual.
Use what you have at home or visit your local thrift shop. Wrap the black cape around your child's neck, then attach the felt bow tie.
Complete the look with the plastic top hat and DIY magic wand. Your child is ready to celebrate Halloween.
---
Originally Published in the October 2021 and October 2022 issues of Tampa Bay Parenting Magazine.
MORE stories we think you'll LOVE: