Guide to Tampa Bay Schools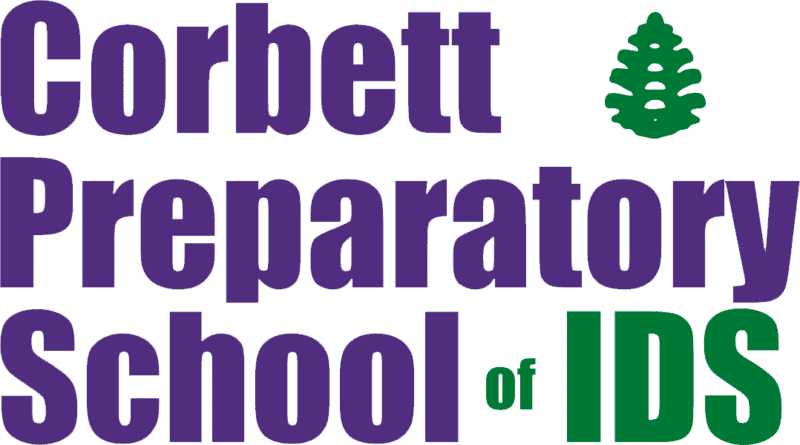 Corbett Preparatory School of IDS
12015 Orange Grove Drive
Tampa FL 33618
Telephone: 813-961-3087
---
Founded ​55 years ago, Corbett Prep offers the International Baccalaureate curriculum for all students. Teachers use research-based strategies to create hands-on learning experiences. Visual and performing arts, team sports, and social-emotional learning curriculum align to develop confident, creative, innovative thinkers ready to contribute to the world in a meaningful way.
Enrollment: 570
Class Size: Varies by grade level
Grades: PreK – 8th grade
Tuition: $14,355 – $19,209
Amenities: Transportation, Arts, Sports, Uniforms Required (dress code), Financial Assistance; Also offered: STEAM lab, international visitors, on-campus chef, two gymnasiums, theatre, Spanish classes for all ages, Extended Day after-school enrichment
---
Campus Facilities | Corbett Prep is located on a beautiful cypress-covered 15-acre campus in Tampa that includes separate facilities and an athletic field for middle school. The award-winning lakeside campus houses two gymnasiums, two art studios, two music rooms, a STEAM lab, three playgrounds, a conference/performance center, and more to serve PreK3-8th grade students.
International Baccalaureate (IB) | Corbett Prep offers the IB Programme to all students from PreK3-8th grade. The Primary Years Programme includes students in PreK3-5th grade, and the Middle Years Programme spans 6th-8th grade. Students complete comprehensive projects drawing from what they have learned as IB students in 5th and 8th grade. Corbett Prep also has developed strong global connections through international study programs with Spain, China and Germany and follows Global Learning Benchmarks the International School Connection (ISC) has established.
Athletics | A member of the Florida West Coast League, Corbett Prep offers a competitive middle school athletic program that includes 11 sports and 20 teams: Baseball, Cheerleading, Cross Country, Soccer, Track & Field, Basketball, Softball, Tennis, Volleyball, Flag Football, and Wrestling. All middle school students are welcome and encouraged to participate. Elementary students can join developmental sports after school, and fourth and fifth graders compete as junior varsity athletes in Cross Country and Track & Field. All students take physical education and have dedicated time for free play or intramurals in all grades each day.
Arts | Music, dance, visual arts, and theatre are integrated into the Corbett Prep educational philosophy. PreK3-8th grade students have a multitude of opportunities for self-expression through the arts program, and performance experiences help build stage presence and confidence both inside and outside classrooms.
Electives, clubs, and special curriculum options for musical theatre, chorus, art, band, dance, and drama provide more opportunities for deeper and meaningful learning.
STEAM | Corbett Prep's new Tomlin Family Application Lab is the centerpiece of the school's STEAM program, which offers experiential learning for all students in science, technology, engineering, the art of design and mathematics.
The App Lab was renovated and expanded for 2021-22, moving into a 4,000-square-foot facility that combines elements of maker spaces, technology labs and old-fashioned wood shops. The App Lab provides an innovative and collaborative space to inspire "beyond-the-box" thinking where students choose from high tech and traditional tools based on the type of work they need to do. Some projects require the 3D printer or virtual reality headsets; others need saws and sandpaper. The App Lab team of STEAM specialists work with classroom teachers to develop interdisciplinary lessons for all grades to encourage students to think critically and creatively as they delve into design-thinking structures.
Social and Emotional Learning | Corbett Prep's social-emotional learning program is a comprehensive effort to build community and give students the tools they need to identify and regulate their emotions. In 2016, Corbett Prep became the national pilot school for the Four Pillars of Wellbeing, a research-based curriculum that grew out of a partnership with the Yale Center for Emotional Intelligence. Corbett Prep now is a training site for schools worldwide that want to implement the Four Pillars, which includes mindfulness, community building, self curiosity and contentment and balance.
Community Programs | Corbett Prep offers opportunities in athletics, the arts, and languages to the greater Tampa Bay area through its Community School for Sports (CSS), Community School of the Arts (CSA), and our new Community School for Languages (CSL). CSS hosts skill-based and competitive sports programs open to all PreK4 through high school students in the community in a variety of sports, including its popular youth basketball program, the Ultimate Warriors Basketball Academy. CSA students enroll in arts classes, take private, pair and group lessons, attend workshops and appear in recitals and musical theatre.
The Community School of Languages (CSL) offers a variety of classes for children and adults in the Tampa Bay area community to expand their understanding of and appreciation for other cultures. In today's interconnected and interdependent world, proficiency in other languages is a crucial skill that allows us to engage with the world in a more meaningful and immediate way, preparing us to compete and succeed in the global economy. In June and July, Corbett Prep opens its doors to the community with CAMP IDS, a summer camp featuring more than 100 half- and full-day camps.
Dress Code | Corbett Prep's dress code offers many options and is designed to promote a positive self-image for students and maintain proper decorum for a learning environment.
Transportation | Corbett Prep currently provides morning and afternoon bus service to Northwest Tampa, Northeast Tampa, South Tampa and the Westchase area.
Accreditation, Memberships & Recognition | Corbett Prep is accredited through the Florida Council of Independent Schools, the Southern Association of Colleges and Schools, AdvancED, and the Florida Kindergarten Council.  Memberships include the National Association of Independent Schools and the Association of Independent School Admission Professionals. Corbett Prep is recognized as a National Blue Ribbon School.
---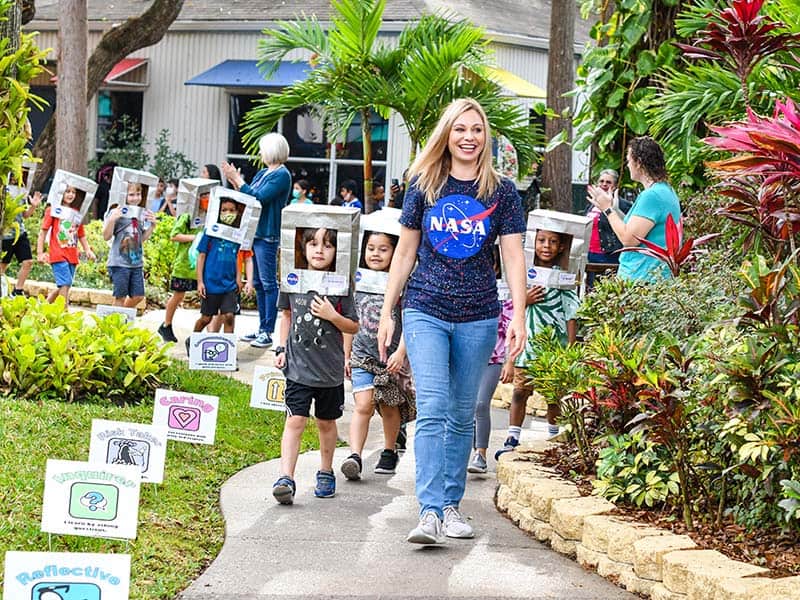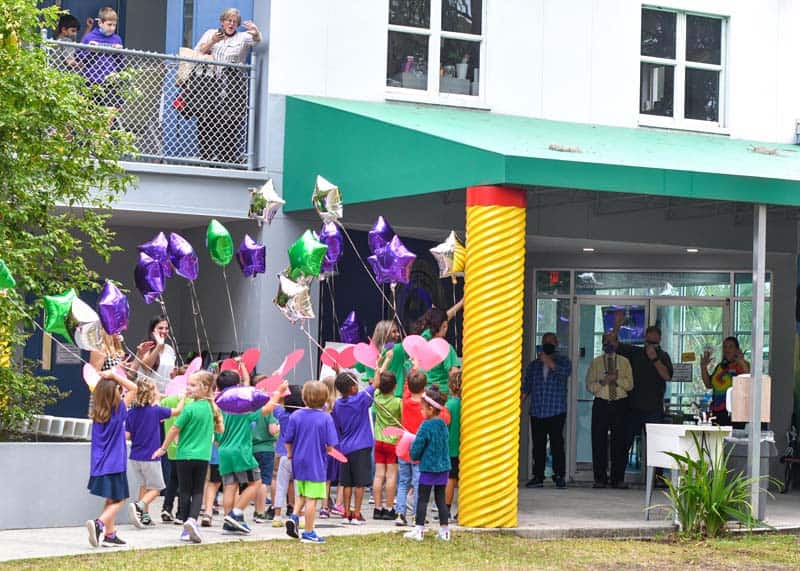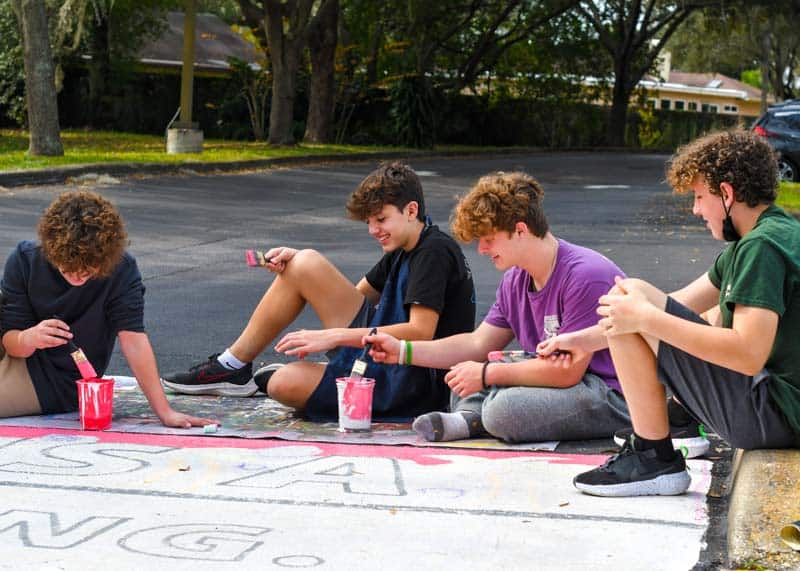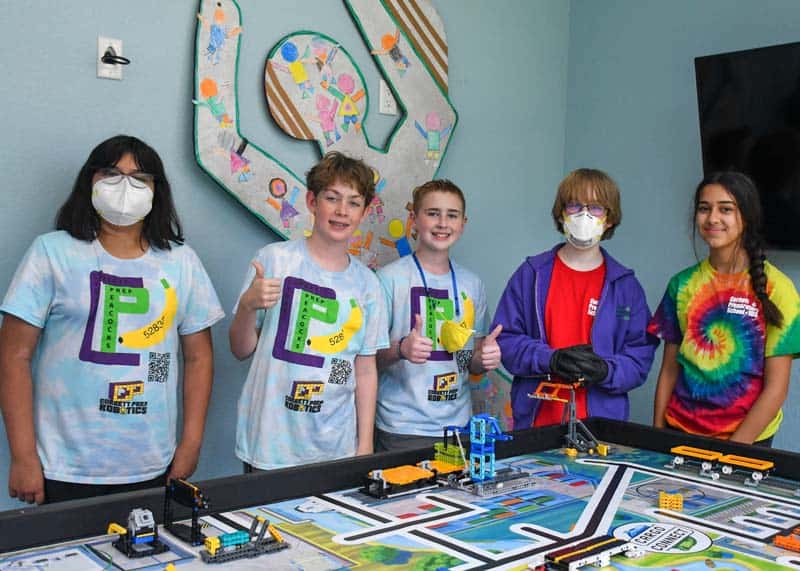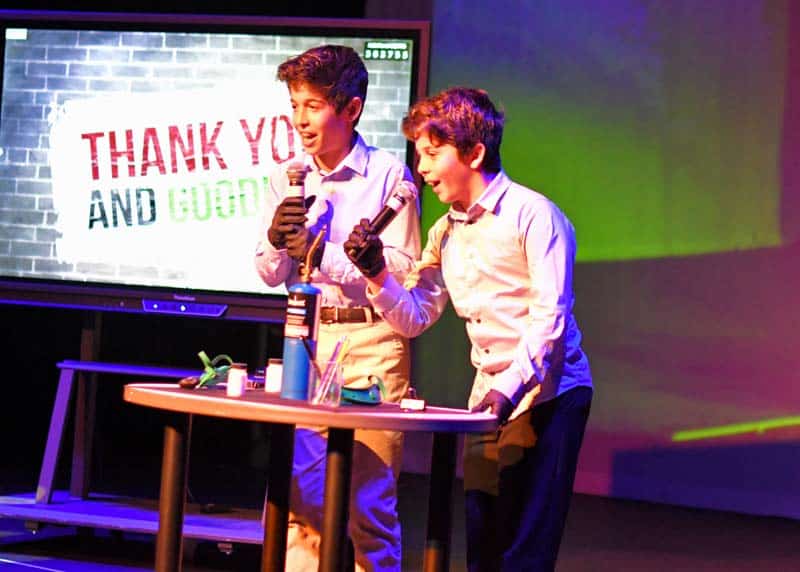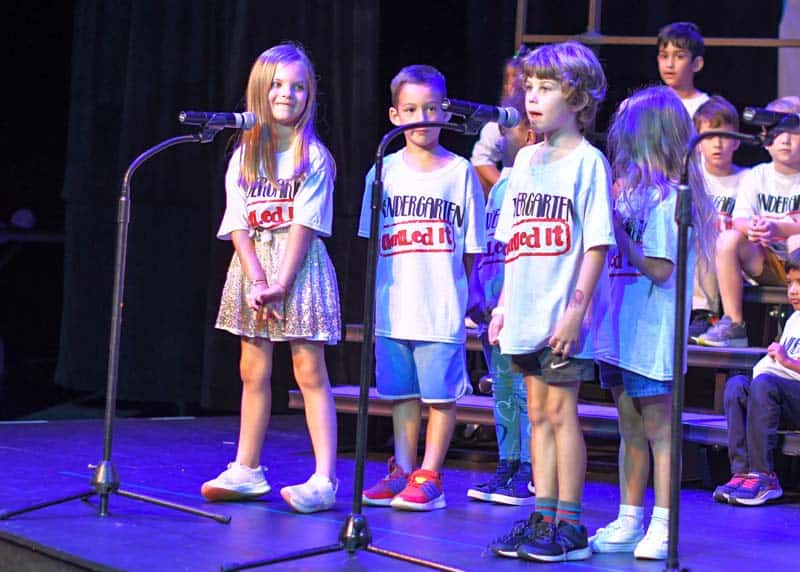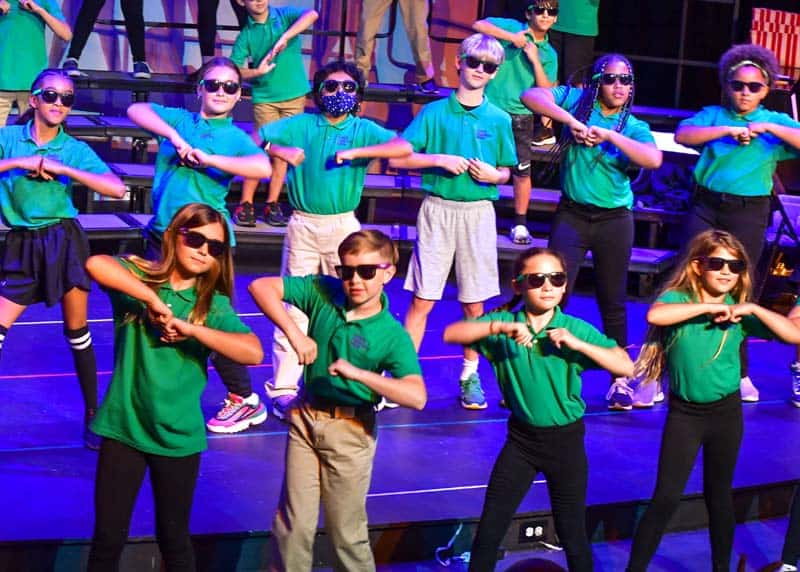 ---
Return to Guide to Tampa Bay Schools.