Clothes to Kids Helps School-Age Children Build Confidence and Gain Self-Esteem
It all started with a purple coat. Childhood friends Jode Frisbie Eye and Marie Bouchard McClung of Clearwater realized there was a need for children in the area who didn't have proper clothing to wear to school.
On a rare cold morning in 2002, McClung's sister Terry, a teacher, called her asking if she could please run to the store and grab a coat for a little girl who didn't have one and could not join her classmates outside. McClung ran to the store and purchased a purple coat for the little girl, whose reaction made McClung realize there were probably other children in the same boat.
When McClung told her friend Eye, also a teacher, the story of the purple coat, Eye felt like McClung was telling her the story of many of her own students.
They began collecting clothing for kids in low-income families and for in-crisis school-age children. Their idea was to provide a cheerful store environment where families and children could shop with dignity and respect and receive school clothing free of charge.
Clothes to Kids debuts in Tampa Bay
In June 2003, the first Clothes to Kids store officially opened in Dunedin. They quickly outgrew the 1,200-square-foot shopping space and moved to their current location in Clearwater in 2005. In 2009, they expanded and opened a location in St. Petersburg followed by a location in Tampa in 2018.
Since then, the store has empowered local families in need. "Shopping for the first day of school outfit or receiving the brand-new red uniform shirt they need—they chose—it matters," says Jennifer Jacobs, Executive Director for Clothes to Kids, Inc.
"Kids love to select their own clothes, and try them on. Research shows children who go to school wearing clothes that make them feel like they fit in perform better academically than those who do not. We want all our kids to go to school feeling good about themselves and ready to learn!"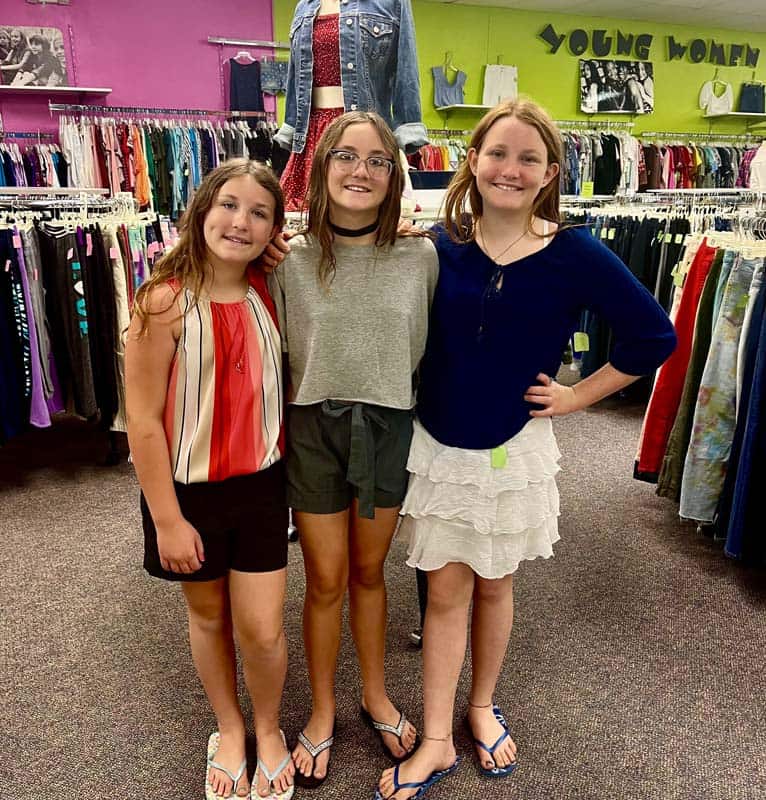 How you can help Clothes to Kids?
"Clothes to Kids needs Y-O-U!  Clothes To Kids needs your clothes, time, enthusiasm, and expertise to clothe kids in our community," Jacobs says.
With the new school year approaching, the organization is looking for new and gently used clothing sizes 4-16 and S-XL for both elementary girls and boys. "Think shirts, shorts, pants, uniforms (shirts should not include school insignia) and shoes in sizes children size 9 to adult." Underwear and sock donations are also accepted but must be new.
Donations can be dropped off at any of their three store locations from 9 a.m. to 4 p.m. each weekday. For more information on how you can support or shop at Clothes to Kids, visit www.clothestokids.org.
Kids and families are always welcome to volunteer by running a clothing drive in their neighborhood, school, place of worship or other locations. If you're interested, please email MeganD@clothestokids.org.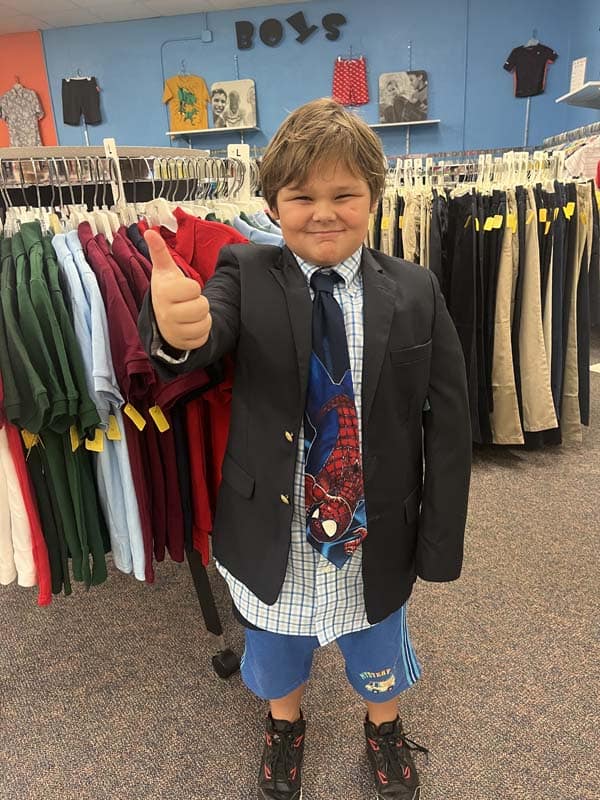 Clothes to Kids Locations:
Clearwater
1059 North Hercules Ave.
Clearwater, FL 33765
St. Petersburg
2168 34th St. S.
St. Petersburg, FL 33711
Tampa
5011-H West Hillsborough Ave.
Tampa, FL 33634
Since opening its doors, Clothes to Kids has provided more than 191,000 wardrobes and counting to children in the community.
They served more than 15,766 wardrobes in 2022 and are on track to surpass that number this year!
Clothes to Kids, Inc. is a 501(C)(3) Nonprofit.
---
Originally published in August 2023 of Tampa Bay Parenting Magazine.