Kids to Know: Madden Sheridan, Miracle By The Bay
At 11 years old, every breath Madden Sheridan takes is a miracle. So, when he's hitting balls and running bases with his Miracle By The Bay team every Saturday during season, his performance is truly a welcome phenomenon.
Diagnosed with Jeune's Syndrome in utero, Madden may have special needs and accommodations, but his passion for sports, making people laugh and building with Legos is just like any other kid his age. What makes him most different is how he has inspired his entire family to give back in ways that are changing lives of other children…once-in-a-lifetime children like Madden.
Miracle By The Bay was founded in 2018 with the mission to provide all-inclusive community programming for special needs youth and adults while also providing social opportunity through a variety of events and programs. While the organization founder and Director of Operations Matt Walker has cerebral palsy himself, he has worked tirelessly in the community to show that the ability to overcome barriers through giveback is far greater than his disability.
Tell us about yourself.
Madden Sheridan: I am Madden Sheridan. I am 11 years old.
Let's talk about your experience with your baseball team. What do you enjoy most about playing? What makes the players on your team so special?
Madden Sheridan: I love my baseball team. I give them speeches to make them ready for the game. I like to play with them and hit home runs.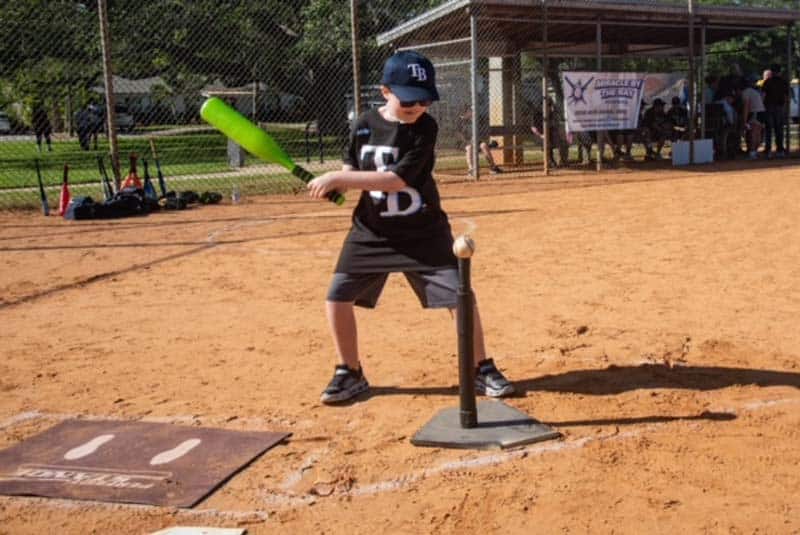 What do you like most about school? 
Madden Sheridan: I love Lift Academy. I love my teachers and my best friends Bree and Sarah.
Describe your family to us and how your sister is involved with the things you like to do. 
Madden Sheridan: Our family has my mom, my dad, sissy and my dogs Chewy and Leia. Sissy is 13 and her name is Bailey Sheridan.
Mandy (Madden's mom): Bailey volunteers with Miracle By The Bay and helps the players during the game. One child she helps is blind, so she helps to guide him around the bases. They have fun together during the game and they are the same age.
What is something you learned to do this past year that you could not do before?
Madden Sheridan: Multiplication.
What are you working on now that you hope to become really good at?
Madden Sheridan: Building Legos.
How do you like to show kindness and friendliness?
Madden Sheridan: I like to give hugs.
What is your favorite thing about living in Tampa?
Madden Sheridan: I like my city, I like hockey and baseball (Go Rays), and I like my school and my friends.
---
Originally published in June 2023 of Tampa Bay Parenting Magazine.