Guide to Tampa Bay Schools

St. John's Episcopal Parish Day School
240 S. Plant Ave
Tampa FL 33606
Telephone: 813-849-4200
---
1002 S. Rome Ave., 906 S. Orleans Ave. and 240 S. Plant Ave., Tampa 33606
Located in the heart of Tampa, St. John's Episcopal Parish Day School delivers an unparalleled, values-driven, progressive education for children in pre-kindergarten through eighth grade. Hard work, faith, respect, honesty and a commitment to excellence allow our graduates to thrive in high school, college and beyond.
Enrollment: 590
Class-Size: 20
Grades: K4 – 8
Tuition: $15,970-$16,550
Amenities: Financial Aid is available, Sports (10 Middle Division sports teams), Fine arts programs include: visual arts, performing arts, and music. Uniforms are required for all students from Pre-K through Grade 8. After school extra curricular programs and care are available, Technology: Students are provided an Apple iPad as part of St. John's 1:1 technology program.
---
Location: St. John's campuses are situated in beautiful Hyde Park and near Downtown Tampa. The School's South Tampa campuses offer centrally located, convenient access to Tampa's major roads, making a premiere preparatory education easily accessible.
Financial Assistance: St. John's strives to maintain a reasonable rate of tuition to allow as many children as possible in the Tampa area to attain the quality education we offer. St. John's strives to maintain a mission-aligned student body that reflects a balance in social and economic backgrounds and cultural experiences, and does not base admissions acceptances on a family's ability to pay full tuition. Tuition assistance can be available for qualifying families.
Academics: St. John's has a long-established reputation for a vigorous core curriculum that prepares students for the demands of secondary education, higher education and beyond, while also weaving in the strong spiritual and moral foundation needed to help guide young minds throughout their daily lives. Uniting with the nurturing environment created by our grounding in the Episcopal faith, these qualities make St. John's tops among South Tampa schools. Creative field trips, cutting-edge technology, thoughtful divinity lessons, and quality visiting authors and artists enhance the traditional curriculum during the school day; winning athletics and fun extra-curricular activities reinforce the School's values.
Athletics: More than 90% of students participate in nine intercollegiate athletic sports on 19 teams ranging from Junior Varsity to Varsity-level competition, including: Baseball, Basketball, Boys Soccer, Cross Country, Girls Soccer, Softball, Tennis, Track & Field, and Volleyball.
Arts: St. John's offers a variety of age and developmentally-appropriate arts programs. From painting, ceramics, music, drama, and more, our students are encouraged to innovate and create. St. John's fine arts programs are designed to help our students not only connect to history and diverse cultures, but think critically, take risks, and persevere. The remarkable talents of our students can be seen and experienced throughout the school year from our annual Night of the Arts event to the highly anticipated Spring musical.
Innovation: St. John's Innovation classes are designed to develop critical and independent thinking, creativity, and collaboration among students while learning the fundamental concepts of technology operations. Learning objectives are carefully crafted to foster students' 21st century skills while encouraging inquiry and exploration. Students explore concepts and skills through iPads, video production, coding, 3D printing, digital image editing, and more.
Technology: At St. John's, a thoughtful, deliberate, strategic, and meaningful approach guides technology presence in the school setting. Technology integration is age and developmentally appropriate, supported by the School's 1:1 iPad program, which provides each student in K(4) through Grade 8 with their own device, while classrooms utilize ClearTouch Interactive Displays to engage students in more interactive and flexible lessons.
Accreditation:
Florida Council of Independent Schools
Southern Association of Independent Schools
Memberships:
National Association of Independent Schools (NAIS)
National Association of Episcopal Schools (NAES)
National Business Officers Association (NBOA)
Tampa Chamber of Commerce
---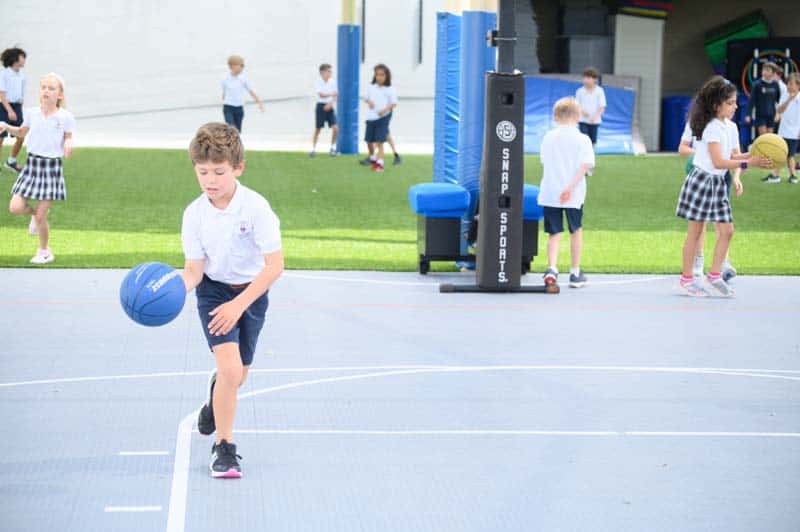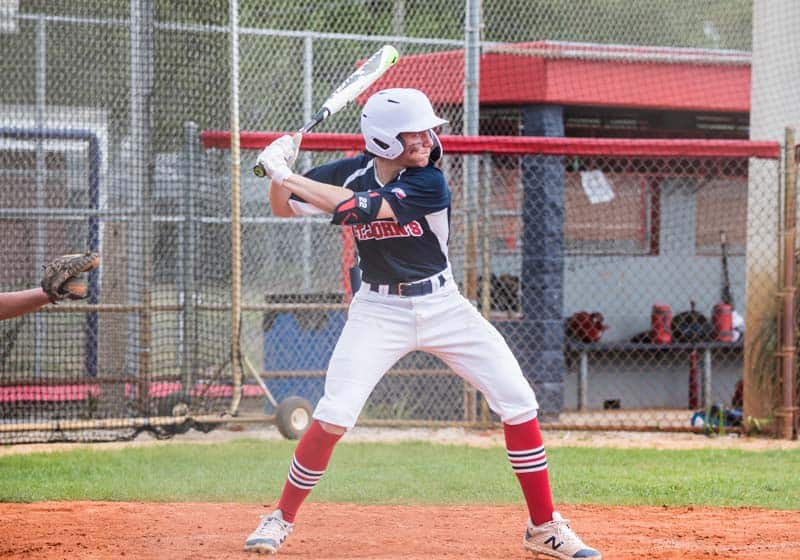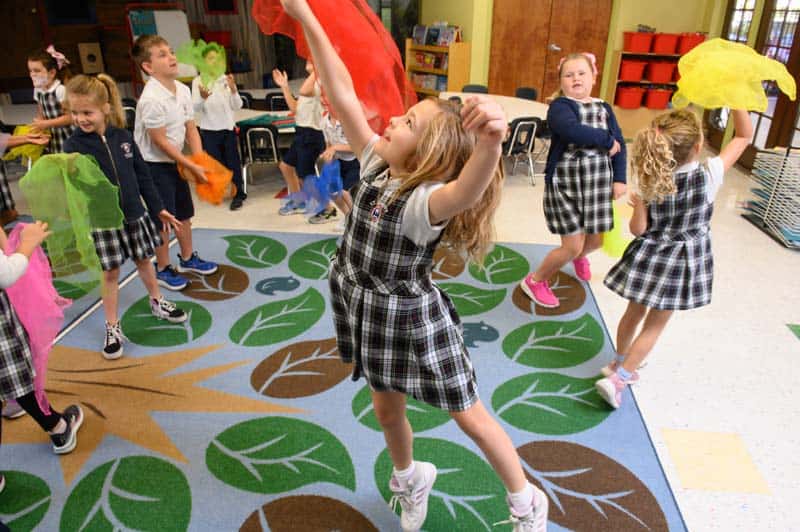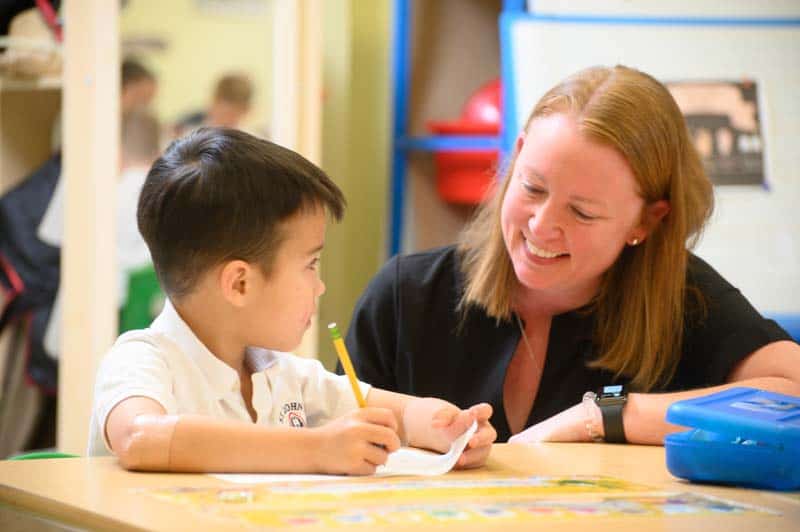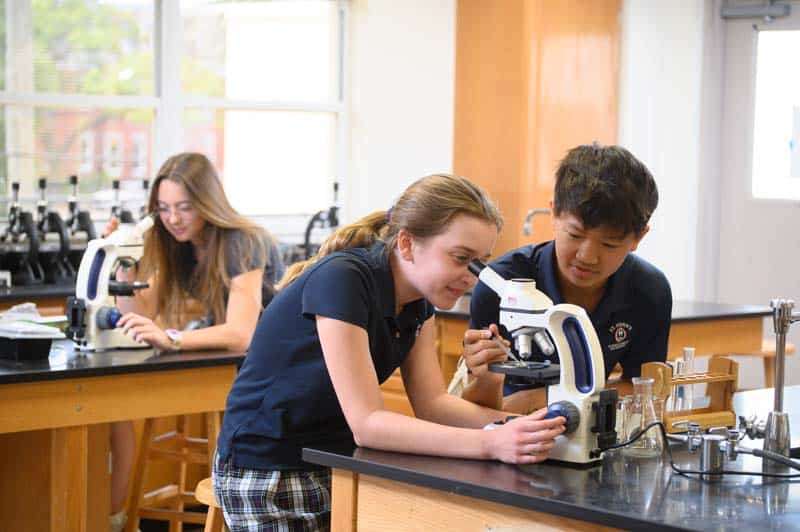 ---
Return to Guide to Tampa Bay Schools.