The Strongest Bond: Seminole Heights Elementary's Peer Mentoring Program
Seminole Heights Elementary recently adopted a new school motto: "Where two heads are better than one." Now, two groups of students on campus are taking the initiative to embrace those words.
Since September, fifth-grade students in the Academically Gifted Program (AGP) and Beta Club have met twice a week with students as part of the Exceptional Student Education (ESE) program. Together, they've formed the Peer Mentoring Program.
"It's given (the AGP students) an opportunity to work with children that they don't normally socialize with. It's built their communication, their empathy, levels of kindness and just being able to think of others," says Amalia Gogan, Seminole Elementary's Gifted Program teacher.
Each week, the two groups meet and work on a variety of activities together. From STEM projects to word problems to even crafting their own fairytale, the Peer Mentoring Program aims to connect and encourage collaboration between the students.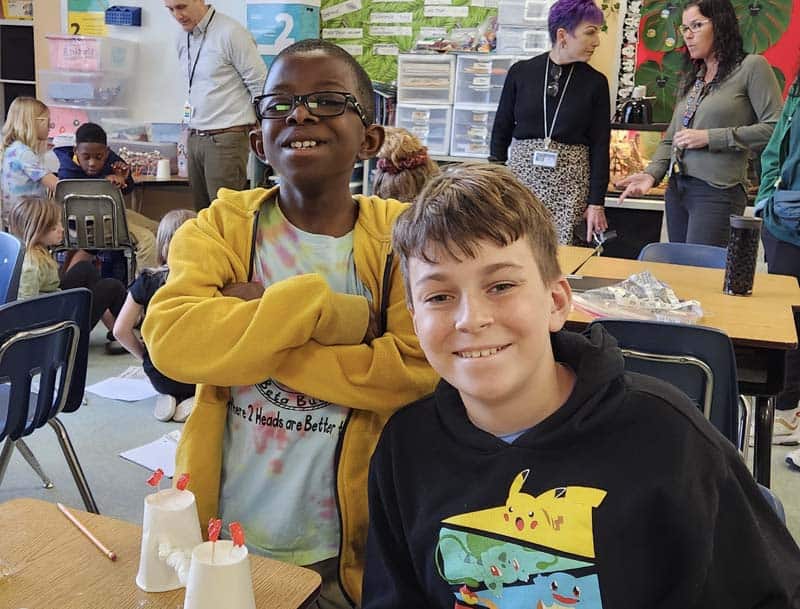 "The idea of it is to give my Access students a chance to bond with typical peers in a different setting than they're used to and challenge them to do higher level thinking with those AGP peer mentors," says ESE Specialist Jared Rothfarb.
One of the best parts about the program, Gogan says, is that the AGP students are the ones coming up with plans for each meeting.
"It's a real teaching experience. Like it's a handful of designing different activities and helping manage them and all types of different stuff," says mentor Chessa Claytor.
For both teachers, however, the true moment of joy comes when they see how strong of a bond the students have formed.
"They walk around the school now and they've been amazed how the mentors are going to the mentees and talking to them in the hallways in front of everybody else," Rothfarb says. "It makes them feel really, really special because a fifth grader in Gifted is coming to see them, and just the looks on their faces, it makes it all worthwhile."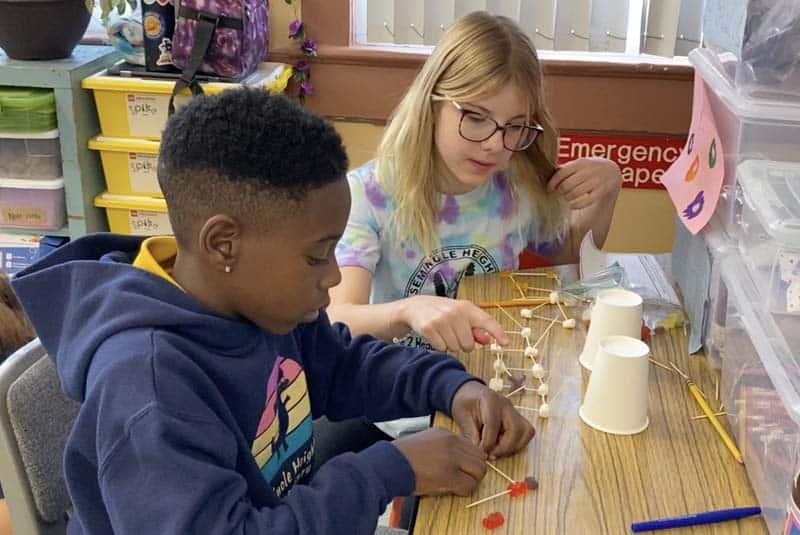 Mentor-mentee pair Owen DiCarlo and Ilijah Jelks have even created several handshakes for when they greet or celebrate each other's accomplishments.
"He's smart… and he hangs out with me every single week," Jelks said.
Those little moments of success and connection have proved to be proud moments for mentors like DiCarlo.
"It really means a lot to me because it just makes me feel like I'm making a difference in the world," he said.
---
Originally published in March 2023 of Tampa Bay Parenting Magazine.