Hey, parents! Summer reading is for you too and the library has plenty to offer
Summer is finally here! The end of the school year brings a slower pace, longer days and more leisure time. One way to use the extra time is to tackle your to-read list. While the time-honored tradition of summer reading at the library is mainly aimed at school-aged children, adults also benefit from reading during the summer. The library offers a variety of reading formats and fun incentives for adults to accomplish their summer reading goals.
The benefits of reading fiction this summer
Fiction is a mainstay in summer reading, and with good reason. A great beach read provides a fun and engaging diversion from the everyday cares of life; it's a way to use summer's extra hours that feels luxurious.
Did you know that reading fiction can also help improve your thinking or influence you to become a better person? Reading fiction can reduce stress and improve memory and your brain's overall functions. A preference for fiction builds empathy, enables you to solve problems, and can make you happier.
For all these benefits, the library offers a multitude of new releases and modern classics to help you build the perfect summer reading experience. Summer is a great time for catching up on fiction releases you may have missed. Read a novel poolside or under a beach umbrella; if you have travel plans this summer, stream an audiobook to keep you company while on the road.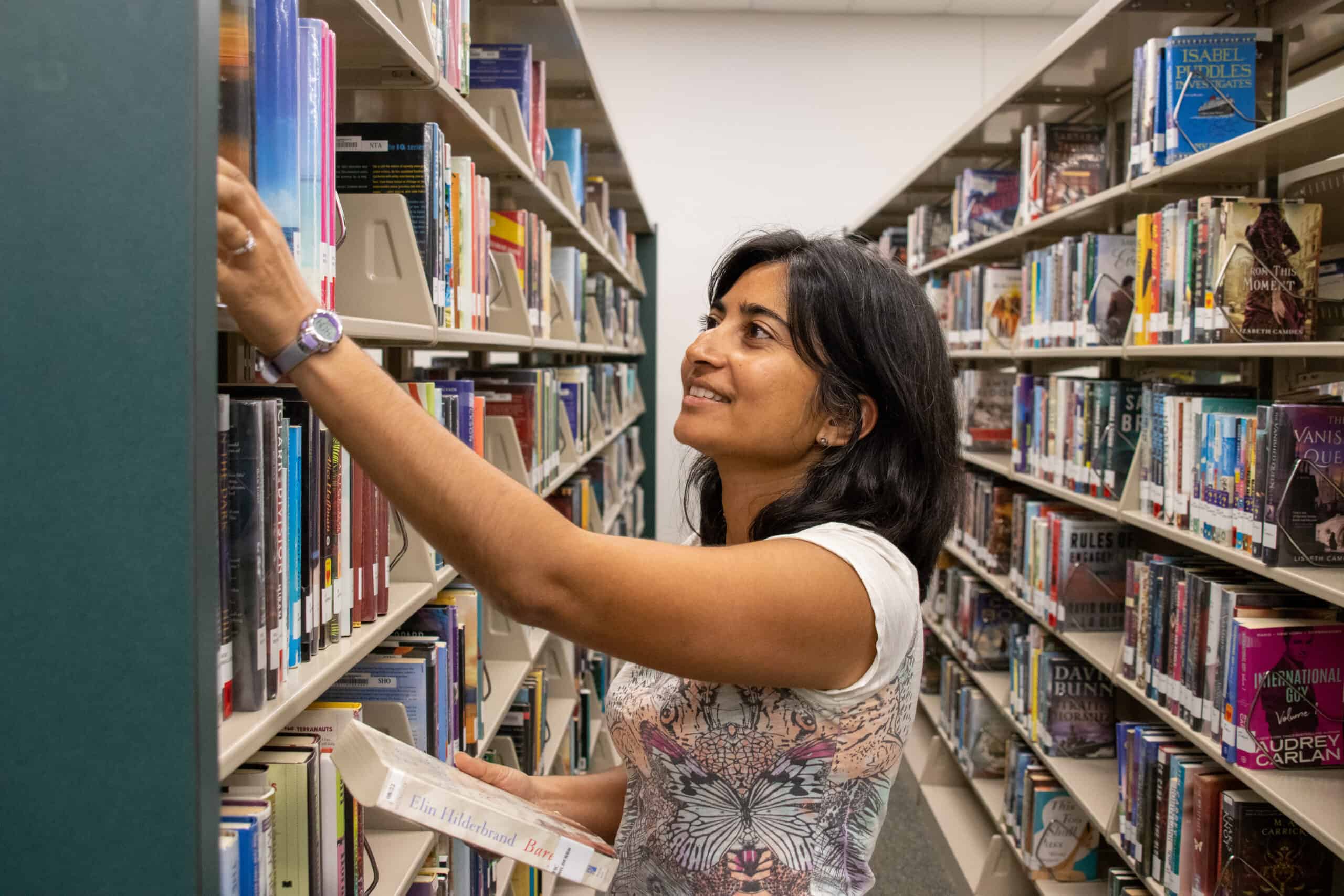 How to check out fiction titles for free at the library this summer
Check out this list of fun fiction titles available at the library this summer. Find more books to read on the library's website HCPLC.org/Books. Chat with your local library staff about your reading interests for a more personalized suggestion.
Sign up at HCPLC.org/Summer and track your reading progress through the library's digital platform, Beanstack, or on the Beanstack app. Anyone can download the free Beanstack app for Android or Beanstack app for Apple to get started or track on the Beanstack website. Register yourself and your family members today and start logging your reading hours. Along the way, earn digital badges for reading and for participating in fun summer activities. Be eligible to win great prizes simply for tracking your summer reading.
How to get started with the Summer Reading Program:
Visit HCPLC.org/Summer.
Register early and track your reading starting June 1.
Borrow books from your local library or download/stream ebooks and audiobooks.
This summer, we challenge you to read for fun, read with your children, read with your community and read #AllTogetherNow with the library. Share your family's summer reading adventures with us. Tag us on Facebook, Instagram and Twitter @TampaHillsLib #813Reads #HCPLC23Summer.
This year's summer reading community partners are Hillsborough County Public Library Cooperative, Hillsborough County, Friends of the Library of Tampa-Hillsborough County, Inc., the Tampa-Hillsborough County Children's Library Foundation and ZooTampa at Lowry Park.