Award-Winning Care For Baby and Mom: Tampa General Hospital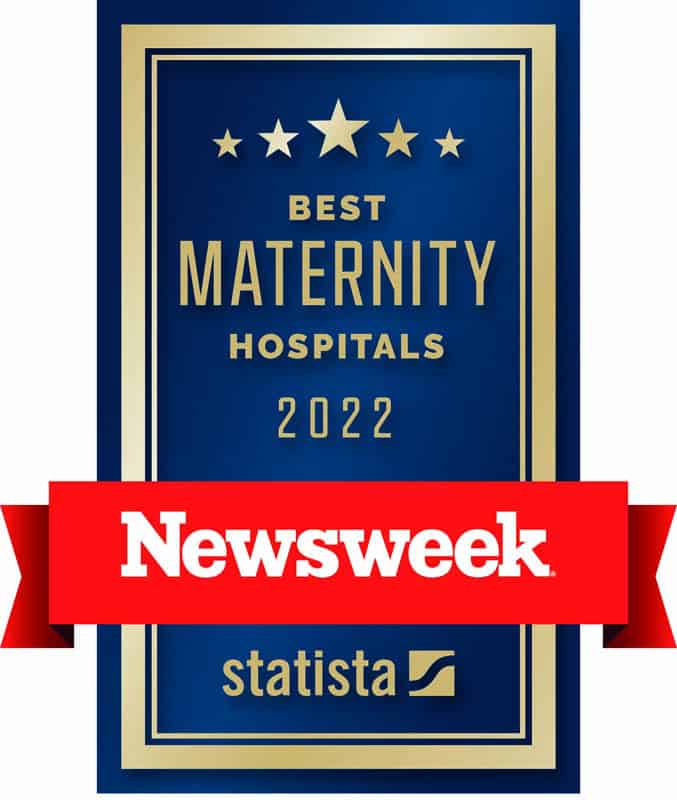 Tampa General Hospital shines as one of the Best Maternity Hospitals for 2022, Newsweek magazine reports
Tampa General Hospital offers state-of-the-art, individualized care for women before, during and after childbirth. It's that dedication to mothers and their babies that puts Tampa General again on record as a Best Maternity Hospital 2022 by Newsweek magazine. It's the second time in two years that Tampa General has made Newsweek's prestigious list.
"Recognitions such as Best Maternity Hospital by Newsweek exemplify the work being done by our team members and physicians," says John Couris, president and CEO of Tampa General.
Newsweek evaluated 350 facilities in the United States for outstanding maternity care, issuing Tampa General its four-ribbon rating.
"Together, the USF Health Morsani College of Medicine and Tampa General Hospital work extremely hard at making sure mothers and babies receive the highest possible quality of care," says Dr. Charles Lockwood, senior vice president of USF Health and dean of the Morsani College of Medicine. "We are thrilled to see our commitment to world-class maternal and fetal care recognized nationally for sustained excellence in patient safety, satisfaction and maternal health."
DEDICATED TEAMWORK, FROM PRENATAL CARE TO DELIVERY
With 21 rooms and four operating suites, the hospital's Labor and Delivery Unit is designed with the patient and family experience in mind to create an environment of comfort and privacy.
For complex or high-risk pregnancies where the baby may have a life-threatening health concern prior to birth, the USF Health and TGH Fetal Care Center of Tampa Bay is nationally recognized for fetal diagnosis and fetal surgery. Multiple highly trained subspecialists perform state-of-the-art procedures, including fetal surgery and twin-to-twin transfusions, and treat fetal tumors and congenital heart disease, to name a few.
The hospital's Jennifer Leigh Muma Neonatal Intensive Care Unit features 82 beds, along with a 12-bed nursery. It is one of just 12 Regional Perinatal Intensive Care Centers designated by the state of Florida­­.
OTHER RECOGNITIONS EARNED BY TAMPA GENERAL HOSPITAL
In 2021, the Agency for Health Care Administration (AHCA) and the Florida Department of Health (FDOH) named Tampa General as one of only 15 delivery hospitals in Florida to promote vaginal deliveries and reduce cesarean section deliveries for first-time mothers with low-risk pregnancies.
Tampa General was recognized in 2020 for its achievement in maternal care during a Florida Hospital Association webinar titled Reducing Unnecessary C-Sections: Successful Florida Strategies.
In 2020, Tampa General became the first in the United States to be named as a Maternal Center of Excellence by the Maternal Safety Foundation for both vaginal birth after cesarean (VBAC) and placenta accreta, a serious complication of pregnancy that occurs when the placenta grows too deeply into the wall of the uterus. A woman's risk for developing this condition increases with the number of previous cesarean births.
Where you deliver your baby matters. As part of Tampa General Hospital's vision to be the safest and most innovative academic health system in America, Tampa General works to provide the best care for mother and baby. For more information Contact Tampa General Hospital at TGH.org or call (813) 844-7000.
---
*Presented by Tampa General Hospital | Originally published in August 2022 of Tampa Bay Parenting Magazine