The Royal Affair at Tampa's Back to School Fair!
Princesses at Back to School Fair
Do you hear that enchanting sound? It's the harmonious voice of Princess Jasmine, soaring through the air and heading straight for Tampa Bay's largest Back to School Fair! Yes, you heard it right. Parties with Character – a Tampa Princess Company and your favorite provider of magical experiences, will be gracing this grand event with not one, but three of their beloved princesses. Jasmine, Elsa, and Rapunzel are all saddling up their magic carpets, dusting off their ice sleds, and untangling their golden hair to bring some storybook charm to this annual extravaganza.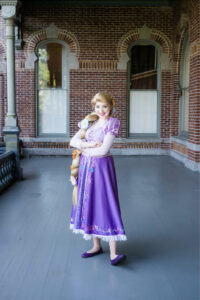 Set to take place on July 29th from 10am to 2pm at the WestShore Plaza Shopping Mall, the Tampa Bay Parenting Magazine's Back to School Fair will be a royal rendezvous like no other. Just imagine – amid the hustle and bustle of back-to-school shopping, you could suddenly hear a familiar song echoing through the air-conditioned halls. As you follow the melody, you find Elsa, with her shimmering icy-blue dress, leading a sing-along of "Let It Go," or Rapunzel sharing her captivating life story in a tower and beyond.
Best of all, the event is free! Your little ones can enjoy a meet and greet with these beloved princesses. You can take heartwarming photos, capturing those priceless expressions of delight as your child gets to meet their favorite princess. Get ready to see those beaming smiles, hear that infectious laughter, and feel the unforgettable excitement that only Parties with Character can bring.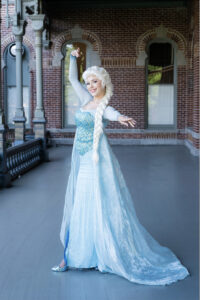 Apart from enchanting sing-alongs and inspiring story sessions, the fair promises tons of other fantastic attractions. The Back to School Fair coincides with the Sales Tax Holiday this year, meaning you can snag those school essentials without the extra pinch on your pocket. Plus, the first 500 children to arrive get a free backpack! Now isn't that a magical bonus?
Amid all this fun, there's also a wealth of valuable information from over 50 vendors, covering everything from health and wellness to safety, schools, childcare, after-school programs, tutors, and much more. So, you'll not only be meeting princesses and enjoying a day of unforgettable entertainment, but you'll also be prepping for the upcoming school year.
So, clear your calendars, folks! Elsa, Jasmine, and Rapunzel can't wait to see their Tampa friends at Tampa Bay Parenting Magazine's 16th Annual Back to School Fair. Join us for a day of magic, music, stories, and back-to-school fun. Your royal invitation awaits!
See you there!