90s Con Recap: Catching Up with Some of Our Favorite Celebs About the Event!
We're still psyched over the totally radical time we had at 90s Con 2023! The event took place at the Tampa Convention Center September 15-17 and was filled with tons of 90s nostalgia and stars.
The three-day event transported guests back in time and allowed them to connect with some of their favorite TV, movie, and music stars from the 90s with meet and greets, photo ops, and autograph signings. Along with fun throwback photo props, panel sessions, awesome vendors, and even a 90s Cosplay Contest, it was definitely an event to remember. And while we're sad it's over, there are rumors swirling that they'll be back next year…
One of our favorite highlights was attending the "Pink Carpet" event over the weekend, where we caught up with some of our favorite celebs to talk to them about their 90s Con experience, what it means to them, and how it feels to cater to a whole new generation of fans.
---

Howie Dorough – Backstreet Boys
TBPM: When you first heard about 90s Con, what were you most excited about?
Howie: Besides my birthday, this is the first time AJ, Nick, and I have been able to get together since we finished our tour out in Africa in May. So, I was excited to see the two of them again and I'm just excited just to do one of these. I haven't done one in a while because I've always been so busy with work, and it gives me the chance to get back out there.
Just to make our fans happy that, you know, we can't go like week or two without them missing us. Probably been like almost four months now that they haven't seen us, so just seeing them, reconnecting with them. And also seeing the great roster of other artists that are here. 
TBPM: What's it like to know your music is still catering to generation after generation?
Howie: I mean, it's amazing. I'll look out into the audience sometimes and I'll see three, sometimes four generations out there. And just knowing when we started out, some of these people were young teenagers or even younger and now they have their own families and they're educating their own families on our music.
I remember when I was younger, listening to the Eagles, and Fleetwood Mac with my parents and now I'm a fan of theirs. It's cool how music transcends and constantly keeps revolving.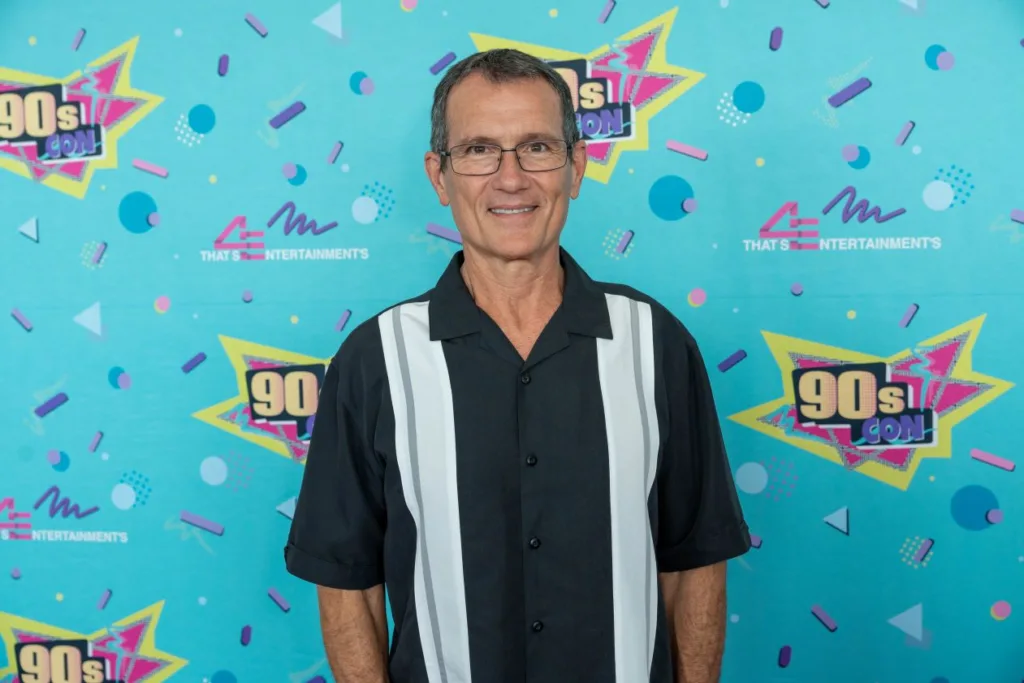 Anthony Tyler Quinn – Johnathan Turner on Boy Meets World
TBPM: What's been most exciting for you about being at 90s Con?
Anthony: When they told me about it, I was thinking, 'Oh 90s Con, that means that people are going to be going there expecting to be back in time and that's going to be fun for all of us, to travel back in time and experience that.' It's met every expectation to be honest. The fans are amazing. Boy Meets World Fans are the best fans ever. They say the nicest things, they're so kind, and they're so appreciative. I've had so many people come to me and tell me that they're now a teacher because of the show.
TBPM: Your show is still popular with kids today, especially after the reboot, Girl Meets World, a few years ago. How does that feel?
Anthony: It's amazing to me. I've had people tell me 'I'm a huge fan of the show and now my twelve-year-old, that's her favorite show or that's his favorite show.' It's like jumping generations. I don't think we have shows like that anymore. So this show has truly stood a testament of time since, here we are twenty-something odd years later talking about and seeing people say it's so much a part of their lives. It's absolutely amazing. We knew that the show was special to us when we were doing it and we had a great time, but we didn't ever see this coming.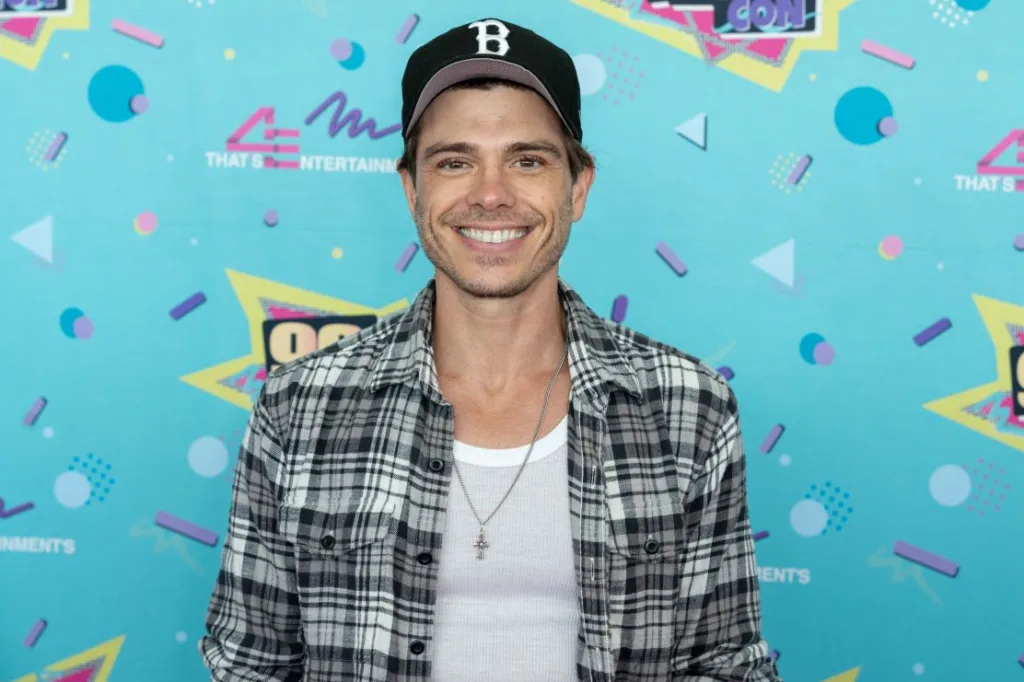 Matthew Lawrence – Jack Hunter on Boy Meets World
TBPM: What are you most excited about being here at 90s Con?
Matthew: A couple of things. First, I was going to get the chance to spend the weekend here with my girlfriend (TLC's Chilli) here in Florida. Getting the chance to interact with the fans because we live in these little bubbles now and its great to be able to get out and see what people like and what people are bringing up so you can navigate as this current content creator kind of a thing. You've gotta be multifaceted, gotta have a lot of different things going on so, it's great to get the feedback back.
TBPM: How does it feel to see a new generation of fans?
Matthew: It's something I feel very blessed to have even just one of those in a career. You know, it's beyond you, it's lightning in a bottle. It's just something bigger that occurs and I'm just so happy to be a part of something like that. It's great.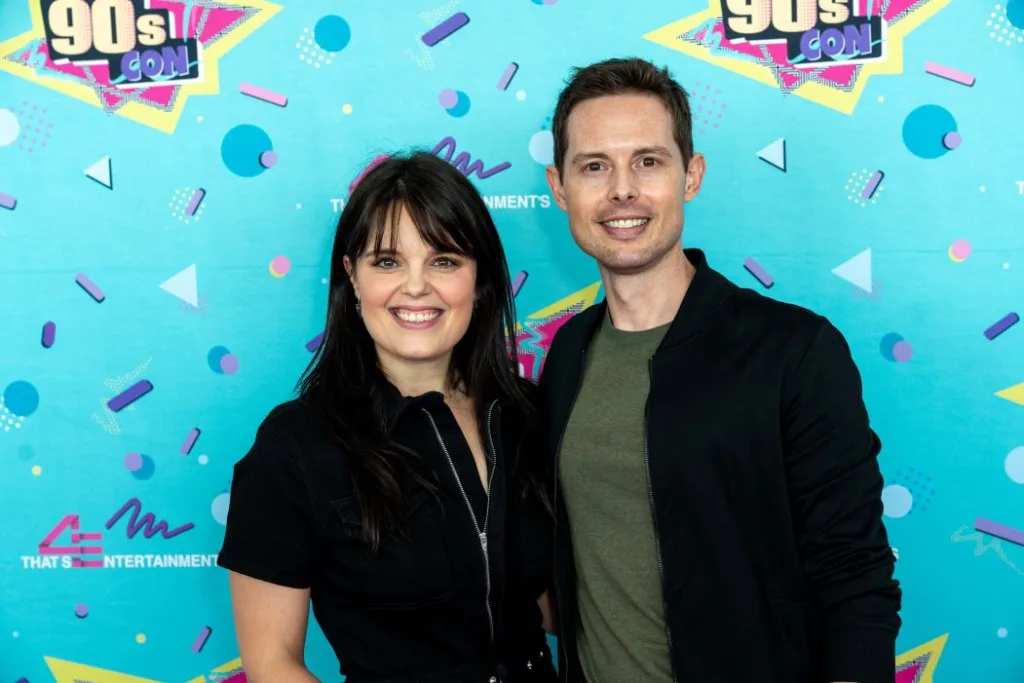 Daniel Kountz and Kimberly J. Brown – Halloweentown and Halloweentown 2
TBPM: What got you most excited for 90s Con?
Kimberly: Oh I had such a blast at the first one. I think it's such a great opportunity to see some friends, make new friends, and also be a fan myself, so I love coming to these and getting to meet everybody. It's a good way to spend the weekend.
Daniel: Being a kid in the 90s, it's like, this is my decade! The music, the clothes, the shows, movies, everything. I just love it.
TBPM: How does it feel to still cater to new generations of fans who love Halloweentown?
Kimberly: It's amazing. I could have never expected the response that we've had over the years and the fans have really given it just this entire life that we could have never expected. I'm so honored that people still watch it and share it, and talk about it. It's really incredible.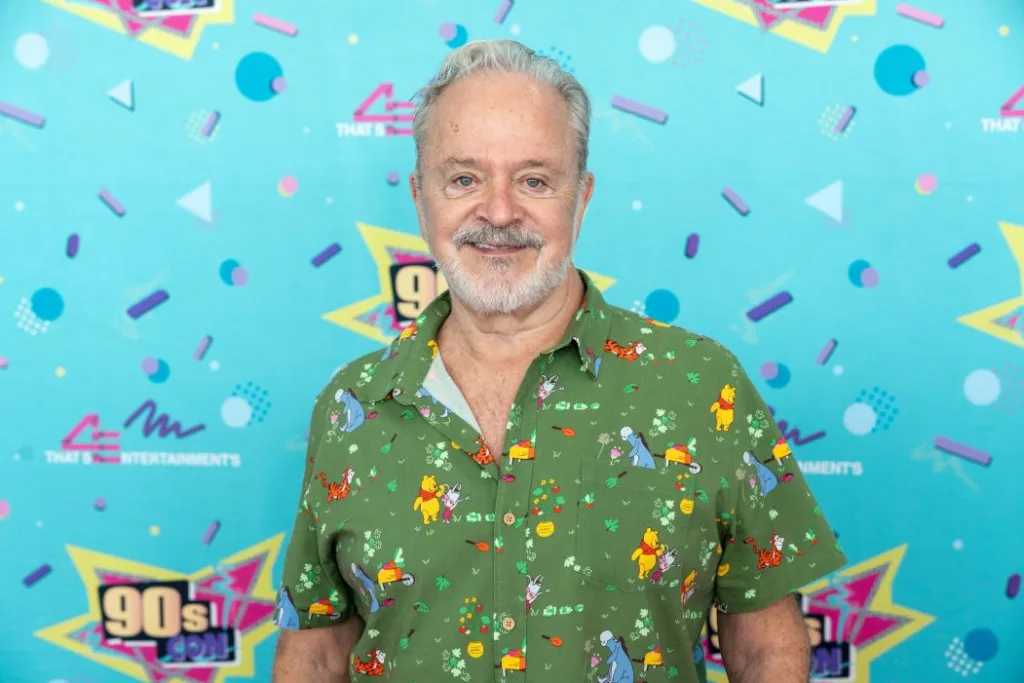 Jim Cummings – Voice Actor for Winnie the Pooh, Tigger, Darkwing Duck, A Goofy Movie
TBPM: What's been most exciting for you here at 90s Con?
Jim: I just really love meeting everybody because everyone has their own little special memory of one of my characters. I was blessed with a lot of characters. And it's nice to see that this one or that one means so much to someone. I've had people tell me that Pooh Bear and Tigger have gotten them through horrible times and Darkwing's another one. And it's just rewarding.
You're in a little recording booth and you're alone for the most part so you don't know that the things you're doing or the things you're saying and the songs your singing go out and touch people's hearts and they hold them in their heart forever. It's a blessing.
TBPM: How does it feel to meet a new generation of children and know your characters have touched their lives?
Jim: I get a kick out of it because what's happened now with reruns and Disney plus, the parents will come up and they'll be 45 years old and the kids will be standing there and they're 9, 10, 11, and they're all fans because their parents were original fans the first time and then they grew up, got married, and now their kids are watching and I get a whole new generation. Of course its fun, but it's rewarding. It means a lot to me to mean so much to them.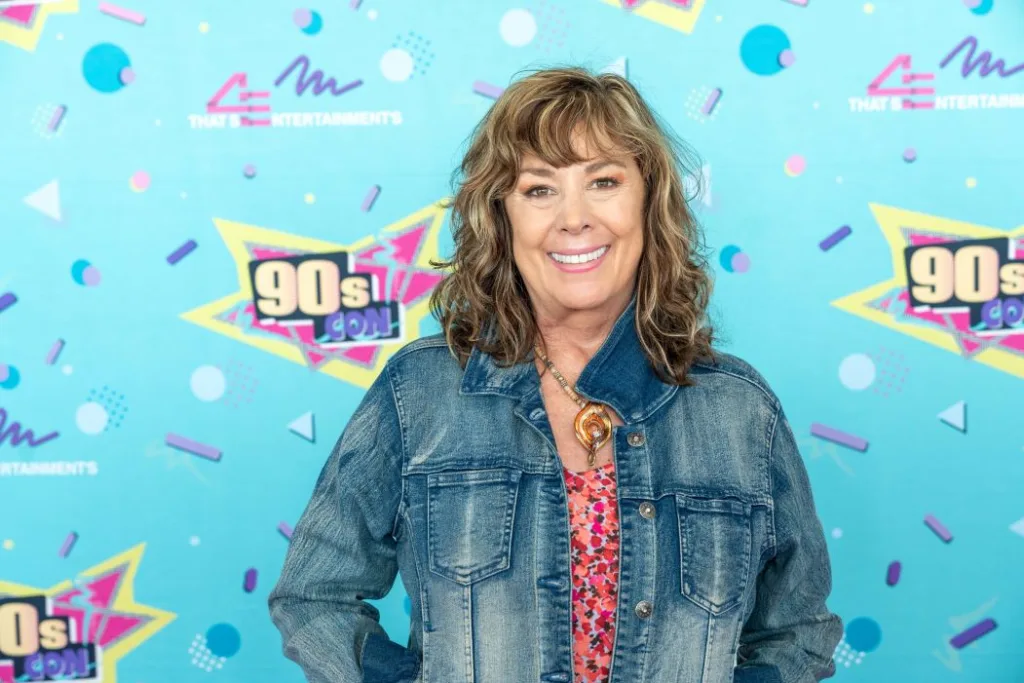 Paige O'Hara – Voice of Belle from Disney's Beauty and the Beast
TBPM: How has 90s Con been for you so far? Have you had a favorite moment?
Paige: It's been wonderful. It's been like stepping back in time. It's great! There's so many people coming up to me telling me the story about what the film and my character meant to them. And they're all so different, some are a little similar. But that's the fun part. We have four generations of fans. It's wonderful. I love it.
TBPM: Have you been able to meet any children here who are new little fans of your character?
Paige: Oh of course! I've seen a grandmother who watched the movie when it came out who is here with her daughter and her granddaughter and it was three generations right there. That was fun. And they all had Belle dresses!
Related: Paige O'Hara & Linda Larkin on Disney Princesses and 90s Con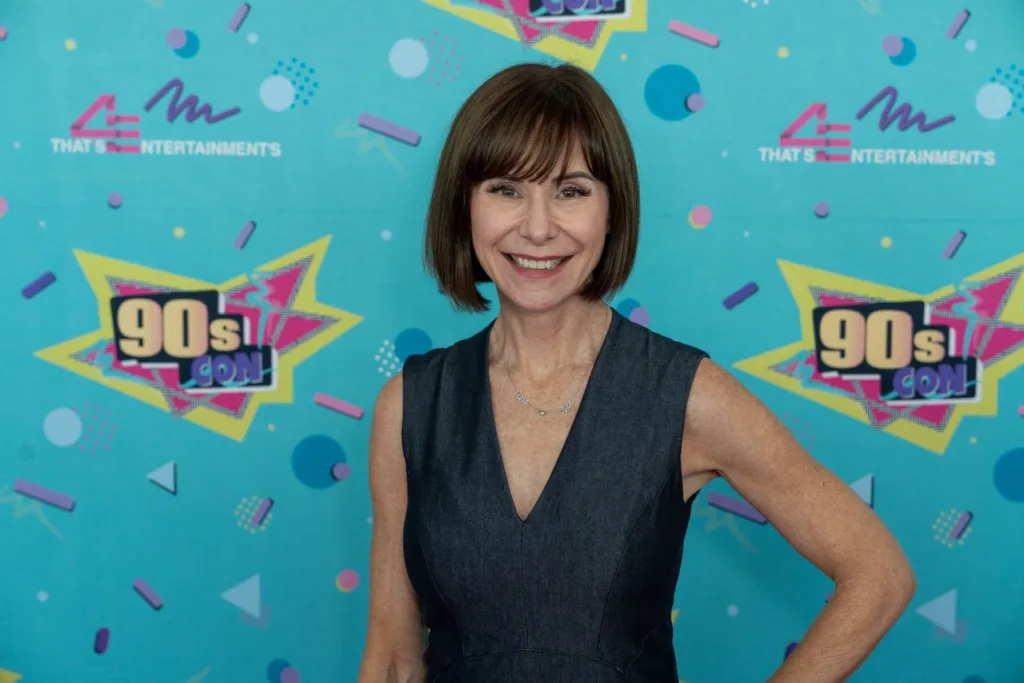 Susan Egan – Voice of Megara from Disney's Hercules
TBPM: Tell us about your experience so far at 90s Con.
Susan: 90s Con! I think connecting with all the other shows that were on at the same time. We were all working parallel to each other but didn't really get to intermix back in the day. And now I'm getting to hang out with all my Disney princess friends and I can't tell who's having more fun – the audience and the people coming or all of us backstage.
TBPM: Princesses are so timeless, so how does it feel to see a brand new generation of fans react the same way as they did 30 years ago?
Susan: I think that's what's so fun about this is that it does live on and will live on long after us. To be part of these films with Disney animation. And every five years it seems there's a new generation who's just discovering it so it never feels old, it's always new for a new generation.
And I think now, we've been around long enough where the parents were children when these movies came out and now they're getting around to share it. And just watching the parent watch their child meet us or sing a long or see the movie is humbling and quite an honor to be part of that family.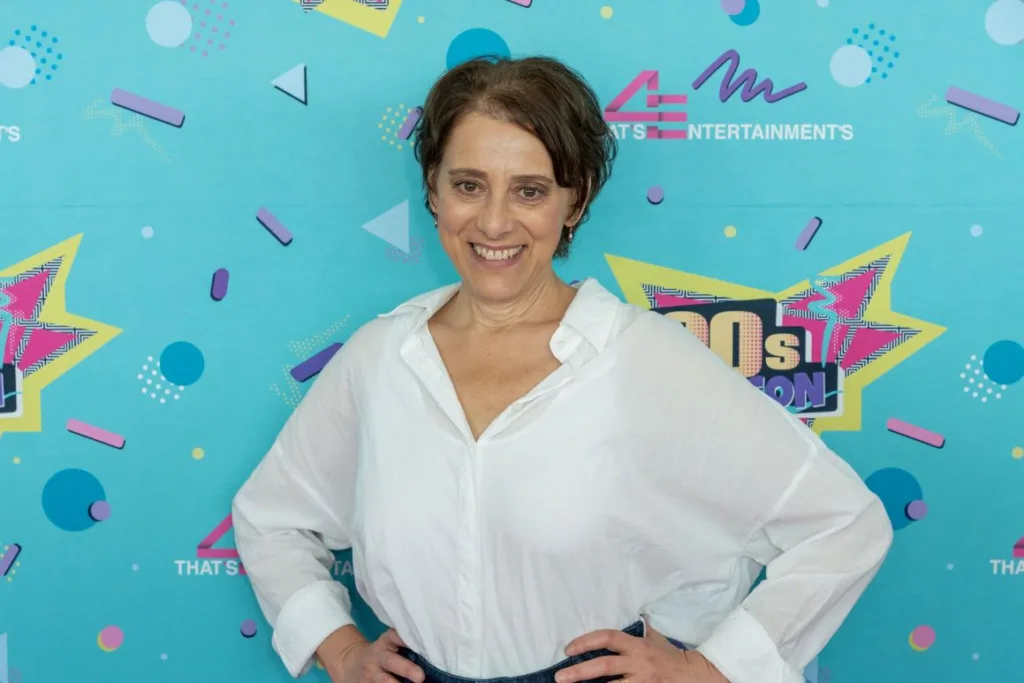 Judy Kuhn – Singing Voice of Disney's Pocahontas
TBPM: What's been your favorite part about being here so far? Anyone in particular you've been excited to meet?
Judy: Probably being with my fellow princesses!
TBPM: What's it like seeing the old and new generations of fans?
Judy: I'm always taken with how impactful these movies are and how they stay with people all through their lives and how moved they are. Just the idea that I was associated with colleagues in the theater who were like 'You're Pocahontas!" And they talk about how much it meant to them, so that's special.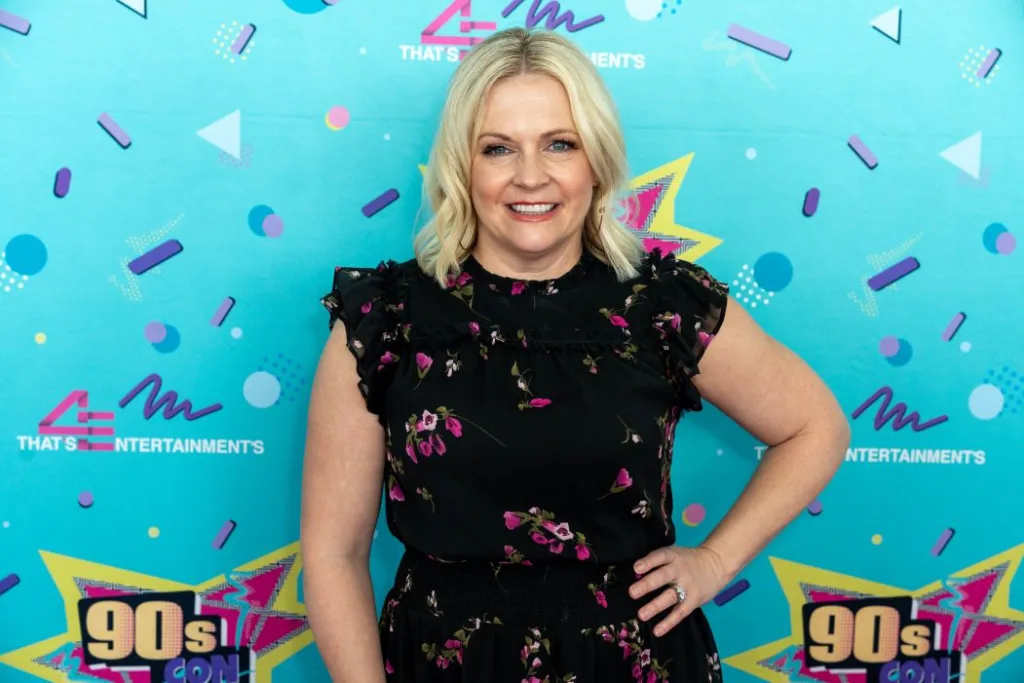 Melissa Joan Hart – Sabrina on Sabrina the Teenage Witch
TBPM: How does it feel to continue the legacy of Sabrina to a whole new generation of fans?
Melissa: It's really interesting. There's a lot of people coming to my table for autographs and photos that are a much younger generation that I would think would know some of my more recent shows but the parents are really great about introducing the things that they really loved and that's what brings a nostalgia aspect.
I see it with my kids and music. I go to concerts with my seventeen-year-old all the time. I just went to see Smashing Pumpkins with him and to see Bush with him, so I see that nostalgia aspect and I love that my son loves the movies I loved or the music that I loved, so I can see how parents are bringing their kids along for the ride and it's really nice.
TBPM: What do your kids think about what you do and your past movies and shows?
Melissa: They don't know, ha! They just came here and saw the cast from my show and one of them was like 'is that the mean girl?" So a few of them knew but they really haven't watched it very much, so they just think it's uncool because I'm in it.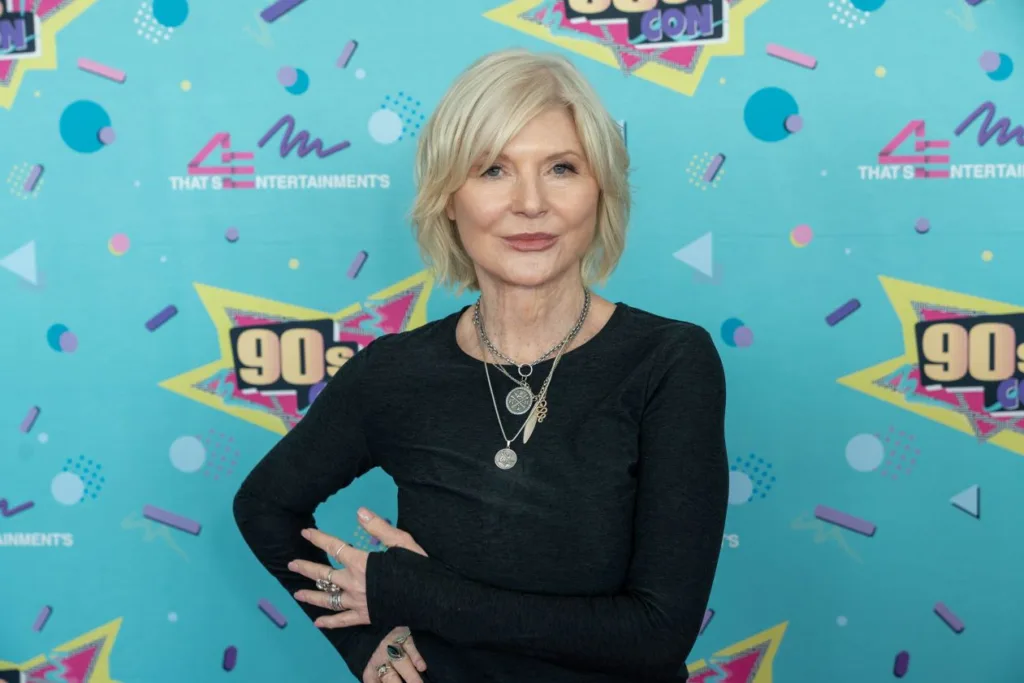 Beth Broderick – Aunt Zelda on Sabrina the Teenage Witch
TBPM: What's made you so excited to come back and do 90s Con?
Beth: I get to be with my Sabrina family. But I also really love seeing all my other friends from the 90s and I love seeing how excited people still are about the work that we did then. We knew it was fun and we knew that we were making people happy but we didn't know that it would go on for twenty five years. That's really a privilege and a thrill.
TBPM: How does it feel to continue to cater to a new generation of Sabrina fans?
Beth: It's not something we could ever have predicted would happen. But we're so grateful for it. I have little kids coming up to me saying 'it's Aunt Zelda!" This whole new generation is really movie and it's really fun.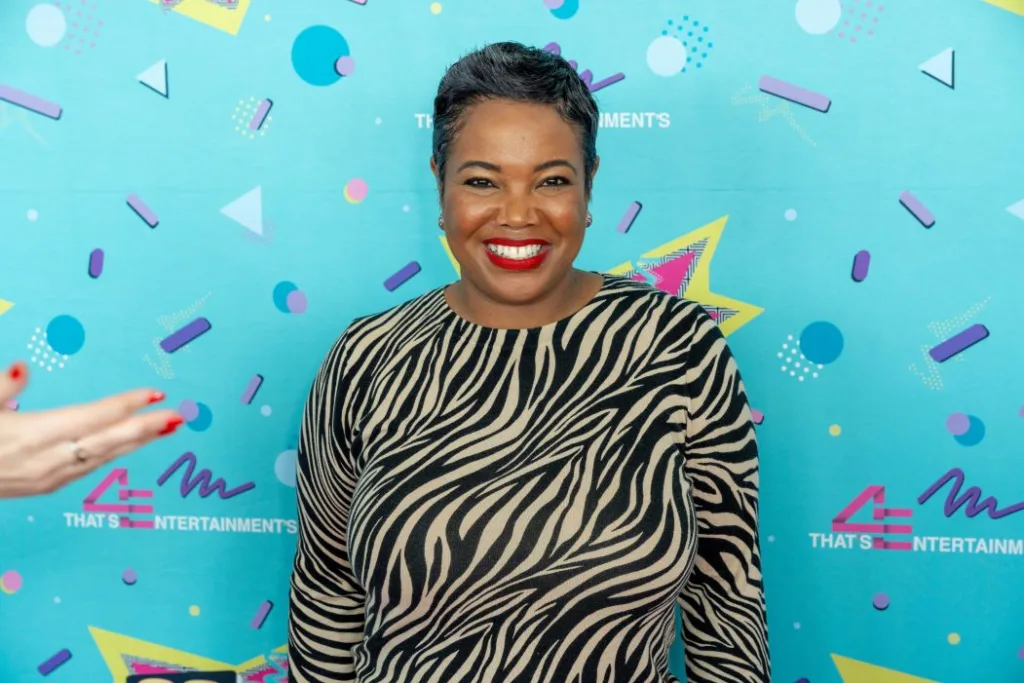 Reginal VelJohnson and Kellie Williams  – Carl and Laura Winslow on Family Matters
TBPM: Coming back to 90s Con, what's been your favorite thing about this whole overall experience?
Reginald: Seeing them (fellow Family Matters cast mates).
Kellie: Being together. Anything we can be together and cut up, it's always great.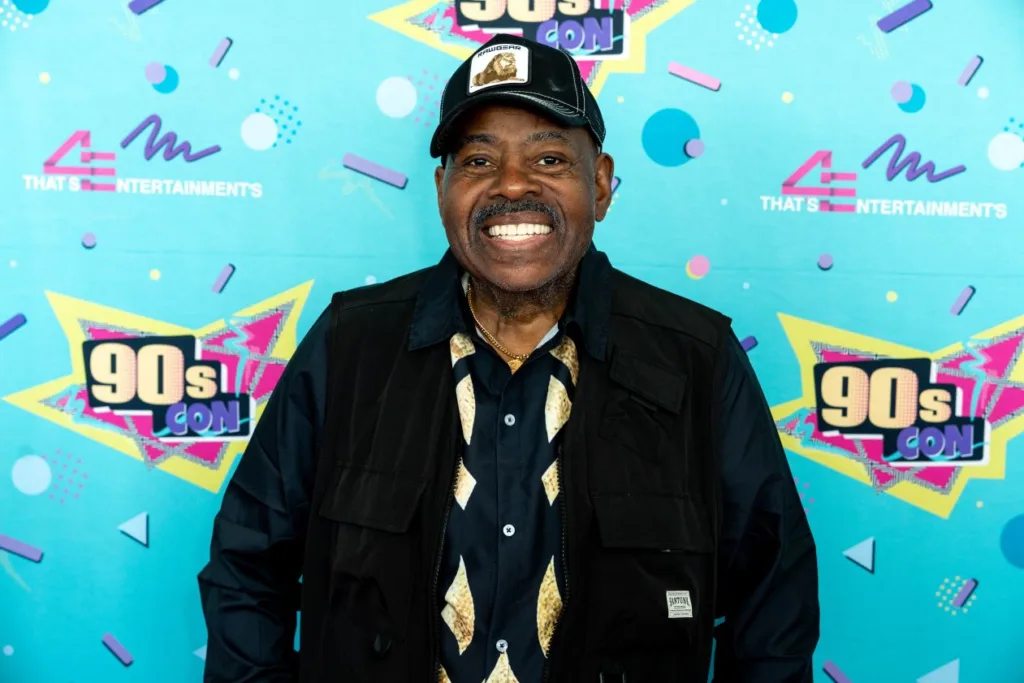 TBPM: What's it like to meet fans from a whole new generation?
Reginald: It's really strange because little kids will come up to me and say 'I grew up with you' and stuff like that. It's really nice.
Kellie: I'm glad we've become a trusted brand because parents who watched the show will now put their kids in front of the TV. So, to know that you're someone that parents will trust with their children, that's great.
TBPM: What do your own kids think of your show? Have they watched it?
Kellie: My kids don't care, honey – I'm just mom. As long as I've got food on the table and I can take them to soccer practice, that's all they care about!
All images courtesy of Thats4Entertainment.