Original Disney Princesses, Paige O'Hara and Linda Larkin, Share their Experiences Ahead of 90s Con
In 1991, Disney released their enchanting version of the classic story, Beauty and the Beast. The movie became a sensation, with its music, storyline, and characters mesmerizing audiences of all ages.
Following the success of Beauty and the Beast, Disney released Aladdin in 1992, which would also go on to become one of their most iconic animated films of all time.
Since then, Beauty and the Beast and Aladdin have not only remained beloved Disney classics, but they have also evolved into worldwide phenomenons. Both spawned Broadway adaptations, had countless made-for-TV specials, and, most recently, live-action versions (Beauty and the Beast in 2017 and Aladdin in 2019).
Paige O'Hara is the voice behind Beauty and the Beast's heroine, Belle, while Linda Larkin provided the speaking voice for Princess Jasmine in Aladdin. From September 15-17, 90s Con will be taking place at the Tampa Convention Center and will take fans back in time by featuring tons of celebrity guests, including Paige and Linda.
They will also be joined by Jodi Benson (Ariel), Judy Kuhn (Pocahontas), and Susan Egan (Meg), making this the largest gathering of Disney princesses at one event!
We had the opportunity to talk to Paige and Linda about their lives as Disney Legends, what made princess from the 90s era such powerful role models, what they're most looking forward to at 90s Con, and their bond with their fellow Disney princesses.
---
TBPM: Disney Princesses in the early 90s set a new tone for princess to come. Why do you think they've become such role models?
Paige: Belle was the first one that was not looking for a prince. She was looking for adventure. She was looking to find the places that she could only read about in that little town. A lot of people feel that way that come, especially from small towns. But I think the aspect of Belle not fitting in and being different actually made a very big statement for a lot of girls and boys when they saw it the first time.
And oddly enough, a lot of people love the fact she was a brunette with brown eyes. That hadn't been done since Snow White when she had black hair. But I think Belle's strength, her independence, her compassion as an older person. I appreciate the fact that she sacrificed her life to save her father. And I think that the impact of that is something that will resonate forever, that she put him ahead of herself.
Linda: I was still in the childhood phase of my life when I recorded the film, so I was really happy to be a princess in the nineties. In the nineties we were empowered in a way that I think that the princesses that came 20 and 30 years before us did. The world was different and with a new generation of princesses, we felt excited to be a part of something that was reflecting our life and time back at us.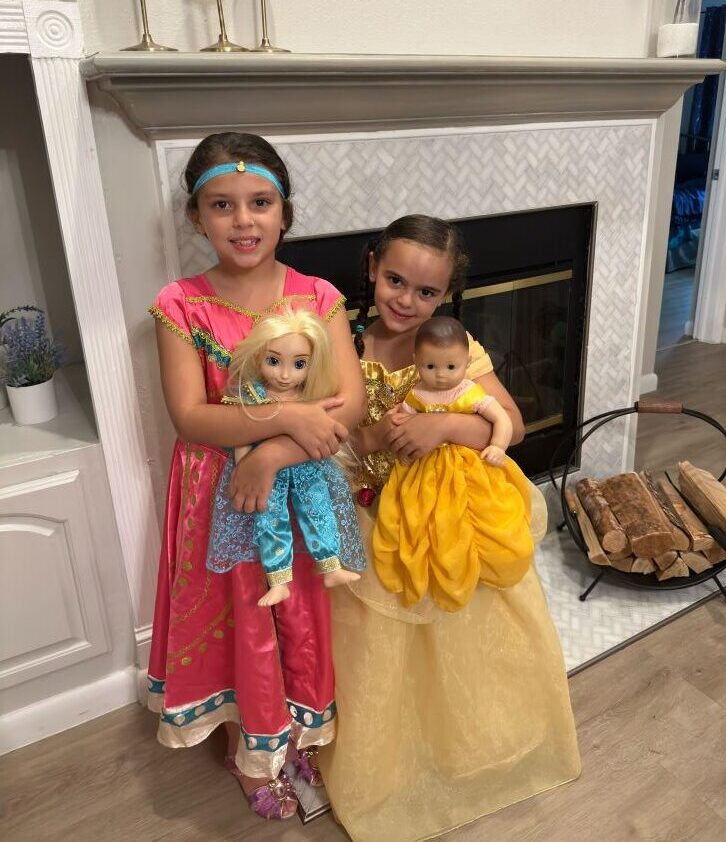 TBPM: What's it like to watch these stories evolve and grow over the years into Broadway shows and adaptations?
Paige: I love it. And I had to live with it for a while. My husband played the Beast in L.A. for a while in the Los Angeles production. So that was funny, seeing him and Susan Egan. It was kind of wonderful, actually. But I love the fact that it's evolved in so many different ways.
I thought that the live action was really well done, very different. People forget the Beast in my version was just a young teenager. He was a kid in so many ways and uneducated. And then when they had the live action, not only was he an adult, but he was an educated adult. So, it gave a certain different kind of darkness to the story. But it worked because the meaning of the story works.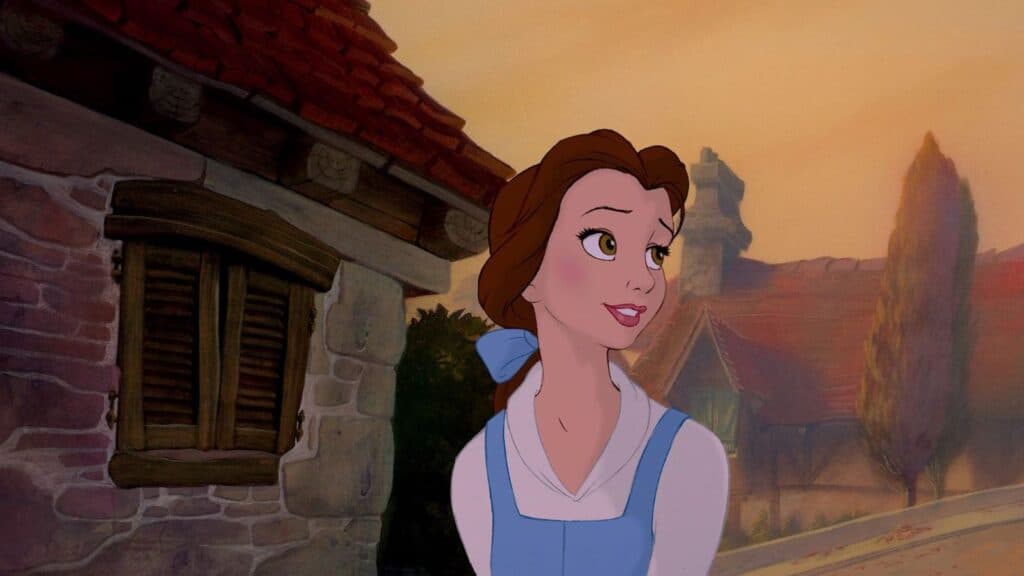 Linda: Aladdin on Broadway was a really special experience for me because I got to see the original Jafar, who I had known since we made the original movie, recreate his character for the stage. Jonathan Freeman played Jafar on Broadway for eight years, and it was really great to see the story on stage, to see what they did with something that really lent itself to this theatrical experience.
But it had to be changed in so many ways because you couldn't have really live animals on stage, and a lot of the magic had to be adapted for the stage, but it was just really beautifully done. They did it so well and they're still doing it. And I just encourage anyone who is in New York and loves this story to go check it out on Broadway because it carries on.
TBPM: You're both close friends with several other princesses, including the others joining you at 90s Con, which I'm sure you're looking forward to. How did you all become friends?
Linda: We were all in our own separate worlds, and of course I knew who Jodi and Paige were, Irene (Bedard), and knew who the princesses around my time were because one's film would be coming out while we were working on the one that was coming out next, and I saw everything. I saw a lot of how things were being made. They knew everything that was going on with us, but we were in our own universes, and it started with these live events.
The first time I did one, I did it because they said Paige was doing it. And I thought, well, if Paige is doing it, then I will feel more comfortable doing it. I didn't really know what it was about or what to expect, but I thought, well, she seems to know, so I'm going to be sitting next to her and it's going to be great. We had the best time together. We spent the whole weekend together. That was the beginning of me spending time with Paige, and we did a lot of them after that. Then we all did a movie together where they took us all out of our own worlds and put us in the same world. And that was the beginning of a journey that brought a lot of us into the same sphere, and we were able to carry on our friendships from there.
We have a princess text thread. We get on the phone with each other regularly, but this is a pretty rare opportunity for us to be in person together for four days in a row and we will be together the whole time when convention is over at the end of the day, we stay together until we go to sleep. It's a girl's weekend for us.
TBPM: You were both recognized as Disney Legends in 2011 for your contributions to The Walt Disney Company. What does that recognition mean to you?
Paige: It was so funny. I got this letter from Bob Iger. Not a phone call, a letter. And I have it, of course, in my art room. It's framed. But this was kind of really a pinch yourself moment. I was like, 'this is surreal. Is this for real?' And it was wonderful to do that with my girlfriends too, with Linda and Jodi and Anika Noni Rose, she's fabulous. And Lea Salonga. We had so much fun. I love when those things happen. But it being a Disney Legend is an honor that I can't even put into words how much it means to me.
Linda: Another one of those out of the blue surprise phone calls, and it's so funny, sometimes I'll see the phone ringing and I don't recognize the number, but something makes me pick it up. And that particular call didn't come through my agent, it came directly to me from the organizer of that award. It was Don Hahn, I believe, who was making the call, and I was very surprised and very honored.
It was not something that I knew a lot about. Then as I started to look into it more and see who people in the past were who'd gotten this award, Robin Williams had been one of the people in the past. I actually got to talk to him about it before we went and had the ceremony because that year was 2011.
My husband was doing a play on Broadway and Robin was doing a play on Broadway. So they were in the same Broadway circle, and I got to see Robin a few times in 2011 because he was in New York, and I saw his play. I went backstage and we talked about the upcoming Legends award, and he made some really funny jokes about it made me feel more comfortable going into it. And when I got nervous while I was there, I just remembered Robin's riff about it, which made me smile inside and calmed me down and helped me keep it in perspective.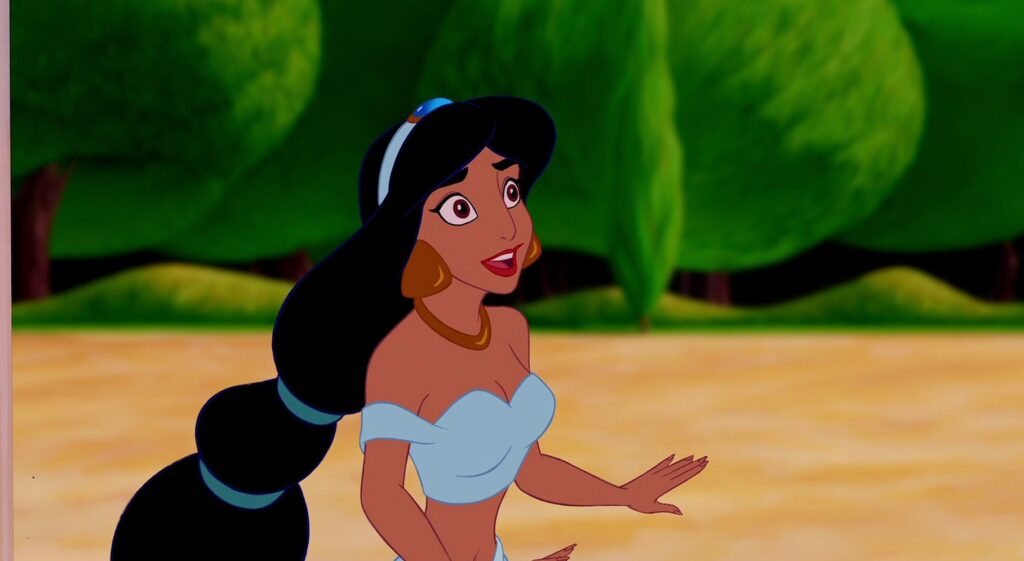 TBPM: Tell us what we can expect at 90s Con and what you're most looking forward to?
Paige: To be honest, I can't wait to reunite with my girlfriends. We all love to be together, and this is a wonderful way for us to be together and go to dinner and whatever. But I'm looking forward to meeting the people again and hearing their stories. And I love the interaction with people. We had those couple years where we couldn't do that, and that sort of made it more special. Now having gone through Covid in that whole period of the pandemic, it's very special now to be able to see people face to face and give them a hug. It's wonderful.
It's wonderful to hear their stories. I have so many people with Belle in particular, feeling like an oddball and not fitting into society and everything. There are a lot of people that grew up feeling a lot like her, and they identified with her on that level. And of course, the bookworm people and the geeks love her, so it's kind of wonderful actually. We never get tired of hearing their stories.
Linda: I'm looking forward to our panel because it is always just one of a kind event, so it's just things happen because you have people that you are meeting for the first time or that have unique and interesting questions, and it's just really fun for us to do that. I'm also looking forward to just meeting people that I've never met before and seeing some people that I see at other conventions. Every now and then, I'll get to see someone twice in a year, and it's just really wonderful to meet the fans and to meet people that have been moved in some way by the work that we do.
I've been very fortunate to be a part of something, being a part of the princess family that impacts families of many multiple generations. I get to meet people who grew up on our movie who are introducing it to their own children. And that's really, really special because sometimes somebody will come up to me at one of these events like 90s Con, and they'll bring the original VHS that they had in their house as kids. Sometimes they're pristine. You can tell that they've been cherished and not touched, and then sometimes they are well worn and you can tell that they've been cherished in a way that they were used over and over again.
And when I see that, it's like a physical, tangible connection to that person's family and to their childhood. It's really something hard to describe, but it immediately connects me to that person and then I'm meeting their kids who are sharing the love for this particular movie or character and it's really, really special. Before I started doing these live events, I didn't really know how much what we did in a studio alone reached people that I would meet years later.
---
Fun Facts:
Paige has major ties to Florida.
Paige is originally from Fort Lauderdale and spent the first seventeen years of her life there. "My father was the chief architect of Fort Lauderdale and lived in Broward county until he passed away. I see buildings that he designed. It's crazy when I go back to see the river walk and everything."
Linda keeps a photo album of unique items fans have asked her to sign. 
"I get excited when I see unique items like an original Golden Book that someone got out of the thrift store. I have a whole photo album of pictures of unique items that people bring. Sometimes I'll get something that someone has been saving that was already signed by Robin Williams and Gilbert Gottfried, and I see that, and I take a breath like, 'don't mess this up. You have to sign it!'
I'm testing my pen several times before I put it to the item to make sure that it is good. But that is one of a kind. It's just unique to have these personal items that people bring to you to sign."
Paige is also an artist with Disney Fine Art.
"I've always painted. When I first went to New York to do my Broadway thing, I would sell my paintings on the street, predominantly watercolors then. And so when Beauty the Beast came out, I started painting some Belles for friends.
I got a phone call to go to the Beauty and the Beast celebration with Rodel Gonzalez, who's one of the top artists at Disney Fine Art. They said 'bring one of your paintings, you talk to my husband about it, and let's just see what happens.' So, I brought Belle by Belle, and it not only sold out, three people wanted to buy it, and the president of Disney Fine Art was there, Michael Young, and he said, 'would you like to sign with us?' And I said, 'yes, I would.' And so, I've been now doing this for almost, what, 13 years now."
Thier scene in Ralph Breaks the Internet was the first time that princesses were onscreen together.
In the 2018 movie, Ralph Breaks the Internet, there is a scene involving 14 Disney princesses and the majority of them were voiced by the actresses who originally portrayed them.
Linda: "I was surprised! None of us were expecting that call, and it was just a really great surprise. We were all so excited to be a part of that franchise and with each other, that was the biggest deal. We knew historically that was something new and that we were going to get an opportunity to play with these characters in a way that we had never done before. And to have what were real life friendships that were already forming, to have that sort of fictionalized and then become part of our real lives even more was just so cool."
Paige: "When my husband and I got the phone call, we thought it was a joke. We literally thought they were kidding, because they don't allow the princesses to be together. But the fact that we got to do that together and we got to party together. We didn't record together, but we had a couple of parties together with all the princesses. It was a riot. And I was totally fangirling Mandy Moore!"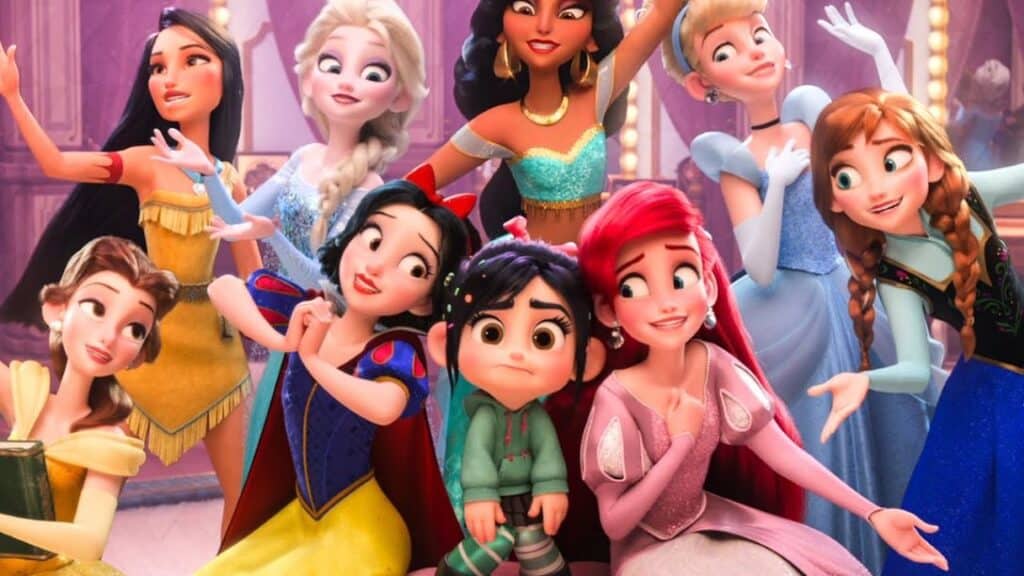 Working with Robin Williams was a dream come true for Linda.
"Working with Robin for me was a dream come true because I had grown up watching him on TV on Mork and Mindy every week. It was like you had to watch it the same night as everyone else. It wasn't like now where you can DVR it. So, it was just an event and I looked forward to seeing him every week in my childhood and then to be working with him, I was super nervous. I thought that I would be intimidated. I wasn't sure if I would be relaxed enough to be natural.
The minute he walked in the door, he was so sweet and calm and made me feel so comfortable that I was like, 'oh, he's a normal guy.' He's brilliant. Obviously one of the greatest talents that we've ever seen, but he's also just a kind and gentle human, and that was a great way to start the day. And then he did improv. A lot of the work that we did together and my job and Scott Weigner's job was to keep up with him, and I felt like he really brought us on an incredible ride.
The other part of our job was just to not ruin any of the takes with our laughter because we were laughing so hard that he would surprise us. So, we would just have to laugh but not make a sound because we were in the recording studio. We couldn't make any sounds while he was talking because we couldn't ruin each other's takes, and I don't think we ruined anything, but it was a job keeping from laughing out loud."
Featured image credits: Linda Larkin and Paige O'Hara