Q&A with Alice Santana, Straz Center for the Performing Arts Vice President of Education and Community Engagement
Alice Santana, vice president of Education and Community Engagement at the Straz Center for the Performing Arts, experiences the transformational power of the performing arts both at work and at home. Daily, she witnesses students gaining confidence and blossoming on and off stage at the Patel Conservatory, and she notices it in her own daughter, who is also a Patel Conservatory student. We recently spoke to Santana about the benefits of the performing arts to the community, her own artistic expression and how she balances parenting and her rewarding career.
TBPM: What changes have parents told you that they've noticed in their children who took a class or joined a camp in music, dance or theater?
Alice Santana: First thing is that children find an increased sense of confidence, but also a willingness to try something new without fear. Students begin to blossom in our classrooms. After taking a few classes with us, they really find their passion for the arts within music, theater, dance or all three. Each of our students can dream, reach, discover and celebrate the arts, and it's an amazing thing to witness.
TBPM: Your own young daughter has been attending Patel Conservatory camps and classes for the past 5 years. Why did you think it important to sign her up? And what has her experience been?
Alice Santana: I have always been a huge advocate of the impact the arts can have on a child's development, so it's important to me that my daughter experience these benefits. She has loved every minute of her time at the Patel Conservatory and has been fortunate enough to participate in classes across all the disciplines. She has recently gotten the musical theater bug and all she talks about is when does she get to audition for her next show.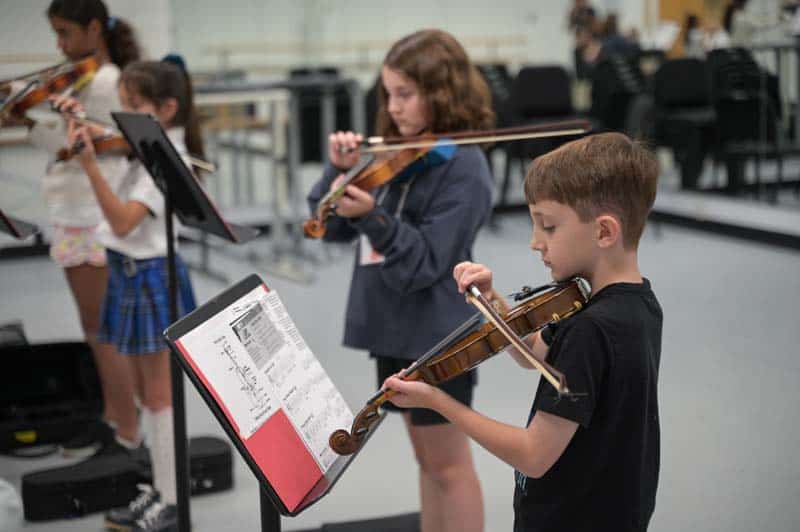 TBPM: Since you were a child, you've been involved in the arts. What drew you to the arts and why did you want to make this your career?
Alice Santana: I have gained a lot of opportunities, experiences and life skills that I may not have been exposed to if it weren't for my involvement in the arts. I am first generation Hispanic raised in the United States. And even with limited means, my family was focused on creating a great life for us here. My parents had no clue about arts programs but just knew that they had a kid that was constantly singing, dancing, cutting up all the construction paper and stealing tape in the house to create 3D food art. (True story, my mom still hides the masking tape dispenser from me and says I can't get upset when my daughter goes into her own unsupervised craft making projects!)
I would ask to be signed up for every free extracurricular arts program or field trip my school offered and began to attend an afterschool arts program, like the Patel Conservatory, in middle school. That motivated me to audition for a performing arts high school and I got accepted. The experience of performing all over the city of Philadelphia with my high school concert choir led me to college coursework in music business which led to my college's first record label and, well, you get the idea. Each opportunity has led me to the next step in my career. I haven't stopped developing and creating and I hope to not be done for a long time.
TBPM: Besides running the Patel Conservatory, you are in charge of the Straz Center's extensive outreach programs. What would you like people to know about that?
Alice Santana: I began my career at the Straz Center overseeing our Arts Education Partnership Program, which provides free access to arts instruction tailored to each of our partnership site's needs. The program also offers access to community tickets for Straz Center shows, scholarship opportunities to the Patel Conservatory and so much more. On average, we provide services to more than 40 schools and organizations in the Tampa Bay region. This program is very close to my heart. Because of programs like this, I was afforded the opportunity to be immersed in the arts as a child. And if wasn't for those opportunities, I wouldn't be where I am today.
We also do a great deal of work in the military and veteran community and are part of the growing arts and health conversations in the country. People are always surprised to hear that the performing arts center is involved in these types of programs. The arts impact more than just our students and we know that impact continues to weave its way through our community.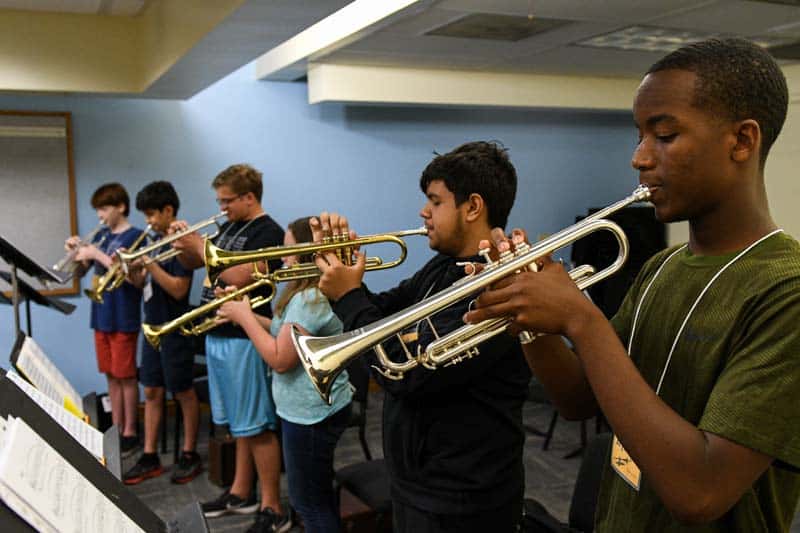 TBPM: You are part of the team that oversees the Straz Center's I.D.E.A. (Inclusivity Diversity Equity and Access) program. Why do you think it is important for the Straz to have such a program?
Alice Santana: The Straz Center is the community's performing arts center. We have a responsibility to reflect our community and its ever-changing needs. Our I.D.E.A. action plan was in direct response to a time when our community was hurting and looking to institutions like ours to be a voice and supporter in this important conversation. This type of work is ever evolving, and it is a conversation that needs to be kept at the forefront if we want to influence change.
TBPM: Parents often struggle to find the balance between career and family life. How do you handle this balance in your life?
Alice Santana: There is no exact science or special recipe for achieving work/life balance. For me, it's about prioritizing what is important for my family. And, along with my wonderful colleagues, determining goals for the Patel Conservatory that are in the best interest of our students and our community. Bottom line: It's all about pre-planning, managing calendars and creating a realistic timeline.
Ask me that question when my daughter hits high school. I may have a completely different answer at that point.
---
Originally published in December 2022 of Tampa Bay Parenting Magazine.