Annie Brings Sunshine to The Straz Center
Annie, the beloved story that takes place in 1930s New York, makes its way to The Straz Center this week, June 6-11. The timeless tale tells the story of little orphan Annie and her quest to find her parents who left her at the orphanage years ago with the wicked Miss Hannigan. Though things don't quite work out as planned, she finds a new family with billionaire Oliver Warbucks, his secretary Grace Farrell, and her rescue pup, Sandy.
While the story holds a special place in the hearts of people of all ages, the tour also has special ties to Tampa Bay. 13-year-old Ellie Rose Pulsifer who plays the lead role of Annie is a Tampa native and Christopher Swan, who plays Daddy Warbucks, previously played The Straz as one of the cast members of Forever Plaid and worked at several local theaters before moving to New York.
We recently had the chance to chat with Christopher before his return to The Straz about Annie and why, after all these years, families are still drawn to it.
TBPM: Why do you think after all these years, Annie is still a show that audiences are still drawn to?
CS: Well, it's optimism, and it's something that people always want to feel no matter what. You know if things are going good or bad, you want to feel like there's hope that you can change. That if you put good out into the world, you're going to get good back. And all that is something that's kind of tied up in Annie.
TBPM: What overall message do you feel resonates with audiences?
CS: I think it all depends on the individual. I think overall it's again a message of positivity, love, connection, and of family because people can see themselves in different people in the show. There are probably a lot of fathers out there who would get a little teared up, I think, connecting with Daddy Warbucks as well as mothers.
We've had a lot of adoptive parents who have come, and you can tell afterward when you meet them and meet their adoptive child it's like, wow, they're seeing their relationship on stage to some degree. You know, they and Warbucks come together and people who obviously need love and help out in the world, but not really sure where they're going to get it. Then they find each other through whatever means and then they're kind of rescuing each other, like Warbucks and Annie do. Annie rescues Warbucks and Warbucks, kind of rescues her as well. So that's something that I definitely see in the audiences, I see in the response and it's a wonderful thing.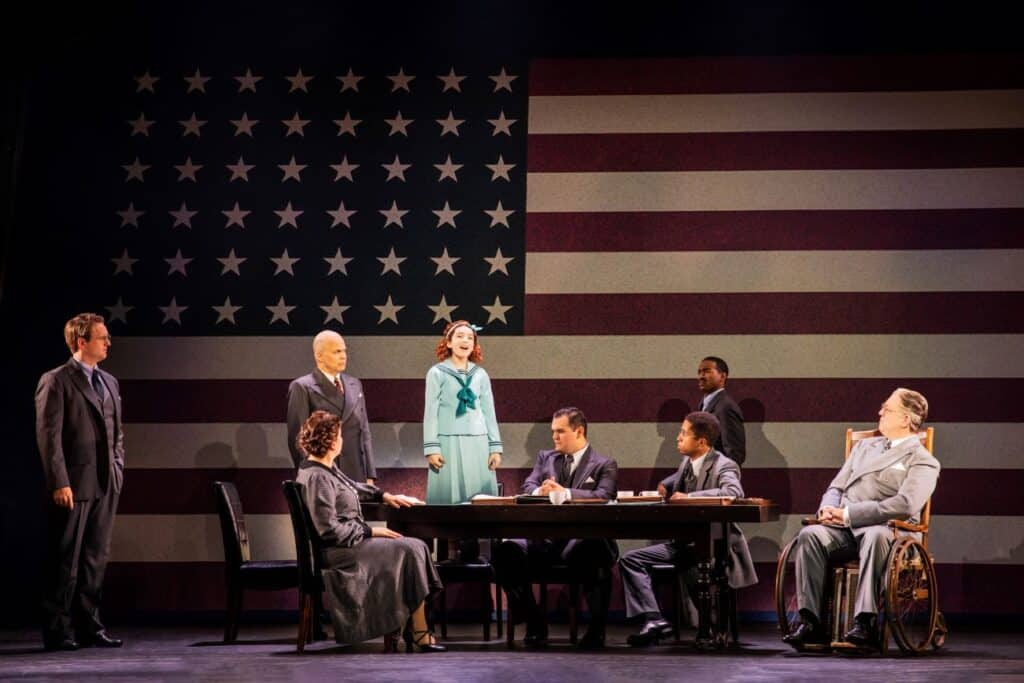 TBPM: How to you connect with the character of Daddy Warbucks?
CS: Well, it's funny. You know, I definitely don't have the money he has but he's been through a lot as a kid, which I think is why he connects with Annie also. He also was an orphan who lost his parents when he was a very young age and decided that he could only rely on himself. So he spends the rest of his life trying to accumulate money and power I think to protect himself. And I see that kind of fear of the world, fear of not being in control and then having other things happen to you that you can't control and trying to control that.
Also, the need for love and connection, which I think everybody can connect with a little bit. And the idea that you think you can kind of live your life a little bit without it, you think, oh, I have other things to worry about. I have to feed myself and my employees and everything else and just protect myself and then suddenly something happens to you that you don't expect. He doesn't expect this child to come into his life and make him feel these things and make him realize what really is important. So, I definitely connect and relate to that. Sometimes you get surprised by something, you meet somebody and you're like wow, I never knew that this part of my life was missing.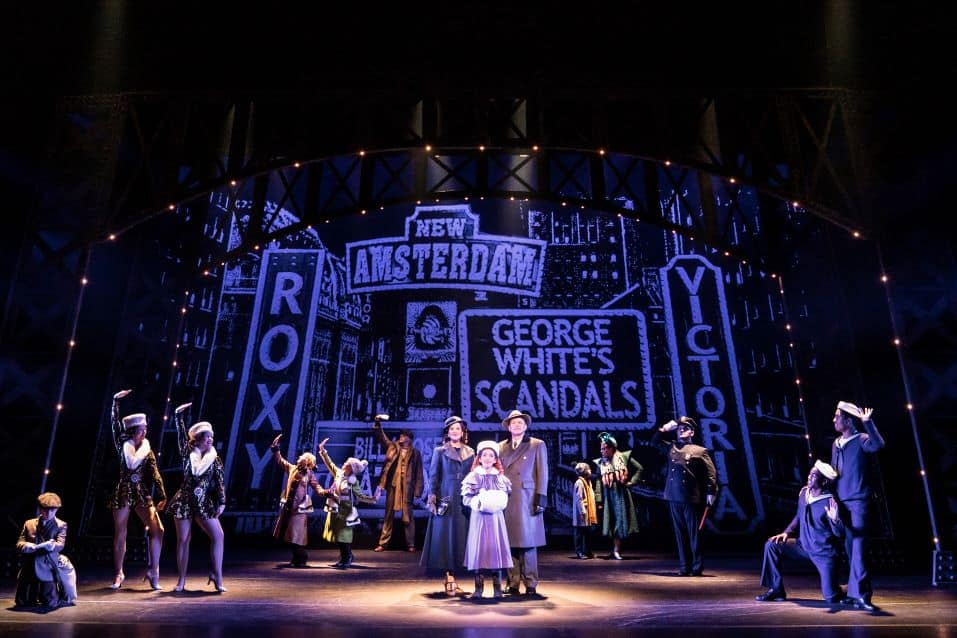 TBPM: What's it like working with a cast where the majority are children?
CS: Well, my experience has been great. Of course, most of my time in the show is spent with Annie and I luck out there. First of all, she (Ellie Rose Pulsifer) is just incredibly talented. It's been her dream to play the role and you can tell because she brings everything that she has to it every night. She's performed almost every performance of Annie, and she's also a wonderful scene partner. I haven't worked a lot with kids, but part of you wonders, OK, it's a kid coming in and you're probably going to have to do most of the lifting heavy lifting in the scene. But she's an incredible scene partner. I think all I have to do is just react to her naturally. She just woos the audience and really gives a fantastic performance. It takes a lot of pressure off of me because I just let her do her thing and it shows.
TBPM: The role of Sandy is played by trained rescue dogs. What's it like working alongside a canine co-star?
CS: Bill Berloni, who is the owner of the animal company that does these, he's the number one guy. He's the guy you want if you're going to do anything of any kind of work with animals on TV, movies, or Broadway. He's done so many productions and he knows exactly what has to be what's required of Sandy. He's got the biggest heart in the world and his animals and the people that he trains to work with the animals are just fantastic. Mel Rocco is the trainer that's working with the Sandies here and you can tell how well they're cared for and these wonderful ways of getting what you need out of the animals with a lot of love and a lot of training and a lot of patience. And they're very different too.
We have two different Sandies. We have one, Addison, she's kind of the main Sandy. And then her understudy is Georgie, and they're both very different. Sometimes you get Addison and she's got a little more of that world-weary kind of street dog feel about her, which is very Sandy. And Georgie's got more of a goofy-like kind of energy. It's neat to see them do different nights, come out and do the thing and they both perform beautifully and wonderfully. The audience has just gone nuts for them.
Working with a dog every day really lowers your blood pressure. And as an actor, you want to feel grounded in the show and there's no other way to kind of just ground you and bring you down to who you are and what you're feeling than to sit for a minute and pet a dog. Before the show, the kids will bring out Georgie or Addison and we'll just sit there during sound check and come over and give a little pet to Georgie and we all just take a collective breath. It really drops us right into the show and right into where we need to be to do it.
TBPM: What have been some of your favorite moments from this tour?
CS: That's a good question because every city is a little different, but there's also kind of a similarity to them all and we've played so many wonderful places already. How I am as an actor, I just get so thrilled about the work I really do and every day, no matter where we are or where we're doing it, if there's an audience out there, hearing their cheers and their laughter and the fact that I'm lucky enough to be employed and play this part professionally on the road, that really does make every day just the absolute best for me.
You can catch Annie June 6-11 at The Straz Center. For tickets and info, visit strazcenter.org.
Looking for more things to do with the family? Check out 20+ Awesome Things to Do this Weekend in Tampa Bay
Featured image credit: Matthew Murphy and Evan Zimmerman