Beyond the Books: Music Reaches Where Words Can't
"Ah music, a magic beyond all we do here," wrote JK Rowling in her novel "Harry Potter and the Sorcerer's Stone," and she couldn't have been closer to the truth. Aside from children's books and school resources, the Tampa-Hillsborough County Public Library has a lot to offer to young performing artists and music lovers in general.
A simple keyword search of the Library's catalog reveals nearly 20,000 items related to music, about half of which is audio music. Styles of music range from pop to jazz, classical to rock, country to blues, musicals to soundtracks, and much more. There is music specifically for children as well as kid-friendly albums the whole family can enjoy. The Library's extensive music collection includes an equally broad selection of streaming music titles. Visit HCPLC.org/Music and choose Hoopla to explore digital music collections and genres. In addition to the standard genres, youth may enjoy collections designed to appeal by age such as Kids' Tunes: Lullabies, Kids' Tunes: Classical, Disney Channel Musicals, Tween Central and Teen Chill Beats.
Did you also know that the library has several branches with recording studios? These studios are equipped with green screens, audio and video recording equipment, and computers with audio and video editing programs. Band and choir students can easily set up music stands and instruments to record practice sessions, and theatre students can come together to complete performance projects. Using the recording studio's editing software, theatre students can impress their teachers and classmates with polished and professional looking productions, especially when including unique and interesting backgrounds using the green screen. Also, music students can be sure that only their best recordings are used for auditions and seating assignments in class. Besides completing school assignments, the recording studios can also be used to create recordings of your young performing artists for family and friends by sharing them online. Even if your child doesn't need to record anything, the library's studios make for excellent practice rooms. As a sizeable, open space equipped with sound dampening technology, the studios are suitable for singing, playing instruments, running lines and dancing.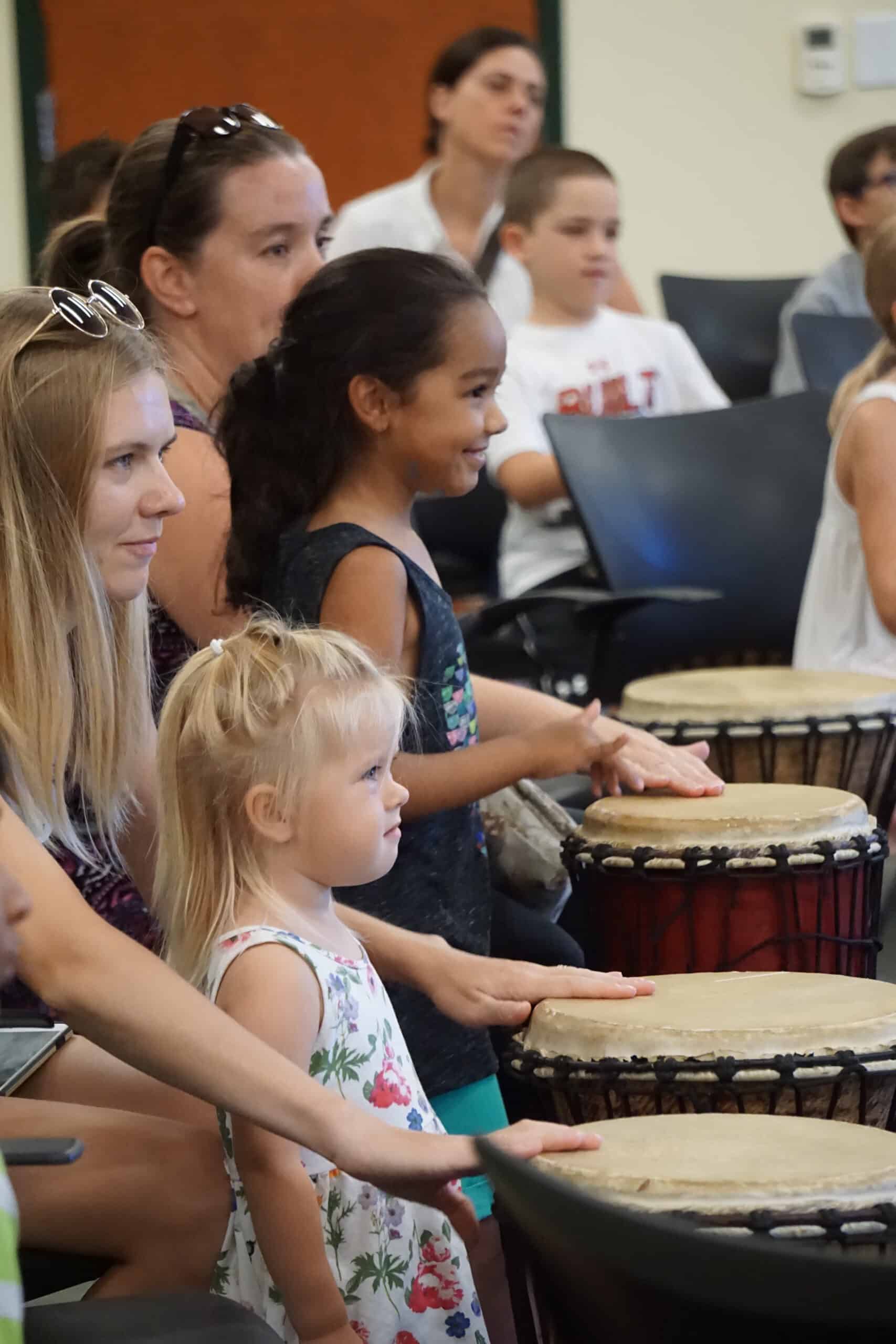 Students don't need to be experts in using editing software nor recording equipment. Library staff at these locations are well versed in the use of these technologies and can help your child get started on their project. The library also has access to a handful of online learning platforms such as LinkedIn Learning and Universal Class. A quick search on LinkedIn Learning results in a variety of tutorials for programs like Audacity, iMovie, Pro Tools, Premier Pro and several others. Likewise, Universal Class features hours of lessons in the use of Adobe Premier and Final Cut Pro. HCPLC.org/OnlineClasses
Perhaps your child isn't old enough to be in an elementary school chorus, middle school band or high school theatre production. Don't let that keep you from opening the doors to a world of music. You can borrow children's books introducing musical instruments or kids' guides to making music. The library's collection also offers printed music for beginners for instruments such as violin, piano, drums and guitar. Besides borrowing music CDs or streaming music, you can borrow a ukulele kit and learn to play songs using the included method book provided by the Tampa Bay Ukulele Society.
Like your libraries, music is for everyone. Let the library be your child's destination for their musical experiences. Take full advantage of what the library has to offer.
Discover books, audio music, ukuleles and more available to borrow at HCPLC.org/Books. 
Find the tools you need for audio, video and media projects at one of the Library's Recording Studios.  HCPLC.org/RecordingStudio
---
All photos provided by Tampa-Hillsborough County Public Library | Originally Published in February 2022