How to See Big John, the World's Largest Fossil Triceratops at Glazer Children's Museum
Big John, the world's largest Triceratops fossil is officially on display at the Glazer Children's Museum in Tampa!
Housed in an immersive exhibit full of interactive, educational, and playful elements, Big John will captivate curious guests and dinosaur lovers of all ages. We hope to see you this Summer at this colossal exhibit, over 66 million years in the making!
Related: Meet the Tampa Family Who Bought Big John the Triceratops and the Paleontologist Who Found Him
The Big John Triceratops Fossil Exhibit at Glazer Children's Museum Sneak Peek
This brand new exhibit expands the Museum's third floor to the public to showcase the remarkable specimen, Big John, using our unique approach to playful learning. In the queue, you are guided with questions that stimulate curiosity — When did this creature live? How big was Big John? How was he discovered?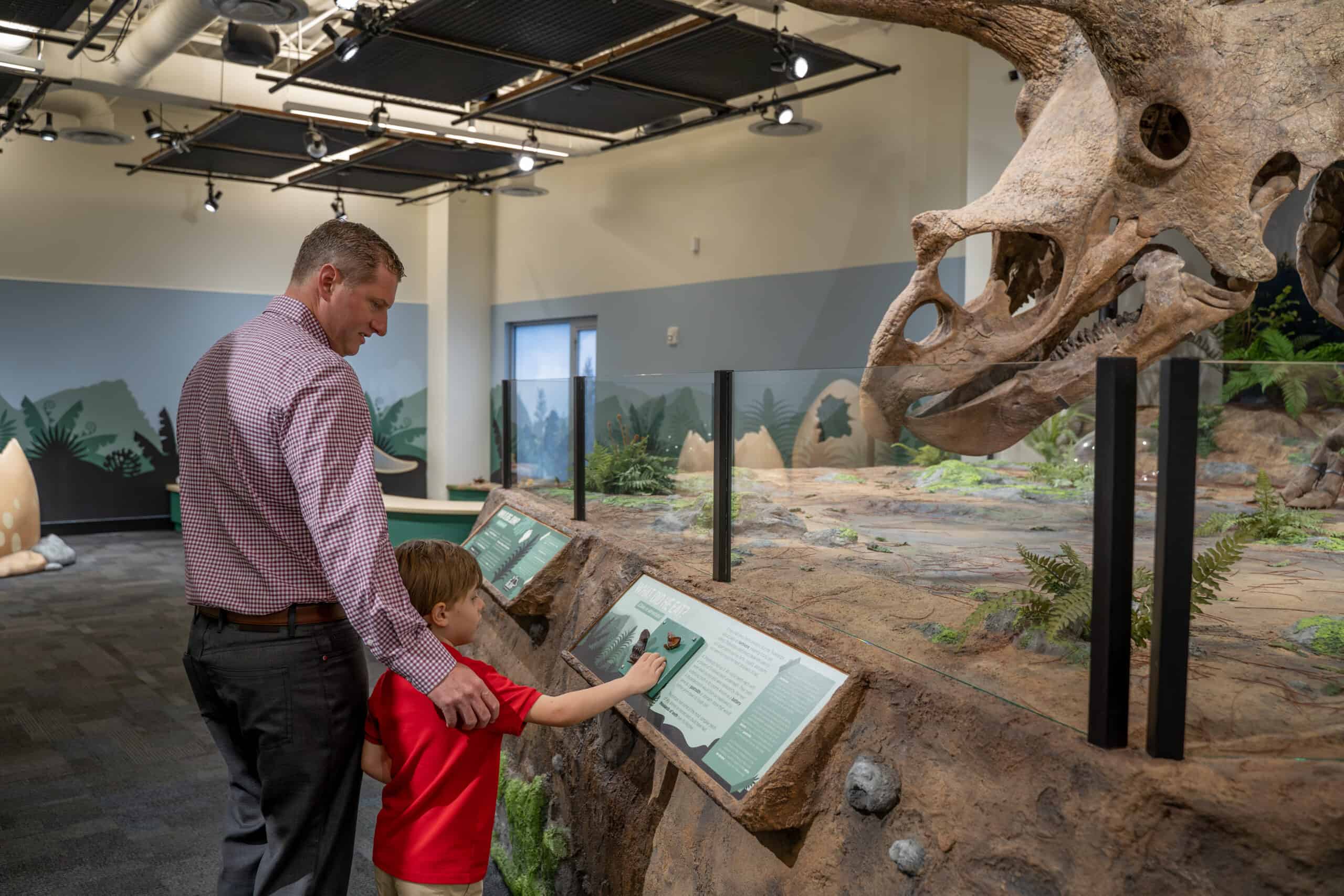 As you turn the corner and begin your journey, these questions set the stage for exploration. We start with the story of how Big John was found and how he made his way to Tampa. Real fossils, maps, and photographs tell the story of unearthing this giant, while a geologic timeline depicts the Age of Dinosaurs.
When you turn the corner, you are immediately face-to-face with Big John himself. A tunnel under his platform allows children and adults alike to crawl to viewing spaces among the display for immersive, first-of-its-kind perspectives of fossils and other Cretaceous specimens. Live presentations will tell stories of how Big John may have lived and how he may have died.
Surrounding the central platform are various activities uniting art, pretend play, and science to create true hands-on experiences that will inspire dinosaur fans of all ages. A balance of technology and physical interactive elements will create a memorable experience for everyone.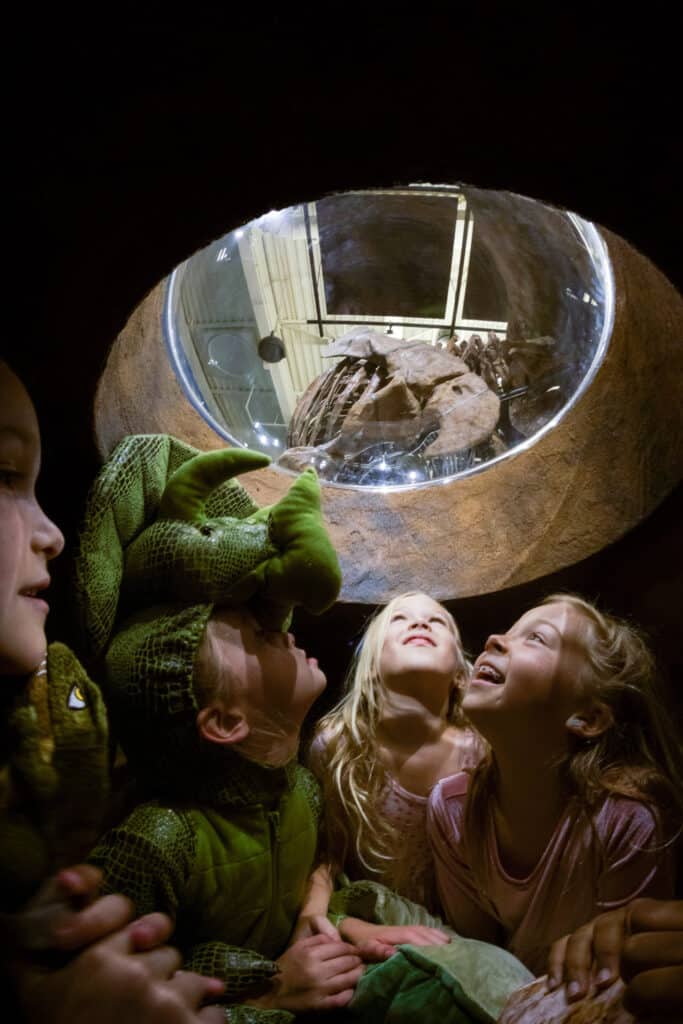 How to see Big John at Glazer Children's Museum
The Big John exhibit is included with the price of admission to Glazer Children's Museum. Tickets are $18. Children ages 1 and younger are free.

 

There is a $2 discount for first responders, seniors, and educators

 

Anyone can visit Big John. The museum will be waiving its requirement to have a child with you, however, everyone will need to reserve a timed entry to see Big John to ensure a quality experience for all guests.

 

You can purchase your tickets and reserve your time now at BigJohnDino.com.

 
BIG Facts About Big John the Triceratops
Big John holds the Guinness World Record for Largest Triceratops, measuring nearly 26 feet long
He is estimated to be 5-10% larger than any other known Triceratops.
He was discovered in 2014 in the Hell Creek Formation of South Dakota.
Big John's skull is unique in that it is more than 75% complete.
Big John's frill bears the mark of a traumatic injury, likely due to a fight with another Triceratops.
Related stories we think you'll LOVE: