Children's Network of Hillsborough County: Celebrating a New Facility and Major Milestones as They Serve the Tampa Bay Area
Since 2022, Children's Network of Hillsborough County, LLC (CNHC) has served as the lead agency for administering the child welfare system in Hillsborough County.
Though only a year old, their team of professionals has decades of combined experience in all aspects of the Florida child welfare system centered on preventing abuse and neglect, achieving permanency for children and maintaining accountability and excellence every day.
Their list of services includes foster care, adoption, prevention services, kinship care, independent living and more. They also work alongside organizations to help raise human trafficking youth awareness. Since opening last year, CNHC has made quite an impact in the community and in the lives of children in Hillsborough County.
The agency works with more than 70 community partners in the Tampa Bay region, including subject experts and allies in the business community. They are also contracted with The Florida Department of Children and Families as part of the state's Community-Based Care approach to child welfare.
One of Children's Network of Hillsborough County's main supporters is Tampa Mayor Jane Castor, who adopted her sons at ages 19 and 21 months old 24 years ago.
"Everyone who touches a child's life, that work I know can be very hard at times and the rewards sometimes are small, but please, please understand that YOU are making a positive impact in a child's life," Castor says. "You can be that one person that provides that care, that kind word, whatever service may be that will turn that child's life around."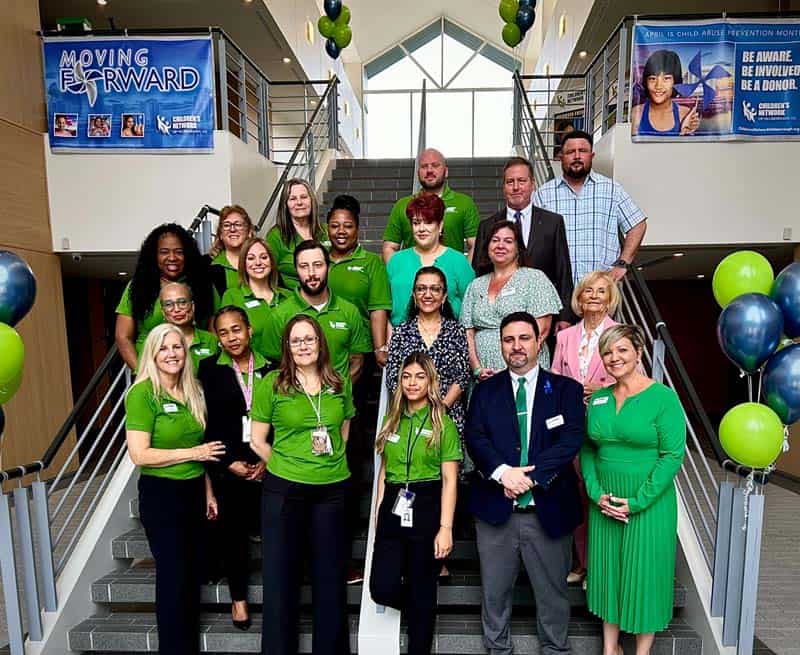 This past April, CNHC opened a brand-new location in Carrollwood to help create brighter tomorrows for children across Hillsborough County. Their Moving Forward ribbon-cutting event commemorated not just the change of venue, but also National Child Abuse Prevention Month and CNHC's role in changing child welfare for the better. The ceremony was attended by several state and local government leaders, CNHC board members and advisors and members of the community.
Hillsborough County Commissioner Gwen Myers spoke at the ribbon cutting for the new facility in April, stressing the importance of the work that CNHC does. "They (children) are our future leaders. Families train them and say, 'You can be special' when at times, our young people think they have no one."
Though there is a process to becoming a foster parent and pursuing adoption, CNHC provides the resources that families need to take that journey. They encourage anyone interested to visit their website or call their recruitment line at 844-933-KIDZ (5437). CNHC also posts stories from local families every week in the Foster Friday section of its website. Potential foster families can read stories from others who have taken part in fostering and read highlights from their journey.
"Looking at the foster care system, we need to make sure that system has the loving foster care parents that we need and provides those services," Castor says. "Any way that we can make sure that we get families together, regardless of the makeup of that family, it comes down to love and care and guidance."
For more information on CNHC and to learn more about the foster parent and adoption system, please visit childrensnetworkhillsborough.org or call the information line at 656-400-2600.
As of May 2023, Children's Network of Hillsborough County's impact has included:
343 fewer children removed from their homes
40% reduction in children sheltered
$5.8 million cost savings from Intensive Family Services
Over 198 adoptions
746 foster homes
3,217 total children served
---
*Presented by Children's Network of Hillsborough County | Originally published in June 2023 of Tampa Bay Parenting Magazine.