The NEWLY Transformed Coachman Park in Clearwater is Now Open!
The NEWLY transformed Coachman Park in Clearwater is now open! The project, called Imagine Clearwater, recently underwent an $84 million transformation and is designed to connect the waterfront and the Downtown Clearwater community with renovations that include a new park space, gateway plaza, pedestrian promenade, scenic overlook, playground, splash pad, and performing arts venue.
Daily recurring events will include health and fitness classes, food and beverage experiences, exhibitors, and children's games, as well as activities and park amenities, walking trails, and more.
Keep reading to learn more about this amazing new space along with important info to know before you go.
Awesome New Playground and Splash Pad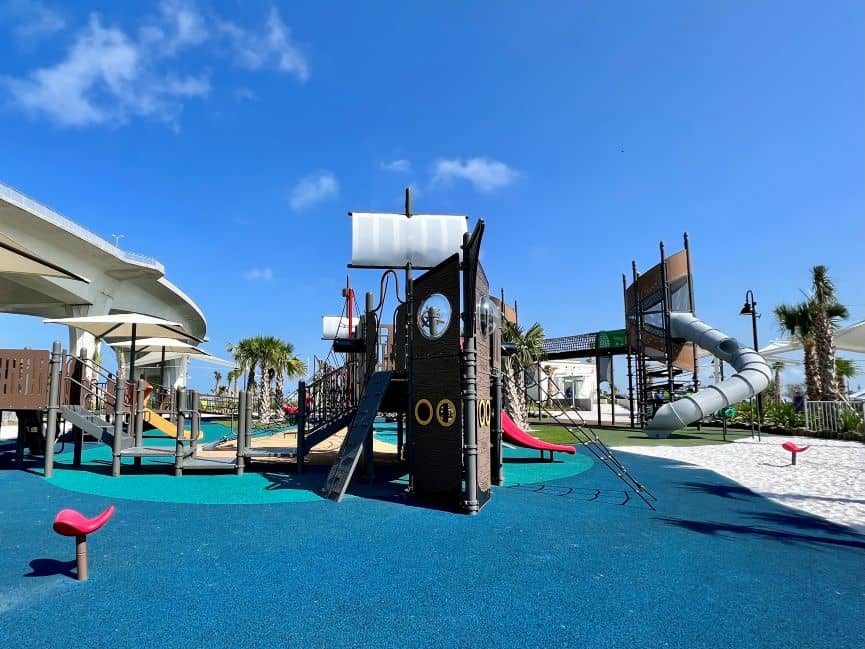 Buccaneers of all ages will love the new pirate-themed playground! The structure features an assortment of different-sized open and closed slides, climbing structures, and a wooden bridge. The playground is surrounded by sand, giving it a true pirate island-style feel. Parents can relax in the lounge chairs in the sand under the awnings while their little swashbucklers play.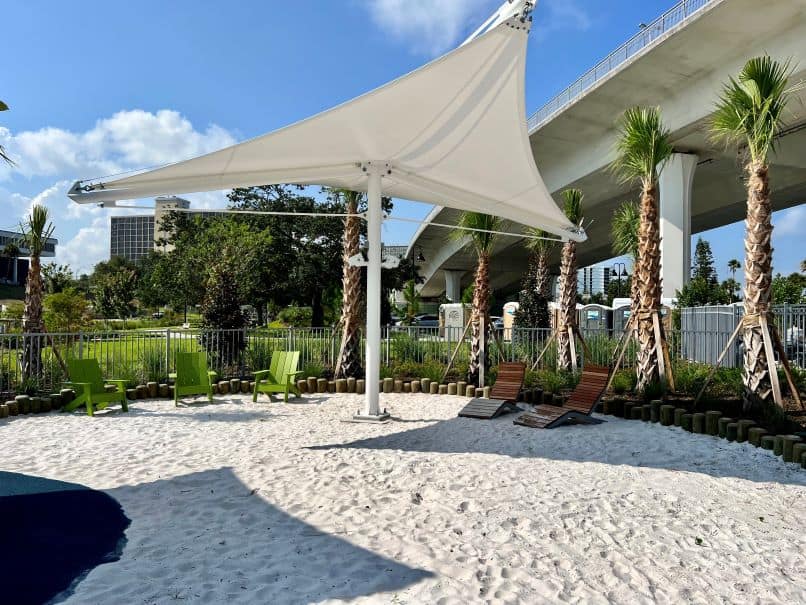 Just in front of the playground, kids can cool off by running through the large splash pad area or play a game of giant checkers or chess.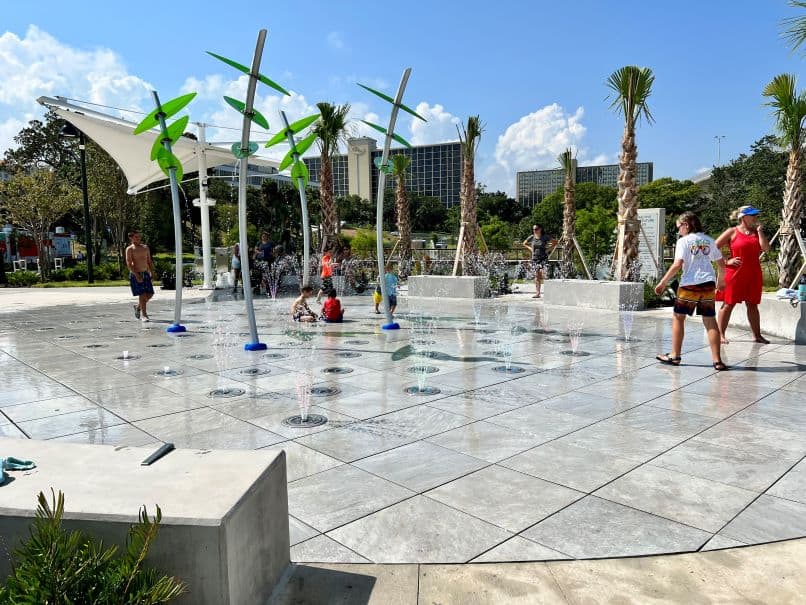 The Green and Coachman Gardens
The large open area features 19 acres of park space for guests to wander and enjoy. On select days, you can stroll through the outdoor vendor markets to shop for local handmade goods.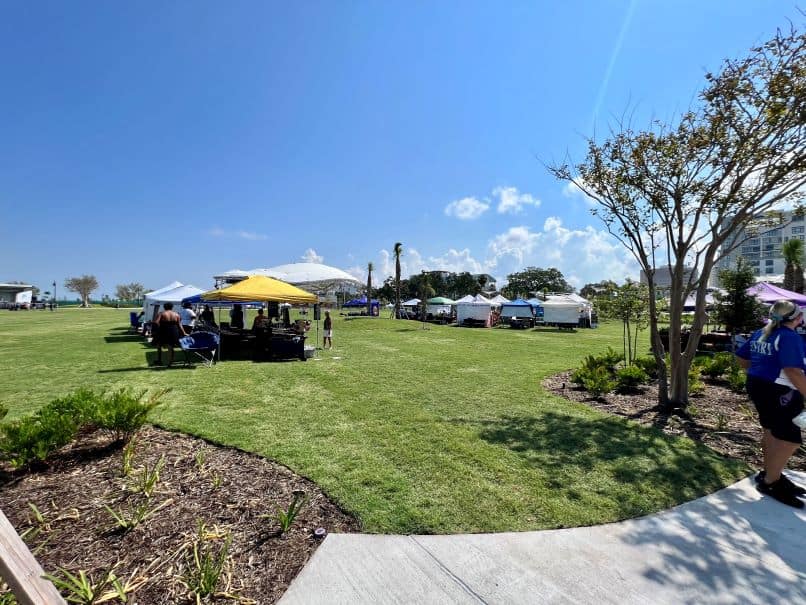 The Sound at Coachman Park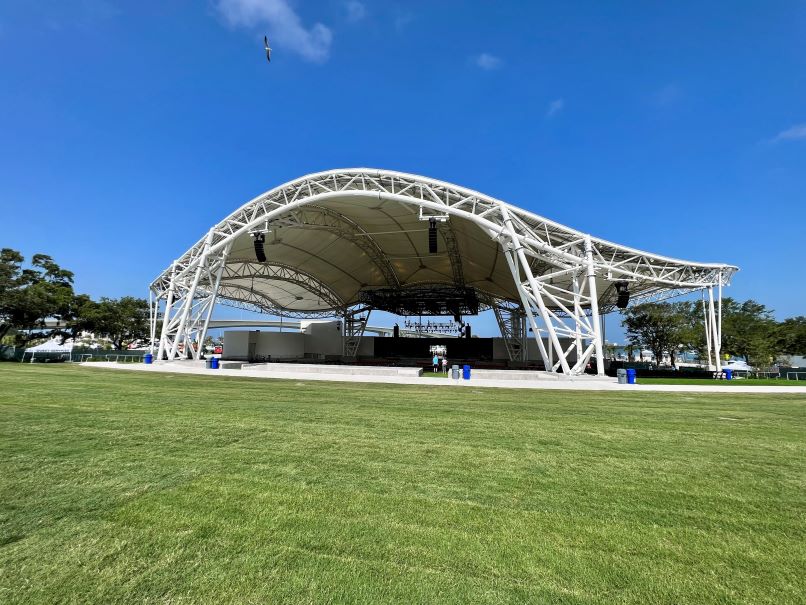 One of the biggest highlights of the park's redevelopment is the new 9,000-capacity covered outdoor performing arts venue called The Sound by Ruth Eckerd Hall. This massive amphitheater has both covered seating and open space on The Lawn. They've already tapped some big names to perform such as Gavin DeGraw, Colbie Callait, Ringo Starr and Goo Goo Dolls. Make sure to check out their site for a full schedule of events.
Although the venue is open-air, there is plenty of covered space and large fans to help beat the summer heat.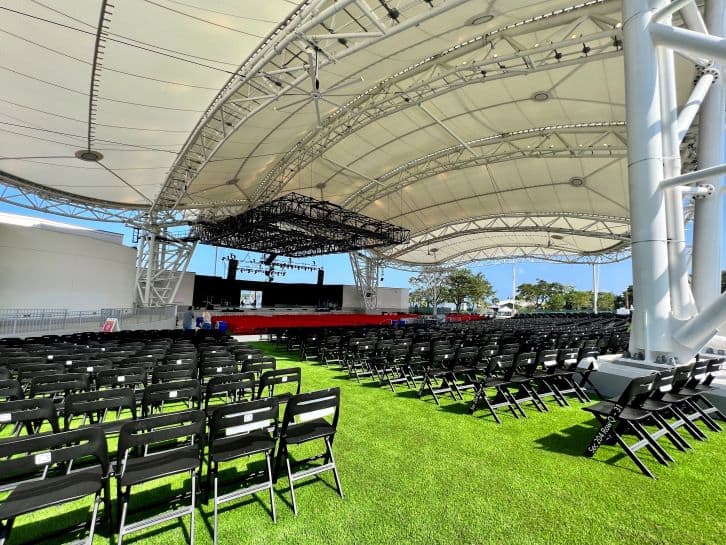 Gateway and Upper Plaza
A tree-lined gateway plaza and bluff walk connects the park to downtown Clearwater. The upper plaza area has a shaded pedestrian promenade overlooking the intracoastal waterway. Coming soon – it will also feature a public art wall.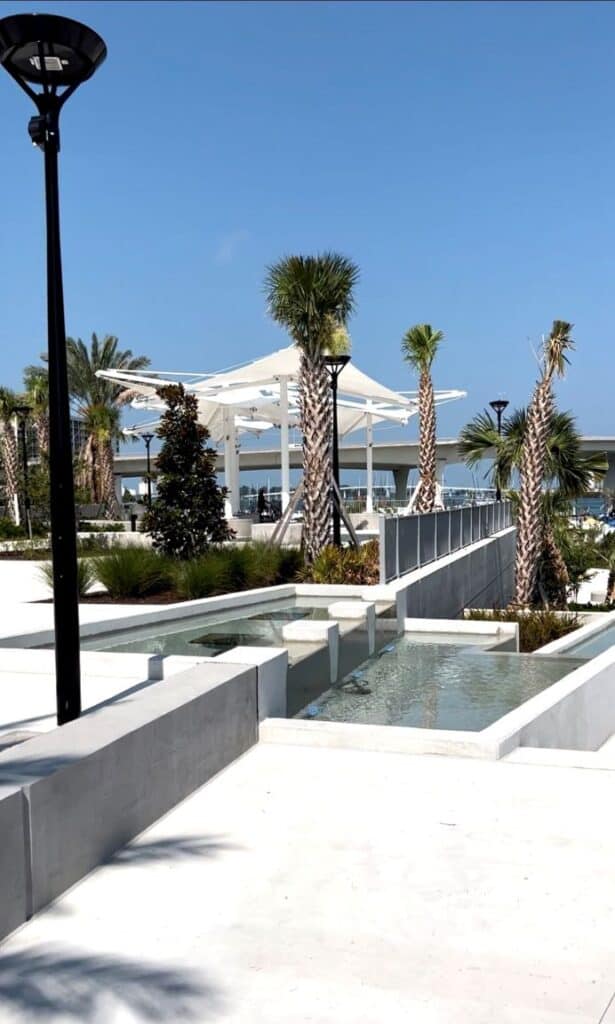 Know Before You Go
Location and Hours
Coachman Park is located along the waterfront of the beautiful Clearwater Harbor at:
300 Cleveland St.
Clearwater, FL 33757
 Hours: daily from 5:00am-11:59pm. Playground, splash pad, and restrooms are open from 9:00am-9:00pm.
Parking
Parking can be tricky – we highly recommend planning your parking ahead of time, especially during the grand opening events. There are several parking lots around Coachman Park and you can also get there via rideshare or the Clearwater Ferry. If you park in a lot or garage further away from the park, parking shuttles are available.
Visit their website to find out where you can pick up a parking shuttle, ferry, or find a lot.
Beat the Heat
It's summer which means it's HOT. Though you'll feel the ocean breeze from time to time, it's an open-air space and the newly planted trees are still growing, which means shade is limited for now. There are several areas that have shade structures to provide some relief from the heat, as well as the splash pad to cool off, but be sure to pack plenty of water and sunscreen.
Special Events
Coachman will have regular and special events going on year-round. Be sure to follow them on Facebook for event info and updates.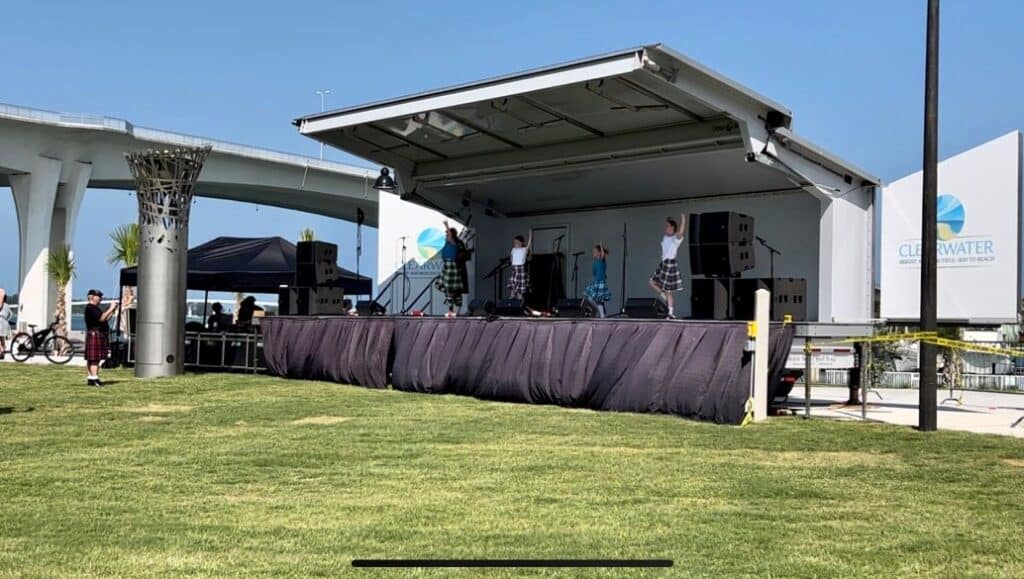 All images provided by Brie Gorecki.