Curtain Time: A dialogue with the Patel Conservatory
Great American playwright Arthur Miller regarded theater "as a serious business…that makes…man more human, which is to say, less alone." Theater is cathartic and communal. However, as COVID headlined, stage lights went dark.
Fortunately, witnessing life on stage—with others—is back. Dressing rooms bright with anticipation. Backstage aglow with talent. Entire theaters alive with actors, dancers, musicians, technicians, producers, choreographers and audiences—all so gloriously human.
Matthew Belopavlovich, Theater Department Artistic Director for the Straz Center's Patel Conservatory, spoke with me about why the theater is good for kids and families.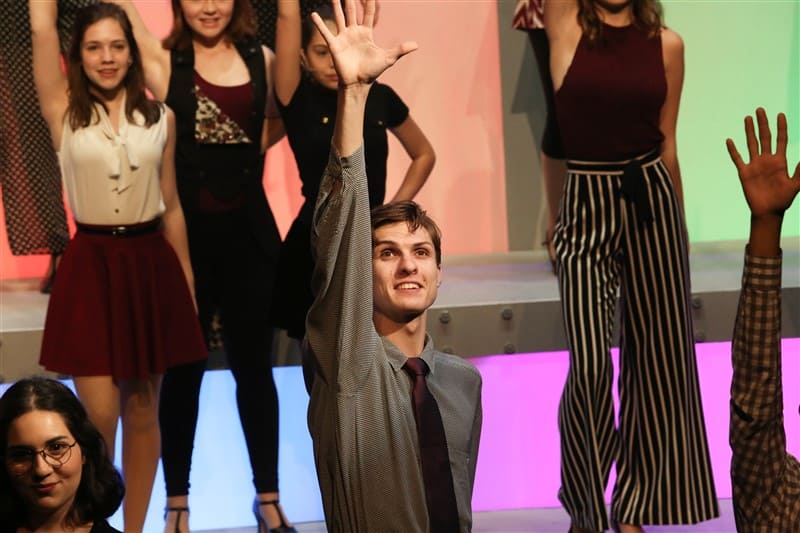 Why is it important for kids to experience theater as audience members?
MB: Adults are theatergoers to reset and enjoy themselves. Kids need the same. Beyond that, it offers kids low risk opportunities for problem solving. On stage, kids see relatable people moving through conflict resolution processes. Ideas for handling in-real-life encounters emerge.
Also, when kids see kids on stage it encourages them to pursue an artform. It's different than seeing strictly adults on Broadway. Seeing peers perform is especially powerful when kids have difficulty fitting in.
How does the theater support kids' confidence?
MB: The hard work and time put into learning and improving at theater build confidence. Theater makes for better employees—regardless of job; it makes for more personable, articulate, productive and creative people. During present pivoting and gear shifting times—and beyond—these are invaluable.  
Patel offers noncompetitive opportunities, like musical theater. For audition-based programs, we offer classes on handling rejection. Rejection is inevitable, and we teach kids how to funnel feelings into auditions. We help kids notice how rejection is an opportunity for continued training. When kids learn specific areas for improvement, they can better target rehearsals; deliberate practice supports confidence. Believe in children aiming for Broadway.
How does the theater teach teamwork?
MB: In the arts, we creatively put life on stage: showing audiences the power of human strength and dance, showcasing life's beauty. It takes ingenuity and teamwork. There's social interaction among cast, crew and audience. Whether it's acting, dancing or music, the exchange between artist and audience creates team. I've seen the sense of team forged by the arts help homeschooled, international and shy students. Success, on, behind and off the stage, is possible when we feel comfortable sharing our feelings with others.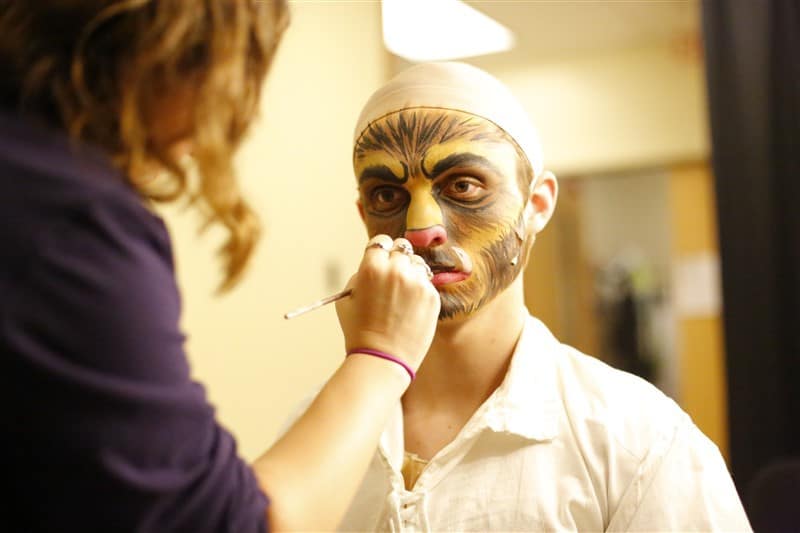 Why is it important for families to experience the theater together?
MB: Adults forget how to play. Theater, play through observation, reteaches everyone to play. Theater invigorates imagination and, if willing to put devices down, that carries into the home. With simple cardboard boxes, families can create a whole new world—diving deep into fantasy and adventure.
Theater for Young Audiences (TYA) appeals to families through its sensory elements and interactive components.
How can parents support theater skills at home?
MB: Make time for it, for play. Turn on the music and just dance. Make up stories about found objects, with each family member adding on. Turn household items into props. Whatever imaginary world your child creates, travel there. Theater, like life, is about improvisation.
Like life, theater also requires discipline. If kids start formal training, regularly check in with them. Encourage kids to remain organized; practice lines with kids. The Straz Center YouTube page is another way for families to enjoy theater at home.
Theater creates collective excitement. We can again, together, celebrate glorious humanity on stage. Curtain call.
Patel Conservatory Performances in December 2021:
The Little Matchgirl: Dec. 2-5
Holiday Music Concert: Dec. 14
The Nutcracker: Dec. 17-19
Visit Strazcenter.org for COVID-19 safety guidelines. Register to try a class at the beginning of each semester.
---
*Originally published in the December 2021 issue of Tampa Bay Parenting Magazine.