Tampa Bay Lightning's Dan Girardi Talks About Life After Pro Hockey
It's a new season for Dan Girardi and his family. The former Tampa Bay Lightning player retired from the NHL in September. He recently met with us to share what life is like after pro hockey.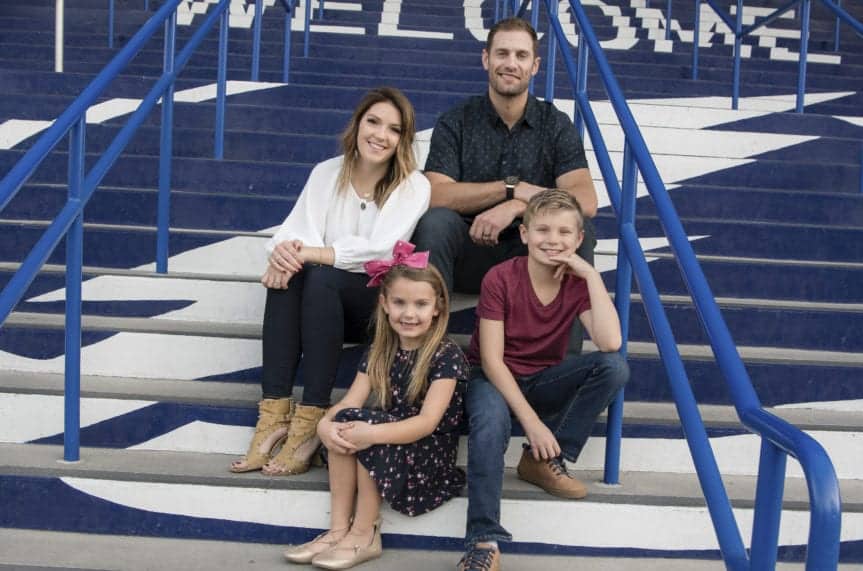 Q: Dan, at what point did you realize you wanted to be a professional hockey player when you grew up? Once you made the decision, what do you think helped make you successful?
Dan Girardi: Ever since I was 5 years old playing outside on the frozen pond with my dad and my friends. I know it's crazy to think at 5 that I wanted to play in the NHL but that was all my friends and I thought about. I think growing up in a hard-working, close knit community like Welland, Ontario, made me who I am today. My parents Mark and Carol were also behind me 100% no matter if I had a bad or good game.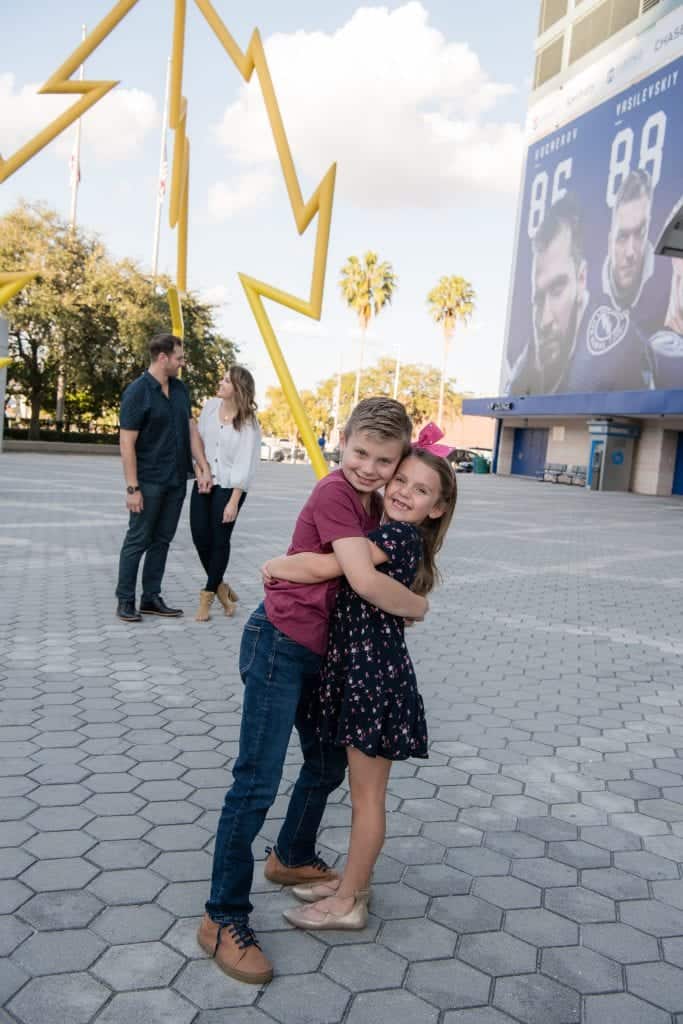 Q: The game of hockey requires a lot of teamwork. How do you think this translates into your life as a dad and husband?
Dan Girardi: The game of hockey has taught me so much over my career. Being a great teammate and a leader was always my number one goal. You have to work as a team if you want success. I have the same mindset at home with my family. Now that I am around all the time, we all have to work together to help each other out. I have to be a leader and a great role model for my kids.
Q: What lessons did you learn on the ice that you try to instill in your own children?
Dan Girardi: I learned to always show respect, whether it be to the coaches, referees, opposing team, teammates or any of the employees that work in the arenas. Also, I learned to be disciplined and to have self-control whether it be controlling my emotions on the ice during game or something going on away from the rink. The final thing is that hard work pays off no what you do in life. You can work hard but still have fun at the same time. I loved having fun at the rink.
Q: You recently made the decision to retire which has given you a flexibility you haven't had before with your family. Let's talk about that!
Dan Girardi: Retirement has been amazing. You don't realize how much stuff you miss out on when you play. I have to been able to go to all my kids' events and performances at school. I am also a full-time assistant coach with my son's team. It is amazing to be out on the ice with him and his teammates. I love teaching the kids and helping them become good players and great teammates.
Q: Tampa Bay is most definitely a hockey community which may seem a little strange to some who are not from Florida! Why do you think hockey is so special to this community?
Dan Girardi: Tampa Bay is a hockey community! When I tell people how great the minor hockey programs are here and how hockey is such a big part of the city, people back home think I'm crazy. Obviously the 2004 Stanley Cup helps, but I think Jeff Vinik has done a great job getting the Lightning out in the community. From the Community Heroes to the standing salute at the games, it's just amazing the work he does. When I came here from New York I could believe what a city Tampa was and how much they embrace the Lightning and hockey in general.
Q: What's your advice to kids out there who are dreaming big like you did? What would you tell them to encourage them to make their dreams come true?
Dan Girardi: Never give up. I never got drafted, started out in the ECHL (formerly the East Coast Hockey League) and never was the most skilled or the fastest skater. You have to just keep going. What you do as a 9-year-old today is not going to make or break your career. You can still work on your skills on and off the ice, but you have to make it fun. Don't wear yourself out by playing hockey 7 days a week for the whole year. You need to take breaks and play some different sports. You want to keep it exciting every time you come to the rink.
Q: What are some of your favorite things to do as a family in Tampa Bay?
Dan Girardi: We love driving our golf cart around Davis Island, grabbing a cappuccino at the DI coffee or some ice cream at Farrell's. The obvious spots are Busch gardens and the Zoo. Our kids love going to CineBistro to see movies. So far, "Frozen 2" has been the best. Also, being able to take the kids to Amalie Arena to watch Lightning games—as a fan—is a lot of fun.
Girardi and his family appeared on the February 2020 cover of Tampa Bay Parenting Magazine.