Electric Enzo! Meet the Tampa Bay Teen Lighting up NBC's American Ninja Warrior
The month of August is starting off with a high-stakes challenge for 16-year-old Palm Harbor resident Enzo DeFerrari Wilson.
After being chosen among thousands to compete in Season 14 of NBC's "American Ninja Warrior" and beating out hundreds of competitors in the first round, he's taking on the semi-finals and hoping to earn a spot in the finals in Las Vegas.
Fittingly known "Electric Enzo", he is a force of nature—not just a strong athlete who can deliver a dynamic performance on an impossibly-challenging obstacle course and then comfortably speak on camera on national television, but also a passionate ocean conservationist and founder of O.N.E. (Ocean Needs Everyone), a growing YouTube star, a straight-A student and a humble and polite teenager, to boot!
We spoke with Enzo and his parents, Christine DeFerrari and Mark Wilson, who are also his biggest cheerleaders.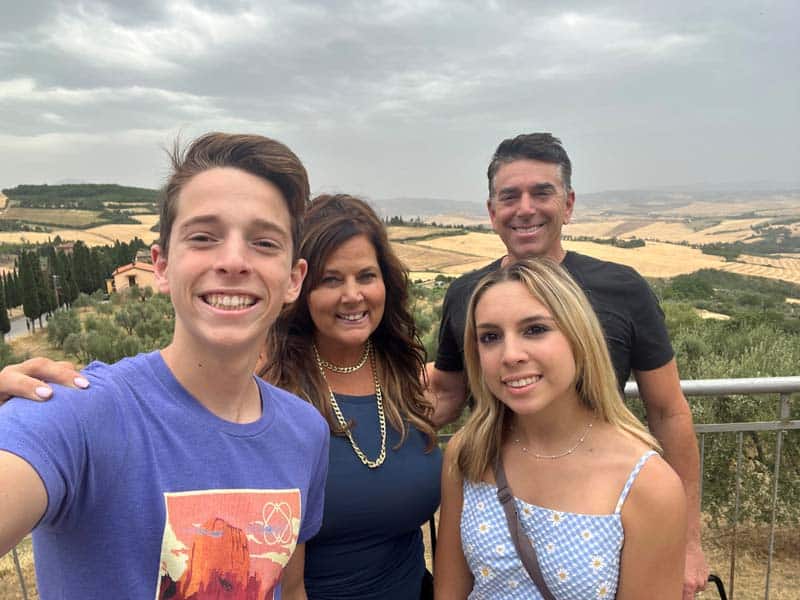 Maggie: How did this whole ninja journey begin?
Enzo DeFerrari Wilson: When I was five years old, my grandma showed me American Ninja Warrior [ANW] and basically from then on, I was hooked.
Mark Wilson: Enzo loved the show and we were looking to do this… so we made a phone call and found a gym that was in a backyard, and that gym became Jungle Gym in Pinellas Park where we started to train heavily. That was really the beginning of the journey.
Christine DeFerrari: Enzo has always been really athletic, a great athlete. He was a star soccer player, football player. He played basketball, did karate… so when Mark's mom found the TV show, she said, 'this is right up Enzo's alley' so that really was the inspiration.
There are different leagues around that have competitions and Enzo wound up qualifying.
Enzo DeFerrari Wilson: It was a regional qualifier at a local gym and there were like 20 people there and the top five qualified and I got fifth place by one second, so I was on the very brink.
I think it was kind of like the world telling me, 'you should stay in this sport.' I moved on to the finals and basically got utterly destroyed.
I had no training whatsoever. But it was kind of like a wake-up call for me, like 'if you want to do this sport, you really gotta start training.' That's when we started going to that gym like twice a week.

Maggie: Besides training at Jungle Gym, you transformed your back yard into a ninja obstacle course. When did that happen?
Enzo DeFerrari Wilson: The backyard course was created almost three years ago now in July of 2019. We had the course up, but we would never really change too much, but then when we got the call for ANW, we realized, 'OK, we're really gonna have to start changing this up, come up with new obstacles.'
On the show, you're always getting faced with new challenges that you'd never think of, so we always try to think of the craziest thing in our back yard.
Maggie: Christine, when you're watching your son on the show, what's going through your head? 
Christine DeFerrari: It's a lot of breathing techniques and trying to remain calm. I just think it's absolutely extraordinary that he can stand on that starting platform and not only perform as an athlete, but be a performer on a show and be able to handle the questions as a professional.
I'm in awe of him because at 15 years old or 14 when he started on ANW, to be able to manage all of that and be an honor student and also be a great human… that's really what blows me away.
It's that balance that he's able to do that a lot of adults struggle with.

Maggie: Enzo, how do you do it all?
It's a lot of planning. Every night before I go to bed, I make a list of exactly what I need to get done for the next day.
Obviously it doesn't go exactly as planned because stuff will come up that you need to do, but as long as I can get most of it done each day, then I'll go into the next day having gotten all that done and ready to get more done.
Maggie: Mark, what is your hope for Enzo from here?
My hope is that he has fun in his life, that he enjoys his life and that he continues to give back.
And be an inspiration….an inspiration for young children, to show them that failure is ok. Failure is really just a stepping stone to the next move, and you can't be afraid to fail.
I really am impressed that at this young age, he can be this type of inspiration and just looking ahead, I would bet on the fact that he will continue to be that way because I just think that's who he is as a human being.
Maggie: Enzo, what's your advice to the youth of Tampa Bay who are looking at you as a role model?
Enzo DeFerrari Wilson: Get involved in whatever you're interested in because if you're interested in something and you don't get involved in it, you're just gonna regret it later on in life that you didn't get started young.
So go out and do it because once you do, you're going to be a lot happier.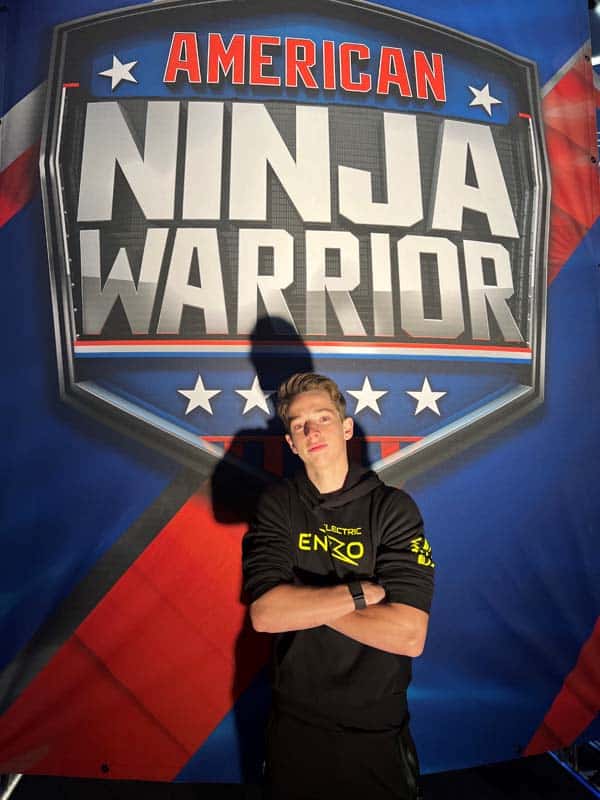 Photo Credit: NBC/ANW and The Wilson Family | Originally published in August 2022 of Tampa Bay Parenting Magazine.
---
More Awesome Kids to KNOW in Tampa Bay: