Erasing the Need: Where to Donate School Supplies to Help Local Kids
Did you know many students don't have some of the most basic supplies they need to succeed in the classroom?
School is almost back in session and that means shopping for back-to-school supplies, but for 150,000+ students from lower-income Hillsborough County households struggling financially this year, a trip to the store can be stressful.
So, the Tampa Metropolitan Area YMCAs & Hillsborough Education Foundation (HEF) are holding a back-to-school drive. Starting Wednesday, July 28 through Friday, August 6, all community members are invited to donate new school supplies at these participating YMCAs:
BOB GILBERTSON CENTRAL CITY FAMILY YMCA • 110 E. Palm Ave. • Tampa, FL 33602
BOB SIERRA NORTH TAMPA YMCA • 4029 Northdale Rd. • Tampa, FL 33624
CAMPO FAMILY YMCA • 3414 Culbreath Rd. • Valrico, FL 33596
DOWNTOWN YMCA • 104 S. Franklin St., Tampa, FL 33602
NEW TAMPA FAMILY YMCA • 16221 Compton Dr. • Tampa, FL 33647
NORTH BRANDON FAMILY YMCA • 3097 S. Kingsway Rd. • Seffner, FL 33584
NORTHWEST HILLSBOROUGH FAMILY YMCA • 8950 W. Waters Ave. • Tampa, FL 33615
PLANT CITY FAMILY YMCA • 1507 YMCA Place • Plant City, FL 33563
SOUTH TAMPA FAMILY YMCA • 4411 S. Himes Ave. • Tampa, FL 33611
SPURLINO FAMILY YMCA • 9650 Old Big Bend Rd. • Gibsonton, FL 33534
YMCA CAMP CRISTINA • 9840 Balm Riverview Road. • Riverview, FL 33569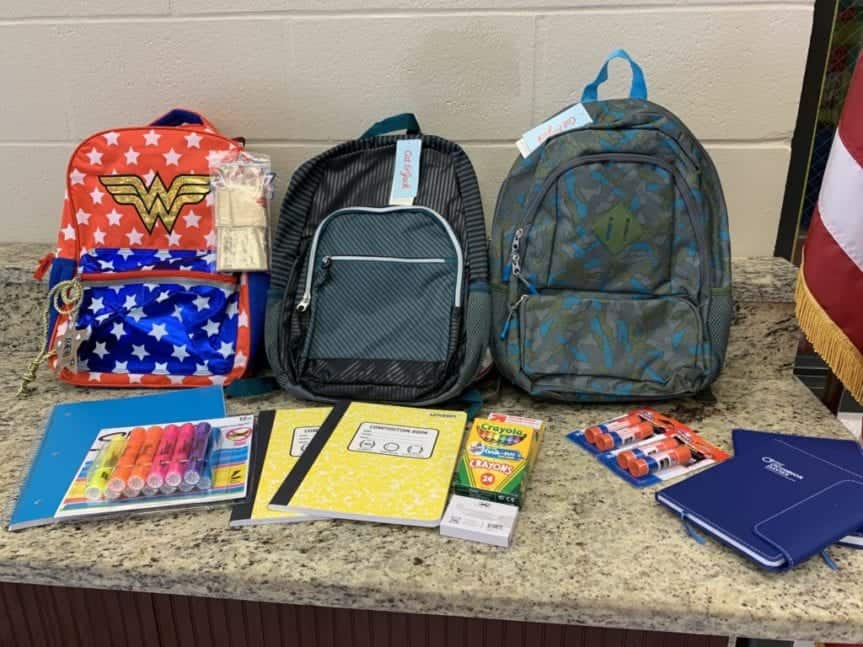 "The school supply list can be overwhelming for many parents, so the Y is proud to partner with Hillsborough Education Foundation to provide more children the opportunity to start school with the resources to be successful," says Tampa Y Vice President of Community Partnerships Candace Culver.
Donation bins will be set up in the lobbies of all participating Tampa YMCAs to collect these most-needed school supplies:
Backpacks
Calculators
Children's Books (K-12)
Compasses/Protractors
Composition Books
Copy Paper
Crayons (24 Count)
Dividers
Dry Erase Markers
Glue Sticks
Headphones
Highlighters
Index Cards
Large Pink Erasers
Pencils
Pens
Pocket Folders
Scissors
Rulers
Washable Markers
This is the second annual back-to-school drive collecting donations for community schools. Working together last year, the Y and HEF collected $5,000 worth of donated school supplies- enough to fill more than 250 backpacks for local students.
"We are grateful for the support from the YMCA community to help put essential school supplies into the hands of students who need them most," says Hillsborough Education Foundation CEO Kim Jowell.
---
Presented by the YMCA