Fairy Tales, Family and Tampa Flair: Getting to know Tampa restaurant icon, Richard Gonzmart
It's likely that you've shared fairy tales with your children—stories, like life, marked by unlikely events and happy endings. As parents authoring our own lives, we have plentiful chapters for modeling that happy endings (a relative term) rooted in faith, family and honest work aren't moving targets. Richard Gonzmart, fourth generation caretaker of the 1905 Family Of Restaurants and one of Tampa's most influential leaders and philanthropists, personifies a fantastical tale. Living his happily-ever, Gonzmart offers insight into thriving as a positively powerful protagonist.
Growing up in Tampa, Gonzmart frequented Fairyland—a free attraction at Lowry Park Zoo featuring life-sized, fiberglass figurines from fairy tale Cinderella and Humpty Dumpty. Opened in 1958, Fairyland enjoyed years of visitors. By 1999, all figures were removed. They sat, deteriorating outdoors until 2017, when Gonzmart purchased them at auction: 11 story vignettes for a total of nearly $29,000. Now, Jason Hulfish, the restoration artist Gonzmart selected, is bringing the works of art back to life so that all can enjoy them, happily ever after.
TBPM: What's a fond childhood memory of visiting Fairyland?
Richard Gonzmart: My parents and grandparents often took me. I remember going from story to story. Because my family spent so much time at the restaurant, those free moments became very special to me.
TBPM: Did you take your children to Fairyland?
Richard Gonzmart: My wife Melanie would take them because I worked morning, noon and night those days. Fairyland was near our house, and we hoped those trips would stimulate their imagination.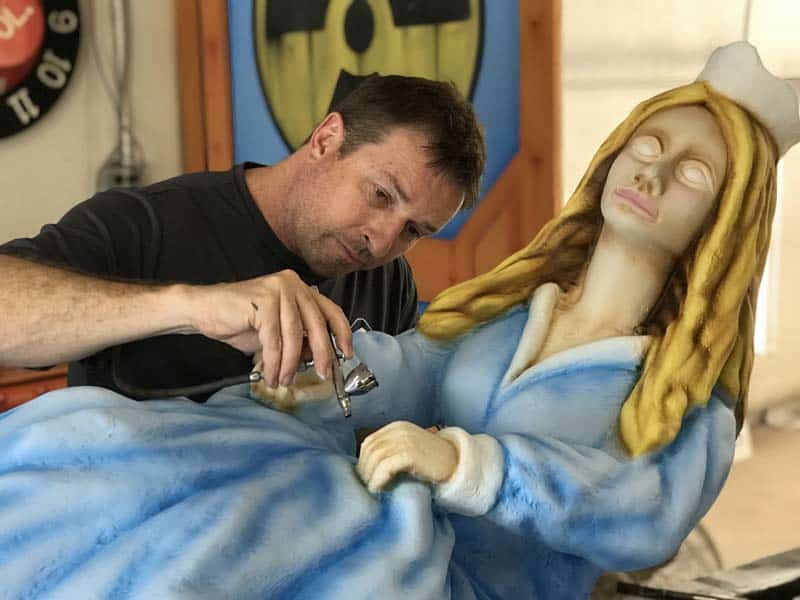 TBPM: How involved were you in the restoration process?
Richard Gonzmart: The restoration process is ongoing, and we have gradually added figures at our Ulele restaurant. Jason Hulfish and I visited some, but he's a knowledgeable artist. Most difficult were the figures that were missing faces. Jason relied on Fairyland fans' Facebook photos to learn the figures' original appearance. Each time I see the figures, it's as if my grandparents are alive again.
TBPM: What does Fairyland represent to you?
Richard Gonzmart: Fairyland was a magical place.. I believe dreams can come true. Look at my life! Fairyland is about the power of imagination and the importance of history.
TBPM: Top three things you want Tampa to know about the Fairyland figures.
Richard Gonzmart: 1. They're part of Tampa's history. Tampa's growth is exciting. Still, we must preserve our connection to the past. 2. The figures are my gift to the community. That's why they're outside Ulele; dining is not required to visit them. 3. I'm hopeful parents will take visits as opportunities for sharing the stories with their children—even if those sometimes-gruesome tales must be edited for modern sensibilities. (We also provide free fish food that children can toss into Ulele Spring next to the restaurant.)
TBPM: Are you a big reader?
Richard Gonzmart: Because I'm dyslexic and have ADHD, I don't read long pieces. I'm too impatient. I read Bible verses daily and like short stories. I enjoy reading daily about the hospitality industry and family businesses—learning from others and avoiding mistakes. When I read something that interests me, I start my own research through travel, calls and online searches.
TBPM: Daily, what helps you work through dyslexia and ADHD?
Richard Gonzmart: I don't consider them disabilities; they make me think differently. I have high energy most of the day—until I've drained the tank. I'm convinced my dyslexia helps my number comprehension. Errors on a 20-page spreadsheet instantly leap out at me.
TBPM: What does your morning routine look like?
Richard Gonzmart: When I was a student at Jesuit, a priest, Father Rodgers, told me that early morning is the most productive time of day. I go to sleep early and I'm awake at 3 or 4 a.m. I use that time to pray, think and connect with overseas suppliers. I walk with my German shepherds and head into the office before anyone's there.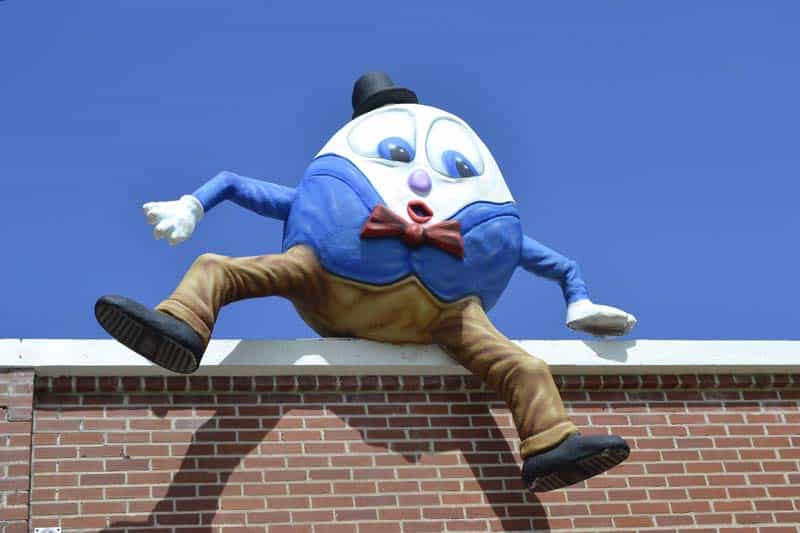 TBPM: What are you most excited about with your family restaurant group?
Richard Gonzmart: We're virtually debt free, own our buildings where possible and have expanded our take-out business—even as guests have returned, in historic numbers, to dine in the restaurants post-COVID.
TBPM: What's the most exciting thing happening in Tampa Bay?
Richard Gonzmart: The growth in Ybor City. Darryl Shaw's Gas Worx plans will turn Ybor City back into a neighborhood—the way it started, with cigar workers walking to work and stopping at the Columbia for café con leche and bread. Also, how Gas Worx and the massive Water Street development around Amalie Arena will connect Ybor City with downtown. It's an amazing time to be in Tampa.
I'm also excited about helping revitalize Ybor City with an Italian market on 7th Avenue, bringing Naviera Coffee to roast our coffee and La Segunda Central bakery so visitors can watch the 36-inch loaves being rolled by hand and buy hot bread to take home.
TBPM: What's been your greatest barrier? How did you work through it?
Richard Gonzmart: When my father died, the restaurants were struggling. We owed money to the government, vendors and landlords. I was warned I could face jail time. I visited each person we owed and guaranteed full payment if they gave me time to right the ship. They believed in me and our business. We not only survived, we thrived.
TBPM: Favorite menu item at the Columbia?
Richard Gonzmart: Everything! I create the menu!
TBPM: You plan on retiring at age 72. Why?
Richard Gonzmart: My father died at 72, so it's a marker for me. Miguel Torres, a Spanish winemaker I greatly respect, told me children in family businesses get restless and want to start making decisions. We either give them room to fly or lose them from the business. I'm doing everything I can to prepare my daughter, Andrea, and my nephew, Casey, for when I step away from daily operations. They're fifth generation, which is astonishing. Fewer than 4 percent of U.S. family businesses make it to the fourth generation without closing or selling.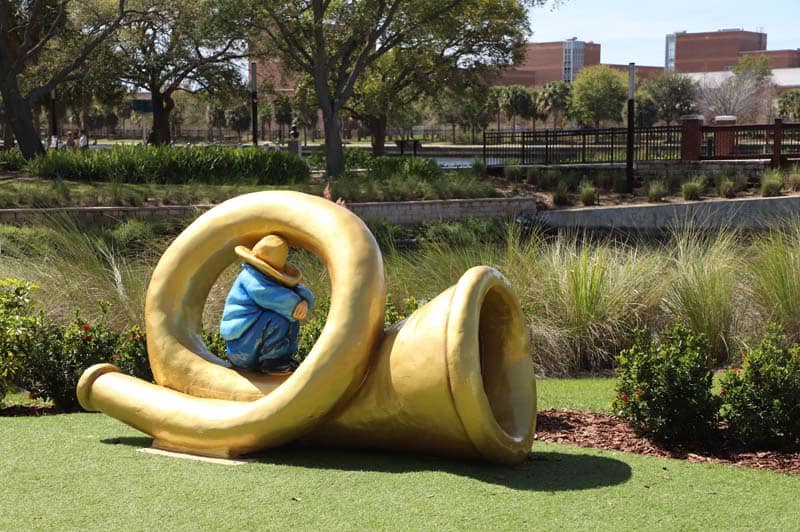 TBPM: How can entrepreneurs enjoy longstanding success?
Richard Gonzmart: Pay attention, keep moving, listen, learn. Work harder than anyone else in the company. Don't count the work hours in a week.
TBPM: What will you never compromise?
Richard Gonzmart: My integrity. My handshake is worth more than a contract.
TBPM: Thoughts on mentorship.
Richard Gonzmart: I learn something every day—from other industry professionals, business leaders and our staffers. I make myself available to mentor staff members and young community leaders. I'm hopeful we can help with a culinary institute instructing young people in hospitality, Florida's largest employer industry, and life skills.
TBPM: Are you more of a hunter or a gatherer?
Richard Gonzmart: Hunters move quickly and decisively, which I certainly do. But I also spend time researching, digging for information and asking questions—like gatherers. Professionally, I'm both. Personally, I'm a gatherer—a collector of autographed guitars, art and wine.
---
Photo credit: The 1905 Family of Restaurants. | Originally published in March 2023 of Tampa Bay Parenting Magazine.