Families Experience Wonder at the Zubrick Magic Theatre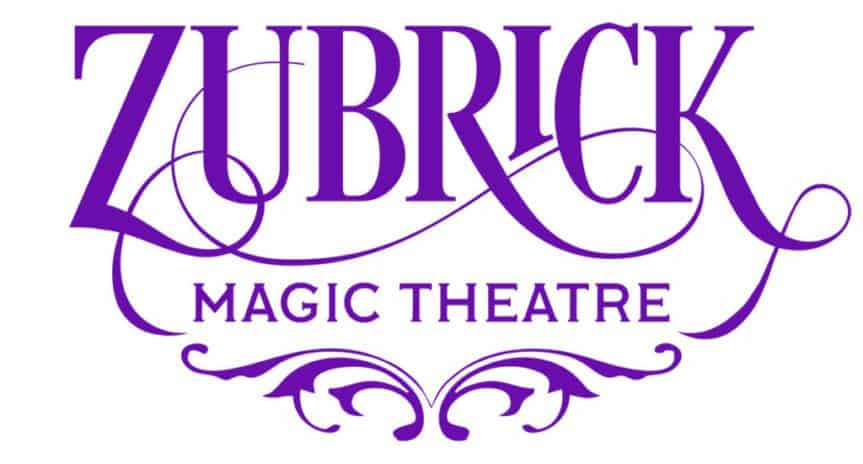 Do you remember the feeling of awe and excitement you felt as a child watching a magic trick for the first time? Add to that spectacular lighting, an exhilarating blend of sleight-of-hand, family-friendly comedy and breathtaking grand-scale illusions and you have an unforgettable evening of entertainment that can only be experienced at Zubrick Magic Theatre. Award-winning illusionists Chris and Ryan Zubrick stretch smiles and drop jaws for audiences of all ages in their spectacular theatre located at 1211 1st Ave. North in St. Petersburg. Together, they perform a 70-minute show every Thursday, Friday, and Saturday night. St. Pete's one and only magic theatre is a perfect family outing, promising a kaleidoscope of sights, sounds and sensations that will leave everyone walking away scratching their heads in disbelief saying, "How did they DO that?"
A Few Tips… and Tricks When Visiting the Zubrick Magic Theatre
The 70-minute performance starts promptly at 7 p.m. There is no intermission, and no one will be admitted once the doors close, so be sure to arrive in time.
The theatre opens at 6 p.m. giving you time to purchase popcorn, candy, and beverages. No outside food or drink is permitted, and beer and wine are available for patrons aged 21and older with ID.
Free parking is available directly behind the theatre, as well as street parking along 1st Ave. N. or Arlington Ave.
For the best seats available, book in advance by going to the website: www.zubrickmagic.com The Zubrick Magic Theatre is ADA accessible.
Tickets are $40/person plus taxes and fees; children ages 3 and under are free if sitting on an adult's lap; $117 plus taxes and fees for a VIP package that includes premium front-row seating for two adults, two beverages, one popcorn and one VIP gift.
If you have an aspiring magician in your family, remember to pick up a souvenir Zubrick Magic Set on your way out following the performance.
Fun Facts about the Zubrick Magic Theatre
Illusionists Chris and Ryan Zubrick relocated to St. Petersburg following a 13-year run performing at the SandCastle Dinner Theatre on the islands of Saipan and Guam, respectively.
Chris and Ryan each entered into magic independently. Chris first discovered the art of illusion after finding a magic trick in the bottom of his cereal box. Ryan received a magic set for his birthday. Years later, an unexpected double-booking would bring the two illusionists together.
The intimate Zubrick Magic Theatre comfortably seats 90 people and has only four exclusive VIP Packages that are in high demand!
Discounts are available for groups of 20 or more and exclusive matinée and evening performances can be arranged.
---
For more information or to book tickets, visit www.zubrickmagic.com
---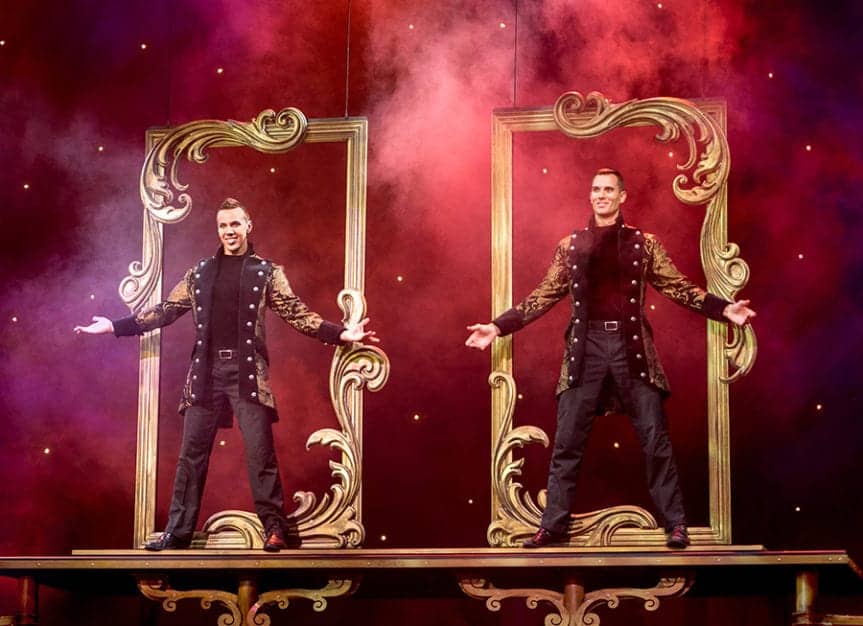 Presented by Zubrick Magic Theatre