Fantasmic is BACK – Here's What Parents Need to Know About This Nighttime Show
Get ready to clap and cheer at Disney's Hollywood Studios – Fantasmic is back! The incredible nighttime spectacular at Disney World has entertained families for decades and has returned refreshed and reenergized.
Whether Fantasmic is a beloved nighttime show you can't wait to share with your kids, or you're new to the experience, there is plenty to be excited about. Our guide to Fantasmic 2022 reviews what parents need to know including showtimes, dining packages, and ways to avoid long lines now that Fastpass is gone.
Get to know "Fantasmic!"
The elaborate 29-minute nighttime spectacular takes place nightly – a kaleidoscope of entertainment featuring thrilling stunts, dazzling special effects and a rousing score based on classic Disney animated films.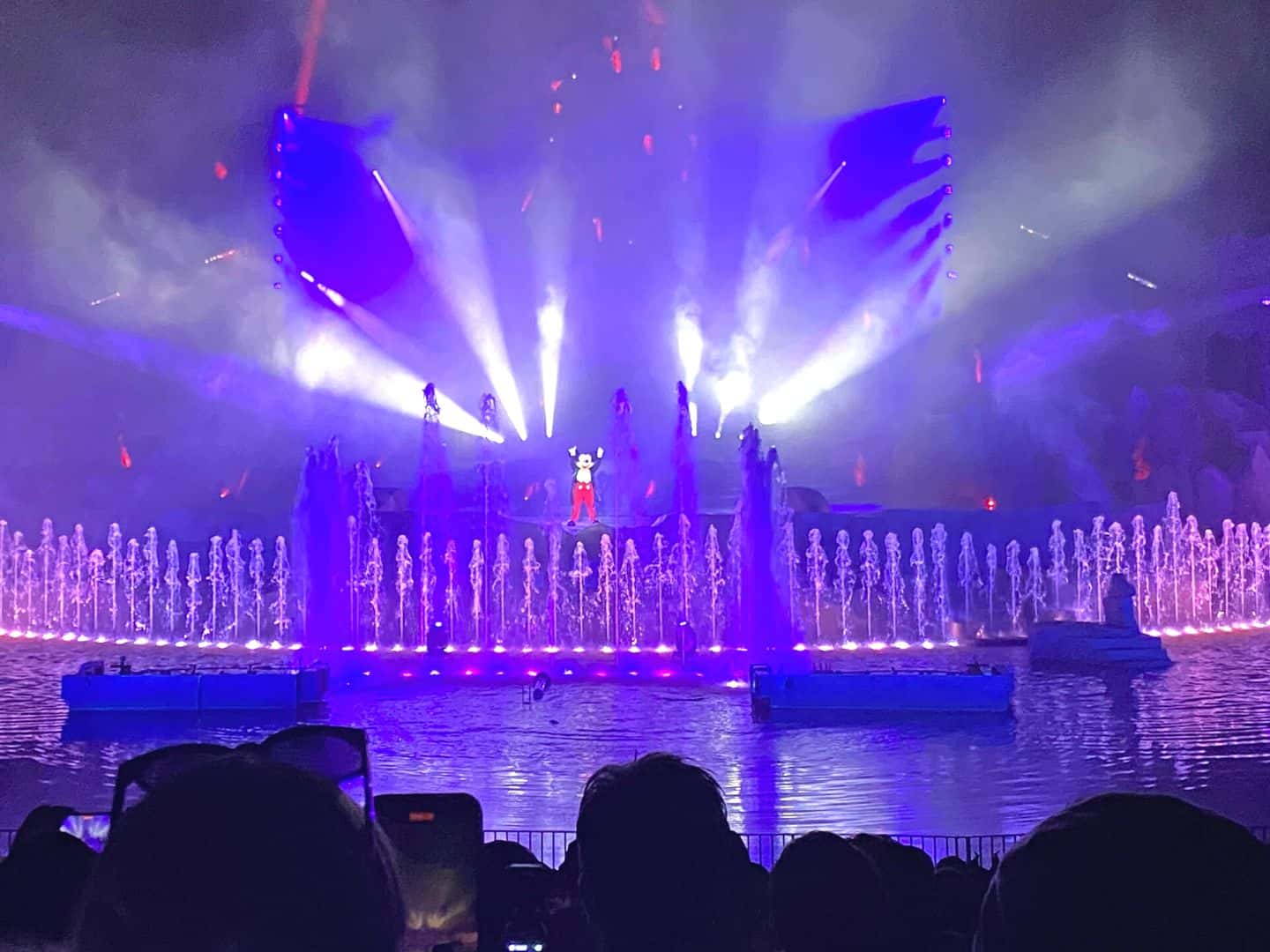 Fantasmic! showtimes
Fantasmic! performs nightly, with a few exceptions. Usually, there is one performance, at 9pm each night.
"Fantasmic! is a show that will take you on a journey to see so many characters, so many villains and heroes," says Melanie Gagne, entertainment proprietor for Disney's Hollywood Studios. "It's one of our biggest shows, and many guests will plan their day or their entire vacation around Fantasmic!
What's New in Fantasmic!
The return of Fantasmic! will include the debut of an all-new sequence featuring moments from Disney stories such as "Moana," "Mulan," "Aladdin," "Pocahontas," and "Frozen 2."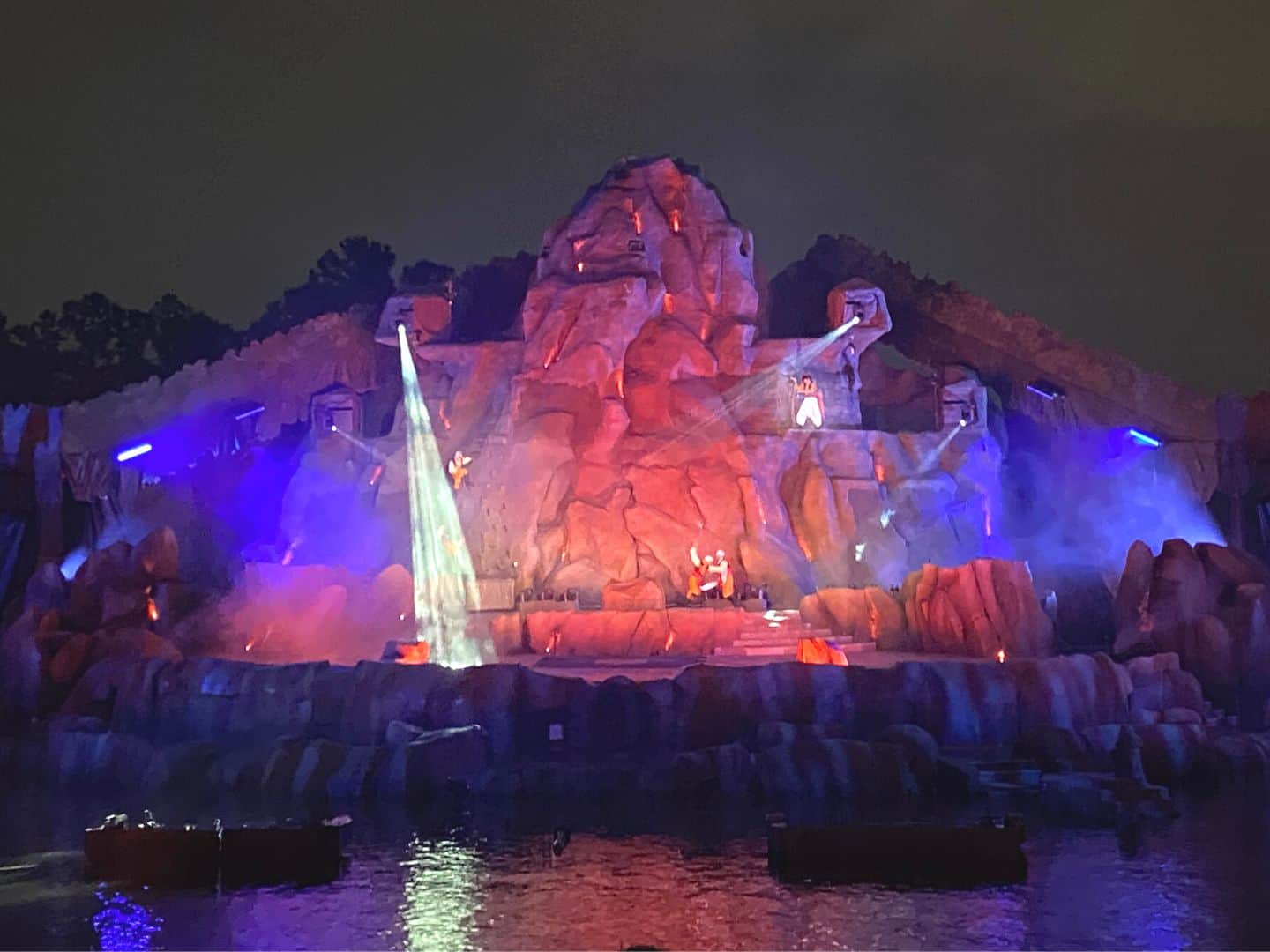 "In bringing Fantasmic! back, we have a brand-new scene that we're calling our Disney Heroes scene," says Matthew Hamel, show director for Disney Live Entertainment. "We get to see some new characters introduced to Fantasmic!, and we get to show their stories in a new, unique way utilizing a combination of projections, lasers and new lighting."
"Bringing back Fantasmic! here at Disney's Hollywood Studios means so much to our guests," says Mena Rick. "It was a task to not only preserve the legacy of the show but also introduce new characters for the next generation."
READ MORE: New Rides and Shows Coming to Walt Disney World
Visuals and Effects
Many fans love how the show combines live performers with stunning special effects, colorful pyrotechnic explosions, animation and dancing waters synchronized to the melodies of timeless Disney classics.
Anyone who has seen the show previously will love the revamped effects. Lighting, projections, and fountain technology are noticeably improved.
"It was extremely exciting to take advantage of technological enhancements that didn't originally exist when the show opened in 1998," says Katrina Mena Rick, broadcast creative producer for Disney Live Entertainment. "So, we [worked] with other disciplines such as special effects, lighting, lasers and music to ensure that our visual content was as exactly seamless and as beautiful as it could be."
The new MagicBand+ also lights up and vibrates on your wrist in correspondence to the revamped show. If you purchase a MagicBand+ be sure to set it up properly and keep it charged so you can enjoy the lighting effects on your wrist.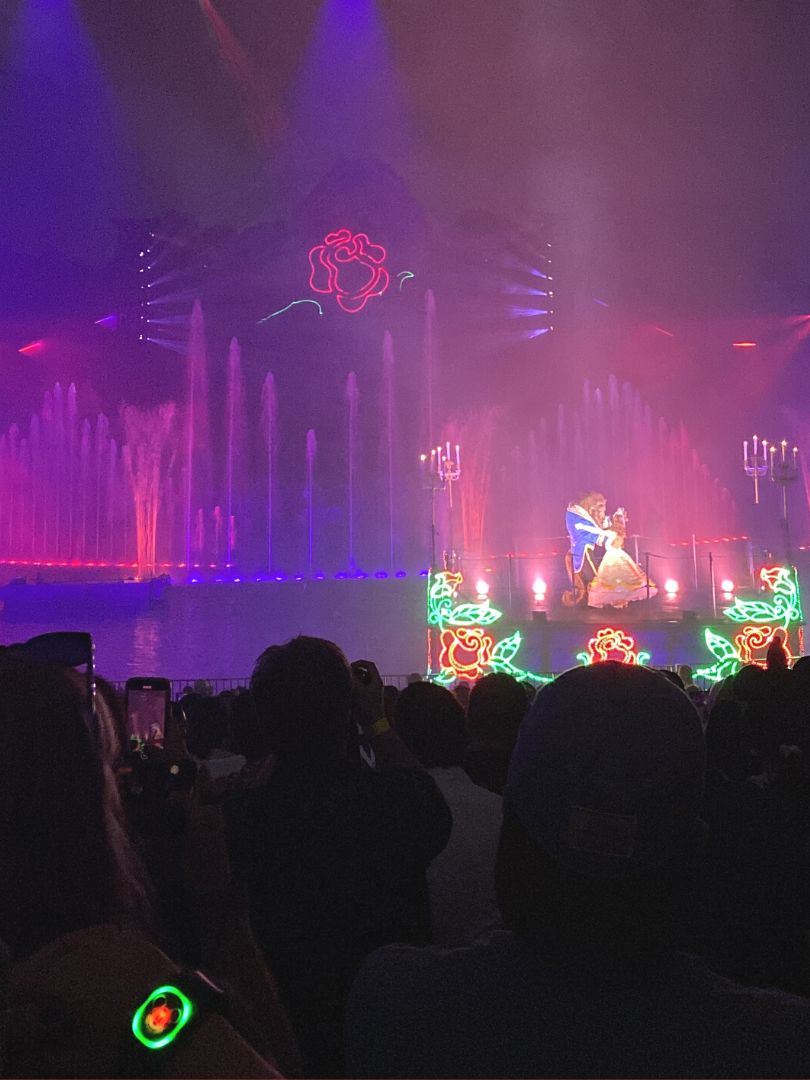 What age is appropriate for Fantasmic!
As much as we all love Mickey Mouse, you may be wondering if little ones will be okay with watching "Fantasmic!" Of all the fireworks at Disney and nighttime shows, Fantasmic focuses on villains the most. It can be pretty intense.
The great news is this new version is the show is more kid-friendly than before, with the battle scene from "Pocahontas" removed and replaced with a stunning new segment.
Any young child under the age of 6 may find the show to be pretty frightening during the middle of the show. Hearing protection is definitely recommended, especially for little ears. Bringing along comfort items like a small blanket or small plush toy could make a big difference.
Also, the seating is on metal bleachers so bringing some towels or something comfortable to sit on may keep your family in good spirits.
In the next paragraph I quickly describe what takes place in the show, so skip to the Fast Facts section to avoid any spoilers.
Fantasmic! starts off very friendly and fun. Then about 9 minutes into the show it starts getting a little more intense. The heroes and princesses we all love come to brighten things up again.
The villains are in full force at the 15-minute mark. The action continues to grow and reaches a climax at about 23 minutes. So that is 8 minutes full of villains and battles.
Fantasmic! Fast Facts:
Fantasmic! originally opened at Disney's Hollywood Studios on October 15, 1998.
The show features animation and characters from more than 25 films.
The moat surrounding the Fantasmic! island stage contains 1.9 million gallons of water.
Maleficent, in dragon form, is the final villain that Mickey Mouse battles, and she stands 40-feet tall.
In addition to Maleficent, 10 other villains appear in the show.
In the finale, Mickey Mouse and 35 other characters appear on a steamboat inspired by the one seen in "Steamboat Willie,"
Located off Sunset Boulevard, the Hollywood Hills Amphitheater seats 6,900 guests with additional standing room for about 3,000 guests.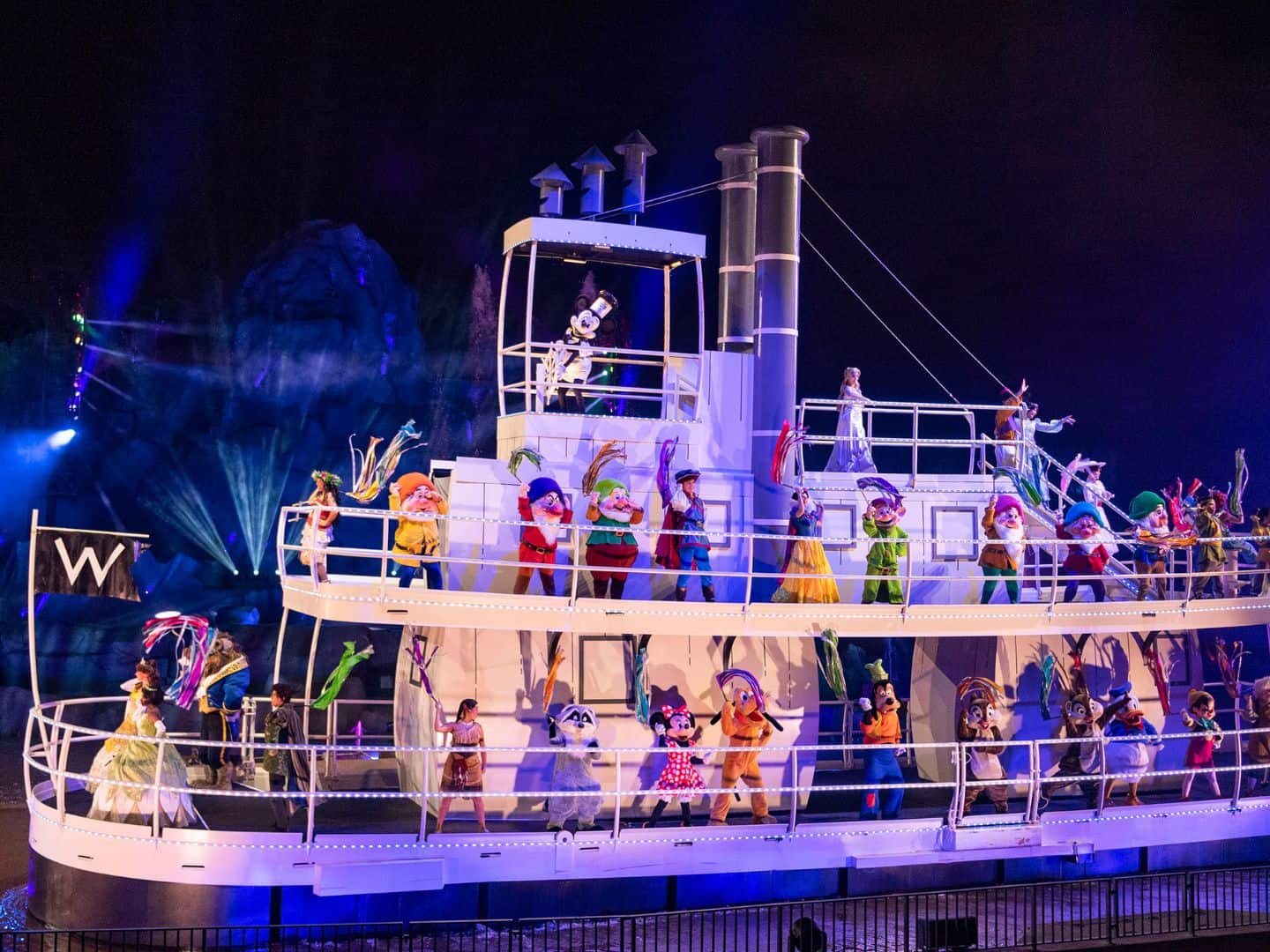 Time-saving tips
Guests can enter the Hollywood Hills Amphitheater up to 90 minutes prior to the show's start.
Since it is an outdoor venue, the show is subject to cancellation due to inclement weather.
Bring rain gear just in case
Showtimes are subject to change.
Beginning October 26, dining packages for select restaurants at Disney's Hollywood Studios will be available for dining beginning November 30, 2022.
As of right now, there is no Fastpass / Lightning Lane option to "skip the line" at Fantasmic!
The dining package is the way to go to avoid a long standby line.
Take your time leaving the show because the crowds and lines are long. Be sure to listen to the Cast Members' instructions.
Stick around long enough and you may end your evening with a quiet stroll out of the park.