Westchase Group is Giving Women the Chance to Grow, Achieve, Learn, and Succeed.
With the new year comes new resolutions. Many people utilize the chance to start fresh, learn a new skill, or set goals. However, for some people, taking the steps to achieve those goals can be tough. One local group, Westchase GALS, is giving women the chance to stick to their goals with the support of their community.
Friends Leslie Wall and Joanne Marchesani Meredith met in a similar Facebook group catered to local women in business. They came up with the concept after both having the desire to give back and help others set and achieve their goals. "We realized that people needed something different. They wanted a community," Joanne said, "What if we had a bucket list group with a different purpose?" The two went live on Facebook shortly after, and the group Westchase GALS was born.
GALS stands for "grow, achieve, learn, succeed," and their mission statement is "No bucket list is too big or too small." The group's purpose is to push people to explore things they've never done before. Members include women of all ages who live within Westchase and its immediate surrounding area. Some have children who are grown and no longer living at home and some are young and just starting out on their own. "For some, their children are getting older and more independent," Leslie said, "There's room for them to have a bit of their own identity now." It's also been a great resource for people in the community to get to know each other. "It's comforting for all personality types," Joanne said, "It's a safe place to meet on common ground with common goals."
Filling Their Buckets
The group holds monthly general meetings, where they'll choose their next bucket list item and bounce ideas off each other. There are no membership fees and bucket list items are selected at random. As for what's on the list, items range from big to small and the list is endless. Members have suggested everything from trying new restaurants to writing a book. So far, the group has tackled tasks like learning how to change a tire, learning how to tile, and decorating sugar cookies. This month, they'll be learning techniques to help with time management, and will learn how to care for and foster dogs.
While the idea of checking something off your bucket list seems exciting, Leslie says that taking the initial steps is usually what prevents people from actually doing it. "If someone schedules it for you, it's half the battle."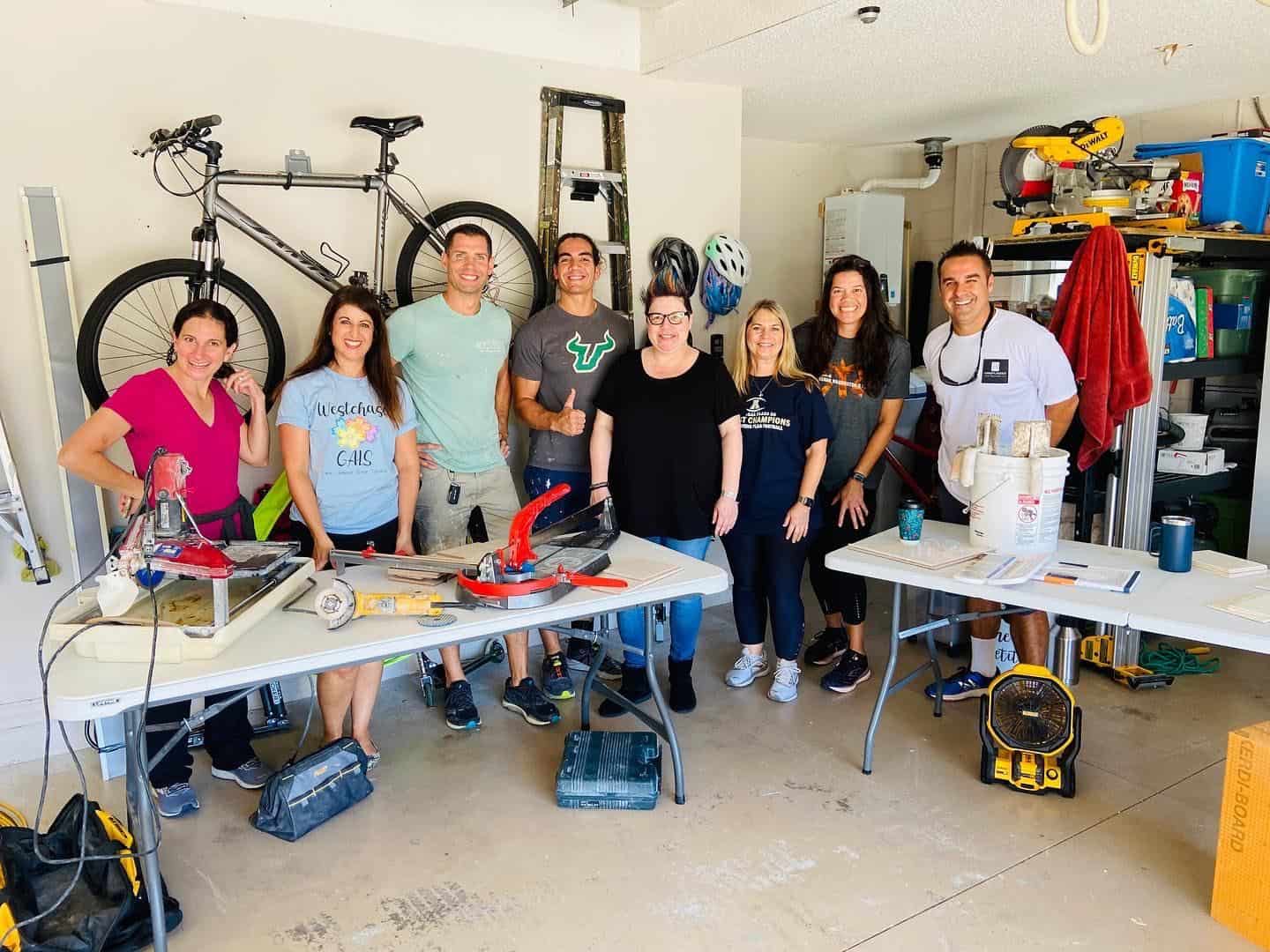 They've also created several clubs within the group that focus on specific interests. The GALS Book Club meets virtually once a month. Each week in the GALS Healthy Eating Club, a member will post a family-friendly recipe on the group's Facebook page. The GALS Travel Club gives adventurous members the chance to explore the Tampa Bay Area and its surroundings. Recent trips included kayaking down the Rainbow River and a bike tour through St. Pete to check out the murals. For the foodies, the GALS Restaurant Finder Club plans visits to local restaurants each month.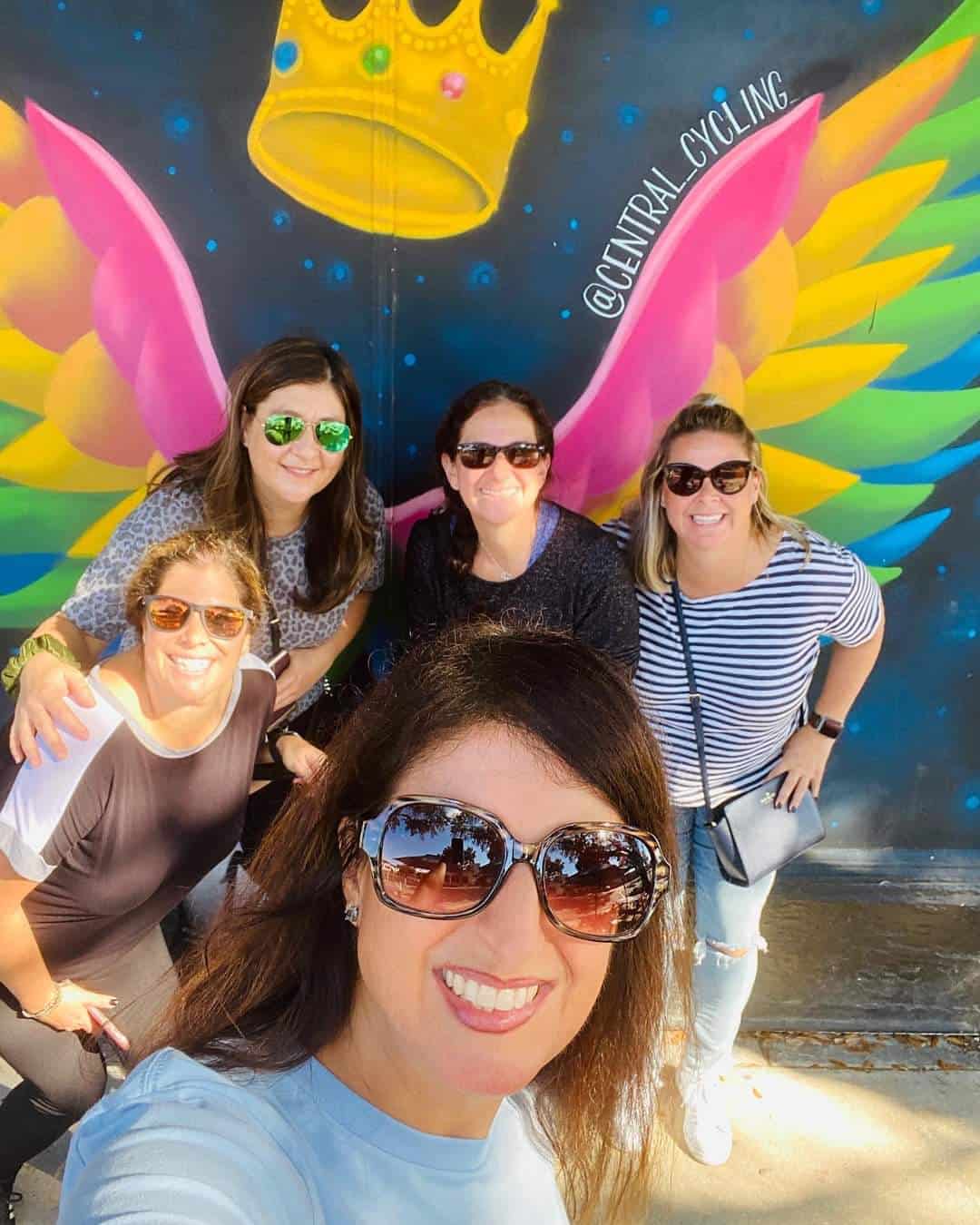 With over 600 members, there is an array of women who work in different industries and are experts in various areas. While they don't directly promote their businesses, many of them donate their time and expertise to the group when it comes to fulfilling items on the list. "It's not their intent to get more business," said Leslie, "Nobody wants anything other than the best for each other."
Giving Back
Although their focus was to help members accomplish new things, Joanne and Leslie were pleasantly surprised at the number of people who wanted to utilize the group to give back to others. They collected over 1,400 books last October, which were donated to the Hillsborough Education Foundation and several Title 1 schools. Just before Thanksgiving, they helped Westchase Rotary and US Hunger pack over 40,000 meals to send to Haiti. Currently, they're working on a Feminine Hygiene Products Charity Drive. Products will be collected and distributed to low-income students at Leto High School and Pace Center for Girls. Items can be dropped off in-person or sent through their Amazon Wish List.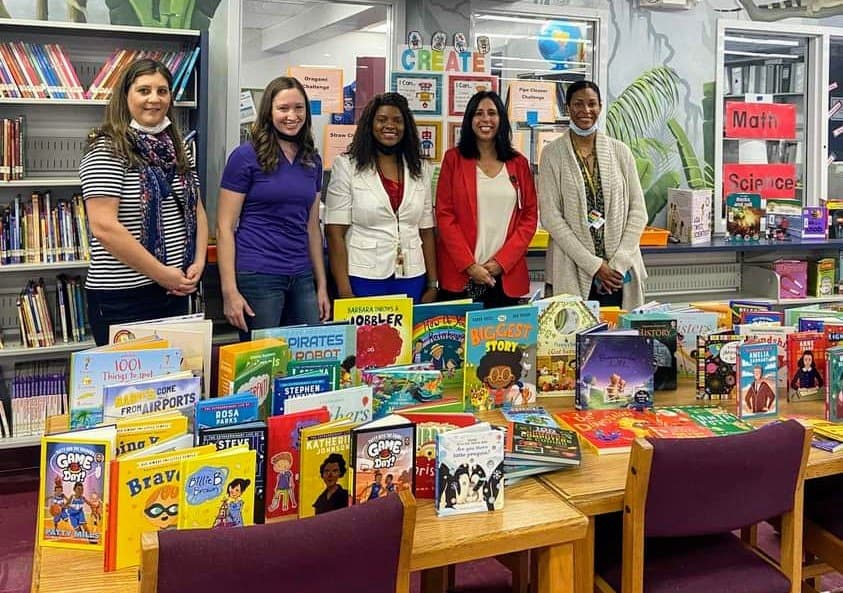 Continuing to Inspire
Westchase GALS has only been around for a short time, but they've already made a huge impact on the community. They've been featured on WFLA, have a regular monthly piece in World of Westchase Magazine, and are recognized as a non-profit. "It's only gonna get bigger," Joanne said. Their hope is to continue to inspire and branch out to create other chapters both locally and internationally. "It's a wonderful way to create community and friendship through common interests," said member, Lauren Borio, "I love that they take the ideas of their members and base their meetings on them."
Leslie and Joanne are proud of what the group has become, and are excited for its future. "We're creating a trickle effect culture where everyone is welcome, succeeds, and learns at every level," Leslie said. "There's power in a group of women getting together to do this."
To learn more about Westchase GALS, visit them on Facebook or email hello@westchasegals.org.