How to Find Books Your Kid Will Love
Before your child can enjoy the benefits of reading for fun, they will need to get their hands on fun books: books that bring a spark to their eyes and make them lose track of time; books that aren't on a required reading list. The vast ocean of options can be intimidating while kids still figure out what they like, and some find their reading niche sooner than others. The public library is a free, low-pressure place for your young reader to sample different genres as their interests grow.
Looking for that just-right read? Here are some ways to make navigating the sea of books a little smoother to find books your kid will love:

Consider your child's interests. What makes their face light up? If they laugh hard at their grandparent's jokes, some books will teach them new puns to bring to dinner. A kid engrossed in dragon movies might enjoy falling into a fantasy novel. They could try out a cookbook or an architect's biography if they love making things. There is something for everyone, and it can start with a simple keyword search on the library website.
Search wisely. The bookish internet can be an overwhelming place. Narrow it down by seeking award winners and professional reviews, browsing staff-curated lists from the library, and using trusted resources designed to connect readers with books like NoveList K-8 Plus, which you can use with your library card.
Ask a librarian. Matching the right reader to the right book is one of the best parts of being a librarian. Your child can share what they liked (or not) in the past, and your librarian will ask questions to find promising titles and share search tips. We love being part of a new reader's journey and knowing what to try next when the Diary of a Wimpy Kid books have been exhausted.
Try different formats. Have you tried eBooks? There are benefits to off-screen book time, but the availability of instant dictionary access and dyslexia-friendly fonts are helpful for many readers. What about audiobooks for making long car rides bearable? Graphic novels are an increasingly popular option, with a wide range of fiction and nonfiction.
Browse together. Sometimes serendipity brings the best results. Let your young reader look around and find something that catches their eye. Make a trip to the library an outing with a sibling or friend. Take them along while you browse for yourself and discuss your decision process. Can't make it to the library? Browse the online catalog and place requests. We will grab them from our shelves and let you know when they are ready for pickup or mail them to your home.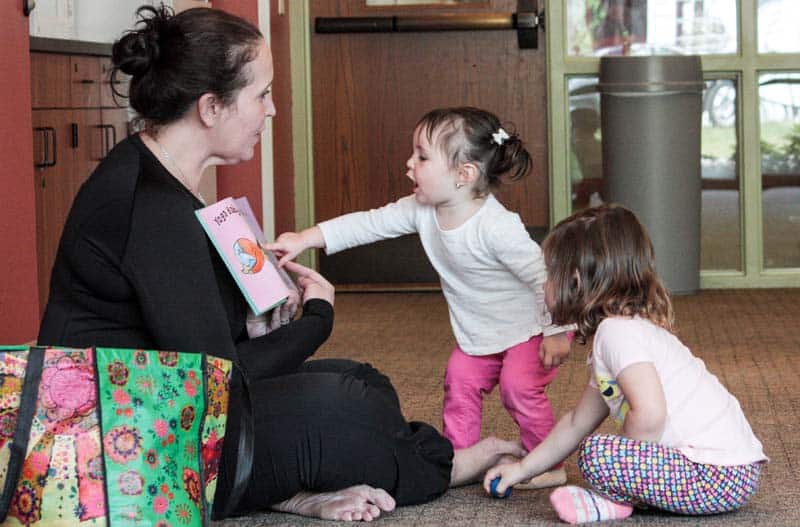 Remember that every book is not for every reader, and that's okay. Figuring out what we like is an ongoing process, and the library is here to help with physical and digital shelves full of potential favorites just waiting to be explored.
Visit hcplc.org/kids for suggested reading, award winners and more.
---
Photos provided by Tampa-Hillsborough County Public Library | Originally published in the April 2023 issue of Tampa Bay Parenting Magazine.
Related library stories we think you'll LOVE: