So much more than a school. Find your village at Corbett Prep
Over the past few years, we have welcomed numerous new families to the Tampa Bay area who were seeking the warmth of not just the sun, but of our community too. Diving into a new city can be a tad overwhelming when your quest is not only to find a house, but a home; not just neighbors, but a family.
This was the journey of the Christoff family when a job transfer found them trading the hustle of life in Baltimore, Maryland for the sand and sun of Tampa Bay.
However, Tampa didn't quite feel like home until they found Corbett Prep and their village.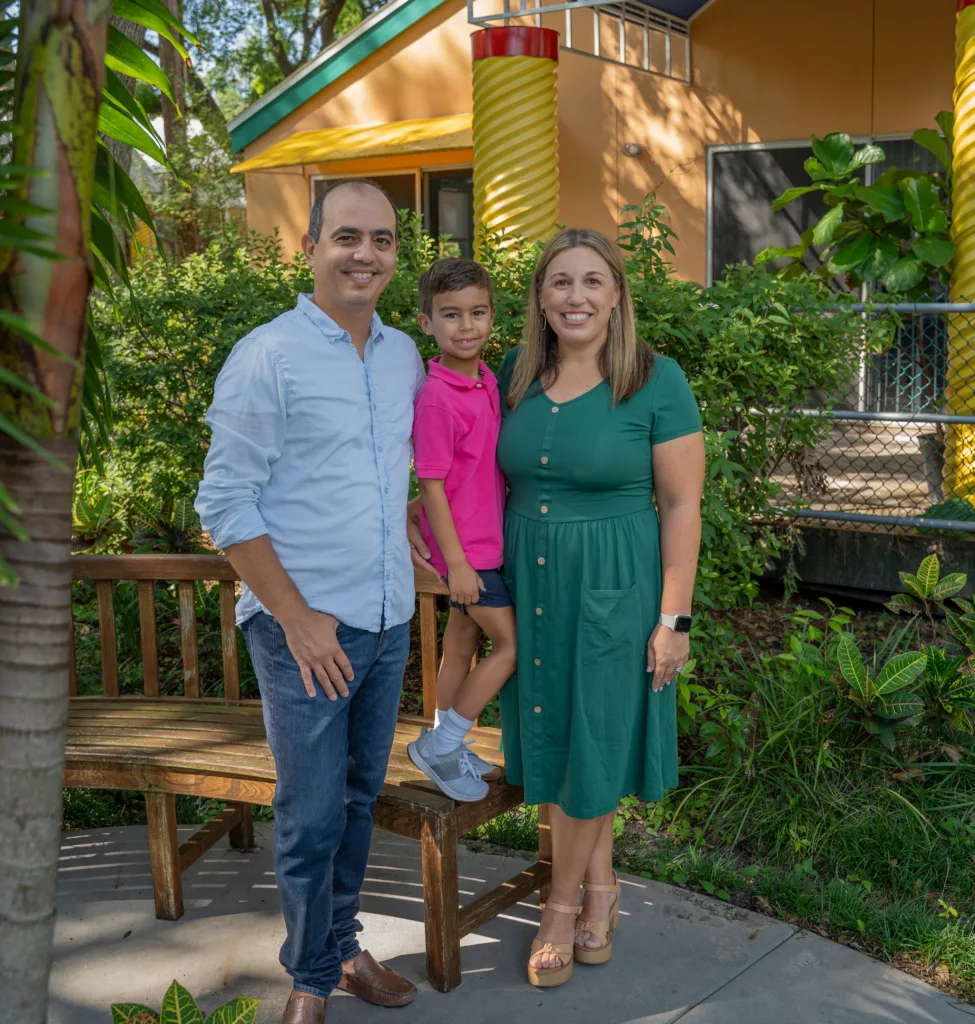 There are so many options for families in the Tampa Bay Area. Why did you choose Corbett Prep?
Erika Christoff: My husband got a job transfer to Tampa and we were really nervous. Where are we going to find our people? Where are we going to find our school? We have Sander and we really wanted a  school that brought family and community to us, especially not knowing anyone in the Tampa area. I did some research and really liked the Corbett K-8 program. The first time on campus, we just knew this was the place for us.
Everyone was so welcoming and inviting. Christo is from Bulgaria, so we really wanted diversity, and Sander talked to kids whose parents are from other countries. The campus, and the indoor/outdoor teaching environment was important to us, and the overall social-emotional learning that they do in addition to the academics.
Why is diversity so important to you as a parent?
EC: I think mostly because I didn't grow up like that. I grew up in a very small-town, neighborhood school and so I didn't really realize that there are other families that celebrate other holidays or are from other countries, or [that there were] two languages happening in the house. After college, I moved to New York City, and I was like 'oh my gosh, there's a whole other world out there!'
My husband really wanted our child to go to a school where Sander wouldn't feel odd or different because daddy's not from this country. You can teach academics; that will come. But there's something really different about Corbett—that kindness really matters. You can teach it, but when you see it happening day in and day out, I feel like that's how these children pick up on it.
As Sander gets older, what are you looking forward to at the school?
EC: We're really excited about the Community School of the Arts. I think it's great how it's open to every student. There are different roles for each child. They can find something they like to do, whether it's the arts or sports or after-school activities. For Sander, there's robotics and the App Lab.
I don't know what he's going to be into as he gets older, but there are so many different places he can fall into. I feel like Corbett promotes all of them. It's not just a sportsy school and it's not just an artsy school. It's broad, and you can do one or you can do it all.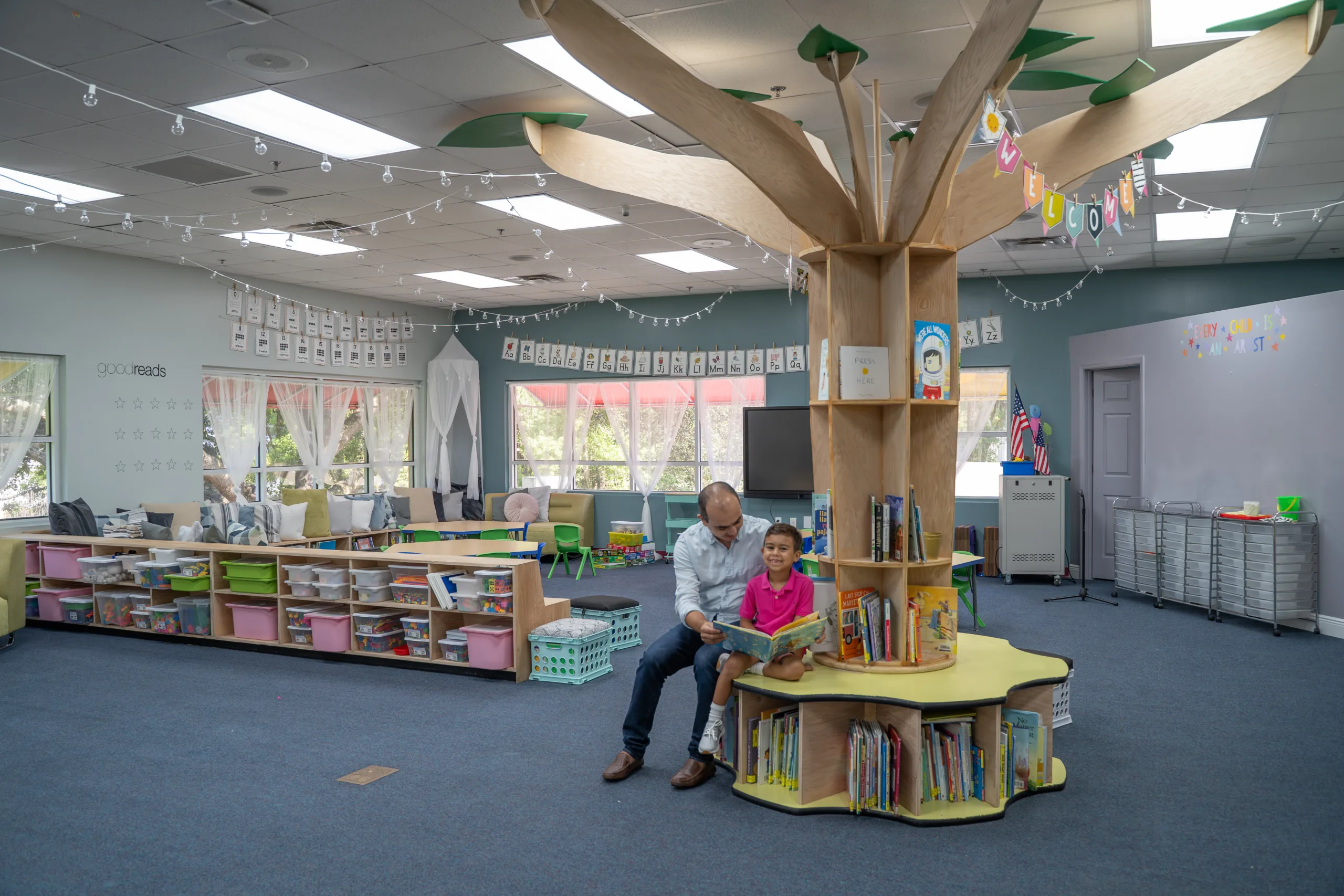 We can see the school has really helped Sander blossom, but what has the experience been like for you as a parent?
EC: I don't even know where we would be if we didn't come here. Everyone is treated like family. I get so emotional because Sander had a really rough birth and they have just welcomed us with all of his needs and challenges. And it's just amazing. We have met all of our people here. We have met all of our friends. And not just friends on the surface—I can call anybody if I needed something and they would help out. It's like a village. The community has been so good for us.
We want to be kind individuals. We have been blessed, and I just want him to grow up where he just treats everybody the same.
I feel like Corbett is such a no judgment zone. No matter where you come from, no matter who you are—everyone is treated the same. I think it's just welcoming. I have never felt like a burden to the teachers and I feel like I'm a lot to handle. It's just a magical place.
What are your favorite things to do as a family in Tampa Bay?
EC: We love going to Glazer Children's Museum. Sander loves ZooTampa and we love the beach.
To learn more about Corbett Preparatory School of IDS in Tampa, visit corbettprep.com
---
*Presented by Corbett Preparatory School of IDS | Originally published in September 2023 of Tampa Bay Parenting Magazine.