Florida in a Day: Tallahassee
My heart was thumping in my chest. I closed my eyes and breathed deeply, the scent of oak and pine trees mingled in my nose. I could hear what sounded like a zipper as my sister whizzed past. This was the end of the course, and I had no way down but through the zipline.
I opened my eyes, held onto the top of the pulley like I had been shown, sunk my butt into my harness and lifted my feet. Before I knew it, I was flying over a silver roof that was covered in leaves. The wind was in my face, and even though the clouds had covered the sun all morning, I felt a bit like Icarus (minus the burning wings). My sister cheered and clapped as I clipped into the safety wire at the last tree.
I could barely believe that I was only about 4 hours from home as I gazed at the rolling hills from the top of that tree.
When I finally made it back to the ground, I looked at photos taken as I glided through the trees. "Tree to Tree Adventures Ziplining" in the bottom corner, I stared at the figure unable to discern that I actually did something so adventurous.
A Tampa native, I had heard about Tallahassee, Florida's capital, my whole life. I knew only two things for sure about the city: there were politicians and college kids. Invited for a media tour, I packed my bags not sure of what to expect.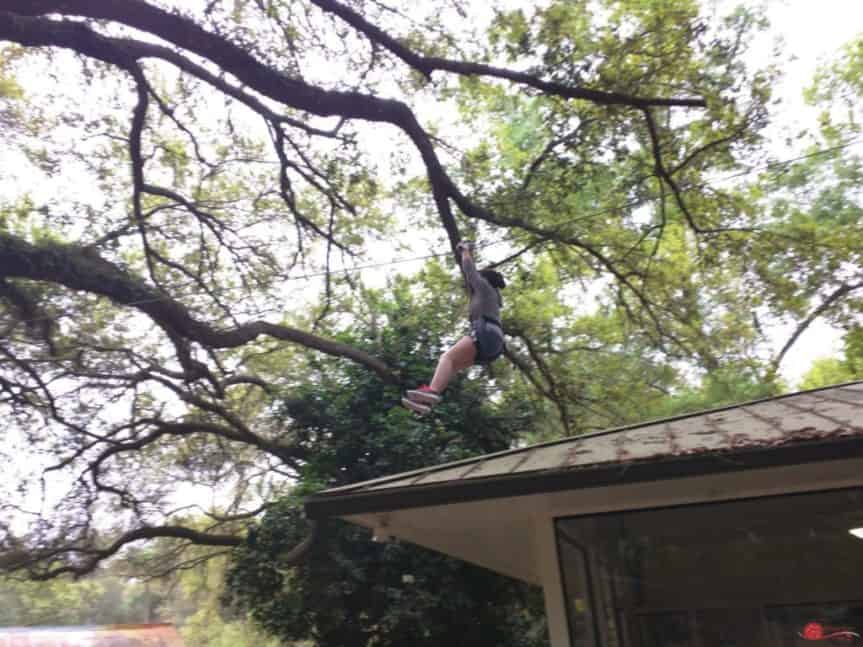 Going Native
Family vacations can be a dream-come-true or a worst-nightmare. Anyone who has ever been to a theme park with kids can tell you that vacations are easier said than done. But, while I was in Tallahassee, there seemed to be something effortless in the air. Families strolled down sidewalks, mapping their best places to sit for the upcoming parade. Kids did cartwheels in the grass at Cascades Park late into the evening. Where was the fighting? Where was the drama? Where was the "Mom, she's hitting me!"?
The air was still and silent as we approached Mission San Luis. It seemed that the other visitors of the mission were just as in awe as we were as they stepped through an imaginary portal into the 1700's. Our tour guide showed us forts, churches, and interacted with actors in each of the various areas. The fryar joked, the blacksmith hammered, and I knew that this was the type of place that would be perfect for history-loving teenagers. As the sun began to roll like melted butter down the sky, I could feel myself going native.
"I could totally live here," I said to the other women in the group. "Or at the very least, make the short trip up here more often."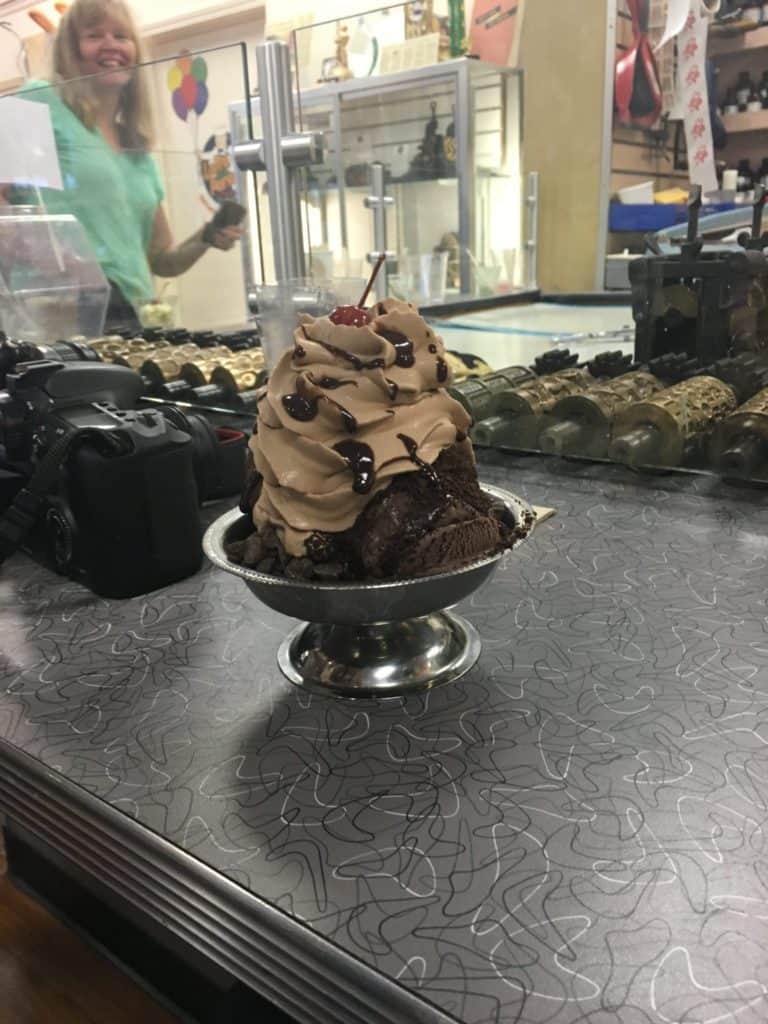 Perhaps one of the most intriguing places to visit in Tallahassee is Lofty Pursuits. Half, ice-cream and candy shop, half toy store, it was filled to the brim with smiling faces and interesting stories. The smell of root beer and sugar danced in the air and kids (and adults) sat at the tables, swinging their feet and watching the candy go from hot liquid to hard goodies.
"Now, I had all these ideas for opening a soda fountain," Lofty Pursuits owner Gregory Cohen said. "But, my mom knew I had too many ideas. So she said I should name it Lofty Pursuits."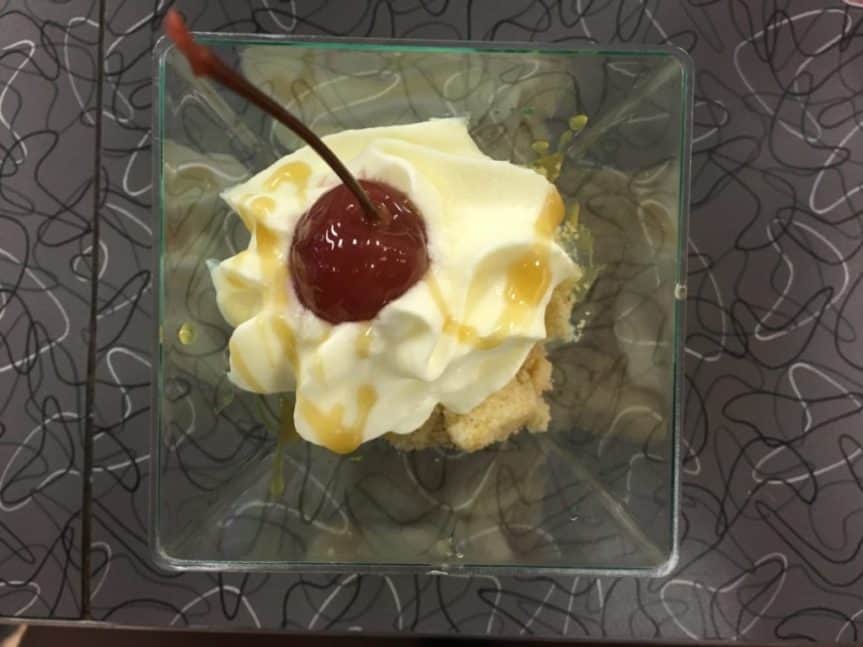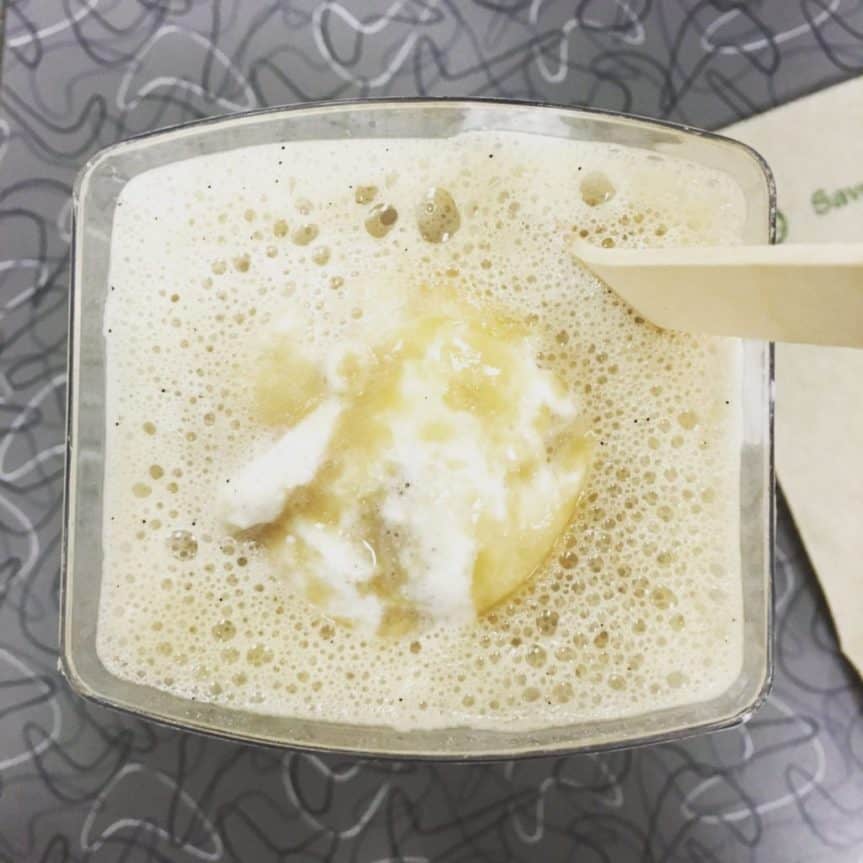 Of the tasty treats that we tried: a root beer float made with the best root beer you have ever tasted, a chocolate sundae with ganache and brownies (among other chocolate goodies), a sorbet-esque treat, and candy that was made right in front of us.
Eating Our Way Around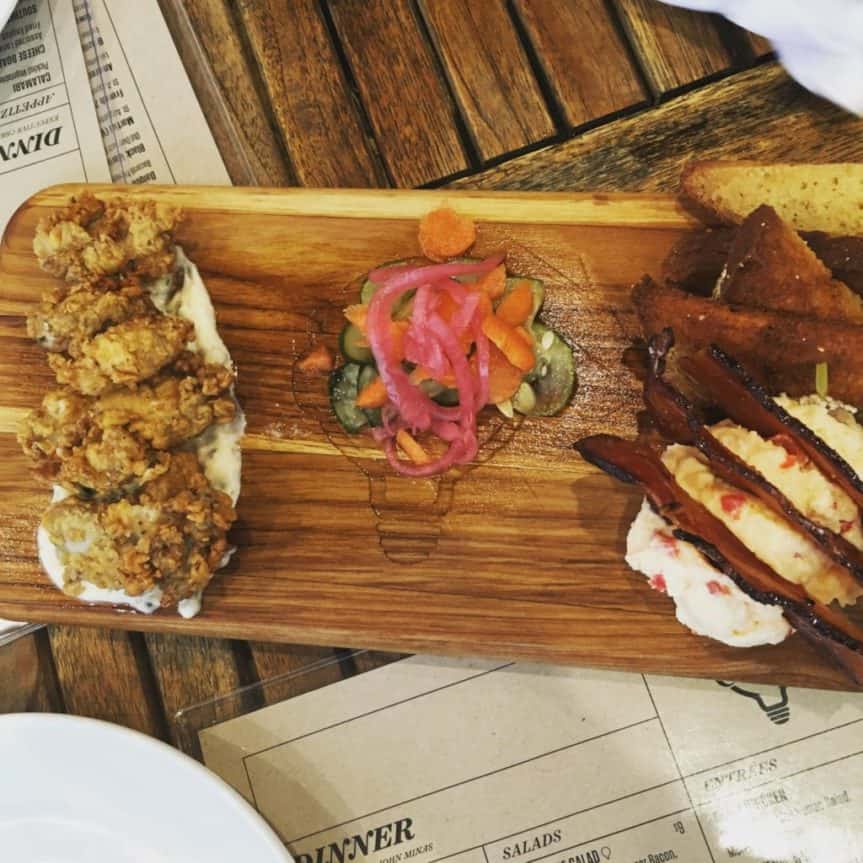 The bare Edison style bulbs burned bright over the tables in the Edison restaurant. My food seemed illuminated, almost electric. The noodles took on a sheen that seemed surreal as I slurped them, listening to the acoustic guitar played by the patio musician.
I pictured my family sitting at the table with me and imagined how I would point out the park bordering the restaurant on our next trip up. But, despite the beautiful setting and the boisterous menu, I silently prayed that there were other places that felt less "uptown", as my typical vacation budget with the family lives on the border of "Lets splurge!" and "Oh dear God, move some money over quickly!".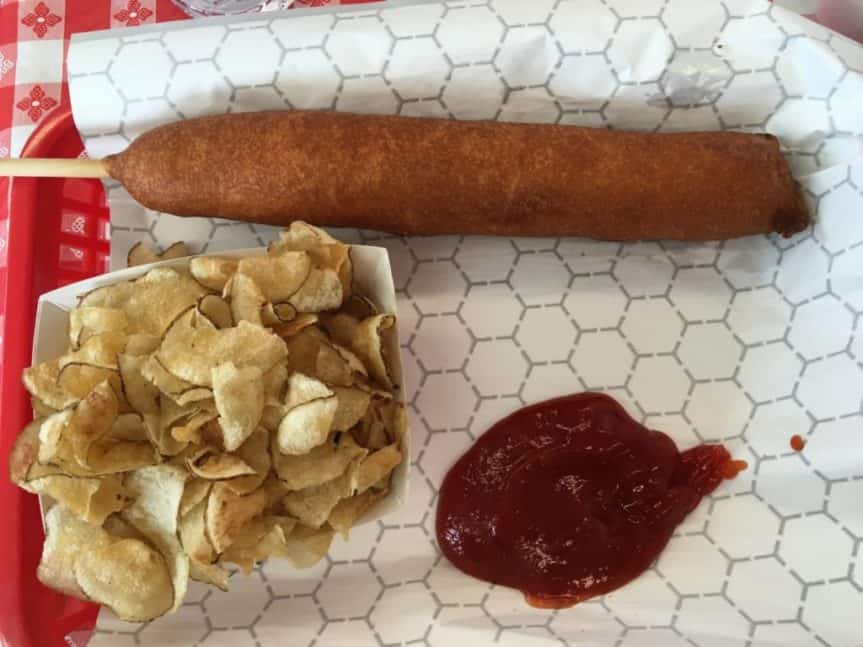 Some of the best food comes from a grill covered in grease, and I felt my stomach leap for joy as we entered the Uptown Cafe the next morning. Families sat at tables with green and white vinyl checkered table cloths, older women sat with their reading glasses poised on their noses while they investigated the large laminated menus. The owner, Fred Tedio, visited tables and showed us their world-renowned smoked salmon. It was hard not to feel right at home with a bowl of grits and 5 types of French Toast.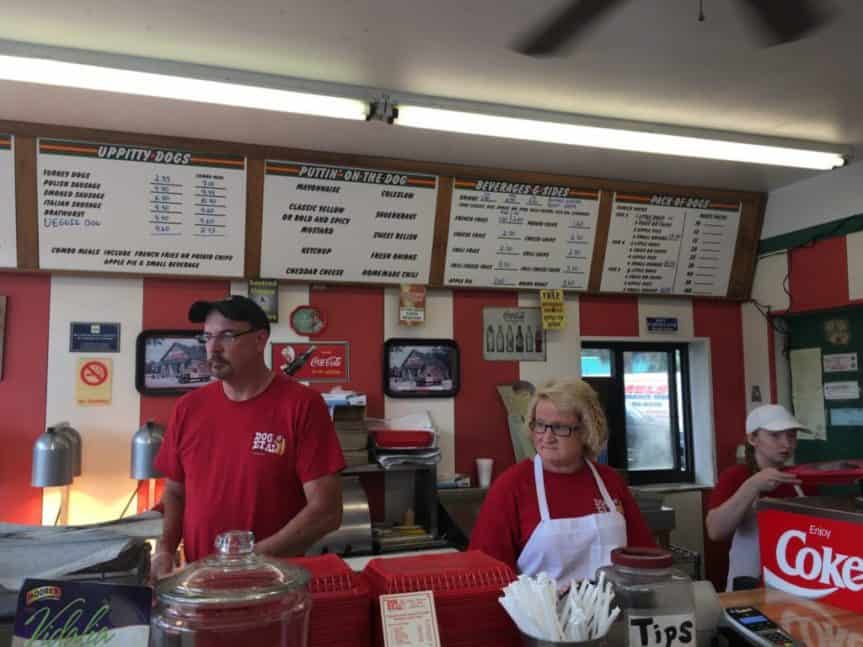 With everything from dives to sit-down dinners, I became amazed at the variety of food in one city. After having a corndog that rivaled those at the state fair at Dog et Al, I was convinced I needed to bring my family back. This trip was as much a gastrointestinal journey as it was an adventure.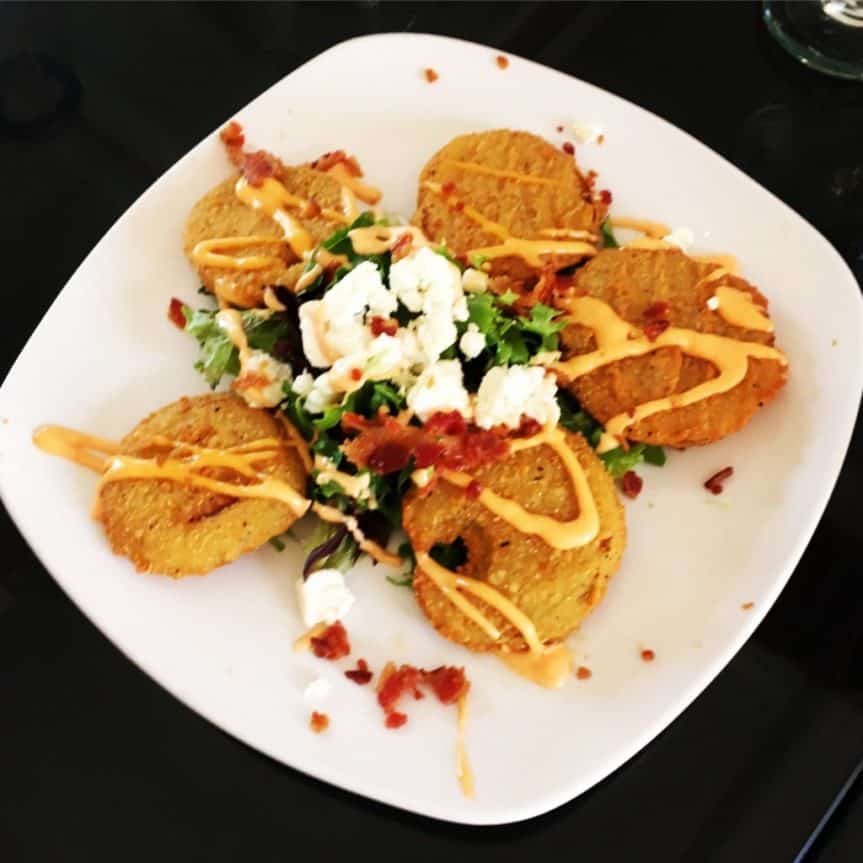 Part of the gastrointestinal journey, however, involved stepping out of my comfort zone. I couldn't help but wonder what I would feel later as the server plopped a burger topped with macaroni and cheese and bacon in front of me at Midtown Caboose. Looking around the table, however, I realized that my burger was on the tame end of the spectrum. There was even a s'mores burger on the table. Traveling around the world, I have never seen a s'mores burger.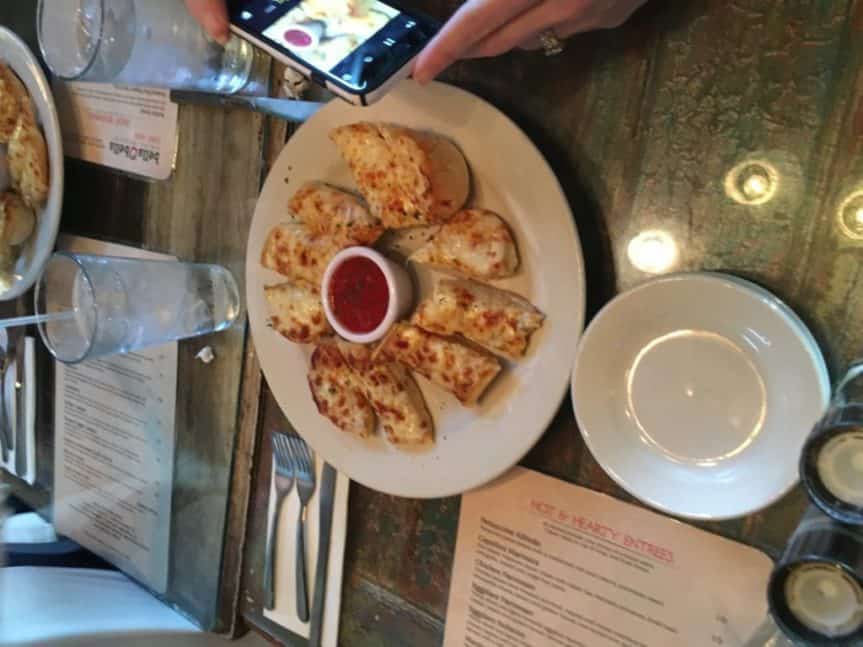 I was shocked at how Tallahassee brought out my inner-foodie. Who would have thought that just a short road trip away, there was such a haven for great meals? Perhaps the best way to experience a new place is through food– and that alone makes Tallahassee a worth-while vacation.
Must-Visit Places in Tallahassee
With Tallahassee being such a short drive away, it is a great destination for family vacations. It is far enough from home to feel that you have gotten away from the day-to-day hub-bub, but close enough to enjoy the ride.
Here are some of the must-visit places on your family trip to Tallahassee.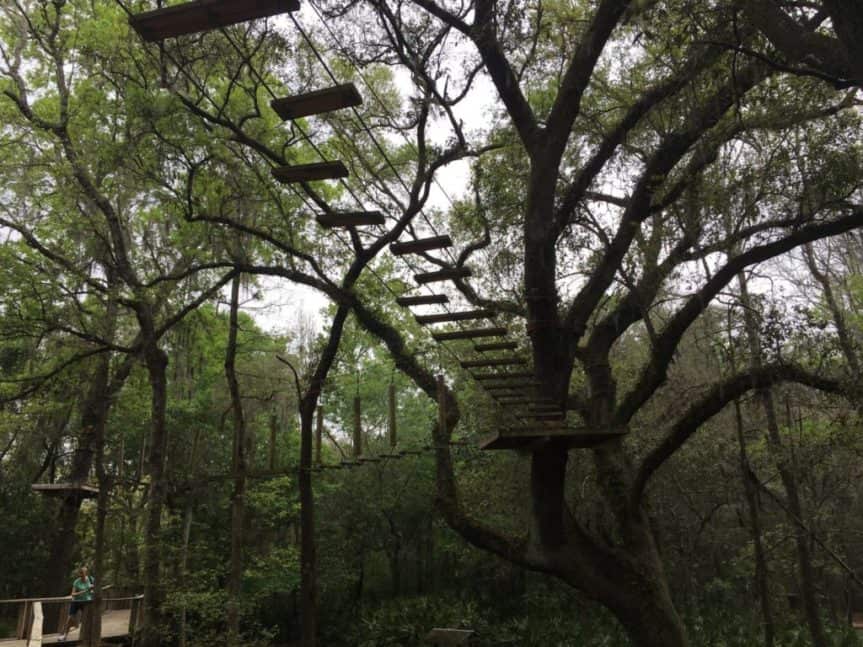 Tallahassee Museum
Nestled in the trees is a place where your kids can learn about animals that are native to Florida as well as cultural history. The 52 acre outdoor museum is surrounded by peaceful National Forests and is home to Tree to Tree Adventures, where you can do various levels of obstacle courses and zip-lining. There is even a course designed just for younger kids. Aside from seeing things from a new vantage point, you can also learn all about the wildlife and plants that are native to North Florida. It gives you not only something exciting to do, but gives your family the opportunity to learn new things together.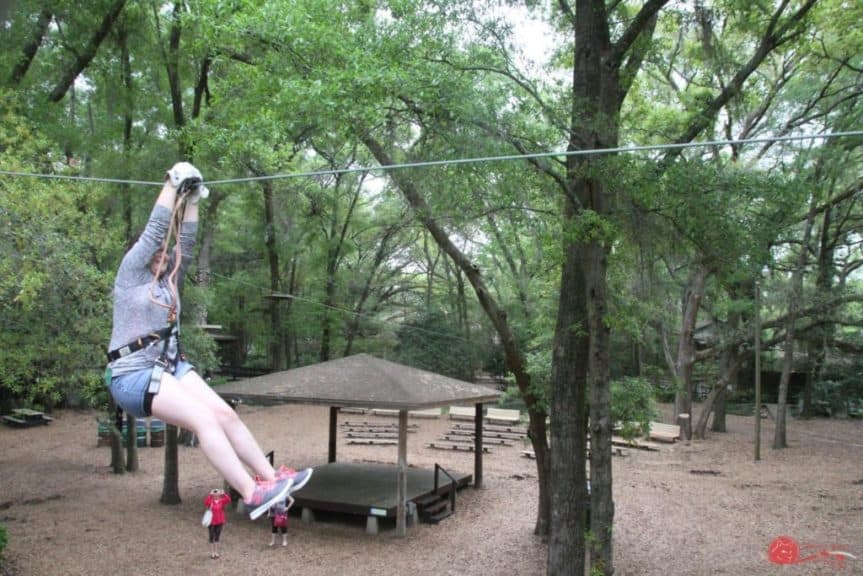 One of the things that I enjoyed most about this destination is that after you get your heart pumping with zip-lining, you can spend time strolling through walkways and interacting with animals. Most of the park is interactive and there is something for children through older adults, making it one of my new go-to places when I want to vacation somewhere that everyone can have fun.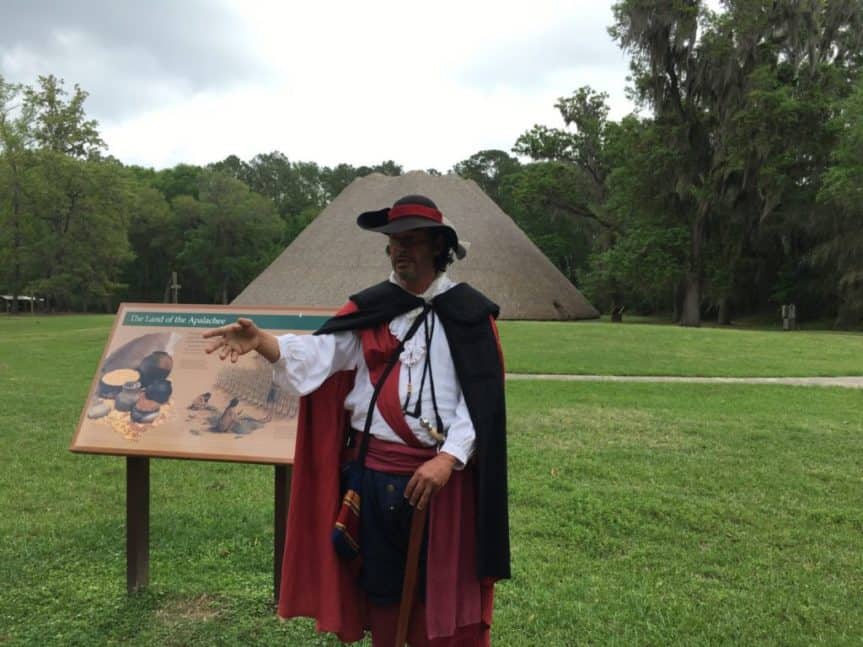 With younger kids, going to a museum can be a bit of a hassle. They can't touch anything and have to be quite in many cases– but not in the case of Mission San Luis. This is a living museum where you can interact and learn about life in the 17th century as Apachee Indians and Spanish settlers.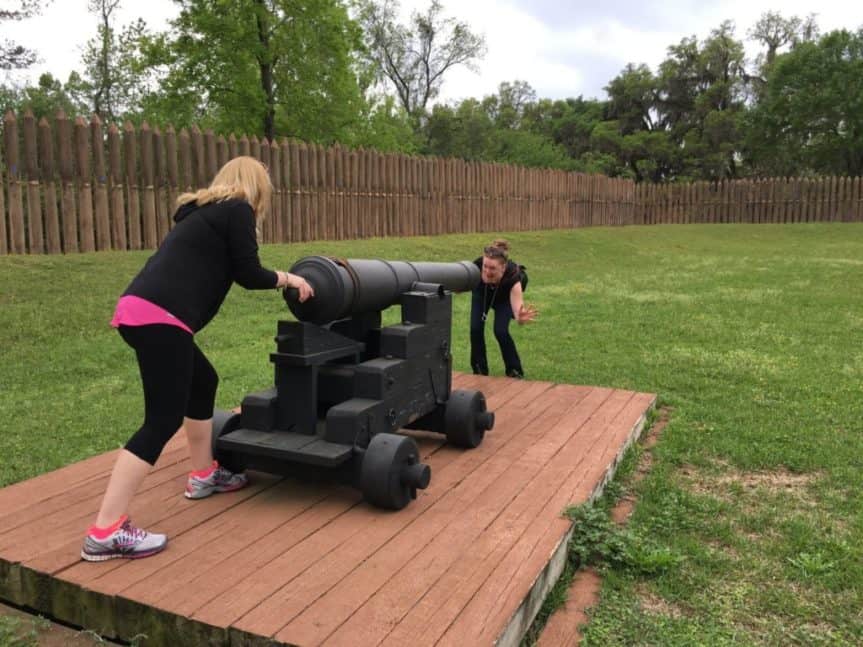 As a Florida native, I found this to be a fascinating place. Actors in historic garb including a Deputy Governor, a Fryar, a housewife, a blacksmith, and soldiers, talk and take you through their daily routines. You can even sign up for a cannon ball firing class and learn all about the weapons that they used back when the area was first settled. 
This is perfect for young kids and history-buffs because there are interactive areas and a scavenger hunt to keep the kids entertained.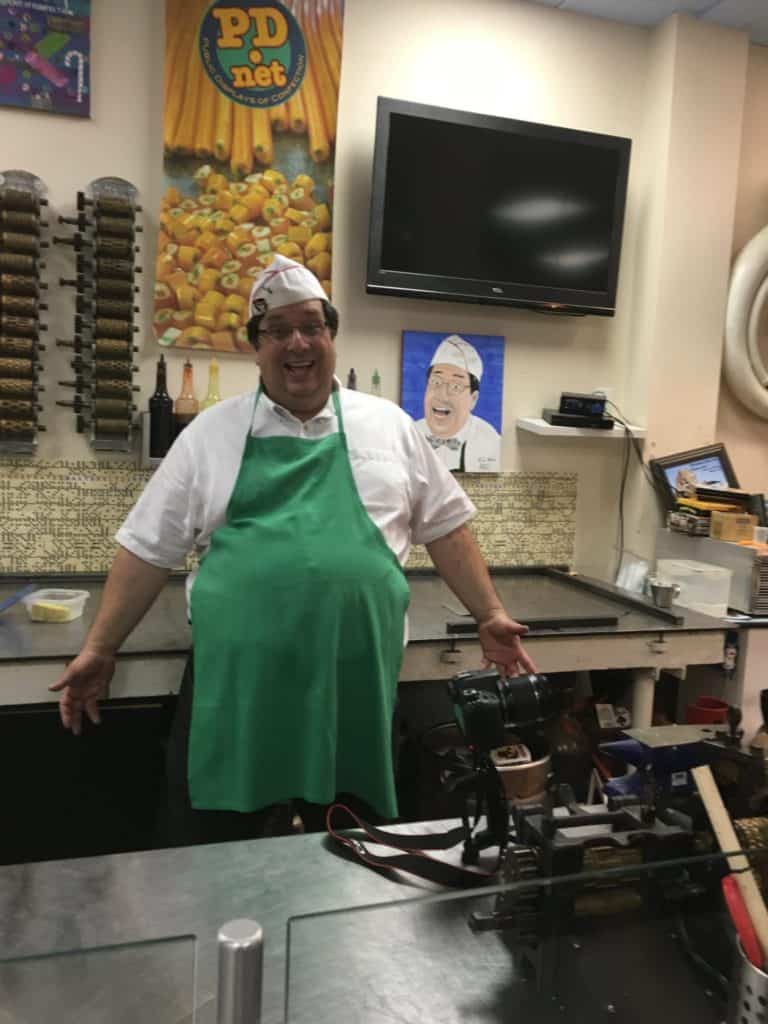 This classic soda fountain/toy store/candy shop is as entertaining as it is delicious. A chat with the owner, Greg Cohen, will explain all about the Dr. Seussaphone, the shop's marching band, the six-foot plexiglass banana, and how candy is made. The employees have special skills, too, like doing yo-yo tricks and finishing a Rubik's Cube in less than a minute. I found myself wanting to stay in Lofty Pursuits all day– the atmosphere is fun and the people are friendly. They make ice cream and candy right in the store and you can sit at the counter and be mesmerized by the ways they work with hot liquid to form hard candies.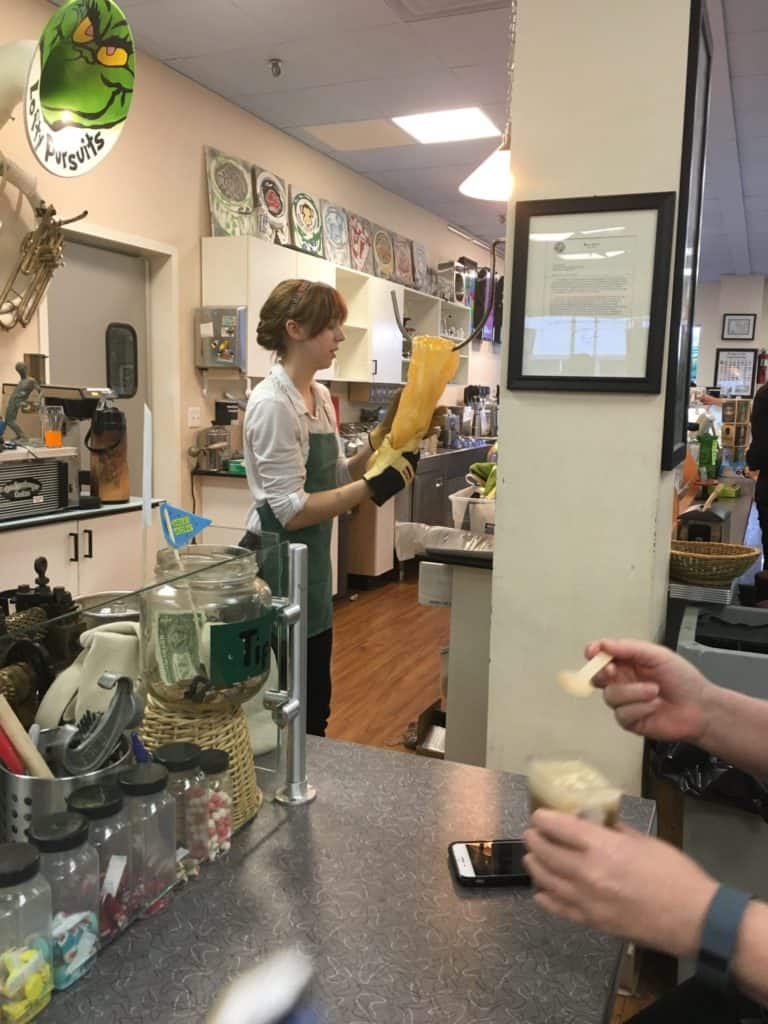 When you stop in, be sure to try the Sandy Sundae, which was created to aid those affected in Hurricane Sandy.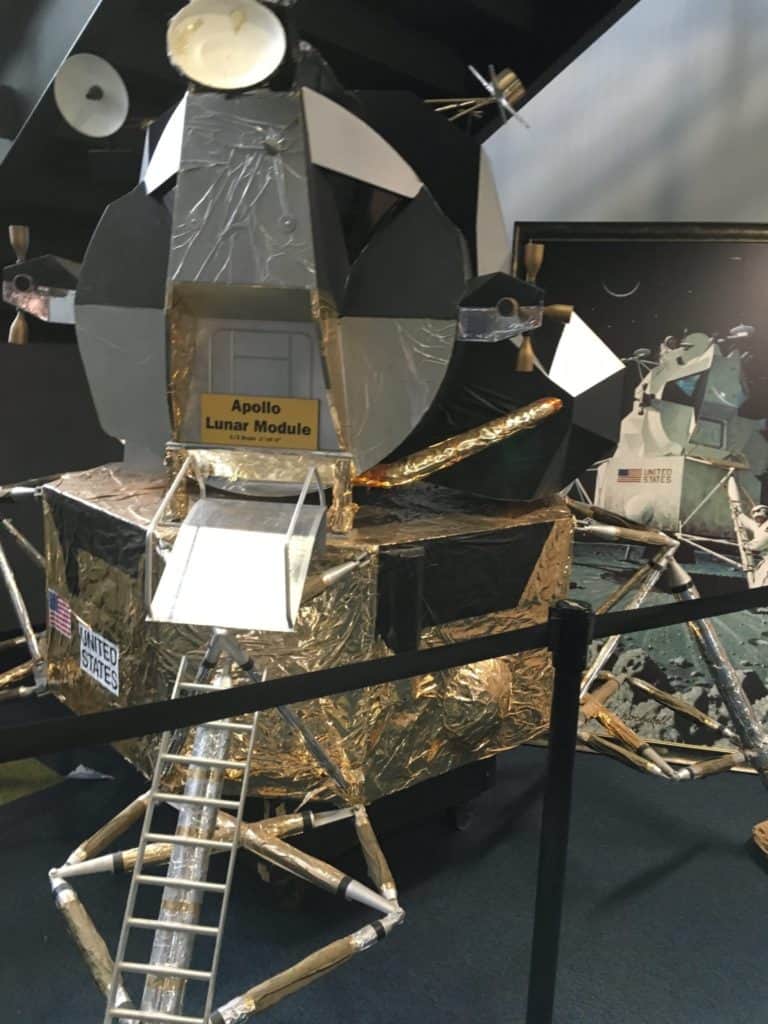 The Challenger Learning Center in Tallahassee is a 32,000 square-foot learning facility packed with things for kids to do. You can see a movie in the IMAX movie theater or check out a show in the spacious planetarium. There is also an area where kids can learn about space travel and STEM inside of a replica space-ship. It is every science lover's paradise.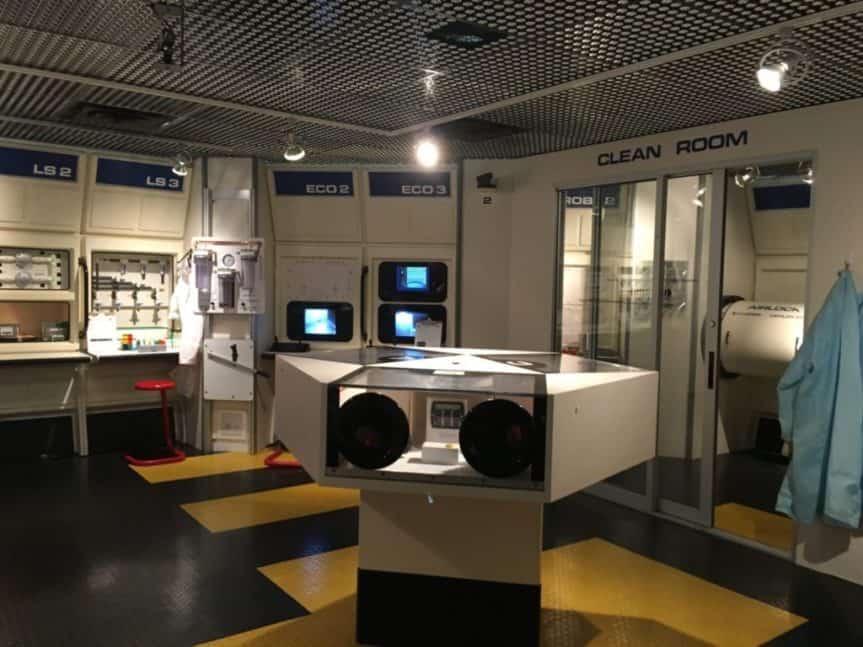 The Challenger Learning Center also features SCIterdays, which includes a variety of activities and special events on Saturdays.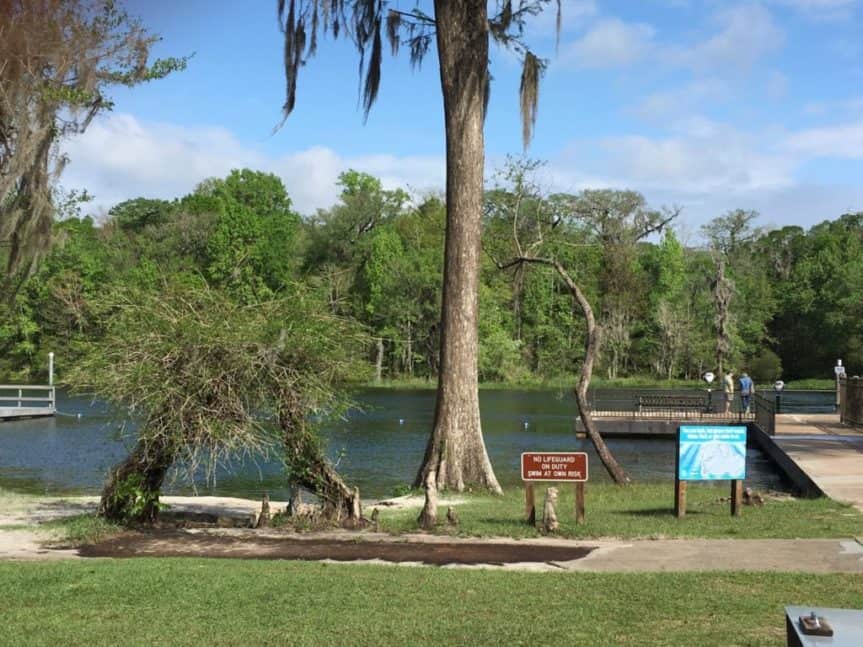 One of the most beautiful things about Florida is the abundance of springs. Wakulla Springs is home to one of the largest and deepest natural springs in the world and is a great place to spend the day relaxing. On the riverboat cruise, you will likely spot an alligator or two as well as a few manatees.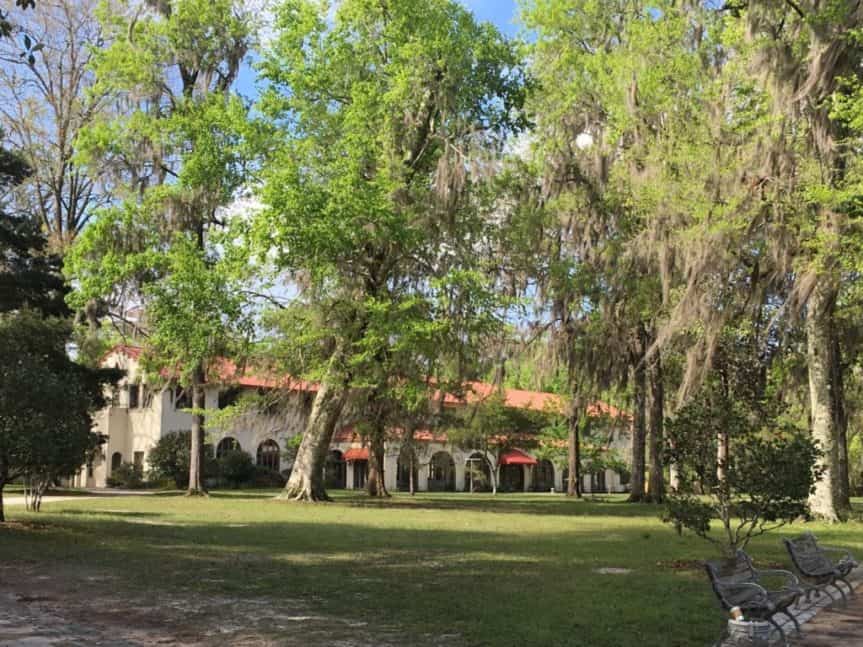 After taking a swim in the water or a cruise on the riverboat, the restaurant inside of the lodge has delicious food including fried green tomatoes and po' boys.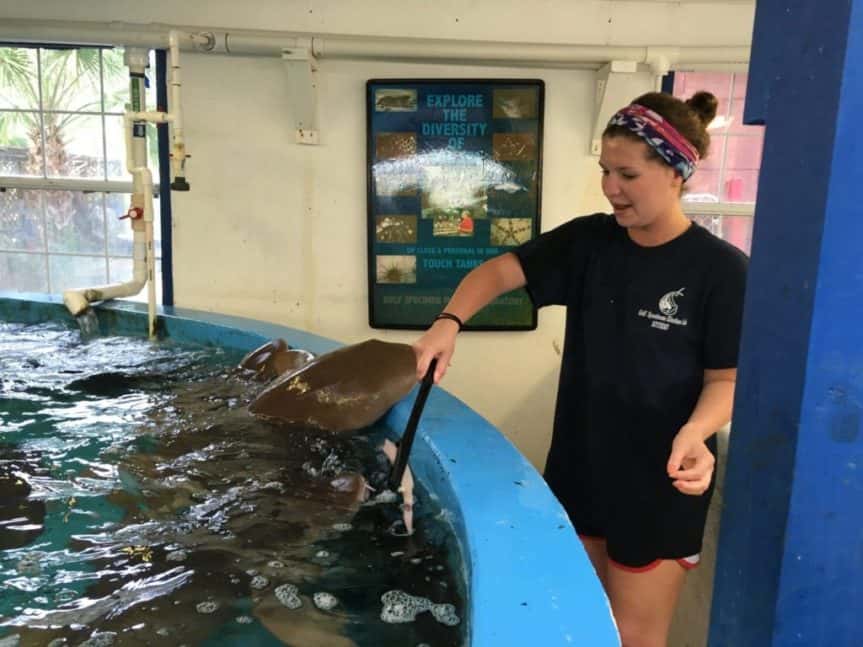 If your family likes to learn by doing, this is the place for you. With touch tanks lining the walls of four buildings, you can pick up everything from a sea-star to a crab. You can also watch and even help when it is time to feed the sharks!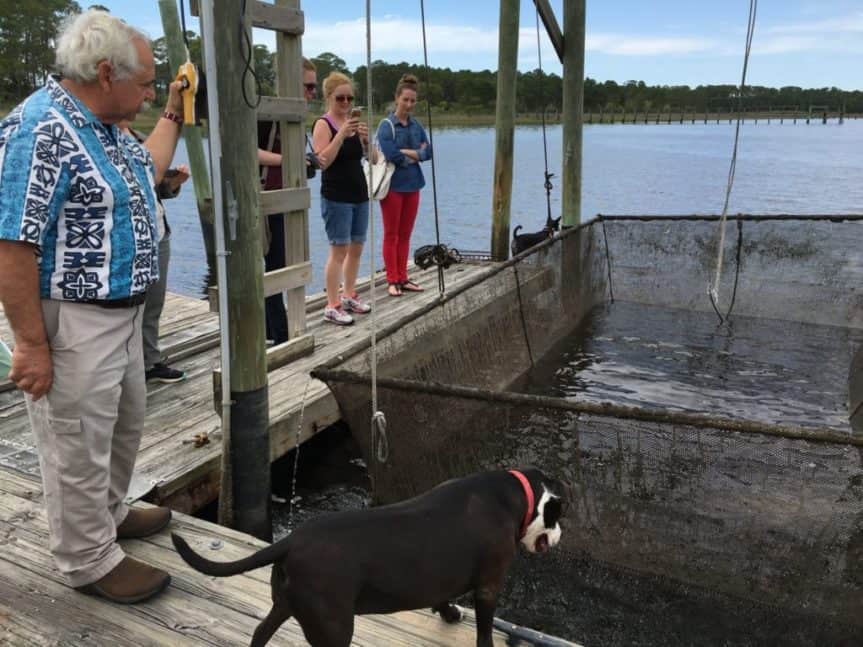 You can also take a trip to the living dock, which is a great place to find out how different creatures in the ocean interact.
This trip was paid for by Visit Tallahassee. All opinions expressed are my own.