Meet the family behind Tampa vegan restaurant, Florish
How two Tampa boys inspired their parents to create vegan pizza that rivals any New York pizzeria
Biting into the Jersey Girl pizza at Florish feels familiar, even though it's my first time trying it. The crispy, chewy crust, the smooth, red sauce and the flavorful sausage crumbles remind me of New York-style pizza. "It has the same texture and flavor," Florish owner Keith Sedita proudly says. He and his wife, Jill—both Northeastern transplants raised with Italian influences—set out to recreate the pizza they grew up eating. With one distinction—it's vegan. Their plant-based lifestyle and their South Tampa restaurant were inspired by their sons.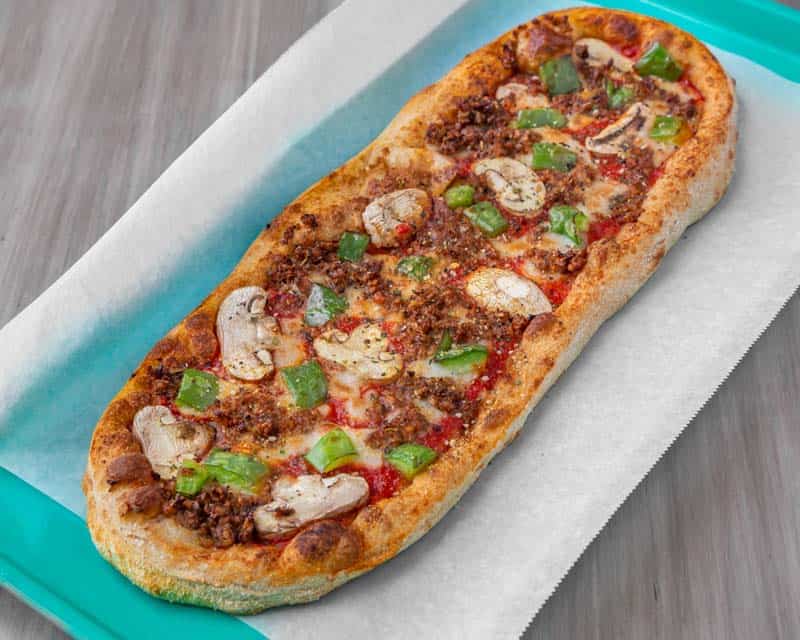 Why did you start Florish?
Jill: We started it as a family because we were just looking for delicious, plant-based food that we could all enjoy. Living in this area, we had a hard time as an active family finding restaurants where we could all find something that we enjoyed and that it would be quick and easy to pick up for lunch or dinner in a hurry.
How did your sons, Demetri (19) and Ethan (16), inspire Florish?
Jill: Our sons undertook the plant-based lifestyle 100% before we did, so they kind of led the way. They became vegans before we did. I would say when they were pre-teen.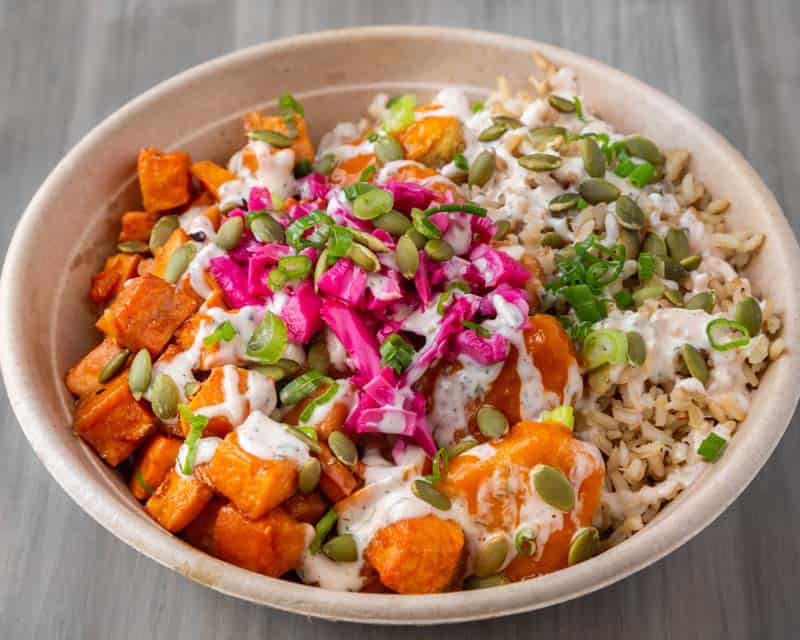 Why did they go vegan?
Jill: They were budding environmentalists (who created the conservation group, Green Gasparilla) and so they really did the research about the impact that the regular food system had on the environment and on the earth. And they also were concerned about animal welfare and their own health. I think kids nowadays are more conscious of what they put in their bodies and how it makes them feel and perform with athletics, so they really came to that on their own.
How did you decide on the menu?
Keith: We think that pizza and bowls are very approachable and familiar foods to vegans and non- vegans alike, and that's why we chose pizzas and bowls to drive our menu.
Jill: We figured out along the way that as long as a food has texture that is craveable and is seasoned properly, it doesn't matter what it's made from. It's a huge compliment when people come in and tell us, 'If you didn't tell me, I'd have no idea this is plant-based.'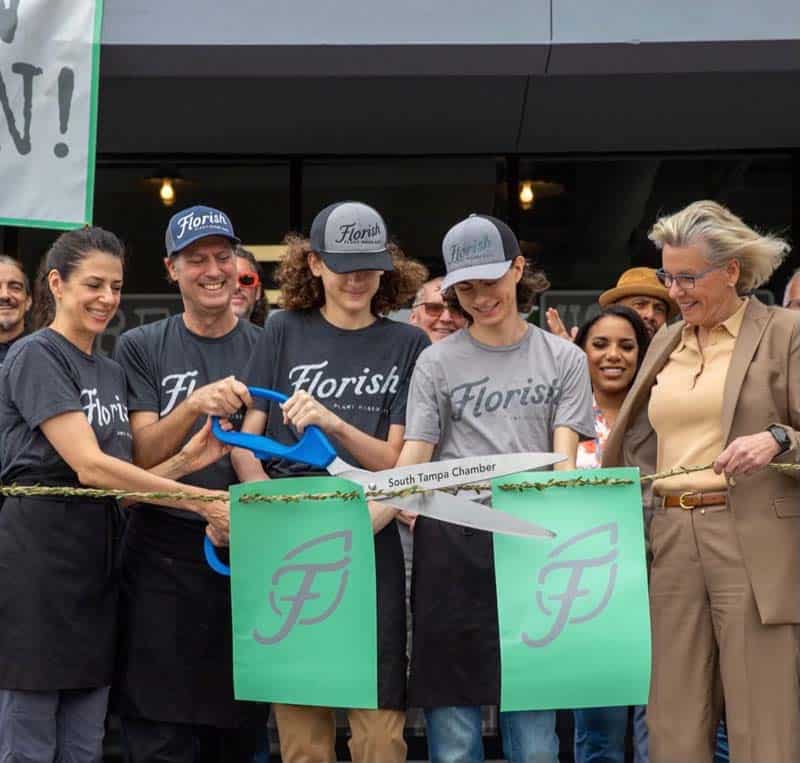 How did you come up with the recipes?
Jill: We did a lot of testing in a test kitchen before we opened with mostly non-vegan taste-testers. And that's how we knew we were onto something. Because we would make these different pizzas and people would be blown away, and it wasn't even brought up that it was vegan. We just said, 'We're trying out these new pizza recipes and we'd like to get your feedback.'
What's the verdict from the boys who inspired the restaurant?
Jill: They love it! Our oldest in in college now in New York and he's craving Florish pizza. Even in New York, he can't get pizza as good as he had here.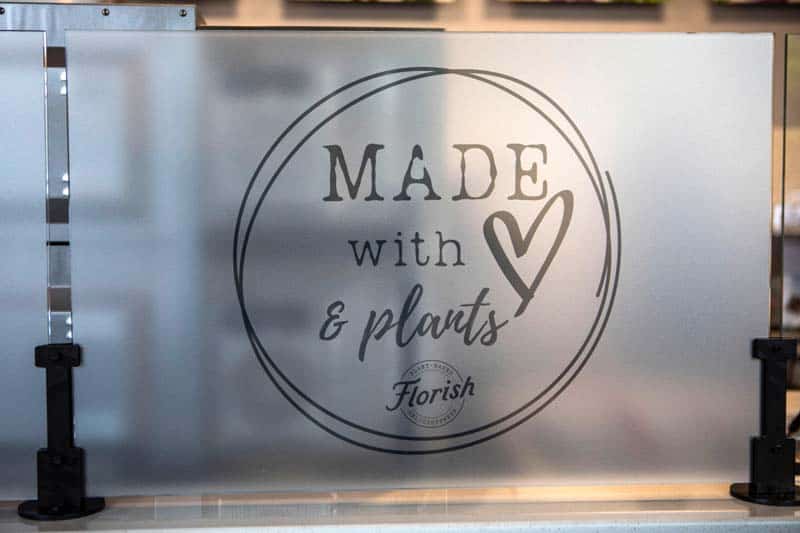 ---
Originally published in January 2023 of Tampa Bay Parenting Magazine.