Children's Gasparilla Parade Day: Gasparilla Preschooler's Stroll
Gasparilla season encompasses so many fun events around Tampa Bay. And families get their own unique spin on the fun – especially the Gasparilla Preschooler's Stroll.
Possibly the most adorable event in the world, the Preschooler's Stroll (launched in 2005) is an opportunity for the under-5 crowd to show their buccaneer spirit right before the main event, the Children's Gasparilla Parade.
It's one of our favorite events during Gasparilla Season.
The Gasparilla Children's Parade and the Preschooler Stroll take place on January 21, 2023. Here are the details and what you need to know to have a swashbuckling great time!
Gasparilla Preschooler's Stroll 
Participants must be in pirate-themed attire and accompanied by adult. While no motorized vehicles are allowed, the little pirates are welcome to ride in a decorated wagon, stroller, tricycle or bicycle. 
When: 2:00 p.m. Saturday, January 21, 2023
Where: A half-mile on Bayshore Boulevard from Howard Avenue to Rome Avenue.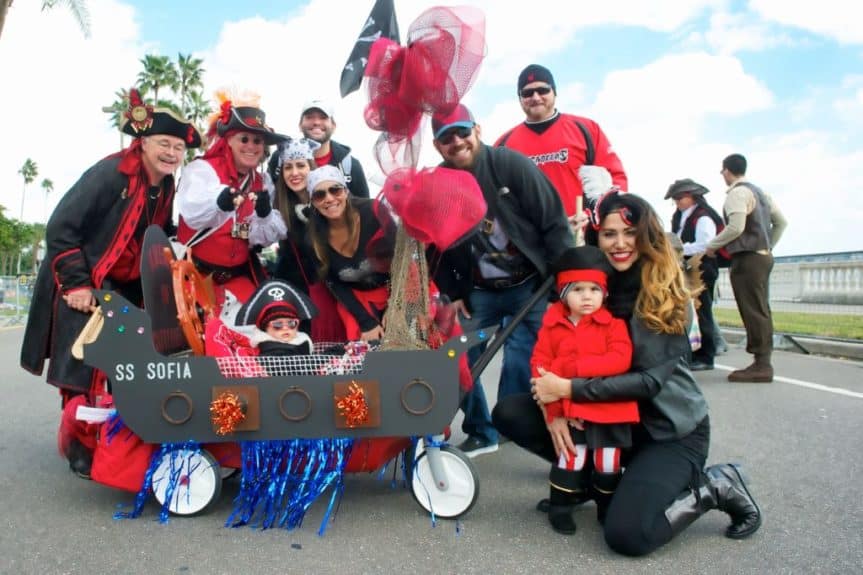 IMPORTANT: There is a mandatory preregistration for this event. No walkups are allowed on the day of, so prevent tearful outbursts and plan ahead!
Also, if you are purchasing your tickets or bleacher seats with a view to watching this event, please make sure you choose a spot between Howard and Rome! Not all bleacher seating will allow you to view this portion of the stroll.  
Plan ahead and do some shopping for Gasparilla gear well before the big weekend!
"We started this because we had a need to do something fun for the kids too young to participate in the parade itself," says Maiken Stefany, director of operations for the Children's Gasparilla Parade.
The stroll is an easy half mile on Bayshore Boulevard from Howard to Rome Avenues and starts at 2:00 p.m. Saturday, January 21, 2023. It's short, but it's still one of the best celebrations.
All children must be in pirate or animal themed costume, and must ride in decorated "units," strollers, wagons or tricycles. No motorized vehicles or vehicles of any sort are allowed. 
 "Parents really get into it," Stefany says. "Neighborhoods get together and decorate wagons the same way. Parents go all out, some do replicas of ships that are really intricate—fake smoke for cannons, and some light up… the more glitter and beads, the better!"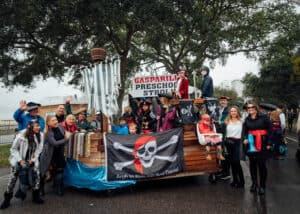 Children's Gasparilla Preschoolers Stroll. Photo by Event Fest.[/caption]
Prizes will be awarded for exceptional best in show "floats," and Stafany says winners are usually offered complimentary bleacher seating for the children's parade.
While this mini parade is intended for children 5 and under,  there are no restrictions on older children who wish to walk and pass out beads.  Children of all ages love to join in on the fun.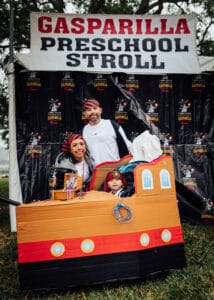 The tots (and mandatory accompanying adults) must gather before the start time. In recent years, the stroll has been moved away from the staging area for the larger floats for the children's parade. In 2021, more than 1,000 people participated in this event. 
 "It's adorable, it really is," says Stefany. "We only move as fast as the smallest pair of legs can go. We are excited to see it continue to grow." 
Get all the Gasparilla Season details in our Ultimate Guide to Gasparilla 2023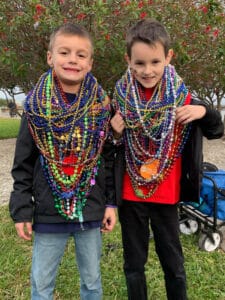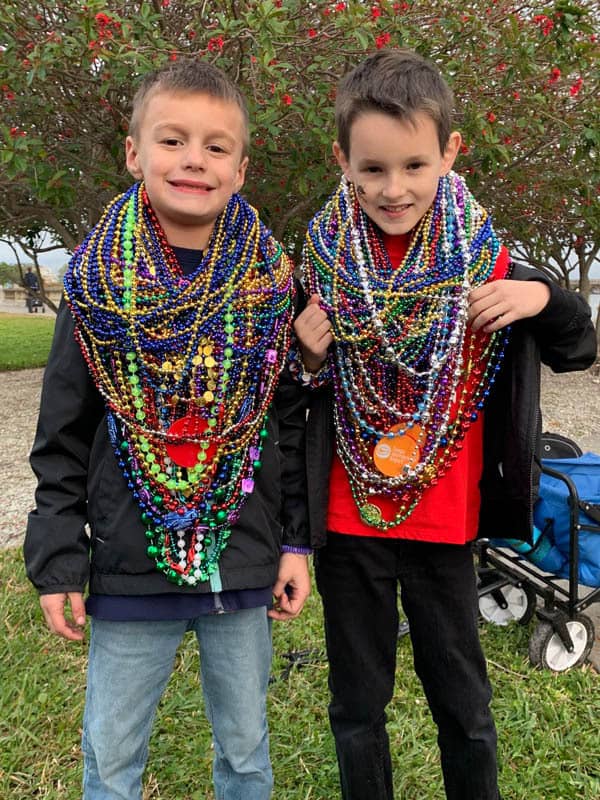 Editor's Note: Updated each year, originally published in the January 2018 issue of Tampa Bay Parenting Magazine.