Family Travel Review: Royal Caribbean's Harmony of the Seas
Disclosure: This is a sponsored post. Tampa Bay Parenting Social Mom Mandi Mella was invited by Royal Caribbean to set sail on Harmony of the Seas. While her trip was paid for by Royal Caribbean, her review is 100% honest.
---
By Mandi Mella, Tampa Bay Parenting Social Mom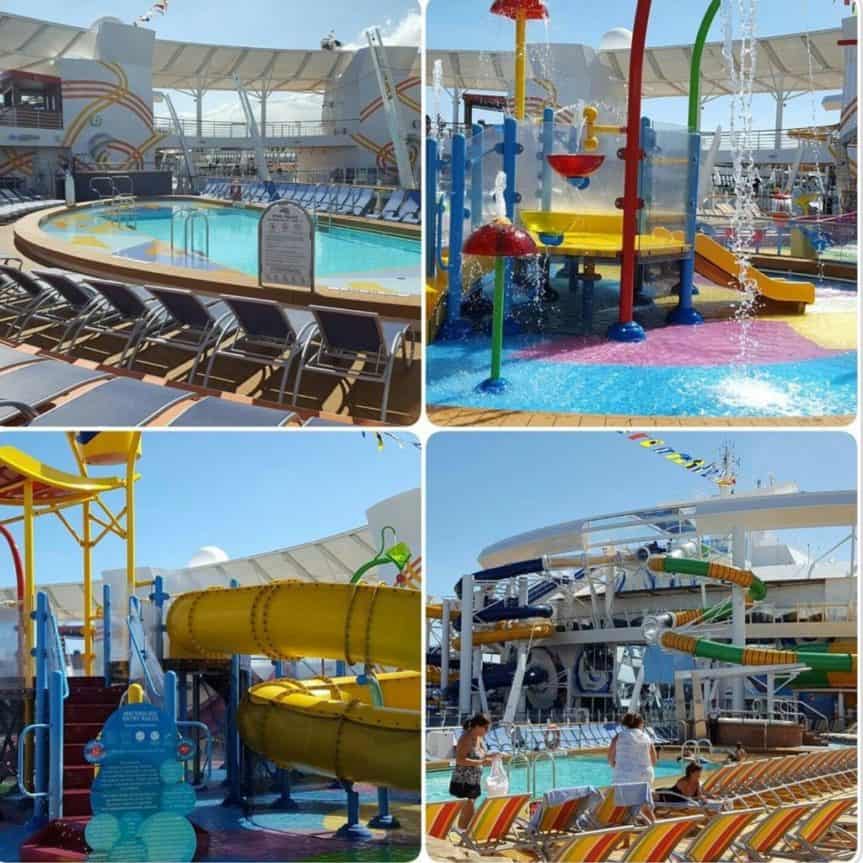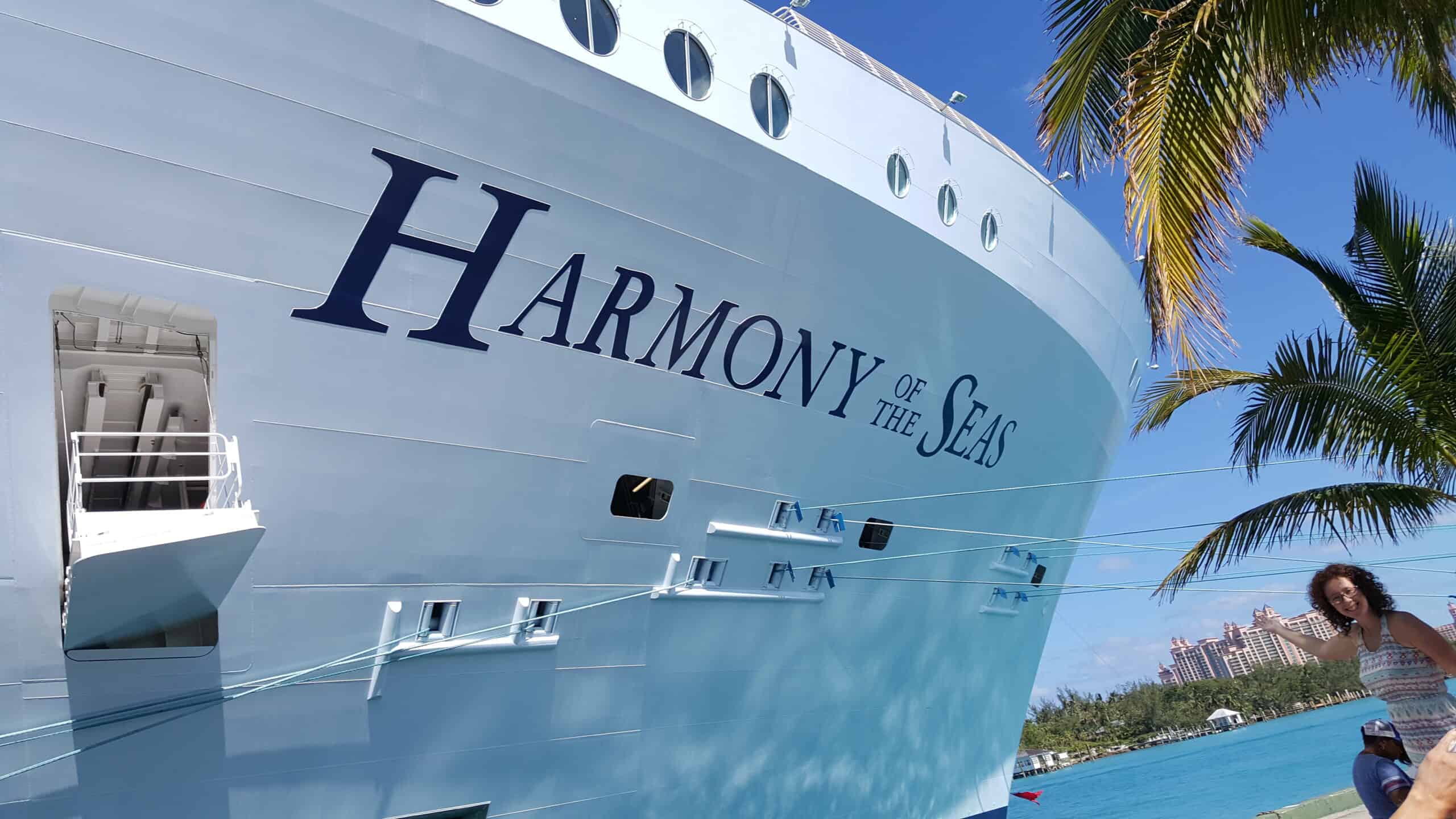 I was invited to the pre-inaugural (and review) of the Harmony of the Seas. I have one word: WOW! It was everything I could possibly ask for and more in a vacation. I'm so thankful to Tampa Bay Parenting Magazine to have allowed Me to bring you all of the amazing and exciting things Royal Caribbean has to offer for you and your family's vacation wants, needs and desires.
From the moment we arrived in Ft. Lauderdale, I am pretty sure my smile never left my face. From customs to check in everything went very smoothly. We were greeted by beautiful and elaborate dancers as we boarded the ship. Such a great welcoming. Everyone who works on the Harmony of the Seas were never without a smile and super helpful. Especially, to me, as this was my first time EVER on a cruise.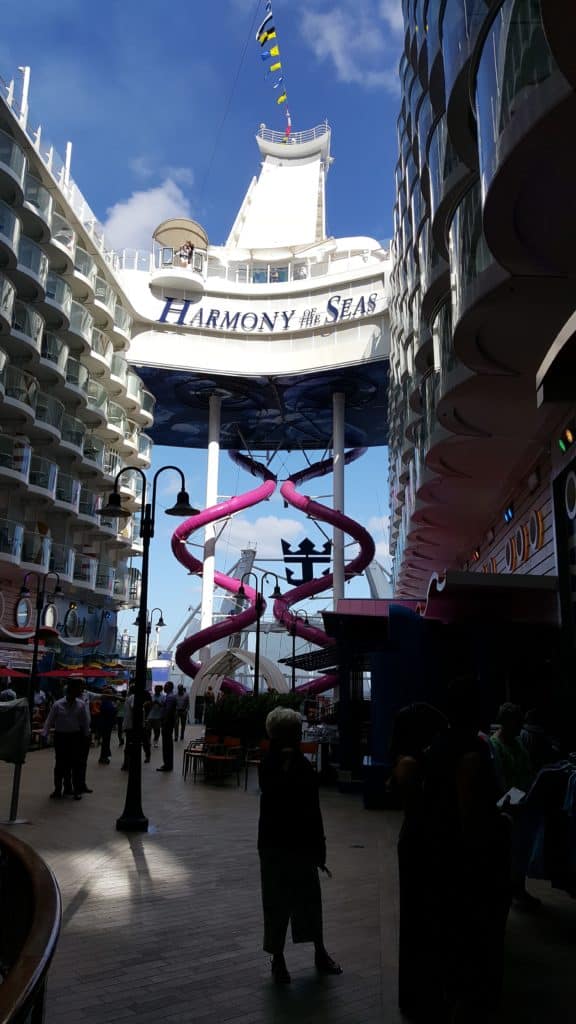 I could not get over how beautiful the ship was set up and decorated. I was so impressed with all of the details that went into the ship to make it so spectacular. There were so many photo opportunities that awaited you around every corner. This ship was definitely family-friendly. So many ways to shop, play, and dine. The possibilities were endless. They have a huge kiddie pool/ play area called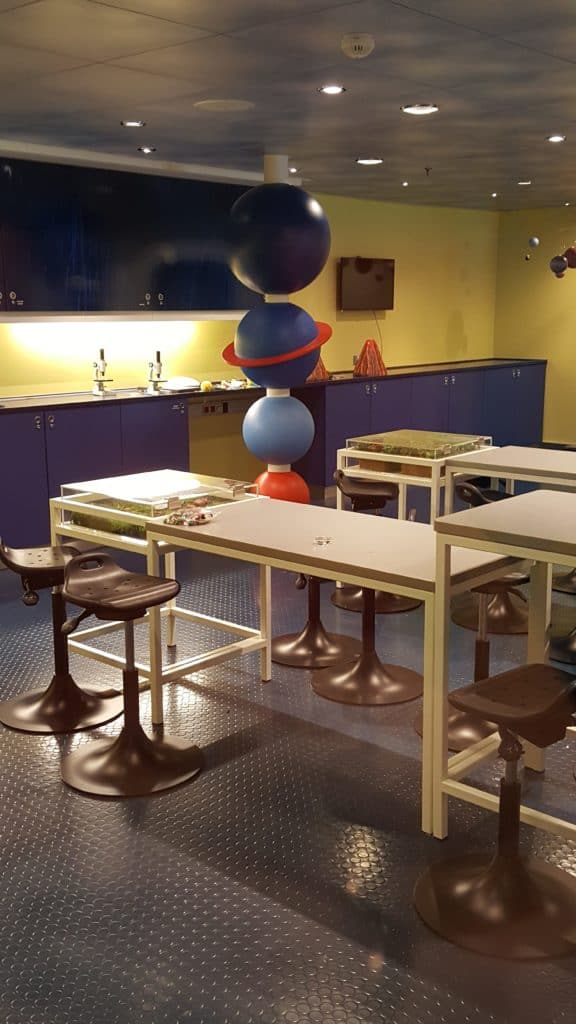 Splashaway Bay complete with water cannons, slides, a drench bucket. Also, available is Adventure Ocean. A wonderful youth program that engages kids from 3 to 11 years old that has exciting activities, experiments, themed parties and much, much more. I personally met the staff in Adventure Ocean. They were so excited and friendly, it would be hard for any child not to be excited. This is a perfect place for your child to come and learn and have fun, while the parents can have a few hours of alone time to explore the ship. It is such a great win for everyone. Perfect for the time parents may need a break at one of the Adult only pools.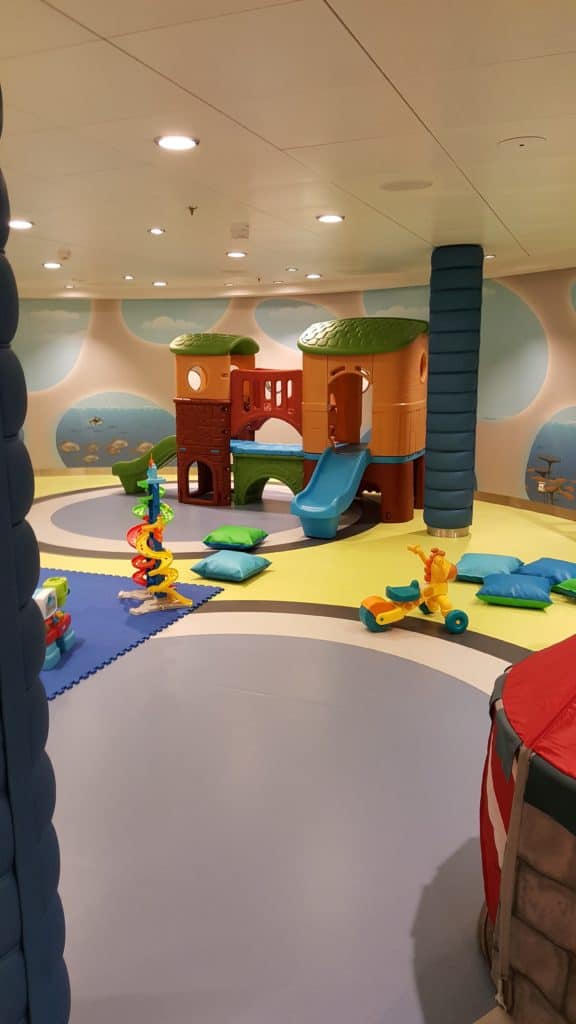 The ship has daily family activities, child programs, Kid pools, a carousel, arcade, zip lining, Broadway shows, music concerts, and water-slides. Something for everyone in your family to experience. This boat was more like its very own city than a ship. It has bars, restaurants, Starbucks, Broadway and aqua-theater, casino, and shopping! We had a brief stop in Nassau Bahamas, but I noticed a lot of passengers chose to stay on the boat. There is so much to do.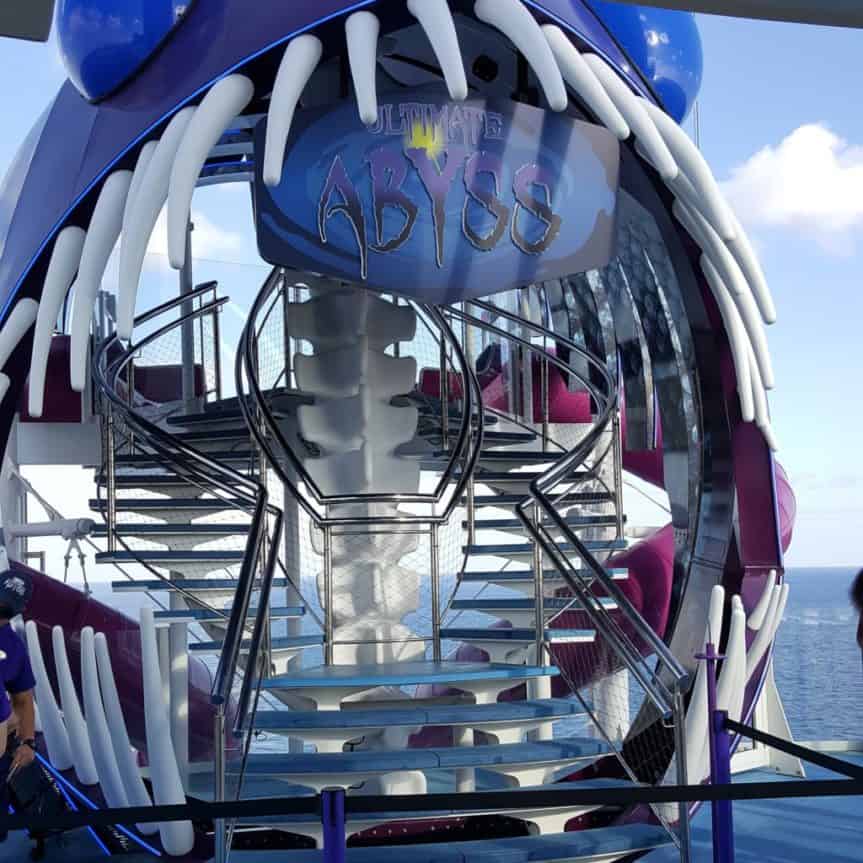 I personally loved the zip lining and the Ultimate Abyss Slide. The lines were not long and the adrenaline was amazing. There is an adventure at every turn. You have the FlowRider, Wonderland, Boardwalk, Bionic Bar, Pool Deck, Central Park, Fitness center and Vitality Spa and Fitness. The options to fill your vacation fun are plentiful.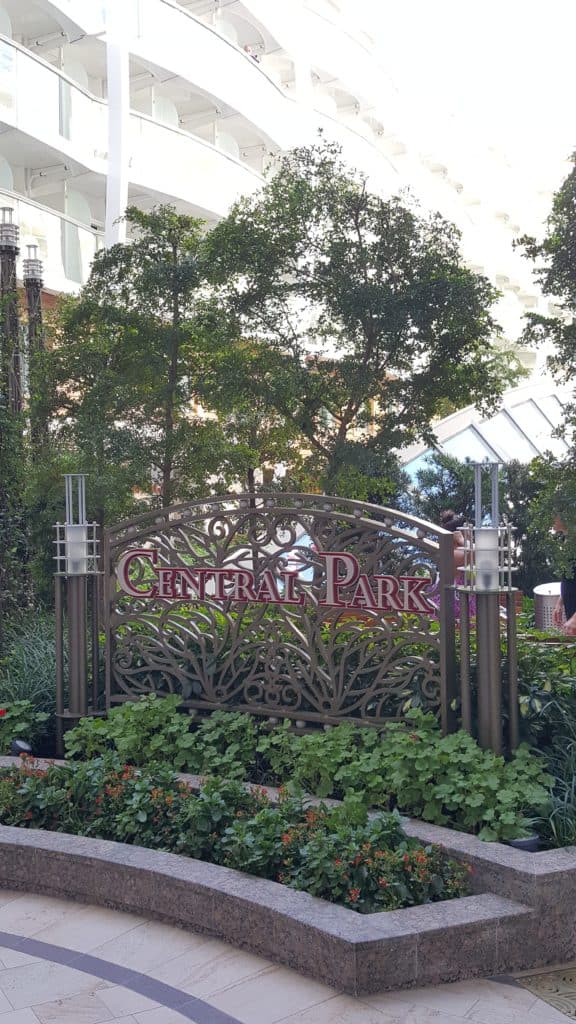 The rooms are spacious and inviting. I had a sea facing room with Balcony. The views were breathtaking. I loved that at any moment I could look out and have an amazing view. Everything was available at your fingertips. Just turn on your TV and you were able to find a schedule of the days events, press a button on the phone for room service, or turn a channel for music. I was completely secluded with my room and enjoyed the peacefulness of the ocean. I definitely recommend a sea view room.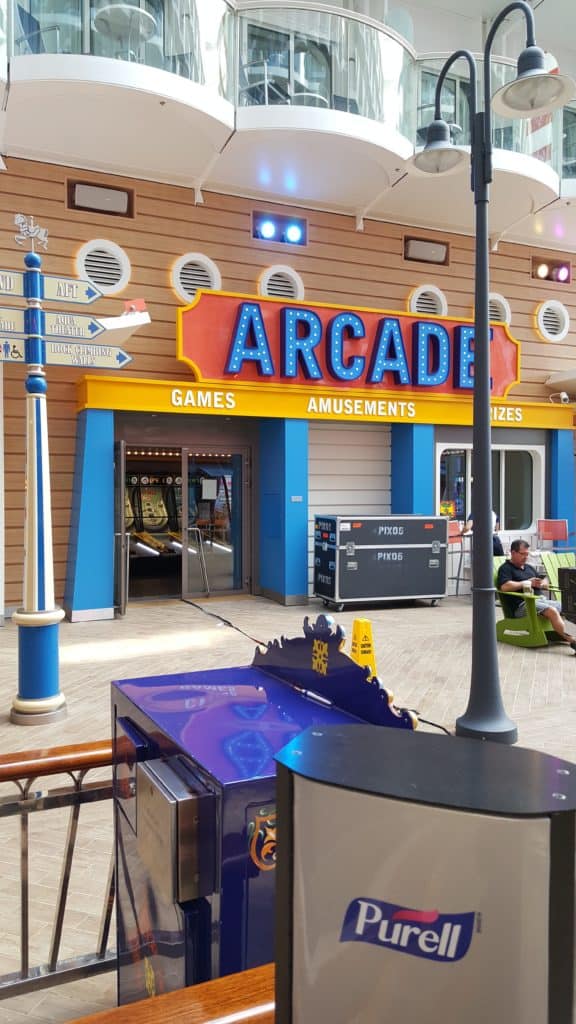 Above all, the service on the ship was 5 stars. Everyone who worked on the ship was beyond friendly. If you needed anything or had an issue, no problem. They have you covered. Seriously. I did not come into contact with anyone who was not happy or helpful. That is so important when traveling with family and young children. Knowing you will be helped in your time of need. Very reassuring as a parent.
The only problem is once you experience Royal Caribbean, no other cruise will ever compare. This boat is ridiculously amazing!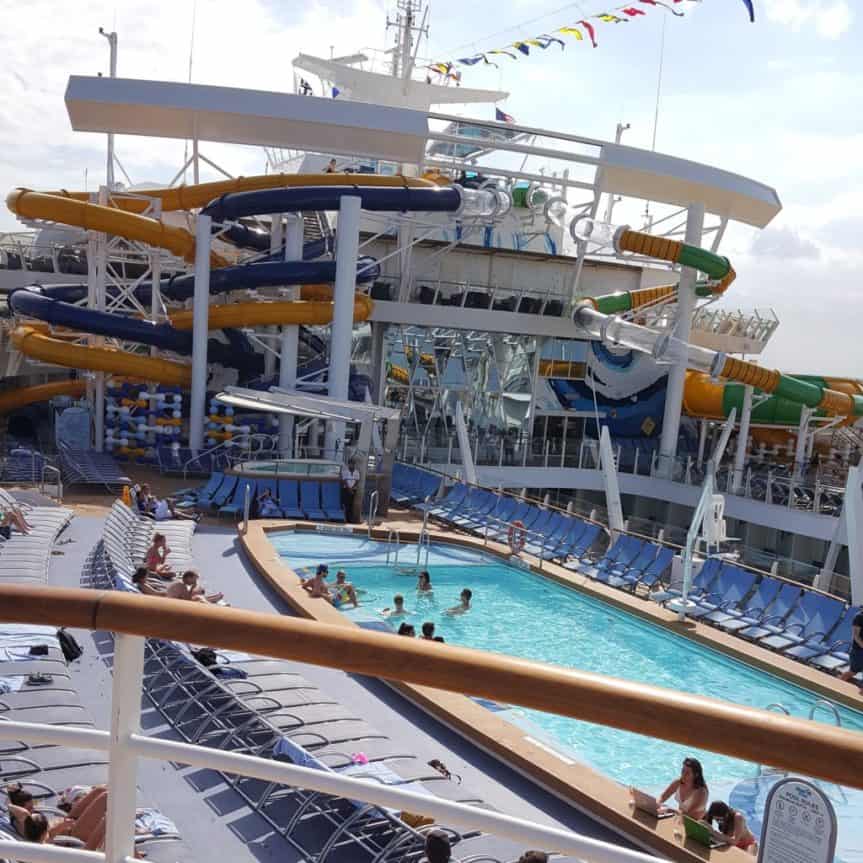 Amenities of Harmony of the Seas:
Ultimate Abyss Slide
FlowRider
Pool & Sports Zone
AquaTheater
Jamie's Italian
Wonderland
Boardwalk
Izumi
Main Dining Rooms
Youth Zone
Splashaway Bay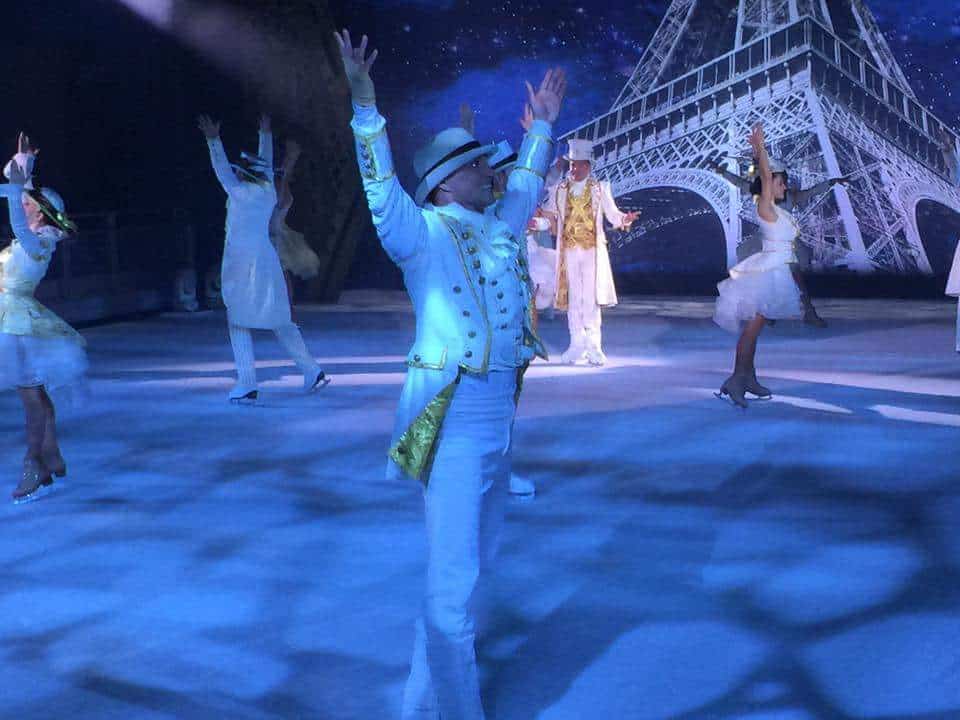 Bionic Bar
Pool Deck
Casino Royal
Central Park
Perfect Storm Slides
Boleros Lounge
150 Central Park
Fitness Center
Vitality Spa & Fitness
Zip lining