Black History Takes Center Stage in Hillsborough Schools
Who is Barack Obama?
Who is George Washington Carver?
Who is the Father of Black history?
On a Wednesday afternoon two days before winter break, about 40 students gathered in the media center at Chiles Elementary School to answer those questions, and many more.
They are members of Chiles' Black History Brain Bowl Team.
Hillsborough County Public Schools joined forces with the Hillsborough Alliance of Black School Educators (HABSE) to create the Black History Brain Bowl. Each school in Hillsborough County creates a team, and during January and February, these teams compete against one another in Black History trivia.
Chiles took it one step further, however. It had so much interest that the school created several teams that will compete against each other in a school-wide competition.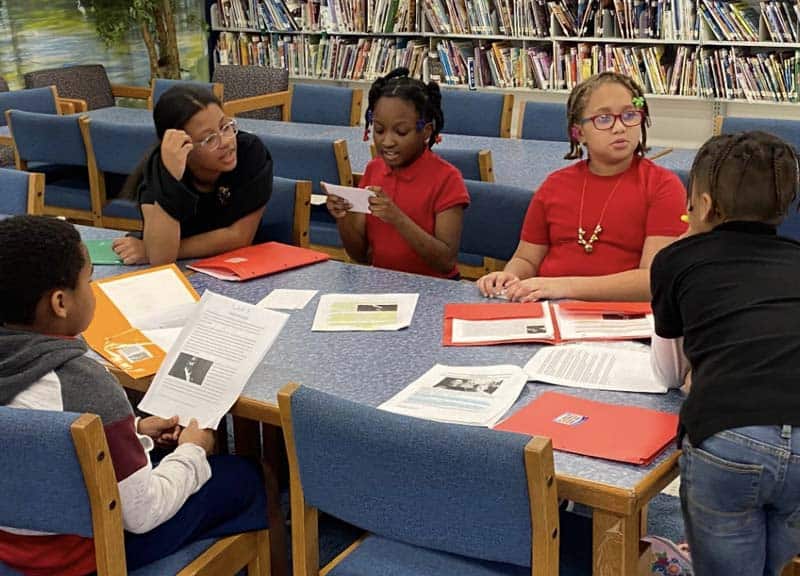 Linda Rosen and Jasmin Brown are both teachers at the school and the team's co-sponsors. "I think this team is important," Rosen says. "I think the students need to have good role models and learn about history. They need to feel pride. They're learning about Black scientists, educators, and inventors. I see the pride in the students' faces and it makes me very happy."
Brown agrees: "Having wide diversity in our school, this allows students to learn more about their heritage and gives them a chance to see themselves in these important people.
The team meets once a week after school for an hour. They have discussions, take notes, use flash cards and even play Black History Jeopardy!
Arwa Ahmed is a 5th grade student at Chiles and captain of the competition team that will compete in the district-wide Black History Brain Bowl. "I joined the team because it's really fun to learn more about African American heroes that helped us form this world," she said. "My favorite person is Harriett Tubman. I love learning about her. She really helped change this world in a lot of ways."
It's those types of comments that make all the work worthwhile for Ms. Rosen and Ms. Brown.
"It's important that students learn about the contributions of Black History young," Rosen states. "If you feel pride in where you come from and who you are, you're going to have a better chance at being successful in life."
For Ahmed, that success begins now.
"I think we are going to win the first-place trophy at the district competition," she says. "Just like we did last year!"
The finals of the Black History Brain Bowl for elementary, middle and high schools will be held Feb. 11 at Middleton High School.
To learn more about the Brain Bowl and Black history in Hillsborough County Public Schools visit our website.
---
Originally published in February 2023 of Tampa Bay Parenting Magazine.