November Cover Story: Meet Home DIY Influencer Lindsay Dean and family
If 2020 has taught us anything, it's how to get comfortable at home, like it or not.
For many of us, this has been a year of tackling projects at home we've long put off or coming up with new ones under the influence of social inspiration. Instagram influencer Lindsay Dean of @frills_and_drills caught our eye during the pandemic quarantine with her beautiful home projects, and even projects for friends and family.
We knew we had to get to know her and find out what inspired this Tampa Bay mama to pick up the drill and DIY!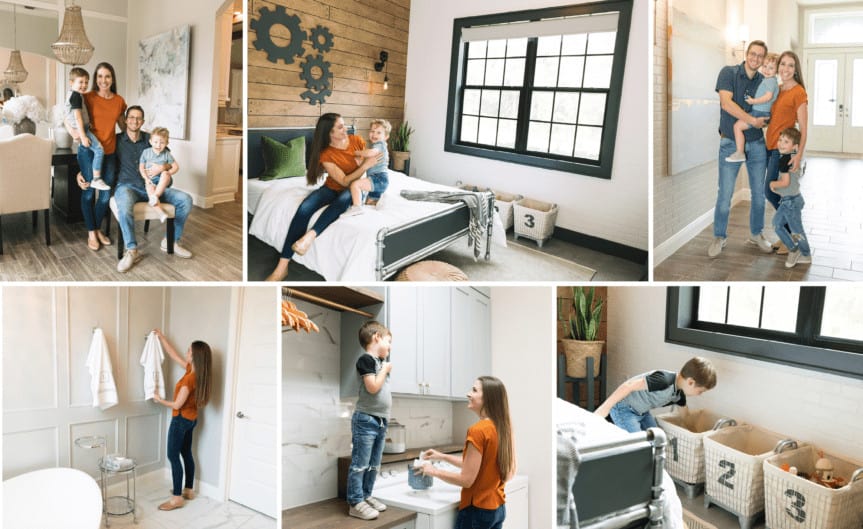 ---
Byrne: Tell us about yourself and Frills and Drills. How did you get your start?
Dean: I started about 10 years ago when my husband and I purchased our first home together. We were newlyweds, fresh out of college with no budget for home renovations or upgrades. Pinterest was really becoming popular at the time and I was determined to have my home look "Pinterest worthy" despite not having the funds. I asked my dad if I could borrow his miter saw one day and the rest is history! I used the saw to build my very first project – a DIY headboard, followed by new baseboards in our guest room. I became addicted and never gave his saw back!
Byrne: What are some of your favorite DIY projects?
Dean: Oh boy I have so many favorites. I would have to say my laundry room is one of my overall favorite projects because it encompasses so many different projects in one small space. I did everything from building all of the cabinets from scratch (my first time ever), tiling the entire back wall, building a countertop and floating shelves, and adding a light fixture and accessories.
Byrne: What has the experience been like sharing your work and expertise with thousands of others?
Dean: It's hard to fathom if I'm being honest! On one hand it feels like I'm chatting with a single friend, but on the other side I remind myself it's actually like I'm talking to a football stadium full of people. And it's strange because sometimes I really don't feel qualified to be giving tutorials on all the projects I do. I have no education or background in DIY/home improvement and honestly just make it up and figure it out as I go. Google and YouTube are my best friends! But that's my main mission—to let others know that if I,a-stay-at-home mom, can do it, so can you!
Byrne: 2020 is the year of HOME. right?!? 
Dean: 100%! I've been saying this long before the pandemic, but you spend so much time in your home and it should be a place you absolutely love. On any budget! And this year that rings true more than ever. Since we haven't really been able to go many places, it's been such a productive year for me and so many others to chip away at that honey-do list! I've seen so many become inspired and make beautiful changes to their home this year, and it just makes me so happy!
Byrne: You are also a mom figuring out work/life balance. How has the pandemic impacted your family?
Dean: Just like everyone else, it has been a challenge. My husband has been working from home while I'm trying to keep screaming toddlers from yelling in the background of his conference calls! And throw in simultaneously working on some sort of project to share with my audience…it's been a six-pin juggling act for everyone this year and I'll be the first to admit that sometimes one (or four!) of the pins is on the ground at any given moment!
Byrne: What are some of the easiest, most cost-effective DIY projects  most families could conquer on their own?
Dean: I LOVE a good accent wall. There are so many variations and styles and it adds so much value and character to your home. Whether you want to start with stenciling a wall, wallpaper or the all famous shiplap, I think they're all possible and inexpensive options for any family! The hardest part is starting. Once you get over that hump, you feel so empowered and realize that it's JUST a wall. You learn so much and it's just a fun experience overall.
Byrne: What do you love about living in Tampa Bay?
Dean: We've been in Tampa since 2013 now and what I love most is that our family is here. We've lived in other cities and even states and there's no place like home! My husband grew up here in the Tampa area and is a Tampa fan through and through! We love living in the burbs but only being 25-45 minutes from anything and everything big cities have to offer. I couldn't imagine living anywhere else!
---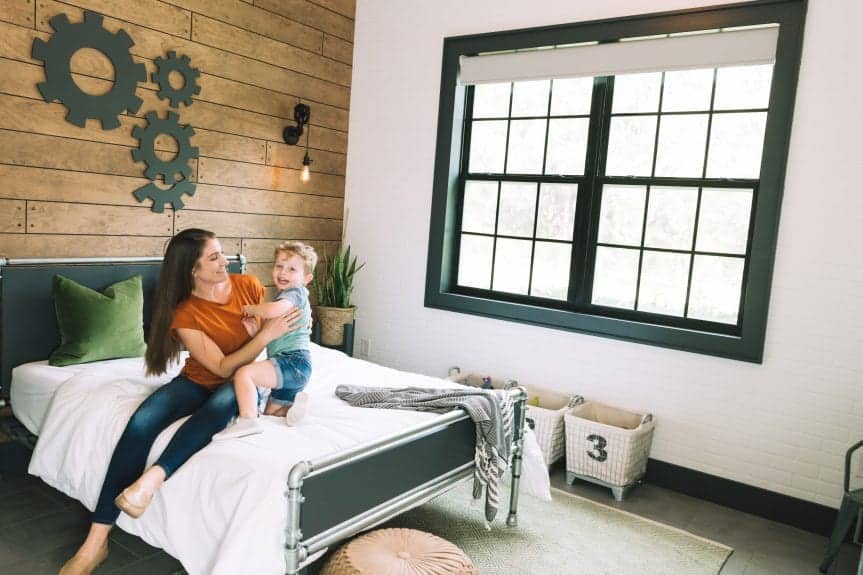 "The idea of this industrial-themed bedroom came from one of our favorite local restaurants, Three Bulls. We visit there frequently and one day I thought, 'How cool would it be to make my son's big boy room look like this place?' And that's exactly what I did! The restaurant has wood and brick feature walls everywhere, lots of pipe shelving and even a big greenery wall which is why I added the pops of green in the space. Both of my boys think it's so fun that his room looks like the restaurant and apparently now think all bedrooms are inspired by restaurants."
Follow Lindsay: Frillsanddrills.com, Instagram: @frills_and_drills
---
More influencers we love to follow who are sharing brilliant DIY ideas for the home: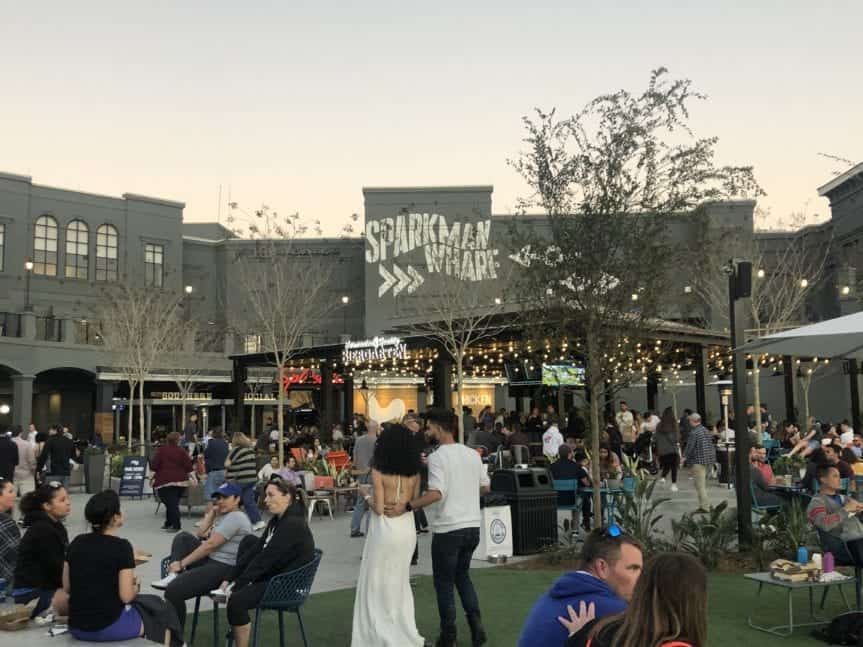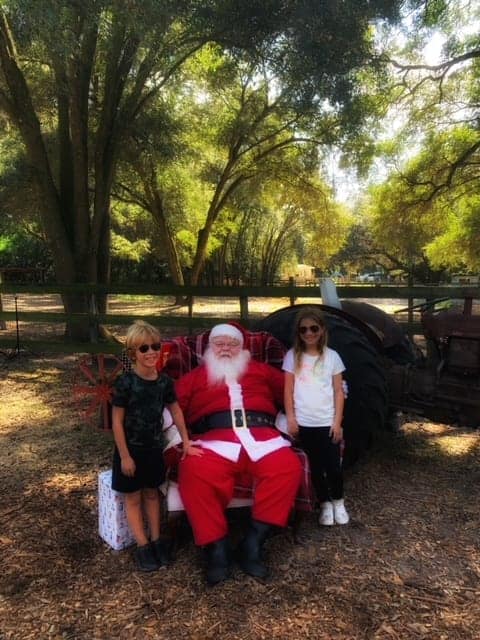 JACKI QUINONES:
@crazylifewithlittles
crazylifewithlittles.com
Jacki's DIY magnetic chalkboard is so cute next to her kids' desk!
---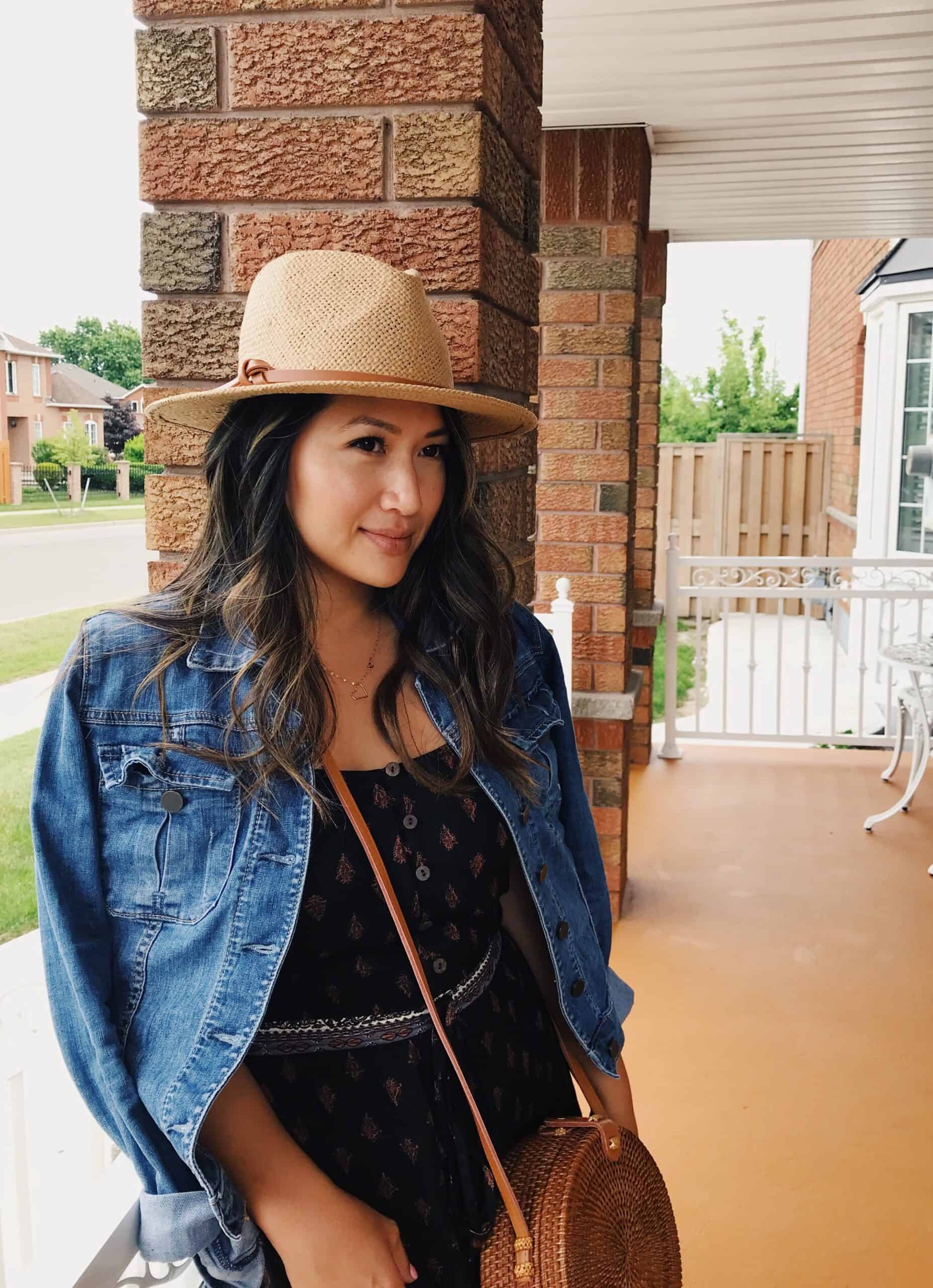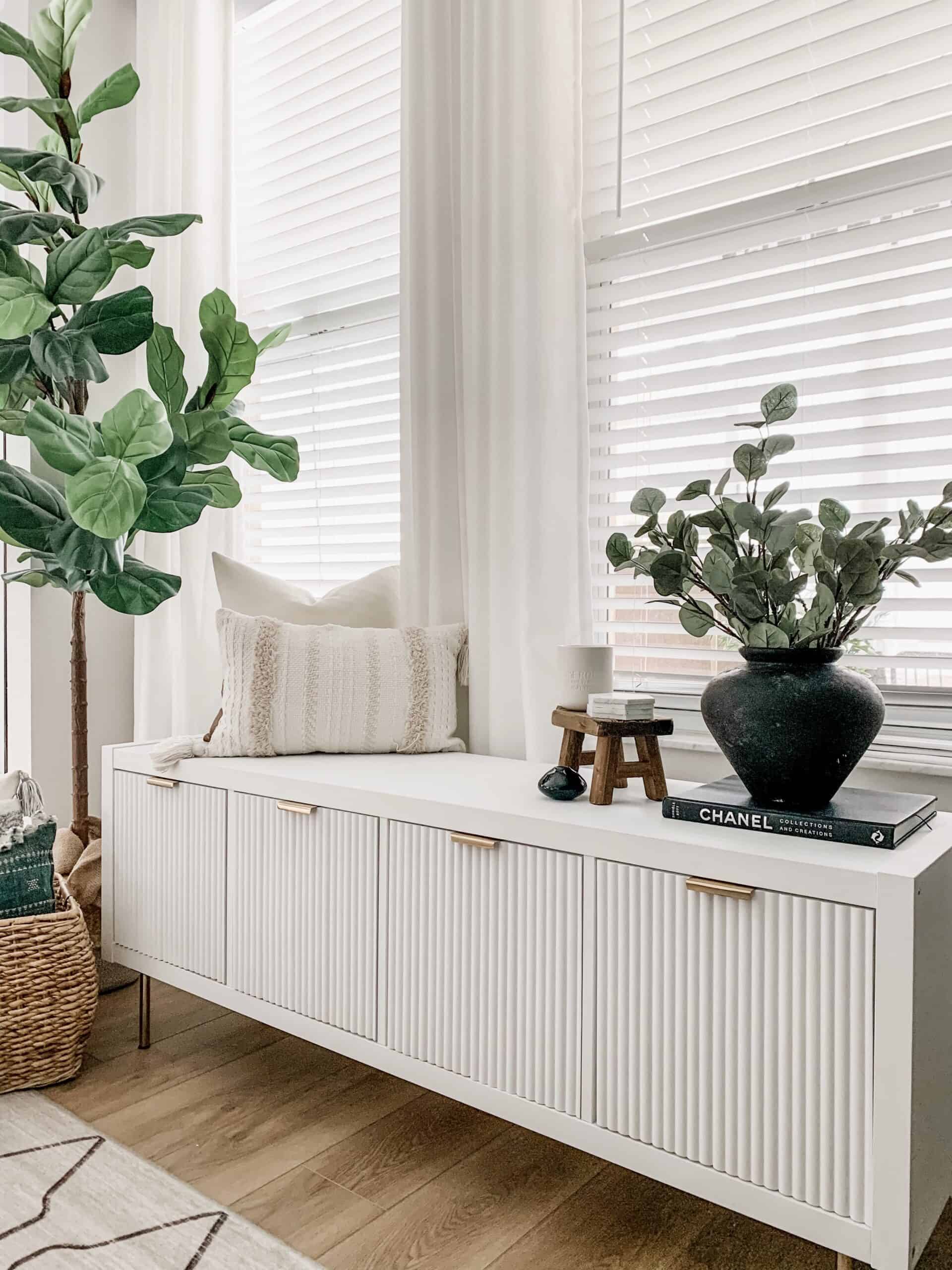 KIM BUI:
@xomyhome
xomyhome.com
Best IKEA KALLAX hack ever! Check out the media console in her Instagram highlights to see how she did it.
---
*Originally featured in our November 2020 Issue: Cover Story