Local mom shares expert tips on how to homeschool your child in Tampa Bay
Tampa Bay area families can find abundant local resources to kick off their homeschool journey
Homeschooling in Tampa Bay
Mention the word "homeschooling" in certain circles and you may receive eye rolls, grunts, and grimaces. After what many families experienced when schools closed during the pandemic, many parents become triggered by the mere thought of homeschooling.
However, what families experienced during lockdown was not true homeschooling, but rather an attempt to replicate school at home during dire and stressful conditions. The COVID schooling situations that many families faced lacked flexibility and support. Many parents and caregivers played the role of teacher while trying to work a full-time job.
Families who make the choice to homeschool as part of their lifestyle understand that it entails far more than recreating a classroom in your home. Homeschoolers can learn anywhere: at a co-op with friends, at the supermarket, or at the beach.
Essentially, homeschooling is whatever works best for your family. Fortunately, that leaves families a lot of freedom to explore the myriad avenues and resources that Tampa Bay has to offer.
Related: Worldschooling: A local family shares their family's educational experience while living abroad
As we experience the back-to-school season, families throughout Tampa Bay are reflecting on their children's academic options—public school, private school , or homeschooling. The reasons to homeschool vary widely amongst families, but one thing is clear: Homeschooling can offer a much more enriching and beneficial academic path than parents may realize.
If the financial cost of homeschooling or private school concerns you, consider applying for one of the Step Up for Students scholarship options available through the state of Florida. Each scholarship has different requirements and eligibility.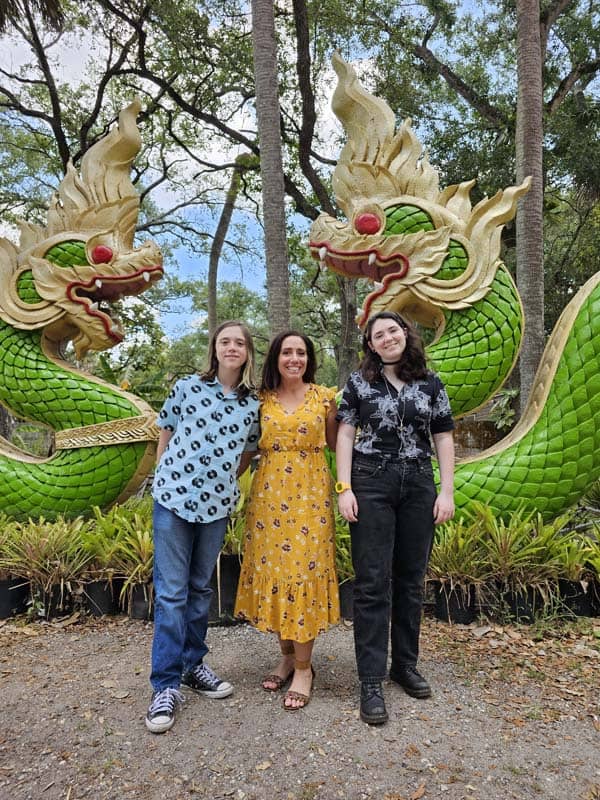 How to Start Homeschooling in Tampa Bay
When you are ready to take the leap into homeschooling, start by submitting a request to your home county. Most counties offer an online form where you submit your intent.
With the click of a button, you officially withdraw your student from the county and begin your homeschool journey as a parent educator and administrator. The date of your online submission becomes your official annual evaluation date. Annual evaluations can take one of several formats, the most common of which are portfolio reviews or standardized testing with a certified homeschool evaluator.
If you are uncertain or overwhelmed by the evaluation process, Florida Unschoolers can offer some guidance and ease for homeschool families with young children. For children in middle or high school, consult with a homeschool evaluator to be sure you understand how to make transcripts for college and choose the best curriculum options and course progressions for your child.
The Homeschool Hive, a local homeschool store and curriculum resource, can also offer some guidance.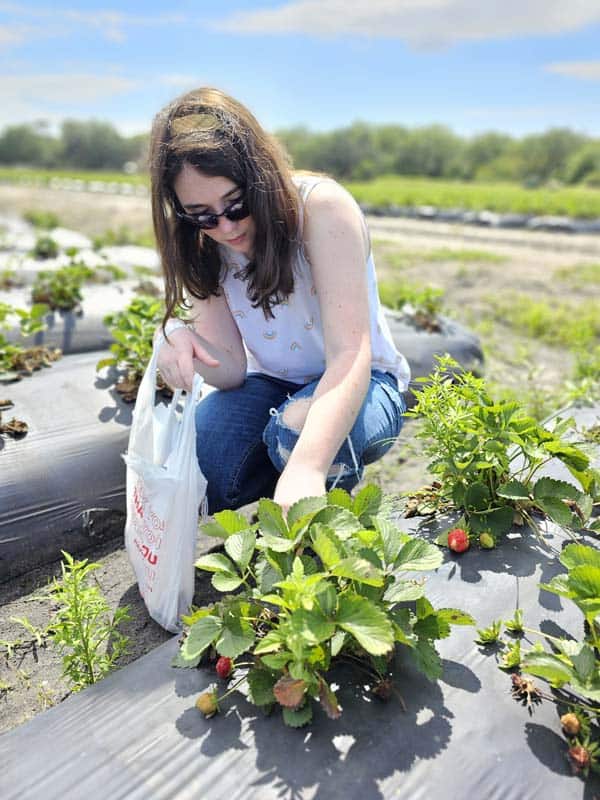 Deschooling
Once you submit your intent to homeschool in your home county, take a deep breath.
Then, begin your "deschooling" journey by meeting your child where they are at. Focus on your child's interests and needs to establish a love for learning.
Where you are in your homeschool journey will determine your child's needs. For example, if you have young children at home, you may want to focus more on learning through play and fun hands-on experiences to establish a curious learner. Pretend play, crafts, games, and reading books for enjoyment are all great ways to help educate a child in engaging, authentic ways.
With older children, you may want to focus more on subjects related to their areas of interest while continuing to foster curiosity and critical thinking with project-based learning opportunities. Some high schoolers and middle schoolers may want to focus on academics related to college readiness or trade schools while still creating a learning environment built around their interests.
Homeschooling allows your children to grow and learn at their own pace, meaning you are not bound to the grade levels established by traditional schools. Some students work vigorously beyond their grade level; others take a more unhurried journey. While some homeschoolers graduate high school early with their A.A. degree, others may take an extra year to complete high school.
There is no stigma associated with slowing down to provide a path that works best for your child. Both journeys are completely valid and acceptable in the homeschool community.
Also, let go of the idea that learning has to happen Monday through Friday, 8 a.m. to 4 p.m., and that you need to complete all school subjects every day. Your homeschool schedule should be whatever works best for your family. Lessons can be cross-curricular, thematic, and/or project-based. Some days you might work intensely on one thing to the exclusion of all others and catch up with other subjects later on in the week.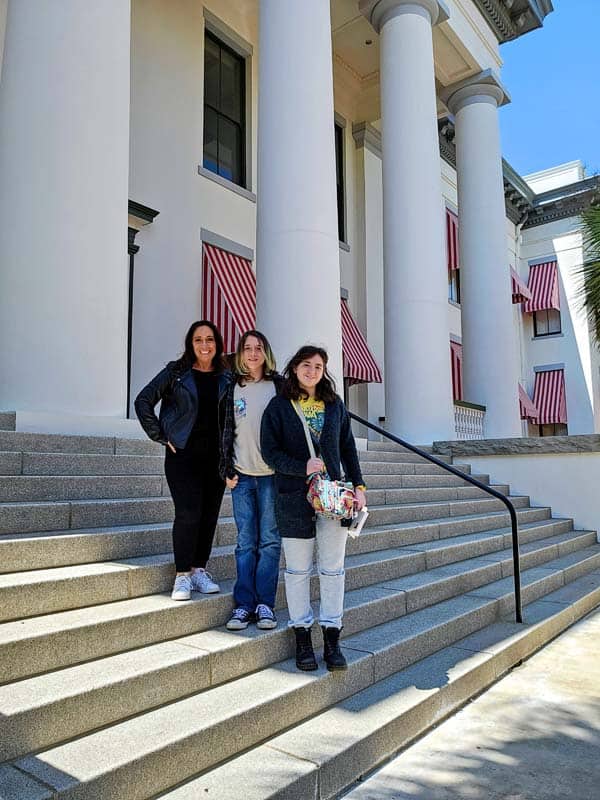 Learning Opportunities Outside the Home
Homeschooling allows the flexibility for learning opportunities outside the home by incorporating field trips and other learning adventures into your days.
Field trips provide real-world lessons and experiences to foster lifelong learners. No matter the age, all homeschooled students can benefit from regular visits to libraries, parks, farms, museums, aquariums, zoos, and amusement parks. Take nature hikes and bike rides. Visit Tampa Bay's beautiful beaches. Find volunteer opportunities in the community.
For stress-free field trip adventures, follow Gulfside Art and Science Academy on Facebook.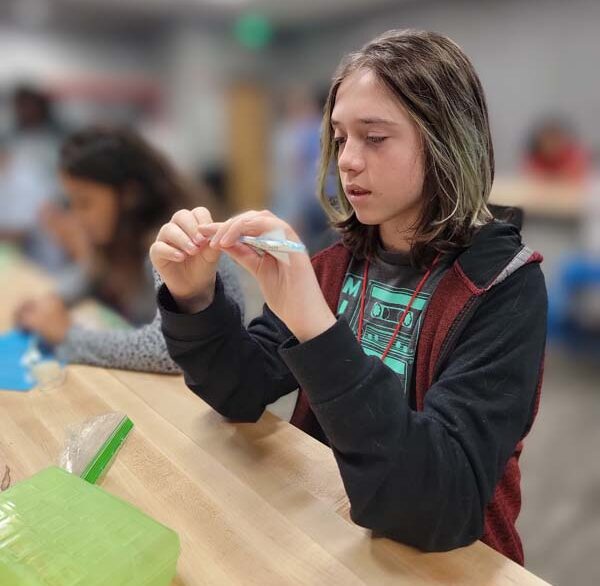 Virtual Learning Options
If making curriculum decisions sounds overwhelming or perhaps you want more structure, there are virtual learning options.
Florida Virtual School (FLVS) Flex allows K-12 students to take tuition-free virtual public school classes taught by Florida educators, and the courses meet Florida's Benchmarks and Standards. Flex allows students to work at their own pace. If your child is a Step Up for Students recipient, take time to learn about and understand the requirements and guidelines before registering for FLVS courses.
Similar to FLVS, Khan Academy also offers free self-guided core curriculum courses for pre-K to 12th grade where students can work at their own pace.
Outschool offers a wide variety of virtual classes from core curriculum school subjects to fun electives and is definitely a popular option for many families. Every interest and subject can be found, from coding to cooking to drama and Dungeon and Dragons. Fees, format and availability vary for each class.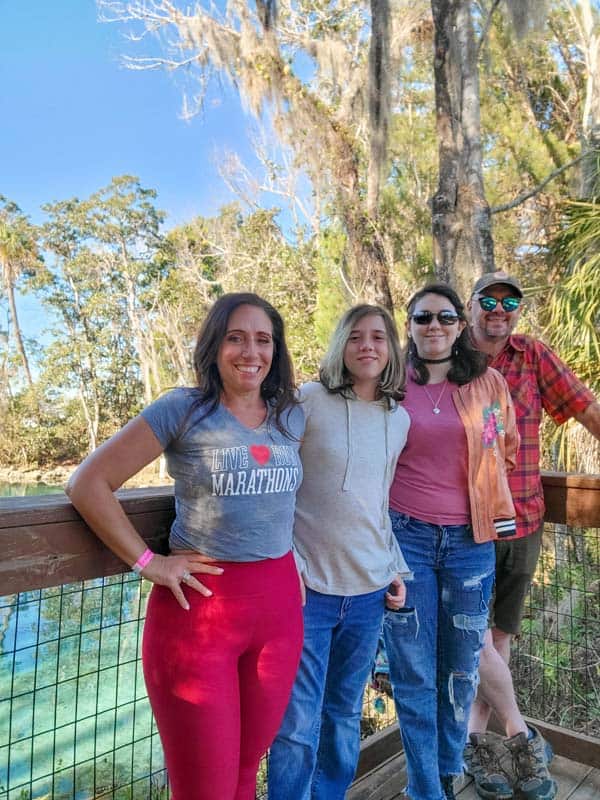 Co-Ops
Homeschool groups or cooperatives (referred to as co-ops) are built around the idea that each family contributes in some way to the success of the program and the learning of each child. There are typically some fees associated with co-ops to help cover the rental of space and other related costs in addition to the cost of classes or learning opportunities.
Parents, caregivers, and older children can lead lessons, group activities, and learning opportunities, or they can volunteer in another fashion, such as helping with scheduling, organizing events, or helping set up for classes or clean-up at the end of the day.
There are numerous faith-based and secular co-ops throughout the Tampa Bay area that can help meet a family's curriculum needs while offering a time to connect socially with other families in the homeschool community.
HEAT, SALT, HOP, HATT, Melanated Homeschool Cooperative Tampa Covenant, TEACH, JMJ, Classical Conversations, Love of Learning Families and THINK are some of the most popular homeschool co-ops in Tampa Bay.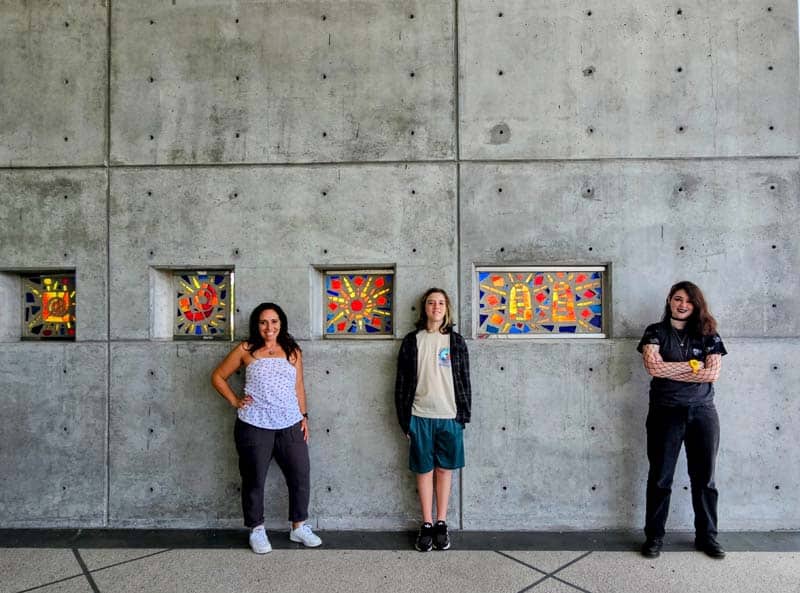 Brick and Mortar Learning Centers
Throughout Tampa Bay, there are educators at learning centers who can help bridge the gap between curriculum needs and learning opportunities. The beauty of these learning centers is they often meet a child where they are, while taking the pressure off the parent educator.
Many learning centers, such as Tampa Christian Community School,Family Learning Alliance or Inspire Studios offer core subjects as well as enrichment learning opportunities, such as coding and musical theater. These hybrid homeschool centers often offer tutoring services as well.
If your child has interests in theater or sports, centers such as the Patel Conservatory, Tampa Bay Skating Academy or your local YMCA offer homeschool programs, too.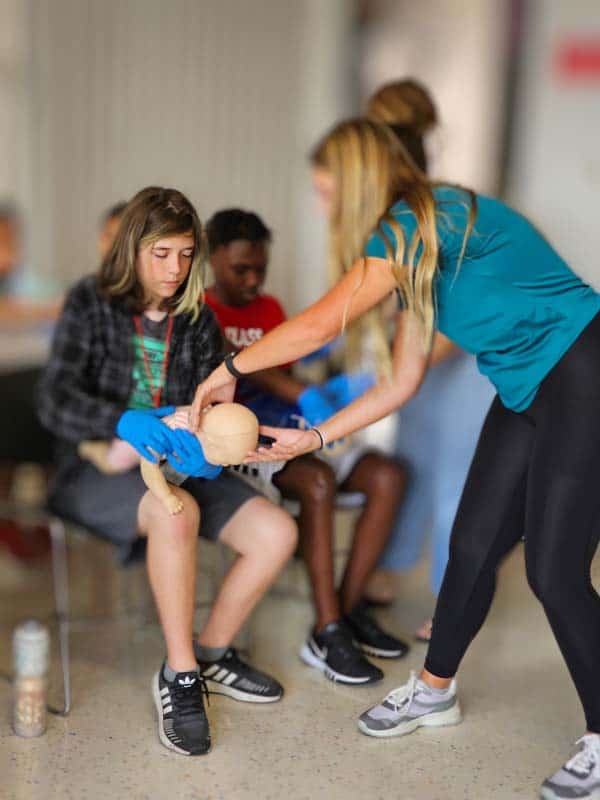 Socialization and Extracurricular Activities
The biggest myth of homeschooled children is they lack socialization. In reality, homeschooled children receive far more opportunities for socialization than their public school peers.
Most public school students spend their day sitting at desks in classrooms and being told to work quietly. There may be some lessons where they can work cooperatively, and they can socialize at lunch or recess, but often the socialization opportunities are few.
Conversely, homeschool parents often seek out ways to socialize with other families through park meetups, co-ops or Facebook groups that host regular meetups such as Adventures in Homeschooling Friends, Unicorn University and Tampa Bay HIvE Teens/Tweens.
With regards to extracurricular activities such as sports, middle school and high school homeschool students have the opportunity to join competitive teams at their neighborhood public schools.
In addition, middle and high school homeschool students also have opportunities to attend dances hosted by Tampa Bay Homeschool Inclusive Events.
High school homeschool seniors can even experience a high school graduation ceremony complete with all the pomp and circumstance of a public high school graduation. Homeschool families can choose between a faith-based ceremony provided by Cap It Up Tampa or an inclusive, secular ceremony provided by Tampa Bay Homeschool Inclusive Events.
Parents and caregivers also need support and opportunities to socialize. A quick Facebook search will list dozens of local homeschool community groups to help guide you on your homeschool journey, including Tampa Bay Homeschool Families and Tampa Bay Secular Homeschool Families—two of the largest homeschool groups on Facebook in our area.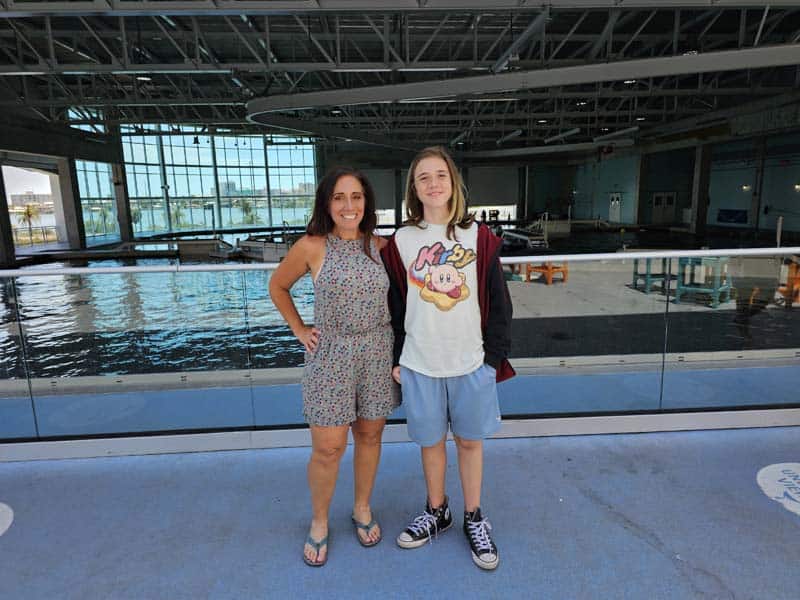 Give Homeschooling A Go
The decision to homeschool may seem scary and overwhelming, but with support and guidance, it can be a rewarding and enriching experience for your family.
Here's some advice a friend and experienced homeschool mom once said to me many years ago: "Try homeschooling. Give yourself a semester. You can always re-enroll your child back in public school if homeschooling doesn't work out. At least you tried." Homeschooling may not be the right choice for your family. But it just might be a joyful, wonder-filled experience in ways you may never have imagined.
Featured Image left to right: Allan Taylor, Emmalynn (18), Liam (13), Al (21) and Denise Mestanza-Taylor
---
Originally published in the  August 2023 issue of Tampa Bay Parenting Magazine.