Introducing the newest pirate ship to invade Tampa Bay: Lost Pearl
Update: The Lost Pearl is sailing once again in Tampa! You might notice something new if you've sailed with the ship before…it has a new covering on the top deck for outdoor shade!
You can learn more about their special Big Game Pirate Fireworks Cruises for a fireworks and laser light show in the Tampa Convention Center Basin in celebration of the Super Bowl in Tampa!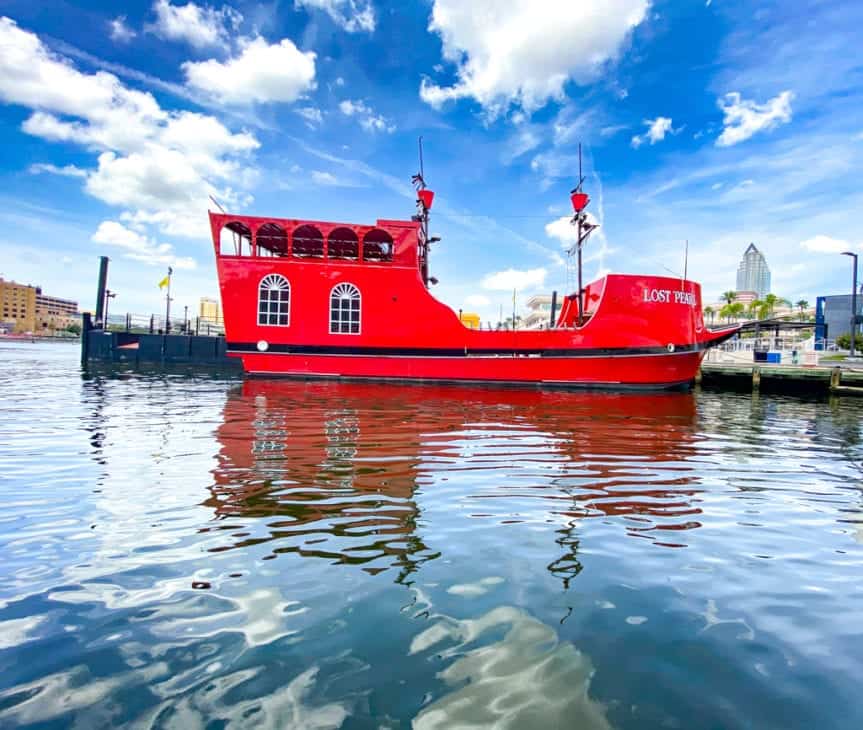 ---
Experience a pirate adventure in the heart of Downtown Tampa during a 1.5-hour interactive cruise aboard the Lost Pearl. Kids will enjoy classic games with a pirate twist, water cannon battles, dolphin sightings, pirate training and plenty of laughs! Parents be sure to have yer cameras ready! It'll be all hands-on deck as the pirate trainees fire the water cannons to protect the Lost Pearl's treasure.
There's something for pirates of all ages in the Lost Pearl's Grog Bar. Indulge in pirate garb, snacks and a full bar available for purchase. For ye comfort we have restrooms aboard the vessel for all ye wenches and scallywags.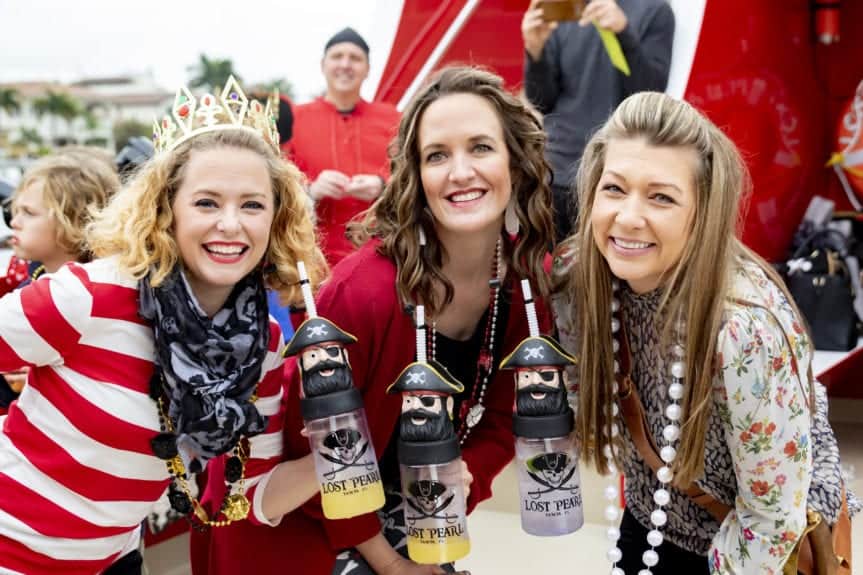 Got a little landlubber with a birthday coming up? Celebrate aboard the Lost Pearl! We specialize in making yer wee one's birthday memorable. All packages include up to 15 guests, a 1.5-hour cruise featuring a pirate show and swashbuckling shenanigans, 2 free adult admissions, reserved birthday corner and a souvenir cup, hat, eye patch and light up sword for the Birthday Pirate!
Lookin' to seize the Lost Pearl for yer private event? It's available for private charters including private parties, team building, corporate and convention outings, wedding festivities and more! Email info@tampapirateship.com for more information.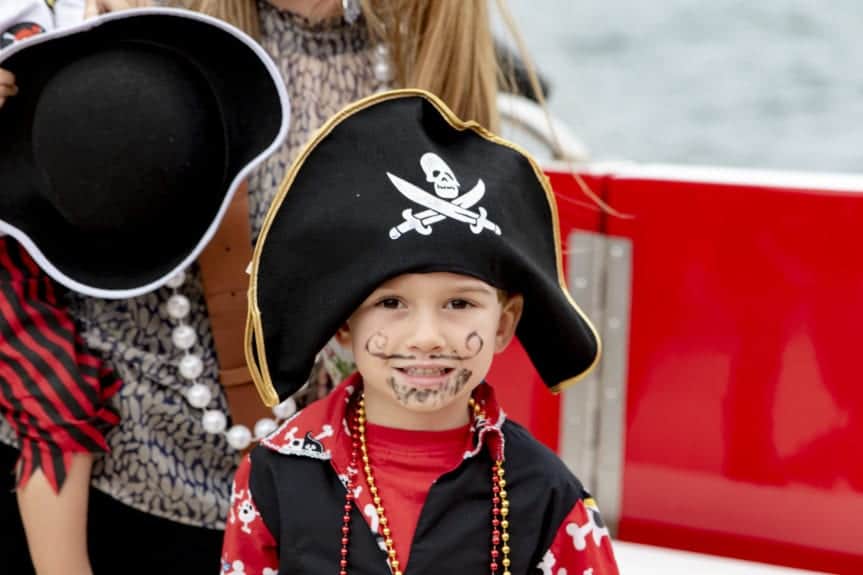 All cruises depart from Pirate Water Taxi stop #7 behind the Tampa Convention Center located at 333 S. Franklin St., Tampa, FL 33602. Parking is available in nearby parking garages including the Tampa Convention Center or Fort Brooke Parking Garage.
Admission: 
Admission starts at $28 for adults, $25 for kids (age 2-12) and infants under 2 are free. To purchase ye tickets and view our cruise calendar, please visit our website: tampapirateship.com