Beat the Heat with Streaming Services: Meet Kanopy
Working at my library's front desk on a busy Saturday afternoon, I warmly welcomed someone looking to get her first card as an adult. Little did she know she would inspire my Tampa Bay Parenting Magazine article. A mother to a 6-year-old boy who loves Sesame Street and language learning, she was unaware of one of my favorite library services for adults and small children alike: Kanopy.
Read on to learn about a streaming service guaranteed to entertain and educate you and your children, one that is free with your Tampa-Hillsborough County library card, user-friendly, and accessible on your device with curated content, parental controls and no advertisements. Why not start becoming familiar with it now, before the summer heat or afternoon rain start to make the indoors look more and more appealing? 

Kanopy Basics: Getting Started
Kanopy is a free streaming service for films, television, documentaries, read-alongs and more with your library card. This user-friendly service is incredibly accessible and supported by desktop, laptop, smartphone, tablet, Roku or Apple TV. Go to HCPLC.kanopy.com or your app store to set up your account with a library card and email.
Kanopy Kids
It's important to note that Kanopy has a general and kid-friendly view. In Kids mode, the content is appropriate for those 2-8 years old. Although there are plenty of new and classic family films in general view on Kanopy to interest any adult, the content on Kanopy Kids has been carefully selected to help children develop social and emotional skills and learning in history, science and languages. The range of preferences or topics is guaranteed to engage your children.
If your children are fans of funny stories featuring animals, for example, Mo Willems read-alongs are just the thing. In the mood for classic fairy tales like Cinderella or Chicken Little? You'll find plenty of these on Kanopy, and some are also available in sign language. Learn Spanish with Elmo, like the child of the new library cardholder I met that Saturday, or get to know historical figures like Frederick Douglass or Ben Franklin.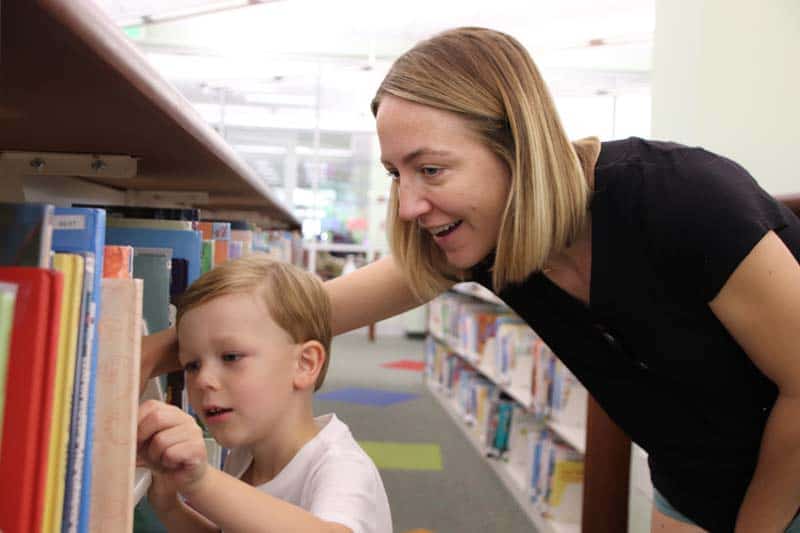 Parental Controls
Parental Controls are straightforward to set up in Kanopy. To ensure little ones can only access Kanopy Kids for age-appropriate content, set up parental controls in the account by going to your account menu and accessing the Parental Controls tab. After setup, when leaving Kanopy Kids, users must enter a 4-digit PIN before they can go back to the general view.
Furthermore, the play history in Kanopy Kids only shows videos from child-friendly selections. This means you can view what your children have watched and don't have to worry about little ones seeing thumbnails of any movies you observed in the regular view.
Feel confident that Kanopy can serve your family with your Tampa-Hillsborough County Public Library card. Your streaming adventure awaits!
---
Originally published in May 2023 of Tampa Bay Parenting Magazine.