Ten Million Reasons to Love Kat Stickler
How Tampa mom, Kat Stickler, became one of TikTok's most popular influencers
Kat Stickler's 3-year-old daughter has a toy phone that she talks to when she's having breakfast or making a snack. "She sees me doing it," Stickler explains, "so she does it, too." The 28-year-old single mom is a TikTok star with nearly 10 million followers. It's a career she never envisioned.
After growing up in South Tampa and attending Gorrie Elementary, Wilson Middle School and Plant High School, Stickler returned home after college and worked as a research coordinator at a veterans' hospital. "I loved being around patients. I loved making them laugh," she says.
When the pandemic began, her research came to a halt. So did her marriage. That's when Stickler discovered the outlet that would change the course of her life. "I had the baby, and I was home alone, and I wasn't used to not hanging out with people and laughing," she recounts, "so I just tried to start some videos and see if I liked it, and I did." It turns out that TikTok users liked it, too.
Ten million people follow you. What's that like?
Kat Stickler: It blows my mind! I don't even conceptualize it. They've just been with me for so long. It's kind of a part of me now.
What kind of content did you start out posting?
Kat Stickler: It was always pretty personal. I talked about post-partum depression. I talked about unexpected pregnancy—what it was like being a mom and having a kid at home, but also the funny sides of it.
What did you find resonated with people?
Kat Stickler: I think they resonated with the difficult times, and I think that's what made the comedy so much funnier for people because pain is a part of joy. You gotta go through it to get there. I think it was a mixture of everything I did. People always say, 'find a niche' and I do think my niche is comedy, but it's so much more than that, too.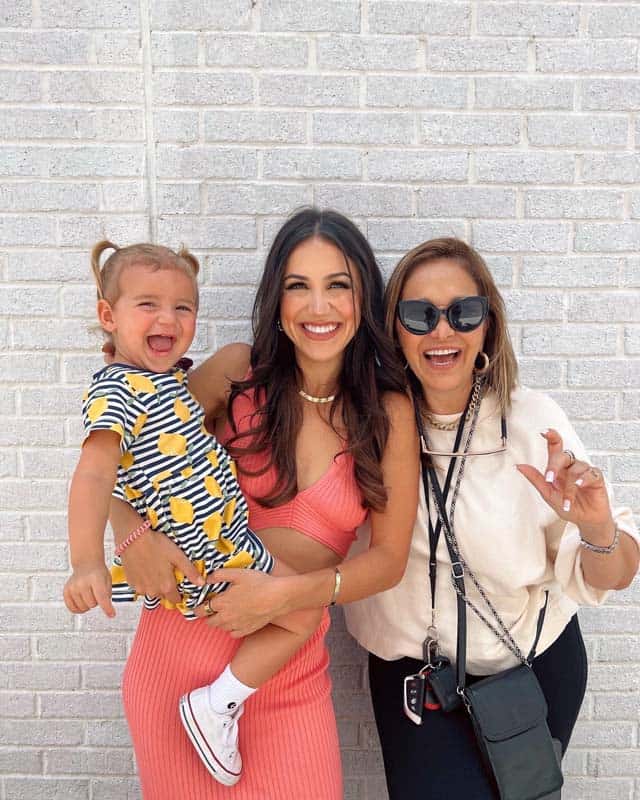 You're known for skits where you imitate your Venezuelan mother and her Spanish accent.  How did you come up with the idea?
Kat Stickler: My mom and I always had a language barrier, so we always bonded through comedy. I've been impersonating her since I was a little girl, but it was never ill-spirited. It was all in good fun, and she always thought I was the funniest person in the room. Bringing it to life was interesting. I only did it one time, and people loved it. I didn't expect them to like it so much. I just kept doing it.
When I watch them, I feel like they're not only funny, but they're also sort of a tribute to the Hispanic mom.
Kat Stickler: Oh, absolutely. The Hispanic mom symbolizes a woman who is independent, smart, confident, doesn't need anybody. But it's also really exaggerated, like overly confident. Everything is over the top. And that's how she always was with me, and she always taught me you don't need anyone and having people is nice, but just to really perfect your time on earth as much as you can.
Did her advice and her example help you when you went through your divorce after less than two years of marriage?
Kat Stickler: She was really good at getting me [to] get over my sadness. I was really sad, and she let me feel it for a couple of days, and then she just really didn't give me an option. She's kind of a walking anti-depressant pill. She's like, 'Get out of bed, let's go,' and she makes me laugh and makes me get out and makes me get dressed. She was instrumental in getting me through that time—being my best friend, but also not babying me. I will literally never forget that.
What's important to you as you raise your daughter, Mary Katherine, as a single mom?
Kat Stickler: I think it's so important for your children to know that you have a life outside of being a mom. Being a mom doesn't limit you. It doesn't define you. It's just a part of who you are. It's not all of who you are.
Your life doesn't end just because you had kids.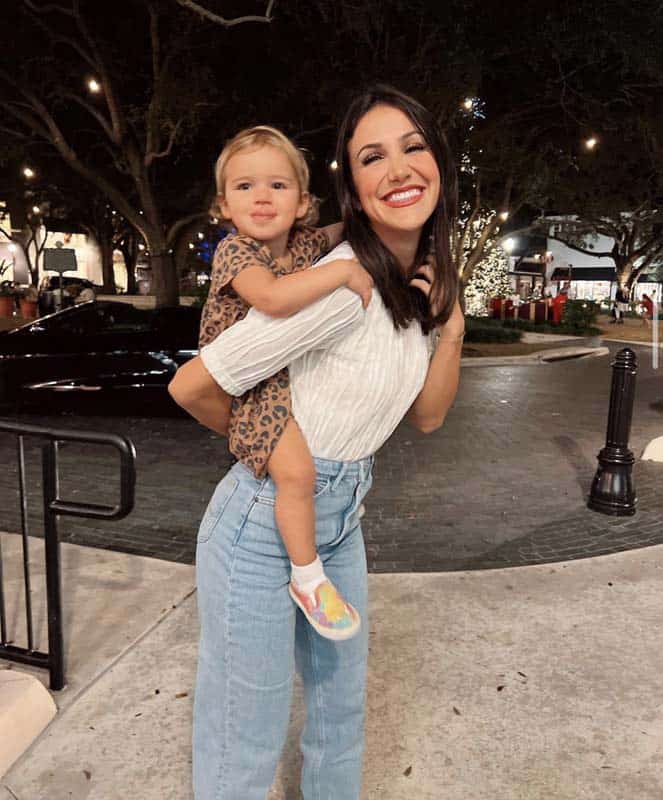 What advice would you have for other moms in your shoes?
Kat Stickler: There's a lot of hard days and sad days, especially when it's fresh in the beginning, so just kind of understand they're going to happen and that's okay. But also understand that it's not going to last forever. It's a temporary feeling. You're going to get through it and remember it's better for your child in the end.
Is it important for you to bring up your daughter in Tampa, where you grew up?
Kat Stickler: When people do what I do, they want to move to California or New York and I totally understand that desire to do that based on work and the opportunities there, but I feel like Tampa is such a small city/big town kind of vibe and it's really up-and-coming. I've always loved it here. I think it's stunning. I love the people; I love the kind of traffic that we have; I love the kind of restaurants and apartments and houses that are for sale here. It's been home as long as I can remember, and I've always wanted to live here.
What do you see in your future?
Kat Stickler: I wish I knew. I didn't see TikTok in my future, and yet here we are. It will definitely be something crazy!
---
Photos courtesy of Kat Stickler | Originally published in the June 2023 issue of Tampa Bay Parenting Magazine.