How to host a kid-friendly Kwanzaa celebration
Kwanzaa is a non-religious holiday held in the United States to celebrate unity and ancestry. It was founded in 1966 to help African-Americans reconnect with their African culture and heritage. However, anyone can celebrate this holiday and learn about the importance of the seven principles.
They are Umoja or unity, Kujichagulia or self-determination, Ujima or collective work and responsibility, Ujamaa or cooperative economics, Nia or purpose, Kuumba or creativity and Imani or faith. Here are five ways to have a kid-friendly Kwanzaa celebration.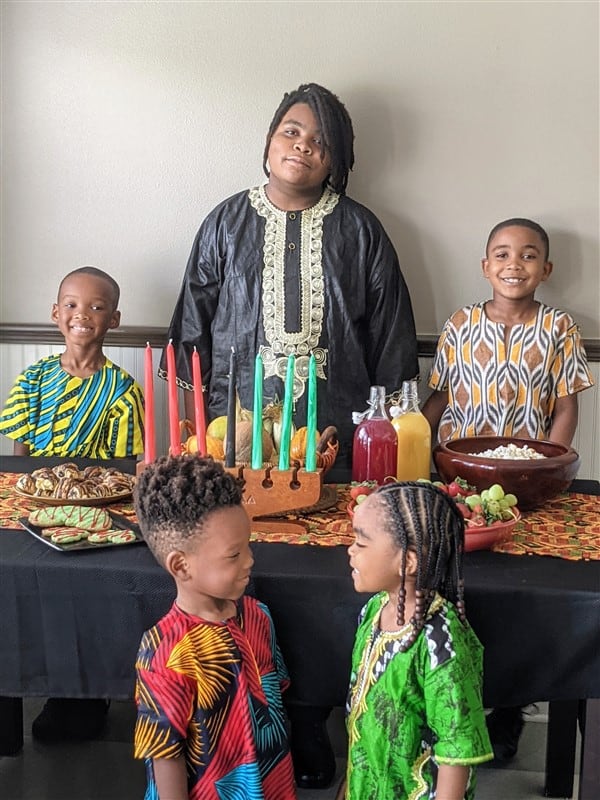 Kid-Friendly Kwanzaa Attire:
Kwanzaa is all about celebrating our rich and unique African ancestry. Dress your children in brightly colorful African garments that showcase beautiful tribal patterns. Head to African Extravaganza at 1405 Tampa Park Plaza St. in Tampa for a multitude of patterns and clothing options to choose from.
Kid-Friendly Kwanzaa Decor:
You can't have a celebration without beautiful decor. Let your kids help decorate your home with Kwanzaa items, including colorful African cloth, a kinara or in Pan-African colors (red, black & green). You can also make your own  wreaths or garlands.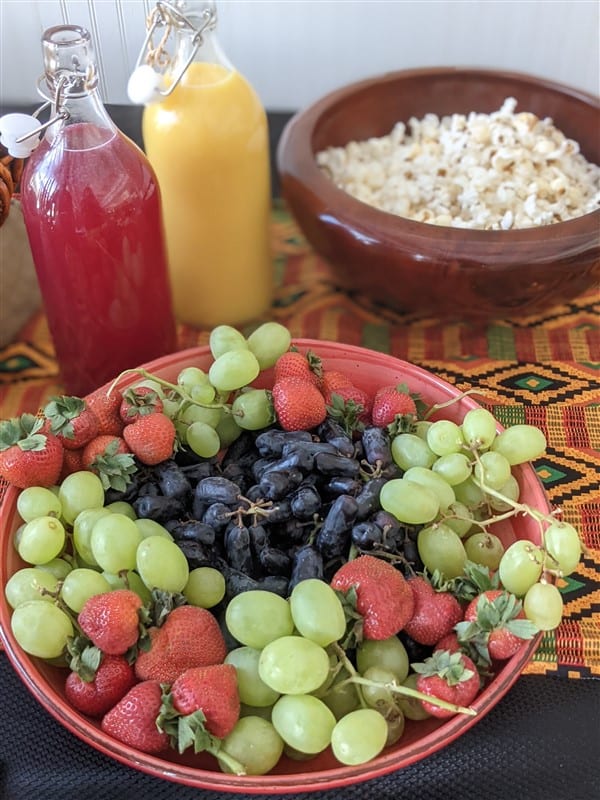 Food:
When it comes to parties, finger foods are best for children. I love to use colorful foods like fresh fruit to make eye-catching platters. Since it's a kid-friendly Kwanzaa party and we're celebrating the African continent, why not include a dessert spread that has cookies shaped like the African continent? Your kids will be sure to love them and it's a great conversation piece. Have them decorate the cookies for an added fun bonus!
Gifts:
During the Kwanzaa holiday, teaching the children about the seven principles is important, especially UJAMAA (cooperative economics) and KUUMBA (creativity). Showcasing these principles in action by purchasing creative and unique items from a Black-owned store can help demonstrate the principles to the children. As they say, actions speak louder than words! Shop at your favorite Black-owned business this holiday season. We love the fun and kid-friendly options from @jlfuncolorz (https://jlfuncolorz.com/) and @b.sparked (https://www.bsparked.com/).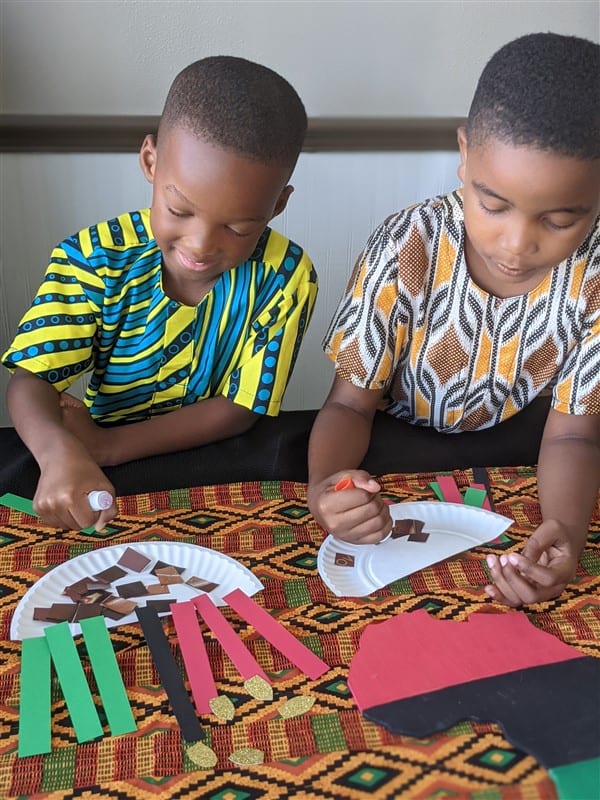 Kwanzaa Crafts:
Get your children involved with crafts by making an easy paper plate kinara. You only need a few supplies for this kid-friendly Kwanzaa art project (paper plate; brown magazine paper cut into squares red, green and black construction paper ; gold glitter paper; scissors and glue). Have your child cut the paper plate in half, then glue brown magazine pieces on it. Make the candles by cutting 3 strips of red and green paper and one longer strip of  black paper. Cut out the flames using gold glitter paper, and glue flames to the one end of each of the 7 candles. Finally, glue the candles behind the paper plate starting with red, black and then green. If you want more craft ideas, make sure to visit https://craftingafunlife.com/.
---
Originally Published in the December 2021 issue of Tampa Bay Parenting Magazine.