Kids to Know: Meet kid-DJ, Rylee Miller
"Kids: They dance before they learn there is anything that isn't music" – William Stafford
And then, they create music of their own! Meet Rylee Miller: Academy of the Holy Names fifth-grader, tennis player, twin sister and a professional kid-DJ. From working nonprofit events to playing for the Tampa Bay Lightning, it's safe to say that it's only a matter of time until every one of us has danced to the tunes this 11-year-old spins!
Born and raised in Tampa, Rylee has been musically inclined for much of her life; she picked up playing the piano right after she learned to walk. She hears music differently; she can count the beats, and now she combines them to curate a magnetic experience with equipment that weighs as much as her. She is a true entertainer, an energy lifter and this month's Kid to Know!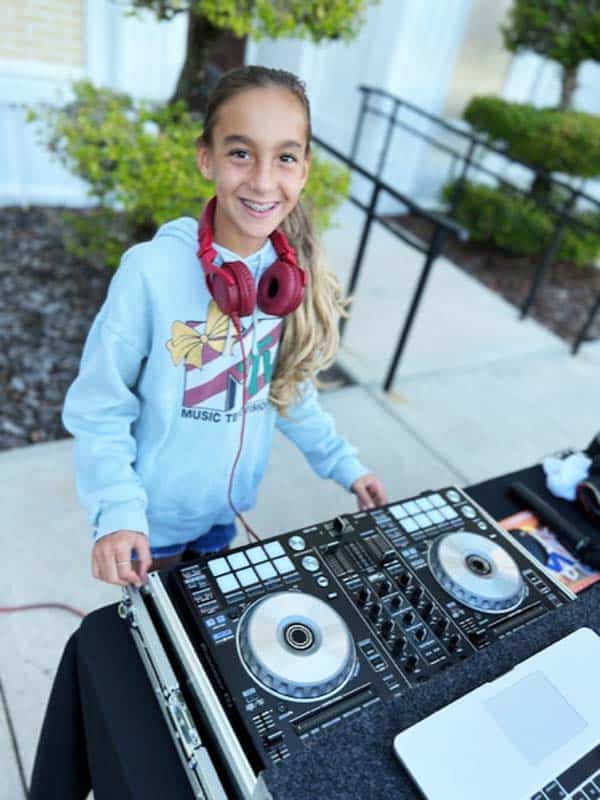 TBPM: Who or what inspired you to become a DJ?
Rylee Miller: When I was in kindergarten, every day on the way to school, my dad would play songs by DJ Marshmello. We then started listening to other popular DJs and I kept asking how they mixed in different beats. I was hooked on learning how it was all done. From there, my passion and love for music grew every day.
TBPM: Where have you performed already, and what would be your dream gig?
Rylee Miller: I've DJ'd for numerous events and all ages. To date, I've DJ'd at six birthday parties, the Father/ Daughter dance at my school, two kids Gasparilla parades for our Krewe, Family Night at the Tampa Yacht and Country Club, Jag Jam at Academy of Holy Names, Gasparilla market, and a middle school party at St John's. My biggest accomplishment was DJ'ing in front of 19,000 fans at a Tampa Bay Lightning game. My dream gig would be to play in Las Vegas.
TBPM: What do your friends think about your ability to create music as a DJ?
Rylee Miller: My friends think being a DJ is cool and unique, but a lot of people don't understand how much attention to detail goes into the process. I'm constantly counting beats, mixing songs and making sure the beats match as I fade one song out and bring another one in.
TBPM: What is the most challenging thing about what you do as a DJ? What is the most fun?
Rylee Miller: The most challenging part of being a DJ is beat matching. If you're off even by a second, it won't sound right. The best part about being a DJ is playing in front of an energetic crowd who dance and sing along. I love when the dance floor is full!!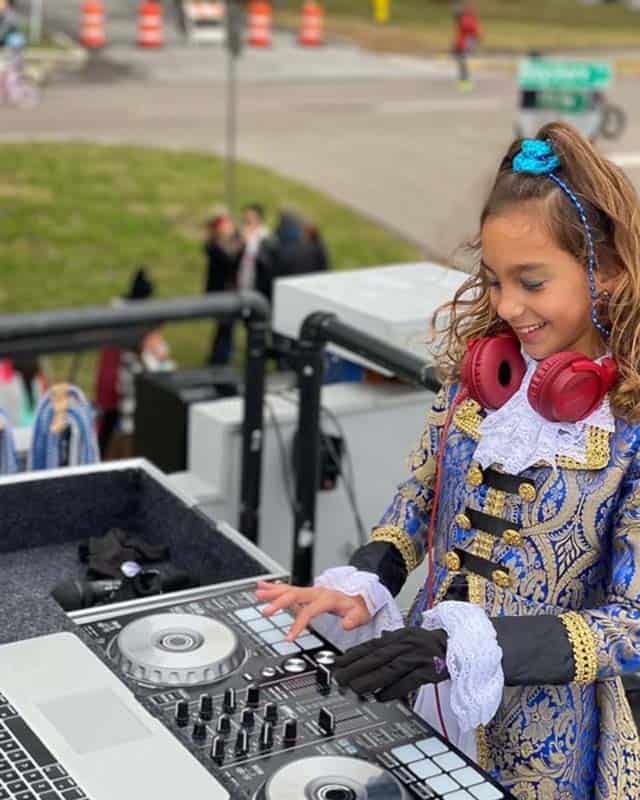 TBPM: Do you have any local mentors? Anyone you would like to perform with?
Rylee Miller: There are so many celebrities I'd like to perform with. The big ones are Taylor Swift, Eminem, Nick Jonas, and my dream would be to partner with Steve Aoki.
TBPM: What is something you want all kids to know about pursuing their interests and developing new talents?
Rylee Miller: I want all kids to know you should follow your dreams and passions, and don't let fear stop you. All new things are scary, but you have to try it and put your whole heart into it. Keep practicing. It won't be perfect the first time, but it gets better the more you try. I remember a quote that says, "whether you think you can, or you think you can't, you're right". Believe in yourself!
TBPM: What is your favorite thing to do with your family in Tampa Bay?
Rylee Miller: My favorite things to do in Tampa are playing tennis with my family, going to Lightning games and attending as many concerts as possible. There's always so much to do in this town!
You can follow Rylee at @queen_jag_
---
Originally published in March 2023 of Tampa Bay Parenting Magazine.