Kids to Know: Victoria Reyes
Art can be an independent hobby. It can be a collaborative career. Art can fully immerse you in your current space and location, yet it can also transport you to the furthest regions. Art can heal. It can be lifesaving. It is through art that you can become lost, only to find yourself–all within a single moment.
I know all of this because I met this month's Kid to Know, Victoria Reyes. The 13-year-old daughter of military parents, she has experienced years of inconsistency in her surroundings. But art was always home, a familiar friend, and a medium to reveal a gifted creator.
TBPM: Please describe what art means to you and how being creative has been a therapeutic outlet.
Victoria Reyes: Art has been an excellent tool to help put my imagination on a screen! It's been very therapeutic because it makes me feel like I'm deep inside my thoughts when drawing, and it's a very relaxing escape.
TBPM: How did you became connected to anime?
Victoria Reyes: I began to connect with the anime art style after watching my first anime back in 2016. I am very fond of the bright colors, big eyes and exaggerated expressions! This heavily influenced my art style in my older drawings, but I have begun experimenting by mixing different art styles with anime art style.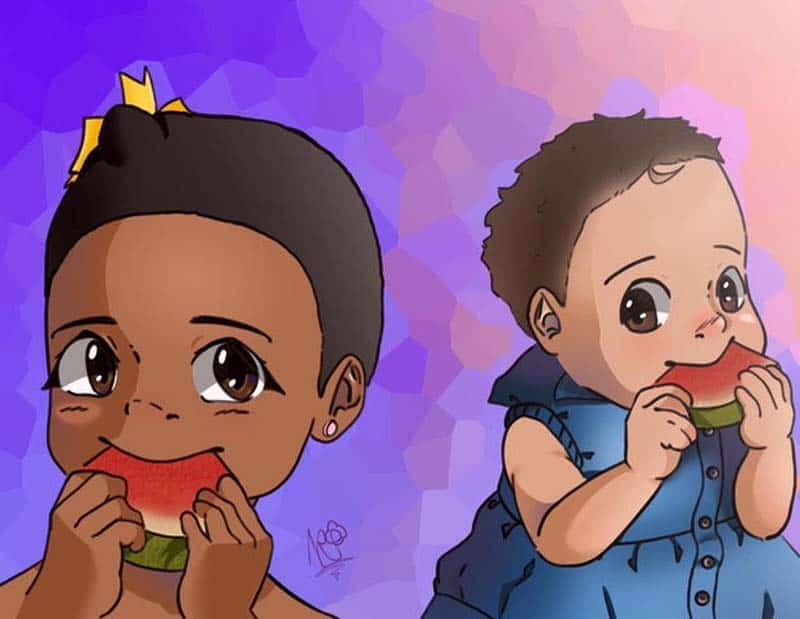 TBPM: As a young artist, you have already shown your work at an art show (at the Epicurean) and collaborated with another established traditional artist (Nolan Anderson). How does it feel to be earning the recognition and respect of the local art scene, and how does this affect your growth as a creator?
Victoria Reyes: It is an absolute honor to be earning the recognition of art lovers and supporters all around. The amount of positive comments people have sent my parents about my artwork is very shocking and encouraging at the same time. It brings me joy. This greatly affects my growth as a creator because now I feel compelled to work even harder on improving my art!
TBPM: In your recent WEDU interview, your father, Kenneth Reyes, describes some of the strong female characters you have created. In what ways do those characters represent you?
Victoria Reyes: I'd say that my strong female characters represent my determination. I say this because once I decide that I'm going to learn something, I am very determined to understand it and see it come to life.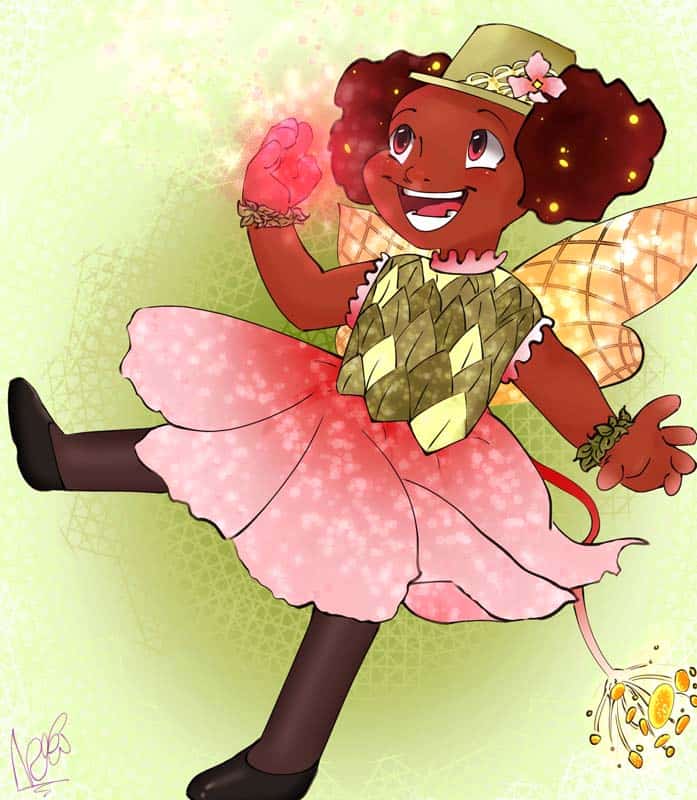 TBPM: You have recently expanded your point of view to include a children's clothing and accessory line! Please share what 'Blossom' is and what motivated you to create prints for kids.
Victoria Reyes: Blossom is a merchandise and accessory line designed for kids and teens. My motivation for Blossom started when my mom began to work on her Courage & Grace empowerment brand. It inspired me to turn my art into something that other teens can wear. I have already received pre-orders from adults who fell in love with my traveler jogger suit.
TBPM: What do you hope to inspire for other daughters and sons of military parents by sharing this part of your life?
Victoria Reyes: I hope to inspire kids like me and let them know that they can make the best of any situation, no matter how extreme. I am thankful that art became my refuge. There are various ways that other kids can cope as well. They have to recognize what works for them and what they enjoy doing.
TBPM: What is your favorite thing to do with your family in Tampa Bay?
Victoria Reyes: My favorite thing to do with my parents in Tampa is go to ZooTampa and dine at my favorite restaurants that offer sushi.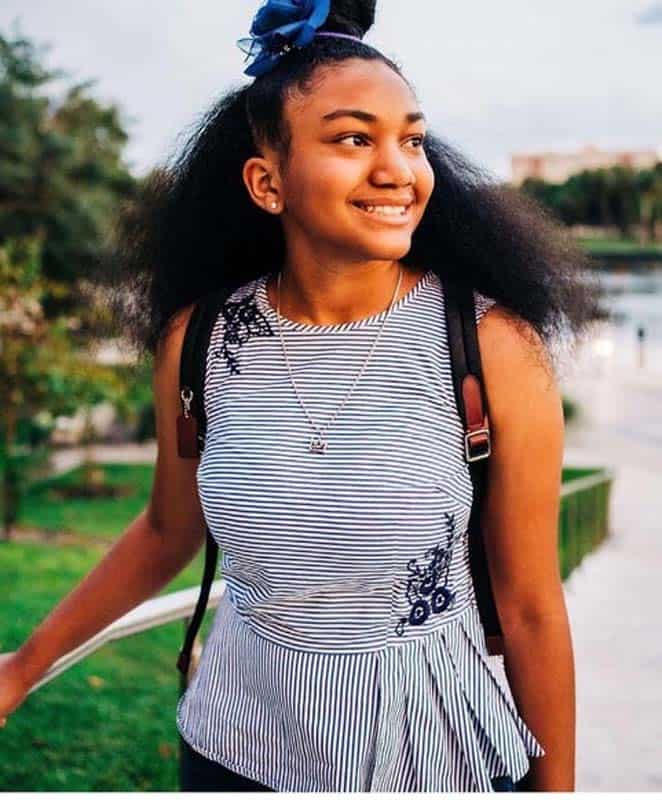 ---
Originally published in November 2022 of Tampa Bay Parenting Magazine.