Make it MERRY with holiday inspired lunches by @lunchboxmafia
Tis the season for warm lunches. I love to pack family classics and comfort foods like soups, rice and beans, pasta and chicken pot pie. I always say, "Packing a hot lunch is like sending a warm hug!" Hi, I'm Jenny and my Instagram page, @Lunchboxmafia, is loaded with easy recipes you can actually make, quick meals and balanced lunches for your kiddos.
Tips for packing a HOT LUNCH:
Always prep your thermos with boiling hot water and the lid on. This heats your thermos and will help keep your food hot until lunchtime.
Reheat rice and pasta with a teaspoon of water and use a lid so that it warms through evenly.
To add flavor, use low sodium chicken stock or pasta sauce for macaroni.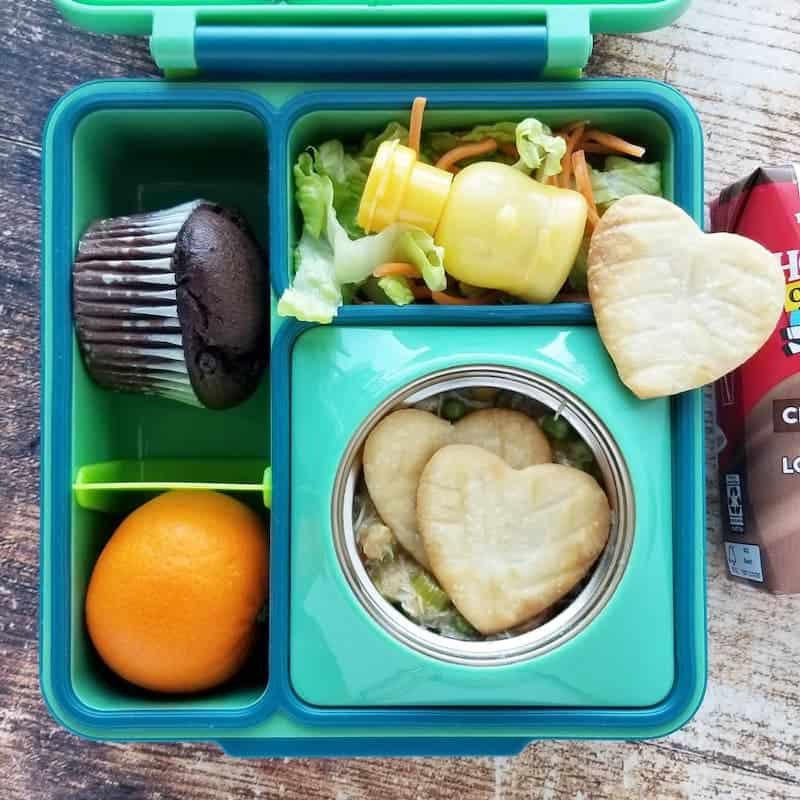 QUICK CHICKEN POT PIE:
INGREDIENTS: (makes 2 servings for 8-ounce thermos)
2 tablespoons butter
3/4 cup of mixed veggies (fresh or frozen)
5-7 tater tots or 1 hash brown
1/4 cup chicken (leftover/precooked)
1/2 cup of cream of chicken soup or low sodium chicken gravy
Pie crust or buttermilk biscuit (optional)
DIRECTIONS:
In a nonstick pan, heat butter and add tater tots. Break up your tots (or hash brown patties) as they cook through. Once they are soft, add veggies and chicken. Cook until other veggies are soft. Add half the gravy and cook on low until it's bubbly and heated through. Pack your thermos while it's piping hot! Top with pie crust or biscuit.
TIP: You can make this the night before or set aside dinner leftovers and reheat in the morning to save time.

Making your lunchbox festive:
Cookie cutters are the easiest way to incorporate any theme into your kids' lunch!
Add green and red! Grapes, cucumber, celery and kiwi for green, and for red, you can add strawberries, red peppers, cherry tomatoes, raspberries or pomegranate seeds. Get your kiddos to eat their veggies with a cucumber wreath and red bell pepper bow!
Send festive handwritten notes or stickers that your kiddo will enjoy at lunchtime. It's a sentiment that I love to include especially around the holidays.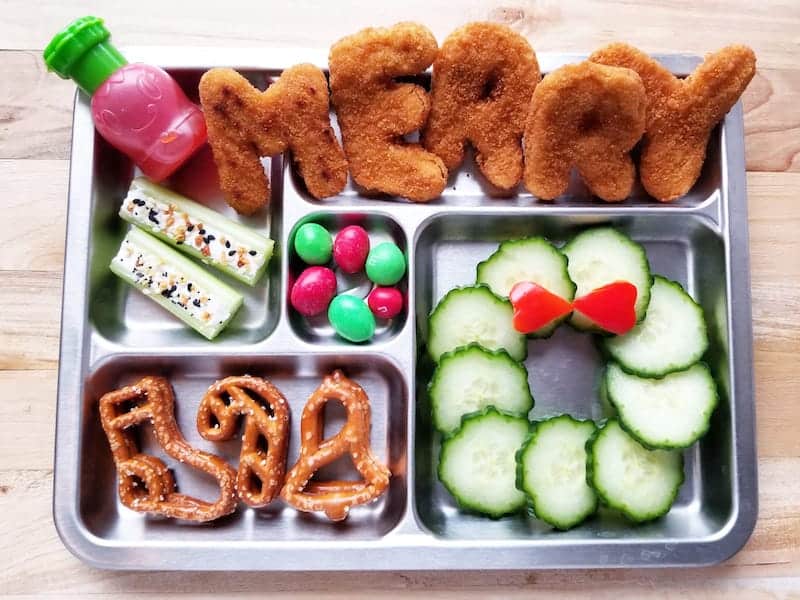 Holiday pizzas are easy and FUN!
Pizza is a go-to for me because my daughter loved it so much and it's so versatile to make in so many different shapes.
Pizza candy canes are easy with pepperoni strips and red bell pepper for the festive stripes.
Make snowman faces on an English muffin with pepperoni for the eyes and mouth. Add a carrot or pepper triangle for the nose!
Christmas tree pizza and quesadillas can be made in almost any size with cookie cutters.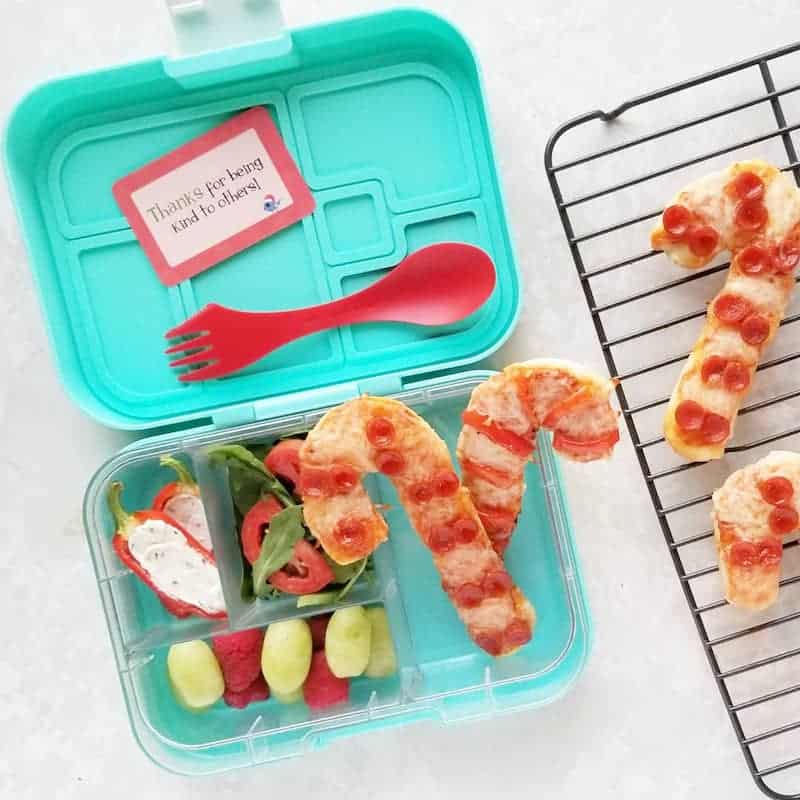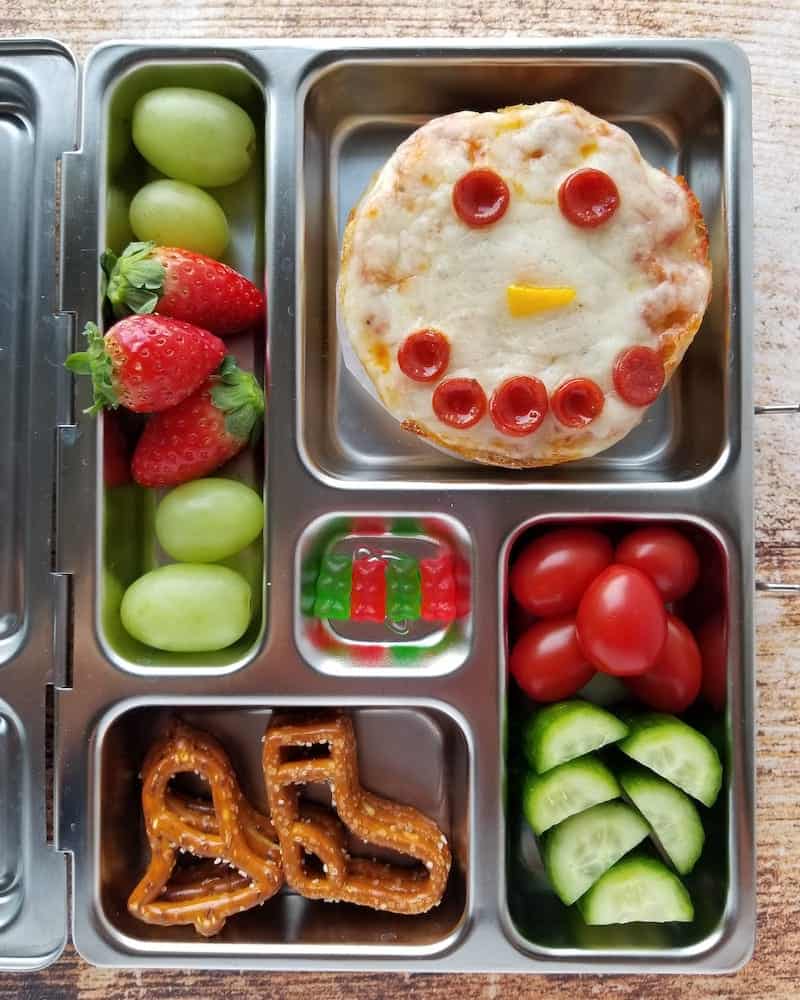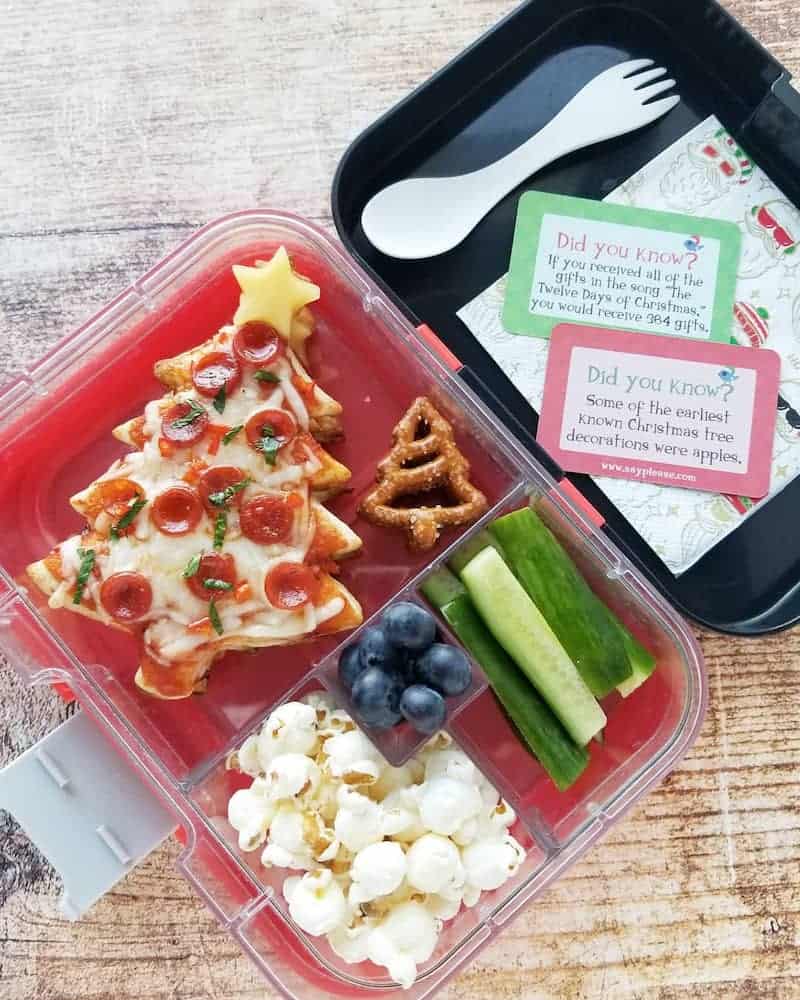 ---
Originally published in the December 2021 issue of Tampa Bay Parenting Magazine.