Seven is Special: Maya's Journey to a Healthy Heart
The number seven is significant in Maya's life.
She had her first heart transplant when she was just 7 months old, spent seven months in the cardiovascular Intensive Care Unit at Johns Hopkins All Children's Hospital, and had her second heart transplant at 7 years old.
Born with opiates in her system, Maya never received prenatal or postnatal care. Now 8 years old, Maya is the youngest of six siblings, and the daughter of Brent and Valerie, who became her medical foster parents right after her first heart transplant when she was a baby. They were able to officially adopt Maya when she was 3 years old.
"There's not a difference in adoption," Brent says. "Your kids are your kids. They're still gifts from the Lord. Your kids are your crown. Maya was born relatively healthy, and she is so strong. She's a fighter."
Brent is also a pastor at a nearby church in Pinellas Park, Florida, and runs an orphanage in Haiti with his wife, Valerie. They felt that being Maya's parents was their calling.
Unfortunately, Maya became sick with pneumocystis pneumonia in 2021. The lung fungus is more likely to affect kids like Maya who have had a transplant or cancer and are immunocompromised. She was hospitalized for 34 days, fighting for her life.
"During that time is when she almost died," Brent says. "Her kidneys, lungs and other organs were affected. That hospital stay was the most difficult."
Maya survived, but remained lethargic and unlike herself. She ended up back in the hospital where the heart team determined she would need another heart transplant, and Maya and her family began their seven-month stay while waiting for her new heart.
"222 days in the hospital is the official count," Brent reflects.
When Maya finally received her new heart, her successful second transplant surgery was led by James Quintessenza, M.D., co-director of the Heart Institute and chief of cardiovascular surgery at Johns Hopkins All Children's Hospital.
Within days, Maya was up and moving around, never losing her big smile and spirited personality. Soon after, she was cleared to go home. Staff who stood by her side and cared for her for months on end lined the halls for an emotional discharge day celebration. There were tears, cheers and lots of smiles.
"We are very happy for Maya and her family as she continues to do so well," says Dr. Quintessenza. "It's so fulfilling for our team of dedicated providers, who have cared for her since infancy, to be part of her journey."
"She is like night and day," says a proud Brent. "This is a different kid. She's eating everything in sight. She is up at 7:30 every morning and going 100 miles an hour, and the doctor said her heart is beating like crazy."
Maya now sees transplant cardiologist Alfred Asante-Korang, M.D., who has managed the care of heart transplant, cardiomyopathy and heart failure patients for more than 20 years.
"Maya is an incredibly brave young girl who, in spite of having undergone two grueling heart transplants, always demonstrates a captivating and infectious personality," says Dr. Asante-Korang (also known as Dr. AK).
April will mark one year since Maya went home with her new heart, a day she and her family will never forget—and will forever hold close to their hearts.
---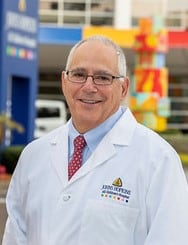 Dr. Quintessenza is the co-director of the Heart Institute and chief of cardiovascular surgery at Johns Hopkins All Children's Hospital. He originally joined the hospital staff in 1988, where he developed and refined complex neonatal heart surgery and led the congenital heart program for many years. He was one of the cardiothoracic surgeons who performed the hospital's first pediatric heart transplant in 1995. He previously served as medical director of the Heart Institute from 2012-2015.
---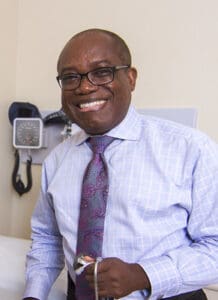 Alfred Asante-Korang, M.D., F.A.C.C., pediatric cardiologist with the Johns Hopkins All Children's Heart Institute, has been working with heart transplant patients for more than 20 years. Board certified in pediatric cardiology and pediatrics, Asante-Korang graduated from the University of Ghana Medical School, where he also completed an internship in pediatrics. He completed pediatric residencies at the University of Liverpool and the University of Chicago, as well as fellowships in pediatric cardiology at the IWK Children's Hospital in Halifax, Nova Scotia, Canada and the Children's Hospital of Pittsburgh.
---
*Presented by Johns Hopkins All Children's Hospital | Originally published in February 2023 of Tampa Bay Parenting Magazine