MOSI: Creating Tampa Bay's Future Today
"The best way to predict the future is to create it."
– Attributed to Abraham Lincoln
At Tampa's Museum of Science and Industry (MOSI), we have had a celebrated (yet, complicated) past over the last 60 years. Thanks to the support of our members and the broader community, we are positioned for another successful 60 as Tampa Bay's science center. Although President Lincoln may never have actually said the quote famously attributed to him, the sentiment certainly fits for MOSI's future.
Since taking the helm at MOSI and moving to Tampa in June, I have tried to spend much of my time sharing my vision for MOSI's future with a broad swath of community leaders, and have heard many questions along the way: "Is MOSI moving locations?" "Is the IMAX returning?" "Is MOSI still in business?" Once I answer these questions (No, No, and YES!) the conversation typically turns to what MOSI will look like going forward, and how it compares with what MOSI looks like in people's memories.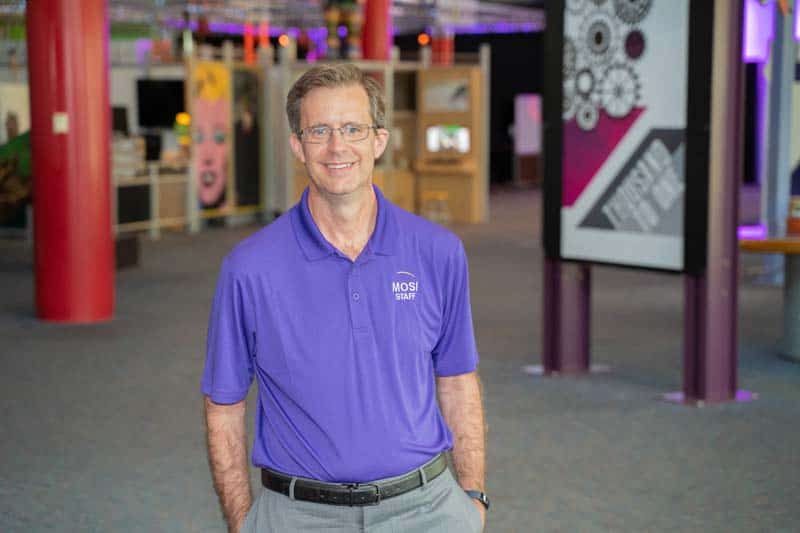 The good news: We are in the midst of planning several significant projects that will rejuvenate your museum in the coming months, while we continue to learn from our past. Some improvements will be subtle – new signage, new paint, added programming—and some will be very noticeable. We are working on some major new exhibit initiatives, improvements to the visitor experience and bringing back the once-loved MOSI gift shop!
MOSI will also grow its physical footprint on campus, rejuvenating the large format domed theater into a huge planetarium, adding more outdoor experiences in our backwoods trails and Science Park, and improving the visitor experience by expanding food service options and daily show programming. In the coming months, we'll share news of our new butterfly garden—an historical favorite at MOSI—and we'll be opening "SciLinx" a new, 9-hole science-themed mini-golf experience in early 2023!
While these projects take shape, MOSI continues to serve families, educators and all sorts of children (and their adults) through programming designed to inspire and engage visitors in all areas of STEAM (science, technology, engineering, arts, and mathematics). Thanks to community-based partnerships, we've been able to extend "Dinosaurs Around the World" through Jan. 1, and have even more touring exhibitions planned for 2023, including "Wooden Wonders of the World", an architectural and engineering marvel showcasing models of iconic structures like the Golden Gate Bridge and Washington Monument, all built to scale out of nothing but toothpicks!
If you've never been to MOSI, or it's been a while since your last visit, the time is now for you to come by and check it out. The experience is like nothing else in Tampa Bay, and it's getting better every day. MOSI is working hard to create a future for one of Tampa's iconic institutions that is just as bright as the future looks for our entire region.
---
*Presented by MOSI | Originally published in October 2022 of Tampa Bay Parenting Magazine.