Phoenix Rising, an ALL-NEW Family-Friendly Coaster, Soars into Busch Gardens Next Spring!
An all-new family-friendly coaster is arriving at Busch Gardens Tampa Bay in Spring 2024! Phoenix Rising will land in Pantopia and will be the largest family-friendly addition to that area of the park AND will be the first coaster to feature on-board audio!
The ride is the latest enhancement to the park, following in the footsteps of their most recent thrill rides, Iron Gwazi in 2022 and Serengeti Flyer in 2023.
Family members can soar high above the Serengeti Plain before going on an exploratory 1,831-foot journey over the Pantopia region. Riders will feel like they're flying as they feel the rush of the wind while the ride cars swing side to side on this brightly colored suspended coaster as it races forward at 44 miles per hour.
On-board audio will enhance the ride experience with a one-of-a-kind soundtrack integrated into an exhilarating array of twists, turns, and surprises. The ride has a minimum height requirement of 42″ tall, making this the perfect attraction for thrill-seeking families to experience together.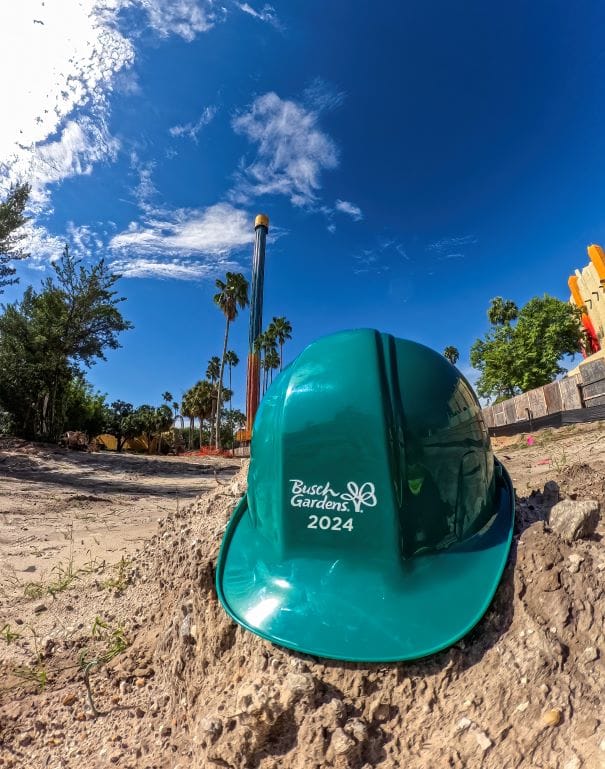 "Phoenix Rising will be an extraordinary journey for our seasoned coaster enthusiasts and younger thrill-seekers alike," said Stewart Clark, president of Busch Gardens Tampa Bay. "Joining a comprehensive coaster collection, this new attraction reinforces our commitment to provide guests with new, immersive and one-of-a-kind experiences."
Phoenix Rising will debut in Spring 2024 and Annual Pass members will get early ride access prior to its public debut. Annual Passes start as low a $14 per month and is the perfect way to experience Busch Gardens and all its attractions and events.
Stay tuned for more details on Phoenix Rising as we get closer to its opening date!
Related: INSIDE LOOK: Spooktacular at Busch Gardens Tampa Bay