Getting Young Learners Ready for a Successful School Year: 7 Tips to Prepare
Regardless of how many first days of school you have experienced, it's normal to feel butterflies this time of year as the annual milestone approaches. Students, parents and even teachers view the upcoming school year with excitement and nervous anticipation, with everyone eager to start off on the right foot.
At home, parents may pick the perfect outfit for their kids, organize school supplies and plan healthy breakfasts and lunches. They may review sight words or math facts or ask children to practice writing their names. All are valuable, but preparing for school goes beyond academic readiness and full backpacks.
Students—especially young learners who are brand-new to school or in the early grades—may have questions during the summer about what their school days will look like or what teachers expect. Their social and emotional needs deserve attention, too, and some simple efforts can ensure a successful start.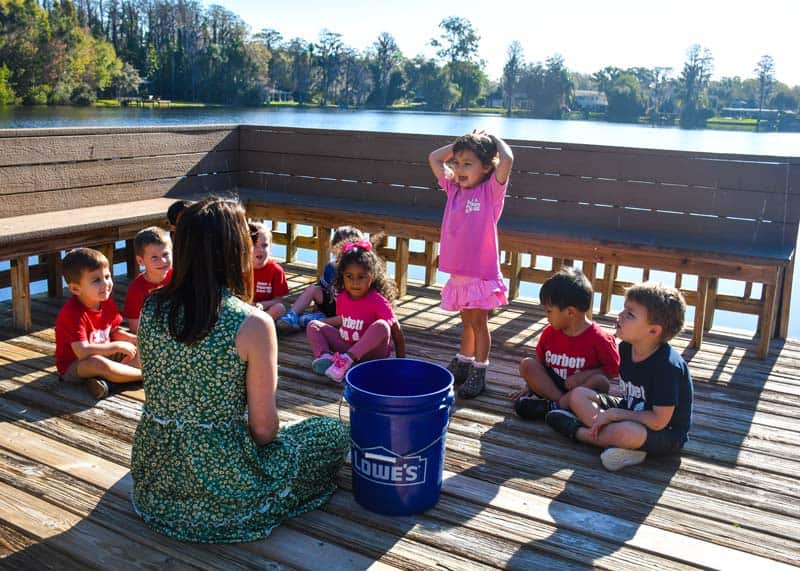 Prep young learners for a successful school year with these seven practical and fun tips before classes begin:
1. Practice essential skills
Developing independence is an important part of students' experiences. If you're used to taking over for your child, now's the time to step back. Have your child practice unzipping, emptying, packing and zipping their backpack, and make sure they know how to open and close their lunchbox as well.
If your lunches include small containers, packaged meals or juice boxes, serve meals at home that are packed the same way so your child can practice opening lids and pushing straws into drinks. This helps them feel confident about their new accessories, and they won't get flustered at the end of lunch or the school day.
2. Ease into the routine
Lazy summer days feel great until you have to set your alarm again. Start gradually adjusting your child to a school schedule several weeks before classes start. Move your bedtime or wake-up time up 15 minutes or a half hour over the course of several days until you reach your school alarm time to let your body adjust. If your child is starting kindergarten but still naps at home, you will also want to work on phasing out midday snoozing.
3. Familiarize your child with the school
Take a drive by the school and discuss it with them. How long does it take to get there? What familiar landmarks did you see along the way? If your child takes the bus, where is the bus stop? Where will you wait for them? Look for opportunities to come inside buildings as well.
Corbett Prep hosts meet-and-greet sessions before school begins where students can meet teachers, walk through classrooms and drop off supplies. In Corbett Prep's elementary multiage classrooms, which combine two grades, older students attend leadership training before school to learn how to make younger classmates feel more comfortable.
4. Encourage your child to practice completing tasks
These can be simple tasks like cleaning up their toys or finishing a puzzle. This fosters a sense of responsibility and independence and develops executive functioning skills.
5. Build excitement with a bucket list
A fun end-of-summer activity is to help kids create a beginning-of-the-year bucket list of items they can easily check off during the first weeks of school. Brainstorm ideas together, such as setting a goal to talk to a new person, bring a different food in their lunchbox, play a new game on the playground, learn their teachers' names and more. Bucket lists increase excitement for the adventures ahead and may become a family tradition every August.
6. Turn listening to directions into a game
Help your child practice listening to multi-step directions that deviate from their usual routine. This important skill is crucial for their early childhood development and will help them in the classroom setting when listening to teachers. You can make practice fun.
Add silly steps to regular requests, such as "hop to go get your shoes," or come up with an outlandish series of activities ("walk to the kitchen, spin in a circle, clap your hands and sing Happy Birthday").
7. Introduce emotional check-ins
Encourage your kids to express their emotions openly. Regularly check in with them about how they're feeling, offering support and validation. Assure them that it's normal to have conflicting feelings about the first day: happiness, worry, maybe sadness about summer ending.
The peach-and-pit or rose-and-thorn methods help reluctant talkers to open up as they name a rose (something positive) they experienced at school and a thorn (something they wish was better). This prompts kids to think about specific answers when you ask about their day and helps them identify a positive moment even on their hardest days.
Remember, every child is unique, and it's important to approach the first day of school with empathy and understanding. By focusing on their social and emotional readiness, you can set the stage for a successful start to the school year.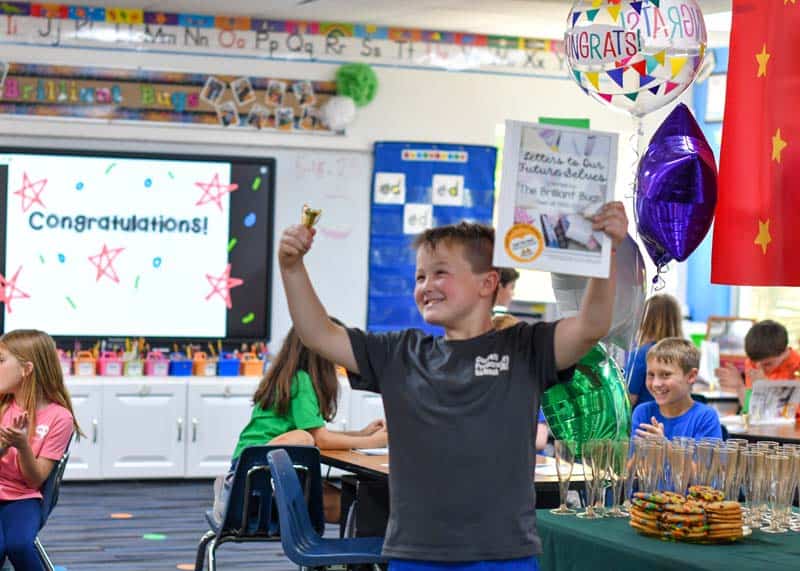 Ashley Davis has taught for 18 years, primarily at Corbett Prep in North Tampa, and is beginning a new role this fall as the private school's Director of Elementary Student Success.
---
*Presented by Corbett Preparatory School of IDS | Originally published in August 2023 of Tampa Bay Parenting Magazine.