How Raprager Family Farm Got Its Start in Tampa Bay
Although Raprager Family Farm has only been around just shy of two years, the Raprager family is no stranger to the term "family business." Justin and Amanda Raprager spent years working together in the corporate world, until deciding to switch gears and open up the farm in early 2020.
Related: Tampa Bay's BEST Fall Festivals, Pumpkin Patches, Halloween Events and MORE!
Their five children are now part of the business, making it a true family affair. As their busiest time of year approaches with their fall and Christmas events in the works, I had the chance to talk to Justin about what it's like working together, and how they're creating a healthy environment at their Odessa farm.
Tell us about your family!
I am from Rockford, IL and my wife grew up in St. Pete. We have 5 wonderful children ranging in age from 4 to 21. They make a perfect pattern – girl, 4, boy, 9, girl, 10, boy, 14, girl, 21.
Our kids couldn't be more different in their interests and hobbies, so that makes for some pretty interesting dinner conversations!
What inspired you to start Raprager Family Farm?
My wife and I have a corporate background and spent the better part of two decades in the employment screening business. There were often long hours, and the work took us away from our kids. We wanted to do something as a family, where our kids could be a part of our day to day work.
Living in North Carolina, we used to take the kids to a farm there every year for a Fall Festival to buy their pumpkins. It was such a great, happy tradition for us. We sort of stumbled onto the property that used to be Cee-Bee Citrus in 2019. The trees had died from a disease called "greening" and the farm had closed. We saw a great opportunity to try and restore the land through regenerative farming methods, while hosting family-oriented festivals like the ones we so enjoyed as a family. We closed on the property in February of 2020, and the rest is history.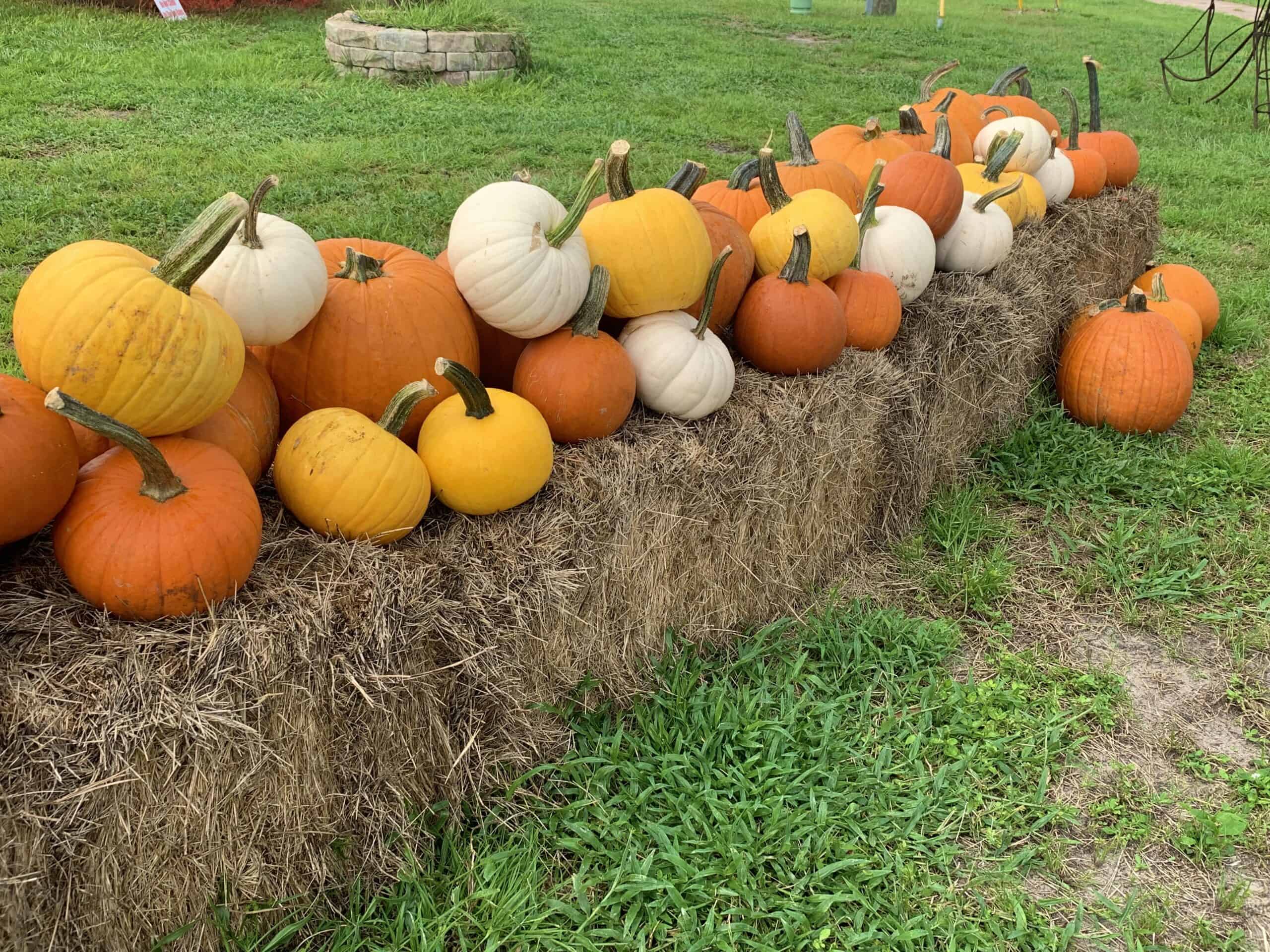 You host a lot of great events at the farm. Can you tell us a little more about them and about the farm itself?
This is our second year, and thus far we have hosted a Fall Festival & Haunted Barn, a Christmas Festival, an Easter Celebration & Egg Hunt, and a Memorial Day event. We are open to the public January through May on the weekends. We also host drive-in movies on a pretty regular basis.
The farm itself is a regenerative, organic farm. Since we have only been here 18 months, our main priority right now is restoring the soil. It was in pretty bad shape, so we are employing regenerative methods to improve the soil quality.
We utilize animals and cover crops to increase the quality, biosequestration (carbon capture), and biodiversity in our soil. Without increasing the soil quality, we would have to import tons and tons of compost to be able to plot our regenerative crops. By early 2022, the soil should be ready for our first plantings!
We will have some row crops (herbs, tomatoes, peppers, spinach, greens, squash, etc.) and we intend to plant a regenerative agro-forest (think fruit trees, woody shrubs, row crops, and animals all working together to not only produce food, but increase soil quality and biodiversity at the same time).
As a family-run business, how does everyone pitch in?
Our oldest daughter, Sidney (21), is a "manager in training." She is in the process of knowing everything there is about the farm. You'll find her mucking stalls, running the sweet shop, helping people in the ticket booth, organizing vendors for events, and making runs to Tractor Supply. She is definitely our right hand.
Harrison (14) runs the gem mining activity when we are open. He's also responsible for feeding the animals in the morning and taking the grazers to pasture. At night, he feeds them and puts them away. He also does odd jobs, like cleaning the slop room, stocking coolers and refrigerators, and picking up trash after festivals. Most people know him by the big white cowboy hat he likes to wear while he works. You can also find him in the haunted barn during October as a scare actor.
Kenley (10) is definitely popular with our patrons. You'll find her all over the place telling people about the farm, helping patrons, and playing with little kids. For 10 years old, Kenley works like an adult. She helps run registers at the sweet shop and gem mining, was the resident elf for our Christmas festival, and managed the line and took pictures with Santa for our guests. For our Easter Celebration, she dressed as an adorable Chicken and took Easter Bunny pictures for our patrons. Kenley is also a scare actor in our haunted barn. That has been her favorite job so far. She is also responsible for our daily egg collection in the hen house.
Kevin (9) is a super shy guy. He helps with the register in the sweet shop and is also a scare actor in our haunted barn. There is nothing scarier than a tiny clown jumping out at you that you thought was just a prop up against a wall! But, Kevin's biggest contribution is probably cheering my wife up after a long, hard day with his sweet smile and huge dimples.
Stella (4) is affectionately known as "the boss." She loves to "help" with anything she can. Usually that just means that your job is going to take a little longer than it might otherwise (lol). You'll see her on my lap giving hay rides, catching chickens for guests to hold (she is GREAT at that), and driving her "baby gator" power wheels. She is also often our chosen model for print and advertising.
What is the Raprager Family Foundation and how can people get involved?
Raprager Family Foundation focuses on regenerative farming education and animal repurpose and rehabilitation. Regenerative organic farming has so many benefits. Carbon capture (biosequestration) which can reduce greenhouse emissions, biodiversity, and increases in soil quality are just a few.
Traditional farming actually has the opposite effect and can be devastating to the land and make crops targets for disease (like the one that wiped out the farm before us). Raprager Family Foundation hopes to educate the public and other farmers about the benefits and cost effectiveness of regenerative farming. Regenerative farming also utilizes grazing animals to increase soil quality. This provides purpose for livestock animals on farms who do not have meat, egg, or dairy programs.
Many of the animals on our farm are rescues and have found purpose fertilizing our fields and compost piles! We hope to raise enough money over the next year to build a small education center and pollinator garden. We are always looking for volunteers. Donations can also be made directly to our foundation. However, the way most people like to contribute is to visit our Foundation's booth in the Raprager Family Farm activity central building. Tickets for adult beverages, fudge, and cinnamon roasted nuts can be purchased here. Proceeds go directly to the foundation.
When you're not working together at the farm, what does your family enjoy doing together?
We love experience based activities. Theme parks, festivals (like the ones we put on), going to the beach, watching the Bucs and Gators, and big family dinners are some of our favorite things to do together.
Any advice for running a family business?
Trust, perseverance, patience, and a stocked wine refrigerator (haha). There are long days, hard work, and lots of risk. But, at the end of the day, there is so much to be proud of as a family.
Remembering that you are all in it together really helps everyone during crazy times. Not only are you running a business to sustain and provide for the family, but you are getting to make memories together while doing it. There aren't many days off, and the hours can be long, but getting to be together as a family is priceless.
---
Related stories we think you'll LOVE: