The Amazing Benefits of Reading Out Loud to Children, Audiobooks Included!
One of the best things we can do for our children is to read to and with them. Reading aloud anything—a picture book, a comic book, a fairy tale, books about insects, anything your child is interested in—will yield benefits, including for our neurodiverse and non-English speaking listeners. It does not matter what you read, nor how well you read.
Creating a routine of reading with your child for just 15 minutes a day, starting as young as 6 months, will give them the benefits of increased vocabulary, reading comprehension and the ability to pay attention, and it can even reduce stress. Reading at bedtime is a wonderful way to help your child settle down for a good night's rest. The benefits continue as children develop, so do not stop reading to your child once they can read on their own.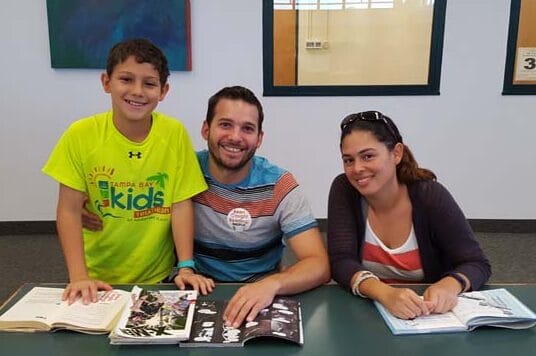 For tips on what or how to read with your child, or to bolster your confidence as a reader, pick up "The Read-aloud Handbook" by Jim Trelease, "How to Raise a Reader" by Pamela Paul, or "Bringing Up Bookmonsters" by Amber Ankowski.
Your Hillsborough County Public Library Cooperative (HCPLC) system has various resources to support your reading and to give your child that "read to" experience whenever you are not available. To find physical books particularly suited to the occasion, search "read-aloud" in the online library catalog (HCPLC.org/books).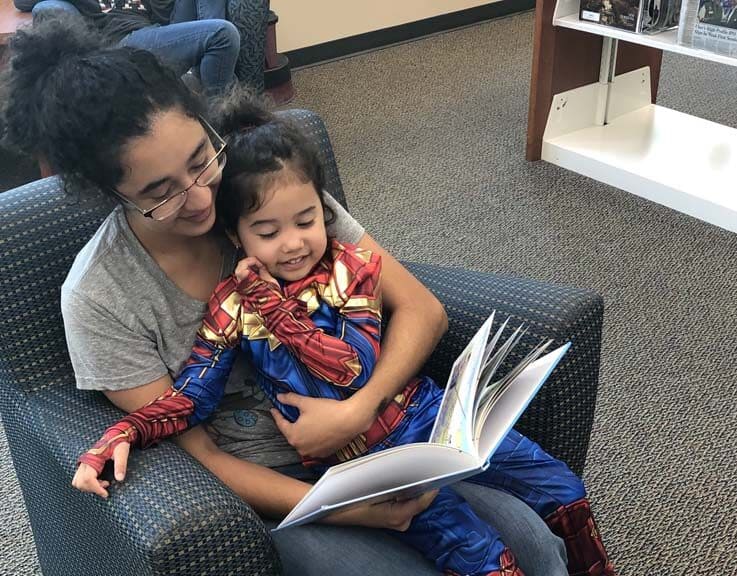 STORY TIMES
HCPLC branches offer in-person story times for children from birth to 7 years old, including a family-centered story time and a virtual evening story time. As well as having fun at these events, parents will learn techniques they can practice at home. Visit hcplc.org/StoryTime for more information. You can access recorded story times on our YouTube channel if you cannot participate in person. Search @TampaHillsLib to find recordings for each age group for your family to enjoy. Recordings of bilingual and even a few trilingual story times can be found as a separate playlist on the channel.
BOOKS WITH AUDIO
As your child becomes an independent reader, pick up Vox Books or Wonderbooks from the library. Both are types of print books with built-in audio players, and no other equipment is necessary for your child to have a read-along experience. Fiction and nonfiction titles are available. You can see what is available by searching the online catalog for "children's audiobooks."
DIGITAL AUDIOBOOKS & eBOOKS
An extensive collection of audiobooks and read-along ebooks are available 24/7 through TumbleBooks, MyON, Axis 360 and Overdrive/Libby. Check HCPLC.org/Kids for a complete listing of options.
The Tampa-Hillsborough County Public Library offers these and many more resources for a family of readers. Explore your local branch or visit HCPLC.org to discover books, magazines, graphic novels, comic books, and more!
Olsen's favorite read-aloud book is "Where the Wild Things Are" by Maurice Sendak, in which an overly imaginative little boy, sent to bed without his supper, sails to the land of the wild things where he becomes their leader.
---
Written by Kath Olsen, Librarian with Tampa-Hillsborough County Public Library. Photos provided by Tampa-Hillsborough County Public Library | Originally published in February 2023 of Tampa Bay Parenting Magazine.