Guide to Tampa Bay Schools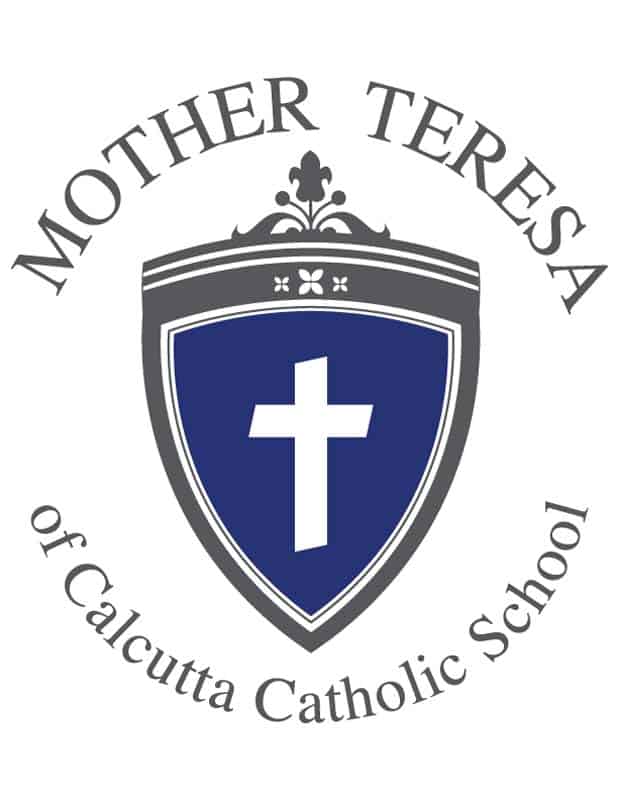 Mother Teresa of Calcutta Catholic School
17524 Lakeshore Road
Lutz FL 33558
Telephone: 813-933-4750
Mother Teresa of Calcutta Catholic School is a private elementary in Lutz, Florida serving Kindergarten through 8th grade. Our mission is to develop young people who strive for academic excellence, respect the dignity of each individual and foster service to others. We are committed to continuing our tradition of academic excellence by providing a rigorous curriculum in a nurturing Christ-centered environment. Guided by the example of Jesus and our patroness, Mother Teresa, we strive to develop a dedication of service to others and a devotion to the Catholic faith. We seek to instill self-discipline and promote the growth of the whole child-body, mind, and soul. By developing critical thinking and problem solving skills, we prepare our students for life-long learning.
Enrollment: 450

Class Size: 25
Grades: K-8
Tuition: $7,805
Amenities: Financial Aid, Sports, Arts, Uniforms Required
---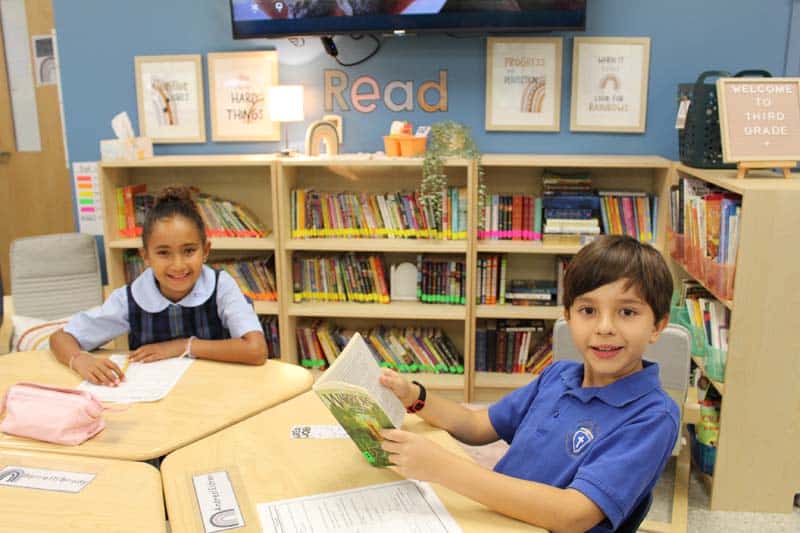 Academics: Our curriculum, instruction, and assessments work together to develop students that are not only knowledgeable, faith-filled, and compassionate, but also students who demonstrate the skills of collaboration, critical thinking, and concern for others. We boasts a rigorous and dynamic academic program that consistently ranks in the 70th– 90th percentile in Reading and Math.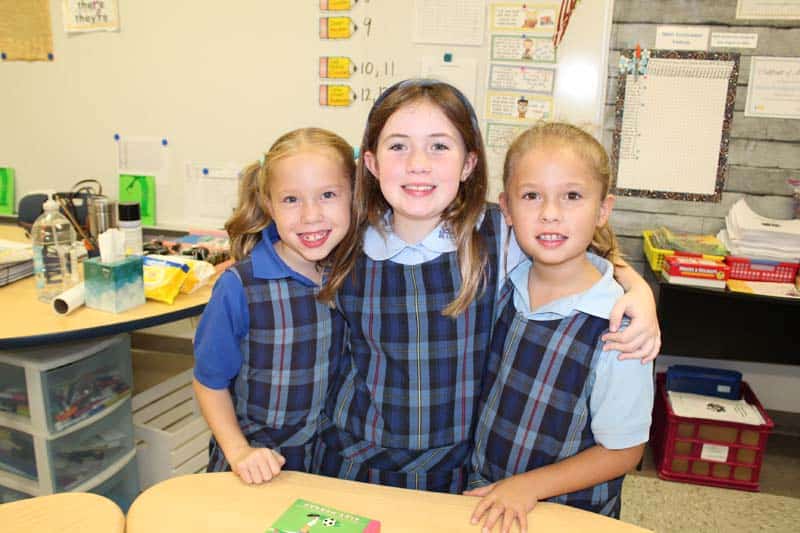 Accreditation: We are accredited by the Florida Conference of Catholic Bishops.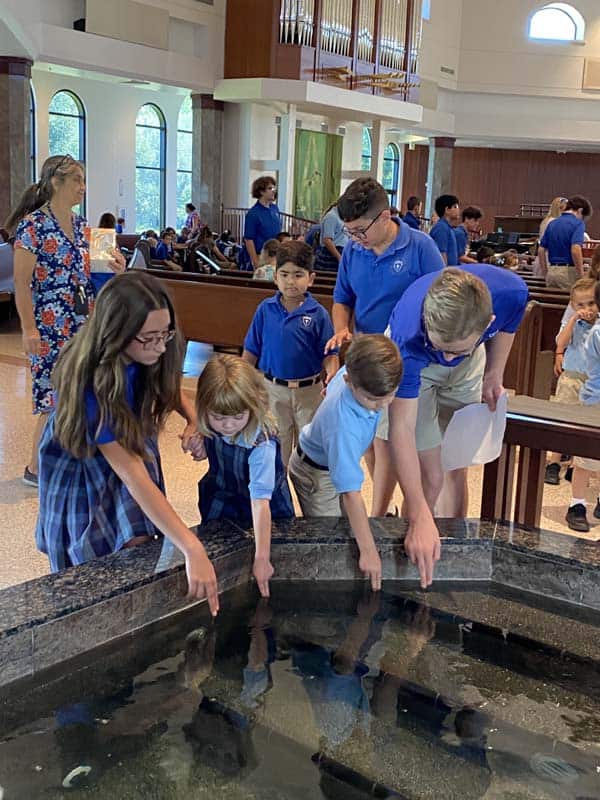 Faith: Students build a solid moral and spiritual foundation through daily instruction that is deeply rooted in Catholic doctrine. During their time at MTC, students attend weekly Mass with student-led liturgies, attend daily prayer service and flag ceremony, participate in service projects, and attend spiritual retreats on campus.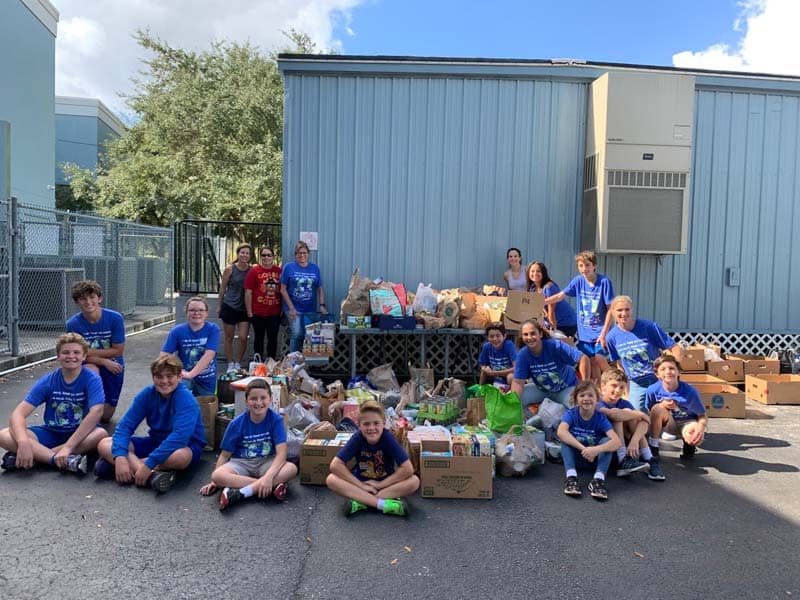 Service: We are named in honor of Mother Teresa of Calcutta, who dedicated her life to caring for the poor. Mother Teresa often said that a worthwhile life is one that is lived in the service of others. It is this commitment to living the Gospel that we instill in our school community. At Mother Teresa, students have many opportunities to participate in service projects.
Made lunches to feed the homeless.
Collected supplies and made Hope Kits for families in need.
Cooked and served meals for the homeless residents of Pinellas Hope.
Collected donations for Help Build Homes for Heroes, an organization that builds homes for veterans.
Collected and delivered over 5000 pounds of to two food pantries.
Participated in a beach clean up on St. Pete Beach.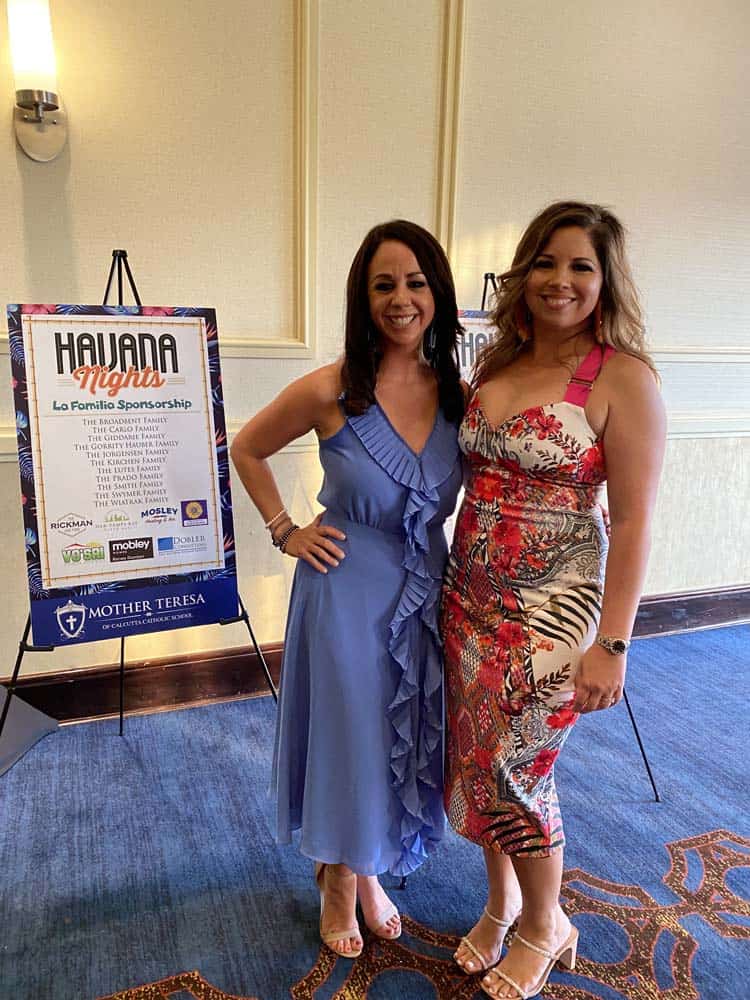 Community: Our school community thrives with student and parent involvement. We have an energetic Home and School Association that plans everything from galas to golf and fishing tournaments, to trunk-or-treats and daddy-daughter dances.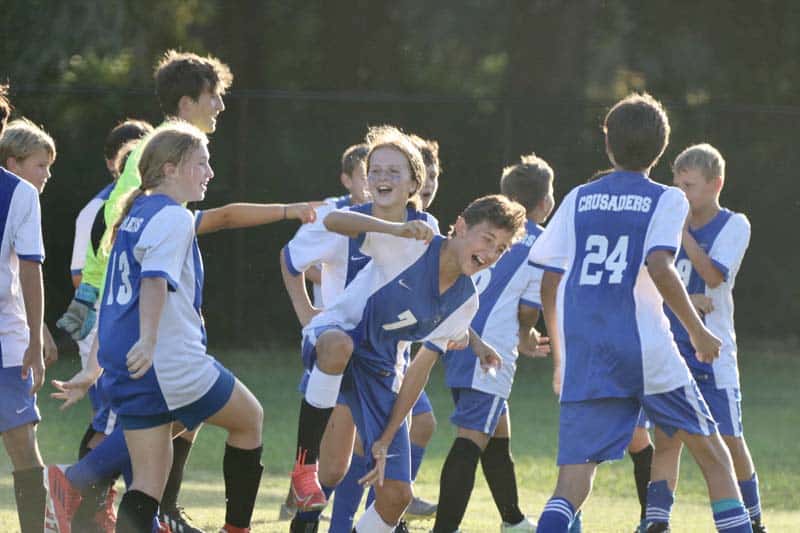 Athletics: Students encounter a wide variety of athletic skills that aid in their physical development as young, healthy individuals. From movement exploration to organized team games, our students are given the tools to attain a healthy physical lifestyle and a positive view towards physical activity. MTC students attend Physical Education classes several times per week and recess daily. Mother Teresa is a member of the Hillsborough Catholic Youth Sports League (HCYSL), participating in both boys and girls inter-school competitive sports.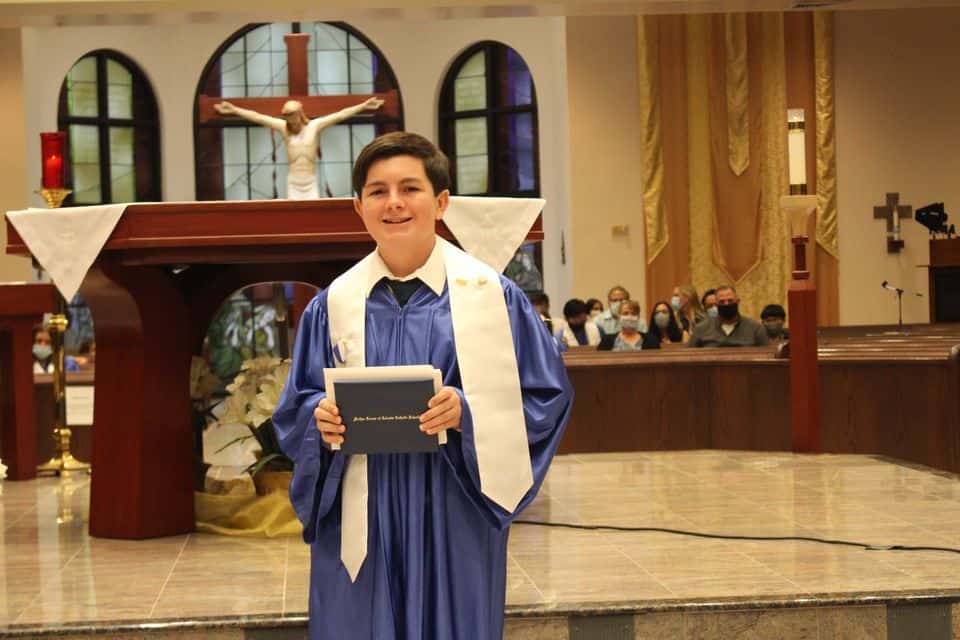 Graduates: We are extremely proud of our graduates, who are welcomed into a wide array of Catholic high schools in the Tampa Bay area, including Jesuit, Academy of the Holy Names, Tampa Catholic High School, and Bishop McLaughlin High School.  The curriculum at MTC prepares them for the rigor of high school honors and advanced placement courses, and many students earn academic scholarships.
---
Come discover our vibrant school community.
Consider making Mother Teresa of Calcutta your child's
Elementary and Middle School.
www.mtctampa.org
---
Return to Guide to Tampa Bay Schools.